Please be patient, it can take

some time to load the photos.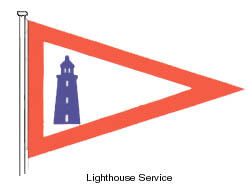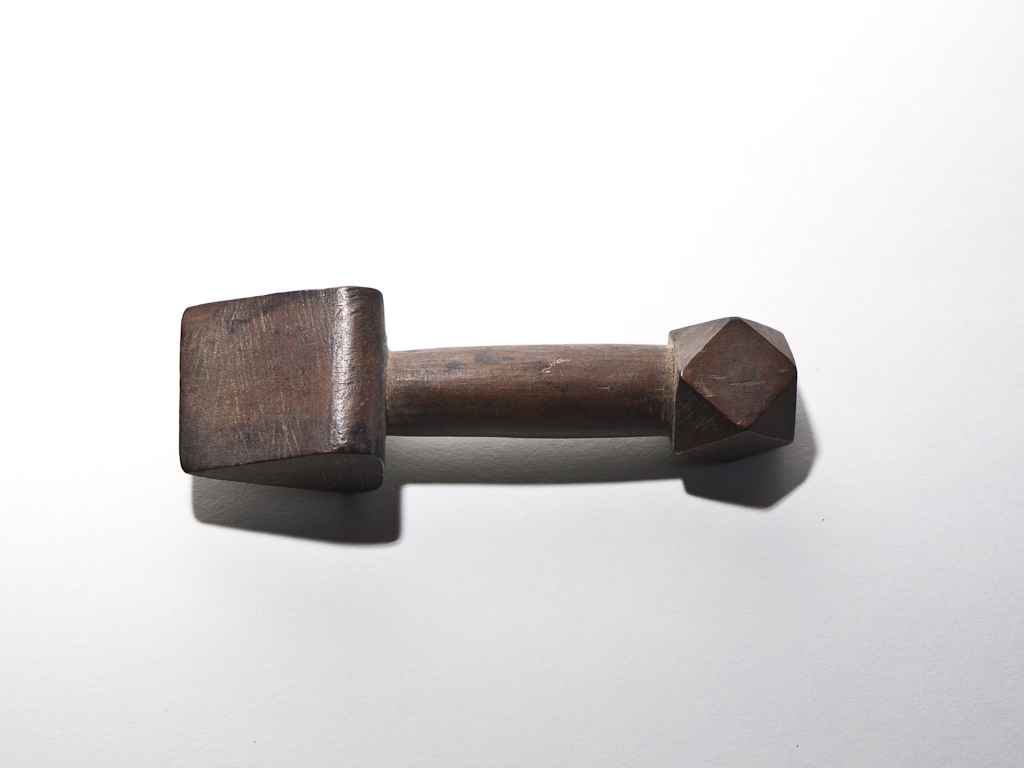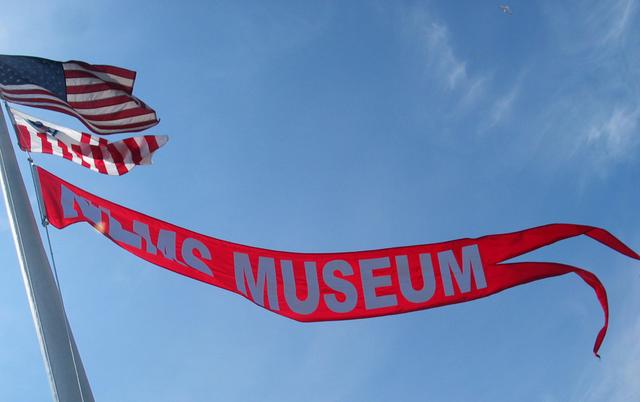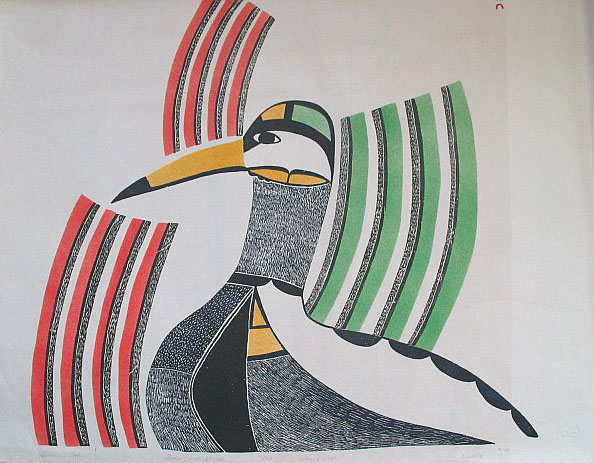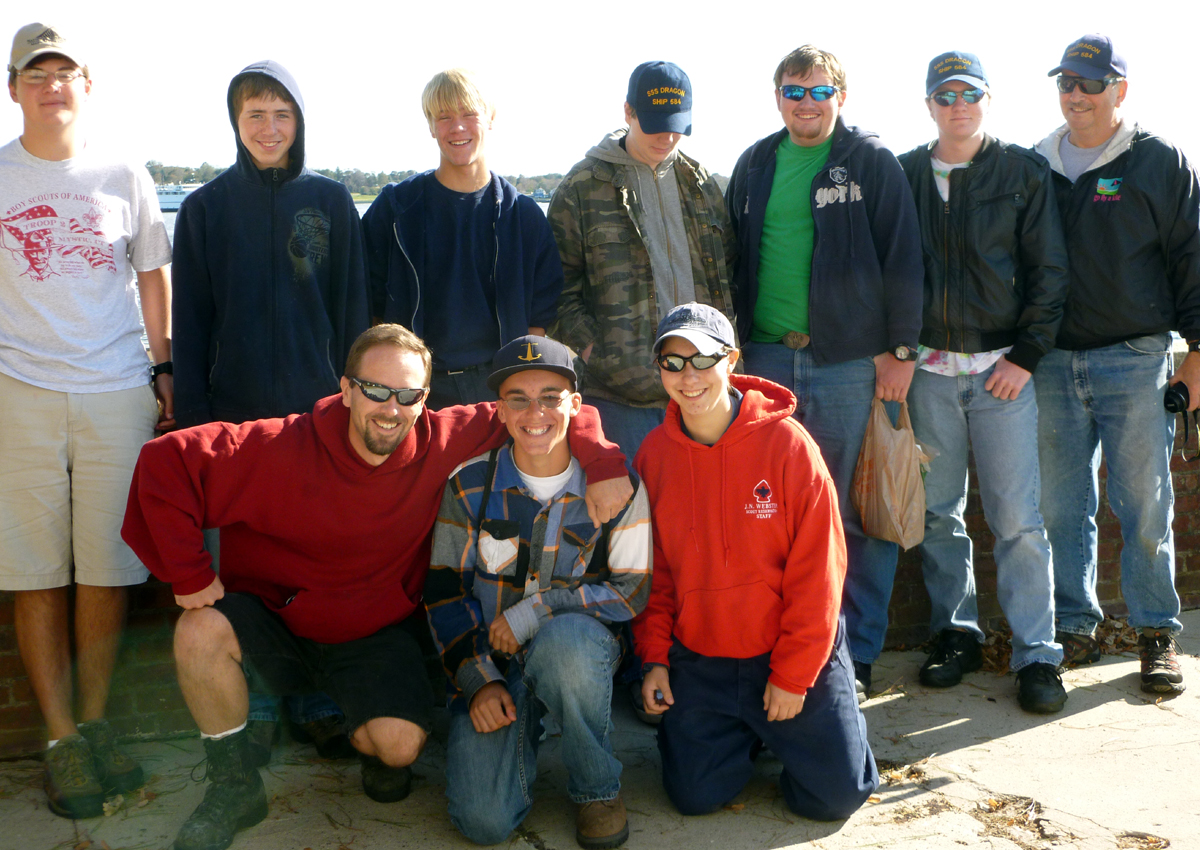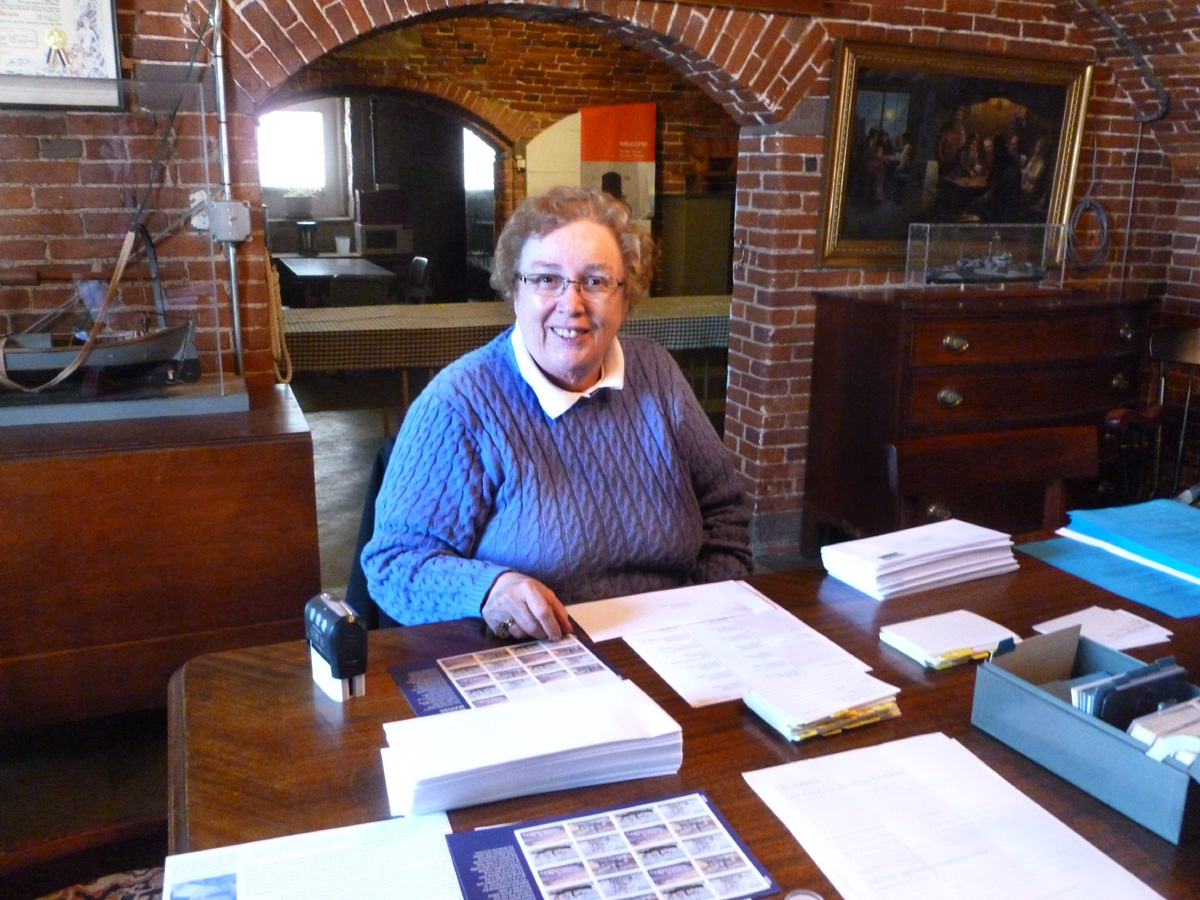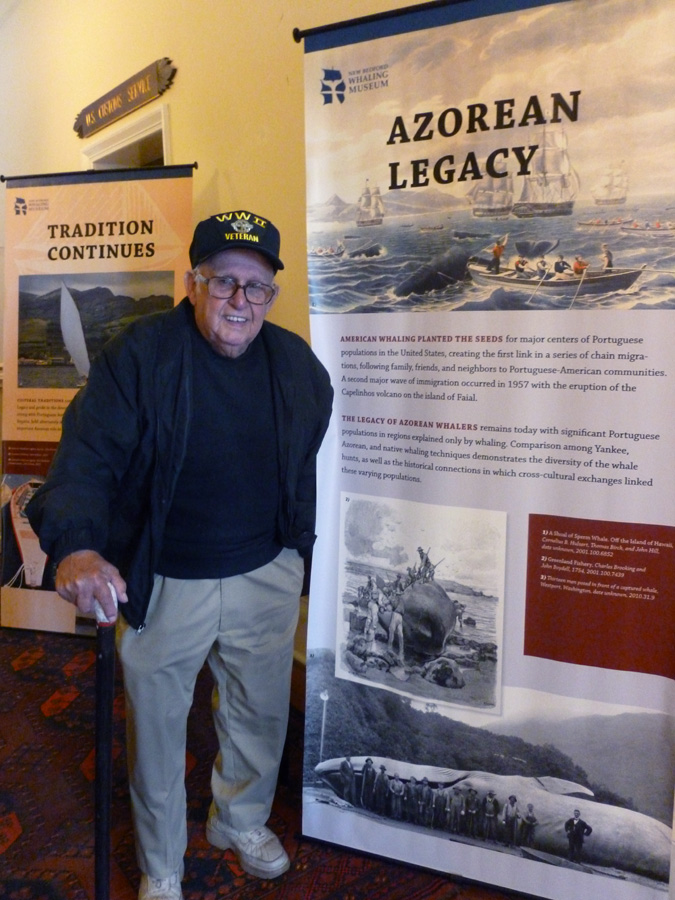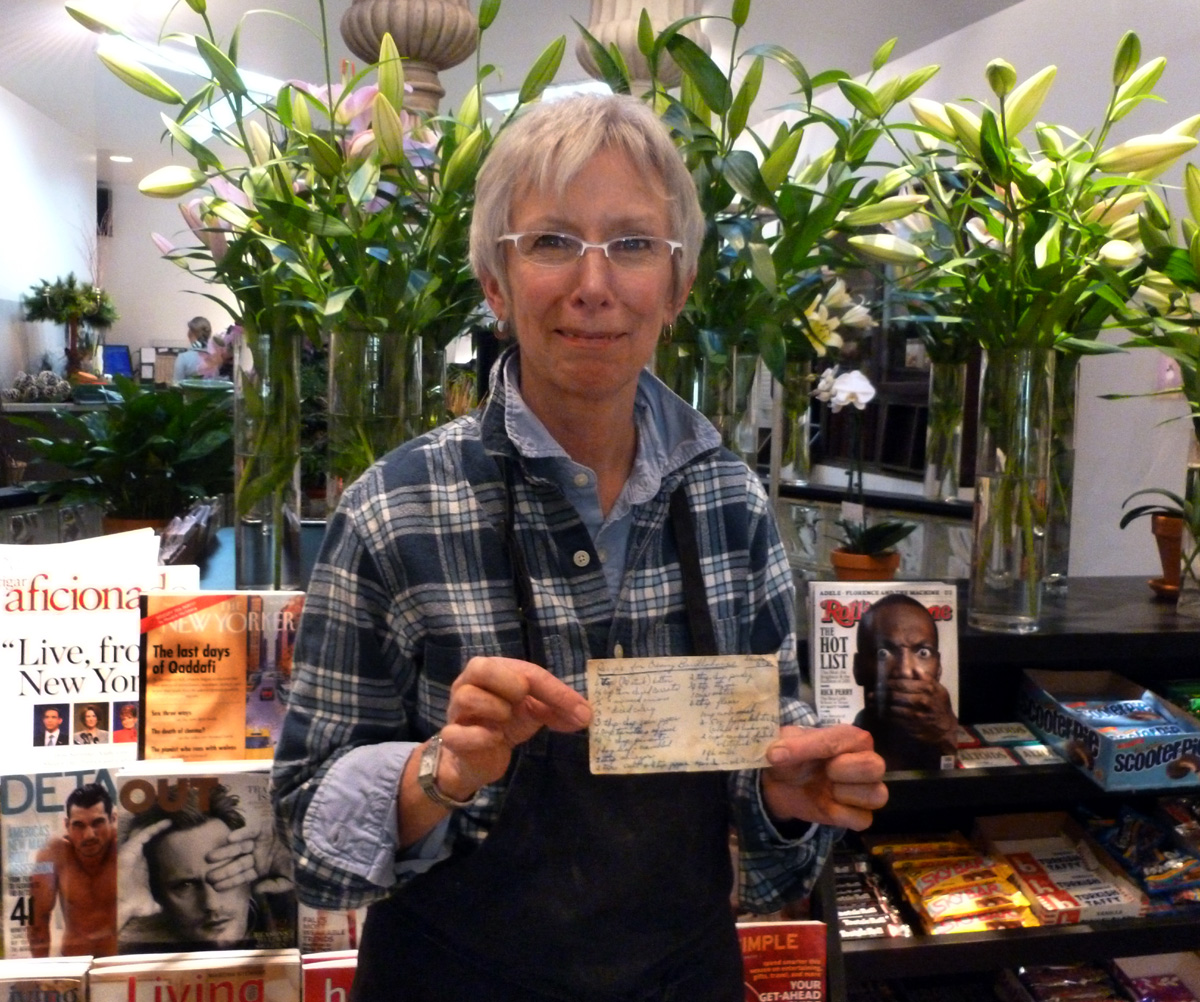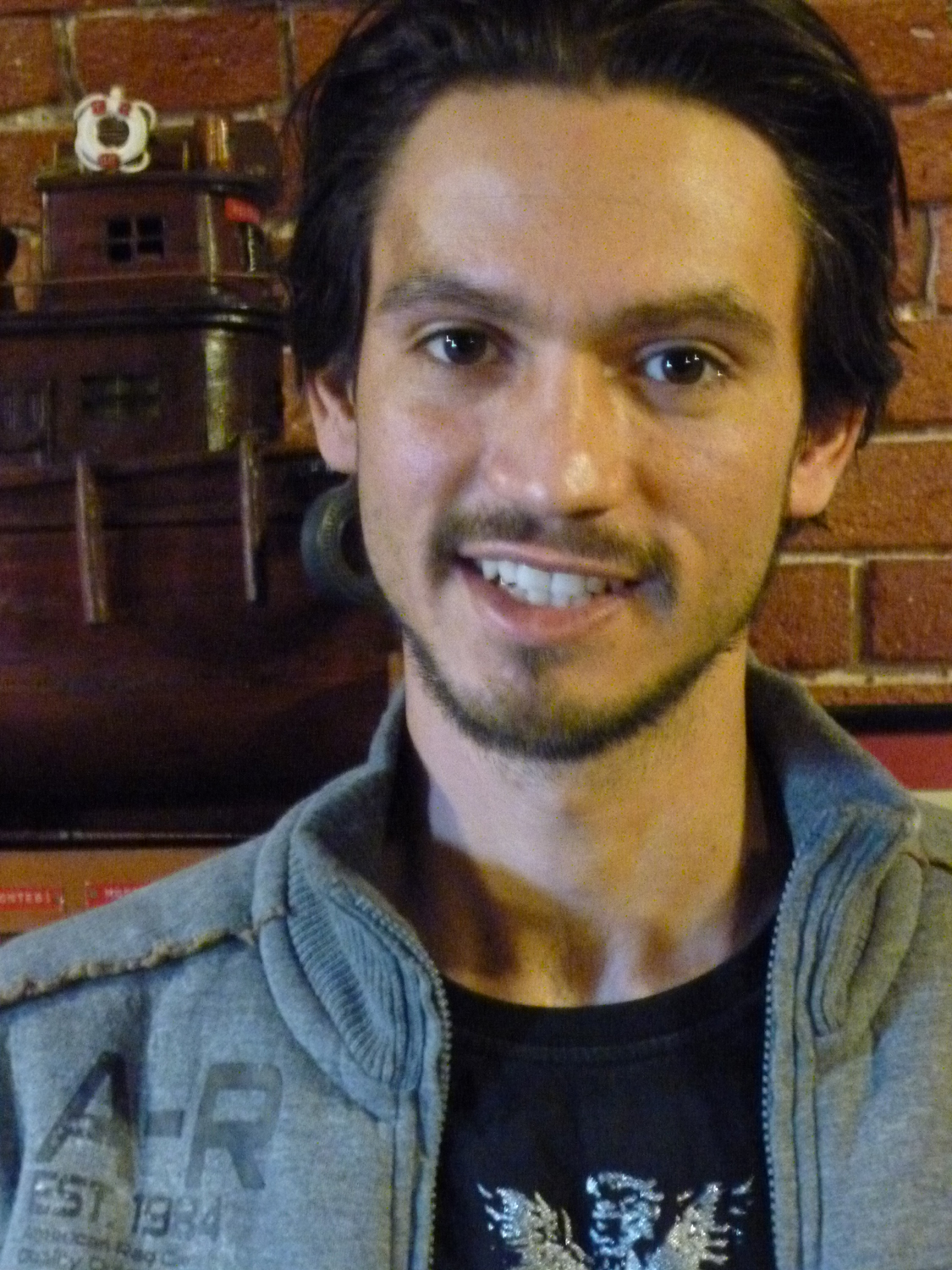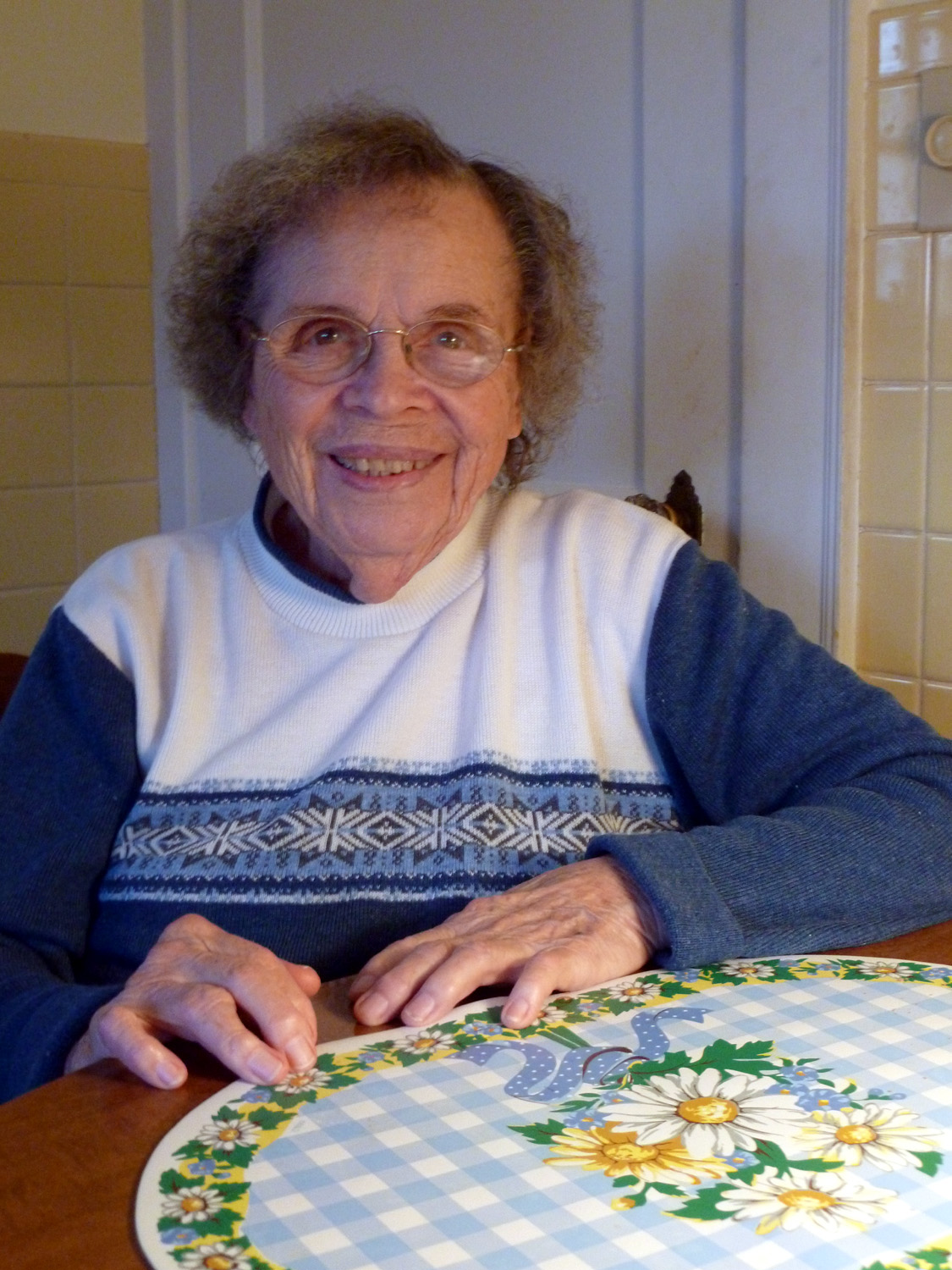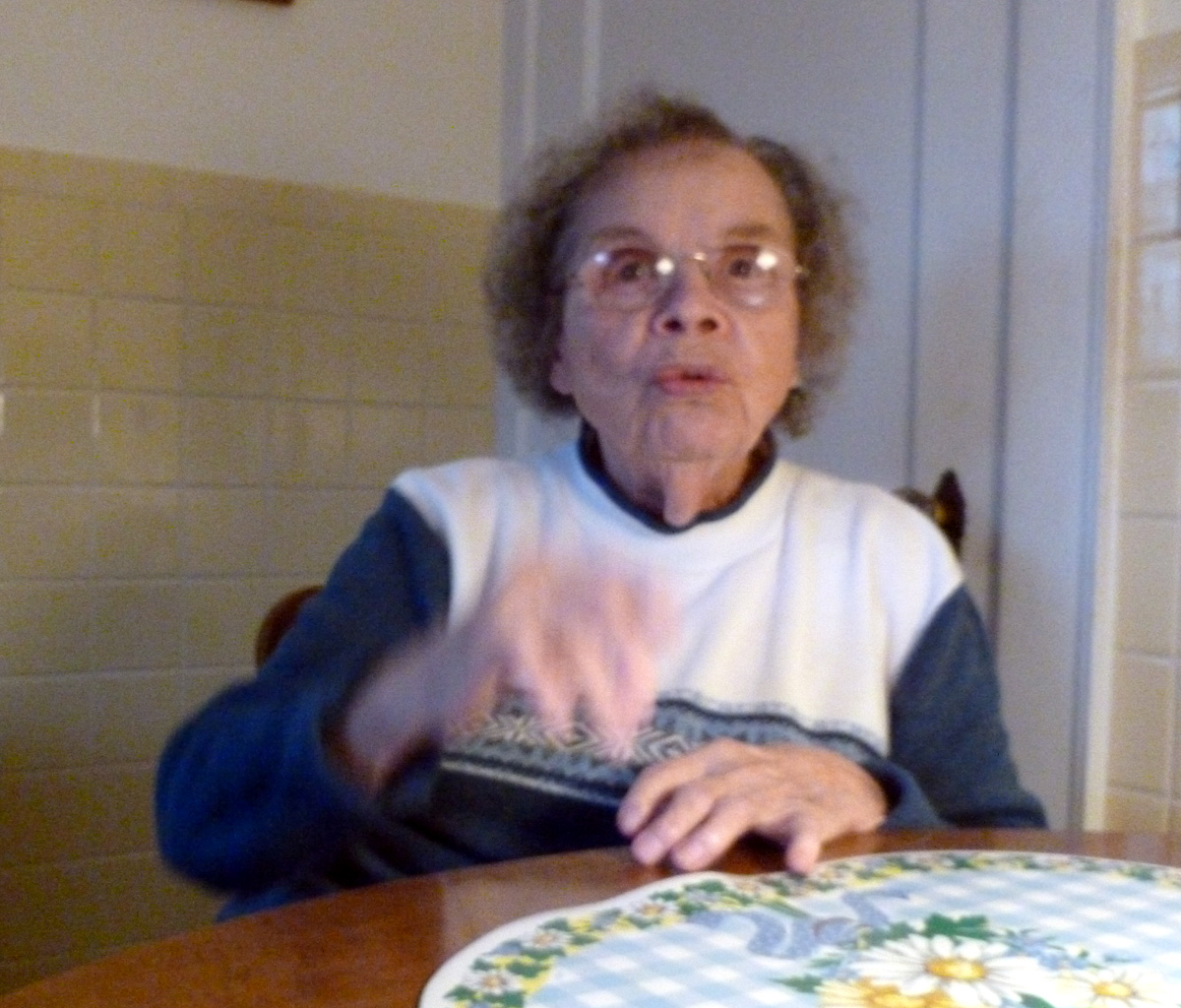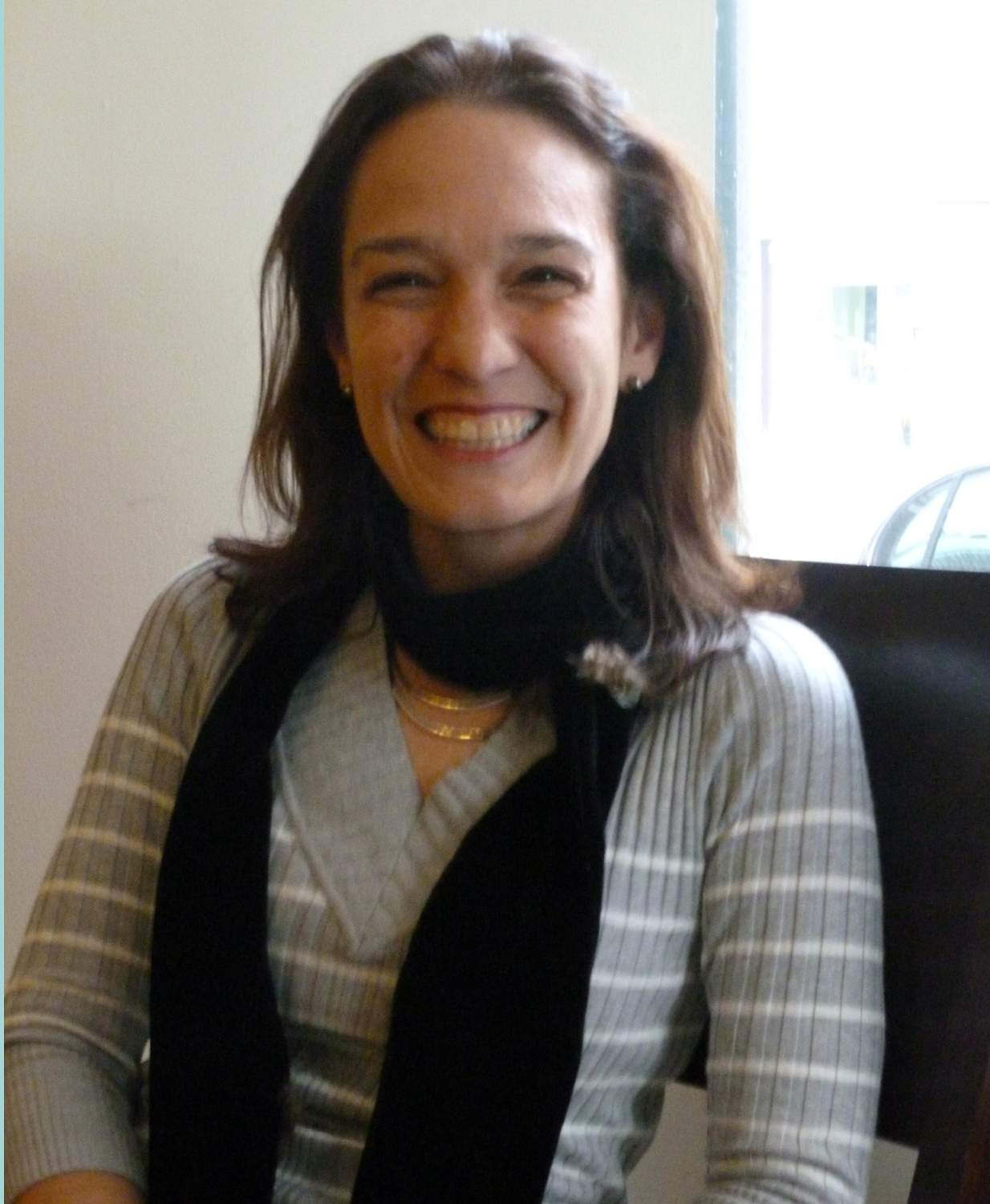 11.3.11 It's fun to talk with people about their favorite foods and see how they suddenly light up. Irida Santacroce, near left and below, has loads of ideas about cooking everything! The head chef for decades at New London's Italian Dramatic Club, Irida also cooked for her nephew Anthony's restaurant: Tony D's.

Ambiorix Rondon, far left, runs the Mambo restaurant down the street from the museum. He called this evening with his mother's Dominican stew recipe that combines several meats with pumpkin, root vegetables etc.

11.2.11 Thames River Greenery's Charlotte Henegan, upper left, wanted only one thing when her mother died--her recipe box. For our upcoming One Big Table meal, Charoltte, who is Irish (the greatest minority in the New London population) shared a recipe for creamy Bouillabaisse. Charoltte's father was in the Navy, so Navy wives, like her mother, often shared recipes gathered in their travels.

Nadesha Mijoba, near left, the owner of Provenance Center, is a native of Venezuela. She writes: I am from Venezuela and grew up eating arepas – one of the most typical foods in Venezuela.  It may be because it is easy to make (in just a few minutes) and can be eaten anytime, everywhere, and with anything you want.  They are the bread of our country.  When coming to the United States, one of the things that I greatly missed was the arepas.  We ate them with everything and anything.  My mother would bake them, fry them, or grill them.  In my home, you will always find Harina P.A.N., introduced by Empresas Polar in the 1960's, the most widely used masa harina in Venezuela. It may be purchased at Shop Rite or the New London Stop & Shop.

11.1.11 We were happy to bring Lou Souza, far left, over to the museum today. Lou is not only the historian of Stonington's Portuguese Holy Ghost Society, he is an Azorean! How great that he could see our Whaling exhibition from New Bedford before it closes on Sunday. This traveling show was created, in part, to travel to the Azores, where it was this past summer.

11.1.11 All the sudden, we have many mailings to get out! Last Friday it was the Autumn Newsletter, today it was the Agenda for the New London Maritime Society Annual Meeting, set to take place on Sunday, November 13, at 2 o' clock.

Fortunately, Membership chairman Jennifer Hillhouse has brought together a resource base of volunteers. Here, left, is one: Anne Barone, a long-time member, but someone who hasn;t been to the museum since the founder, Lucille Showalter, died--and that was 2002!

Welcome back, Anne, and thank you for your good work!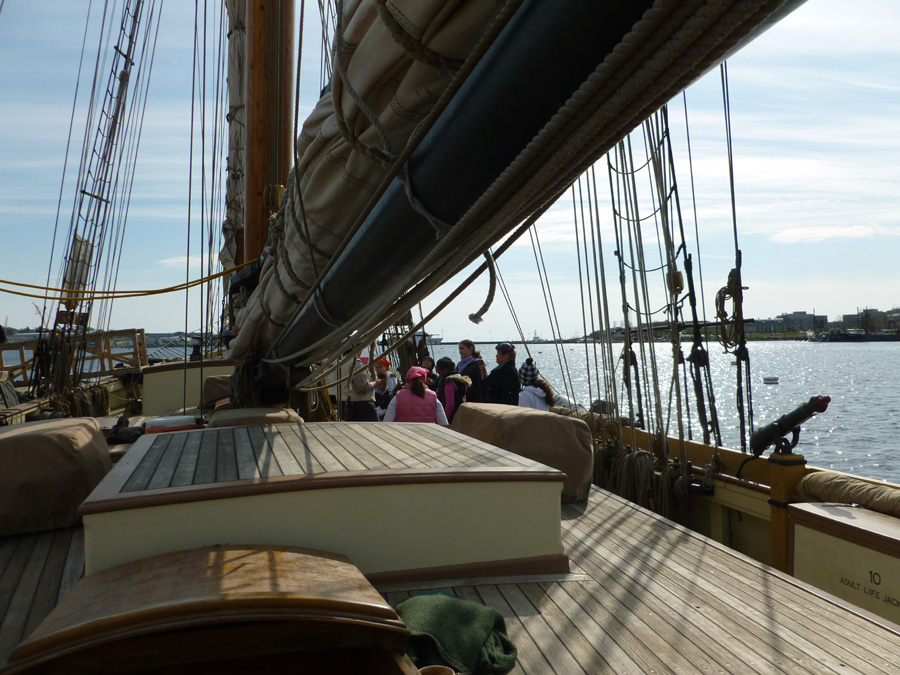 Nathan Hale's 5th-grade Lighthouse Kids visited the museum & the privateer
Lynx,
on the Custom House Pier on Monday - Halloween- October 31. Thank you to Ms Barbara Neff for helping this to happen.  See more events from last month
HERE.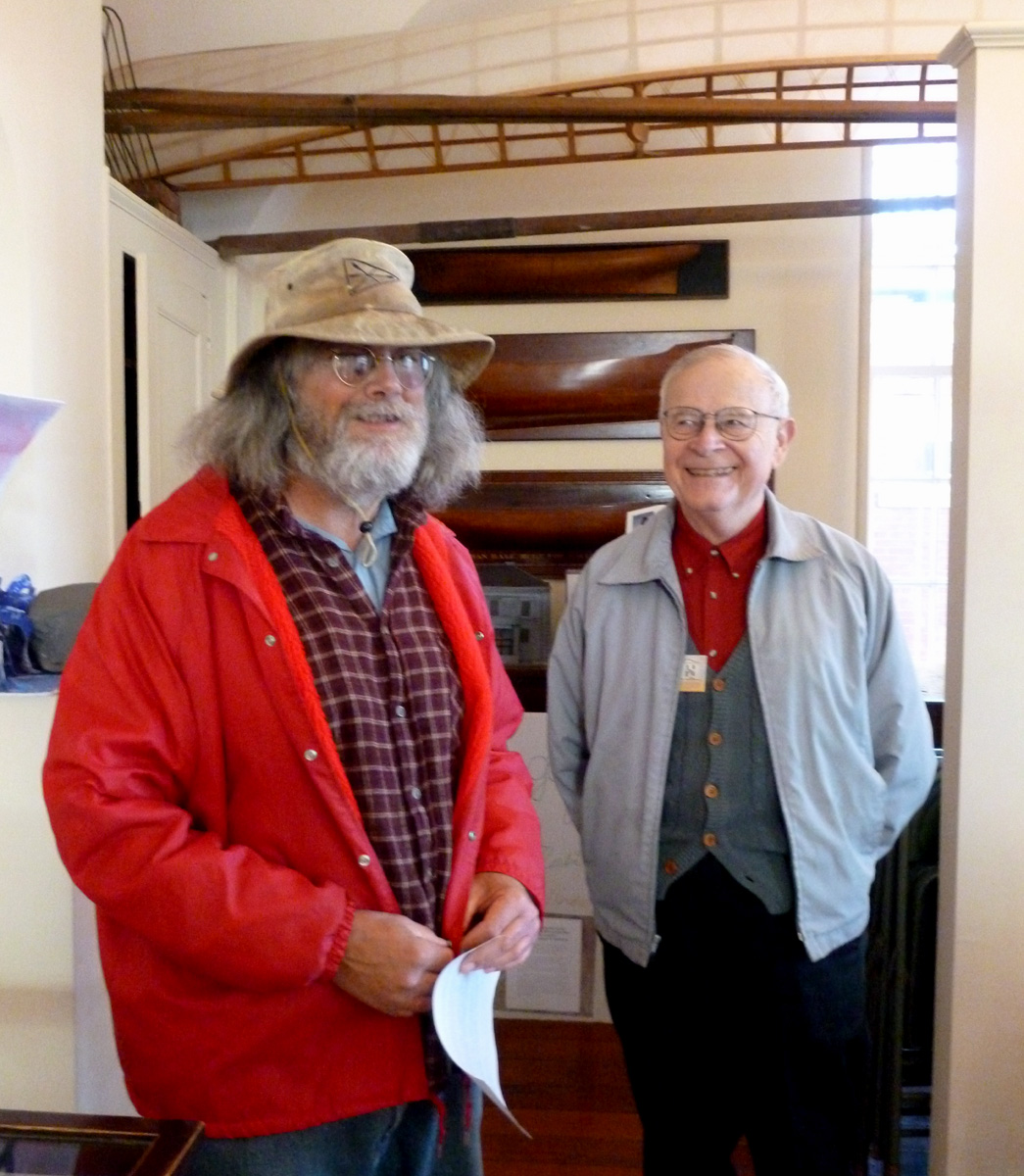 11.6.11 Today everything centered on canoes.

This morning, I stopped into a boat dealer to see about buying two indestructable, plastic models, but then thought about the elegant boats we've had on display at the Custom House and stepped back.

By coincidence, the designer of some of the most-elegant canoes around, Jon Perrson, visited the museum this afternoon. Jon is shown, left, with head docent Bill LaRoue. Jon is a great friend of David McCulloch, who has loaned us small hand-built boats over the past couple of years and whose 20-pound kayak is seen above their heads.

11.4.11
GREAT NEWS for
One Big Table.
We've got the breads squared away with master baker
Charles Van Over
of Chester. And now we have our vineyard --
Saltmeadow Farm
, in near-by Stonington. Thank you both for your sponsorship. All of our information and recipies, gathered over the past two weeks, are in Molly's hands now... Next week she will develop her menu and we will set out to find people to make it!
Fortunately
Elisa Giommi
of
Mangetout Organic Cafe
will be manning the ship, so to speak, during the dinner and keeping everything coordinated.
At this point, we have only three seats left and the dinner is stioll one week away!

11.4.11 At left: SEMI instructor Jody Barthel demonstrats how to get sound from the original fog horn from Ledge Light! Lighthouse Kids from Jennings 5th-grade visited the museum this morning, learning about lighthouses, whaling, diving, and the Amistad incidet.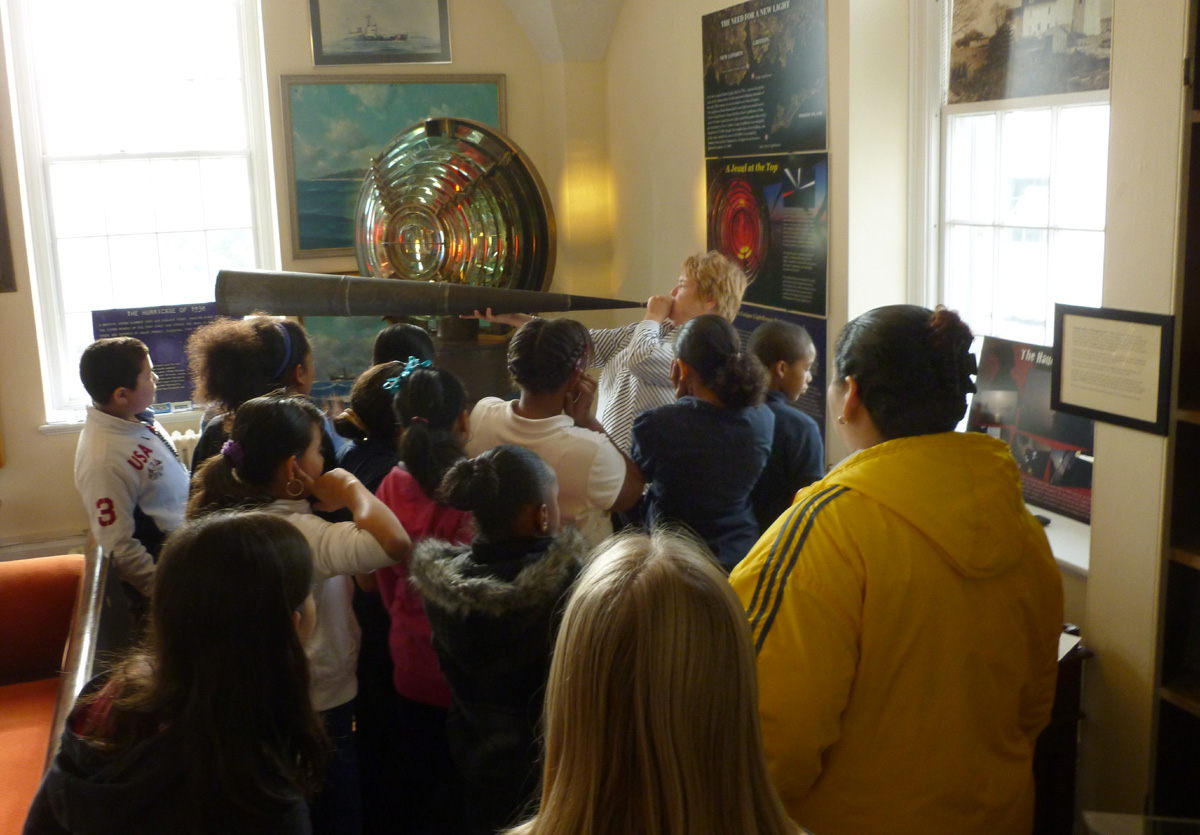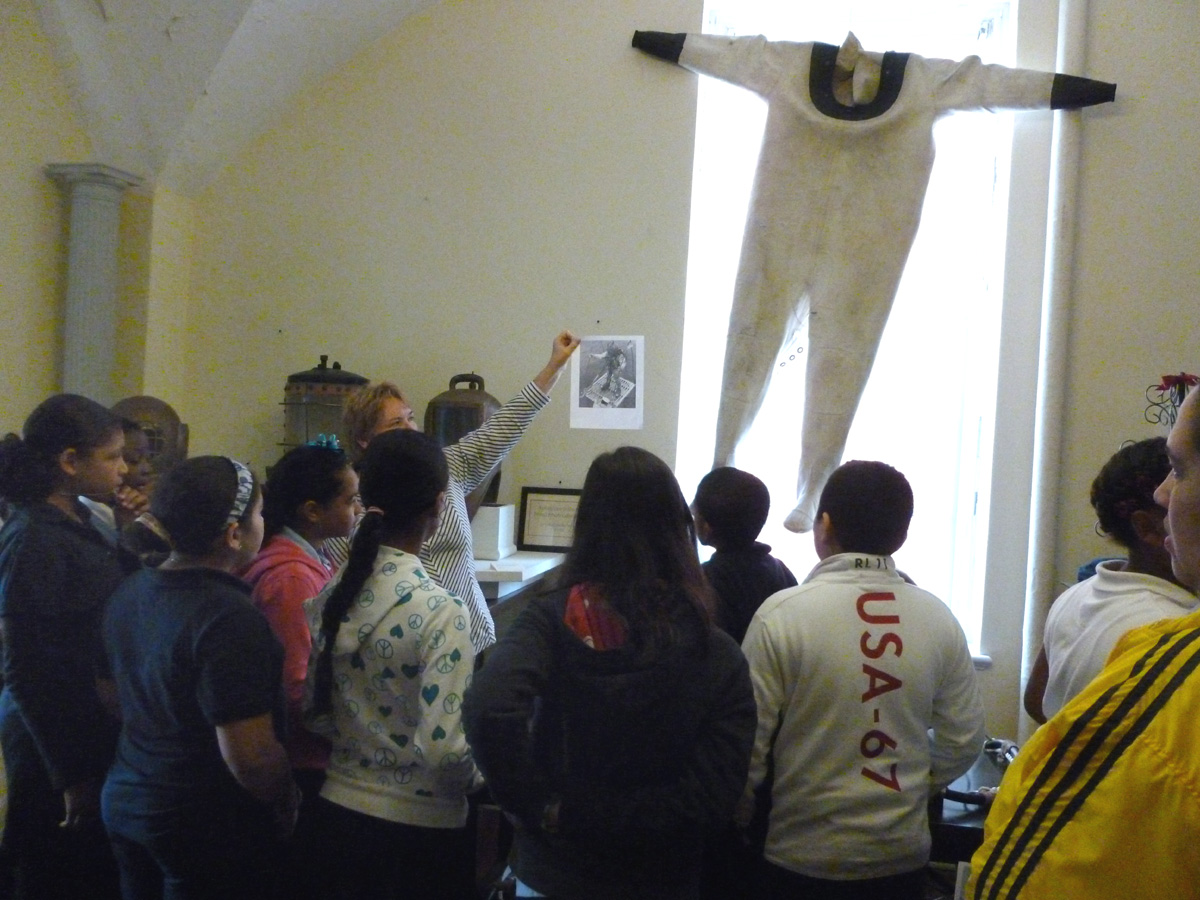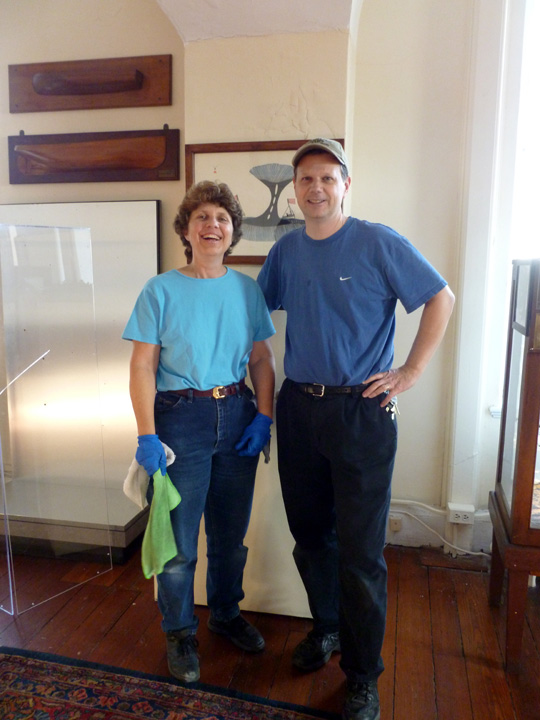 11.7.11 Our New Bedford whaling show returned home today (see below), but there's visitors afoot working on two new & very different exhibitions which are coming up very soon.

One of these, which will be on loan for Friday's One Big Table fund-raiser, is about cookbooks and the ways in which they reflect local history - Cookbooks in the Attic: Local Revelations, by curator Suzanne Roy (far left).

Artist Anne Kubitsky (near left) is creating the 2nd show. She stopped in today to begin plans for her exhibition, which opens in late January - Opening to Good: A Story about the Ocean, Grace, and Gratitude. There is a wonderful community-participation component to this show--more about which, later...

11.7.11
It doesn't happen very often, but when it does, boy, are we happy! And today was one of those rare days: we brought in our friends
Carol & Jim Arvanites
(left) of
Ocean Breeze Cleaning
to whip this place into shape.
And clean they did, beautifully -- all in preparation for Friday's One Big Table dinner.

And speaking of One Big Table, the clock is ticking, and today we started finalizing the menu. Elisa is making the salads and Ms. Phyllis Wiggins' Sweet Potato Pie. Ambiorix Rondon's mother, whoo is the chef at Mambo's, will prepare a Dominican stew: meats, yucca & pumpkin! We'll keep you posted on what's next.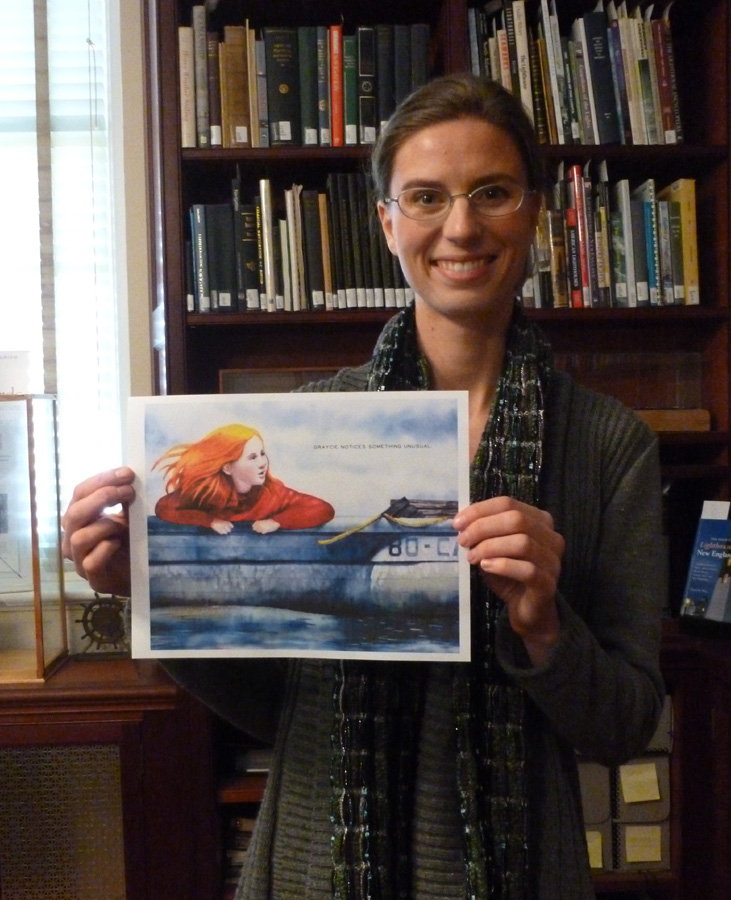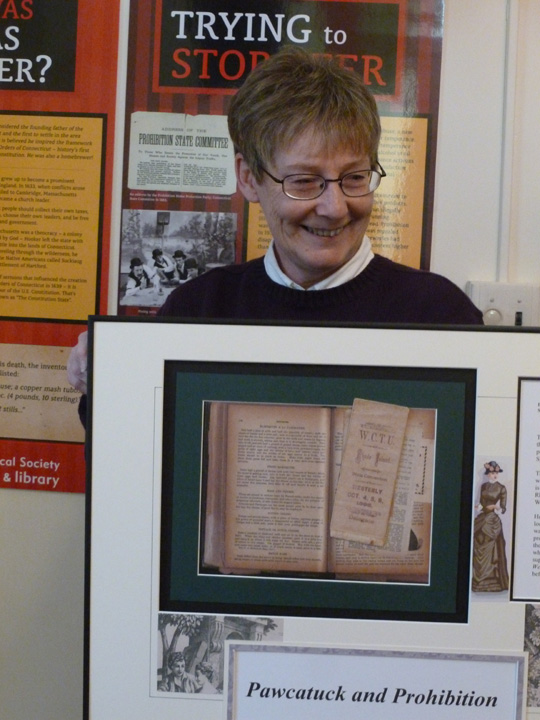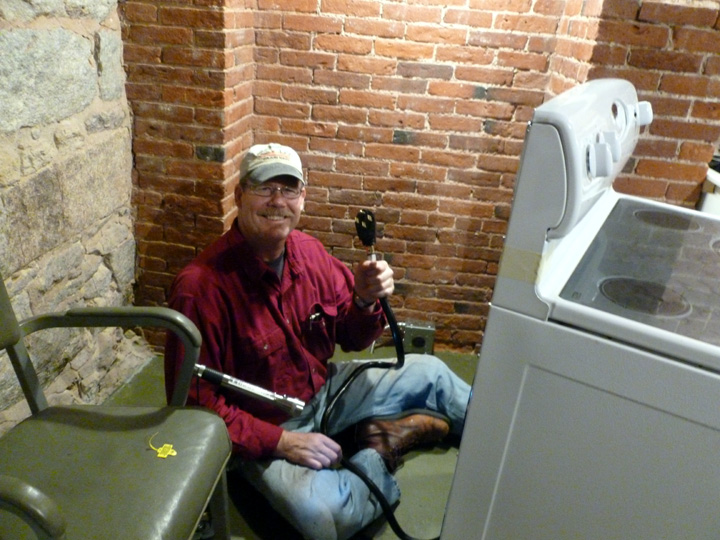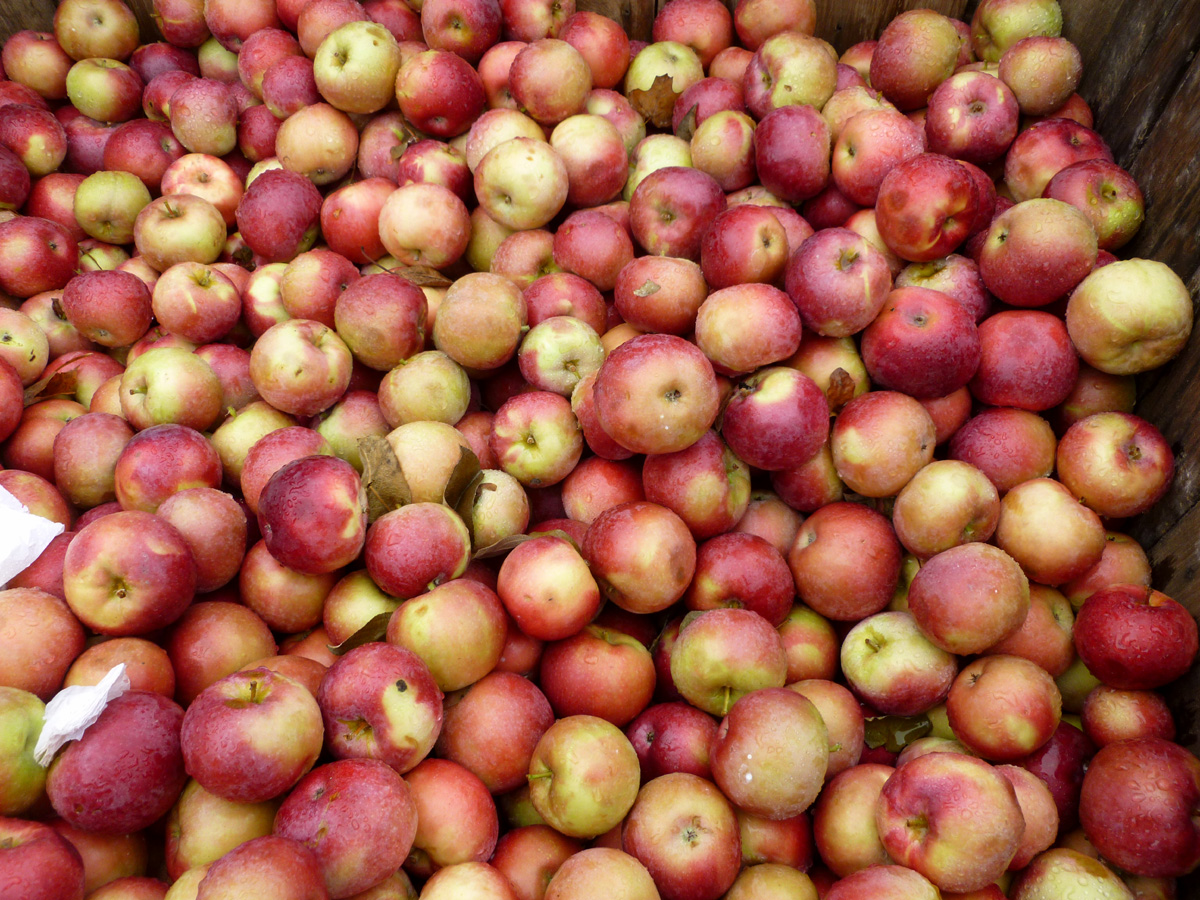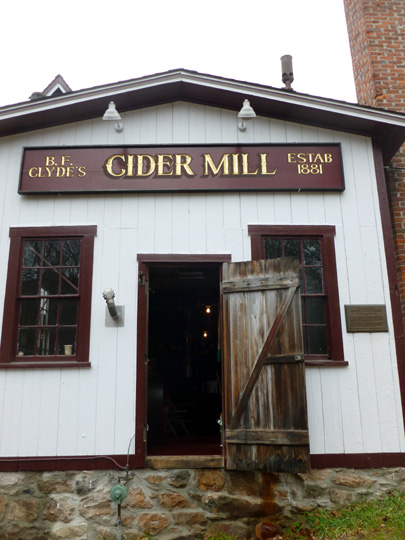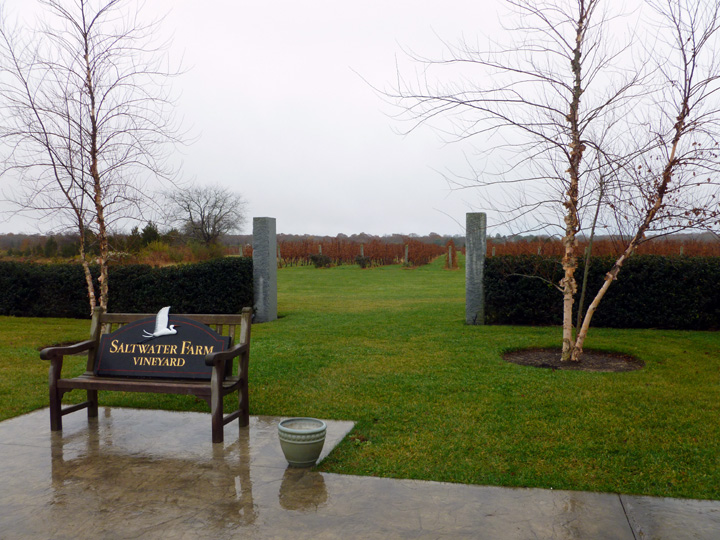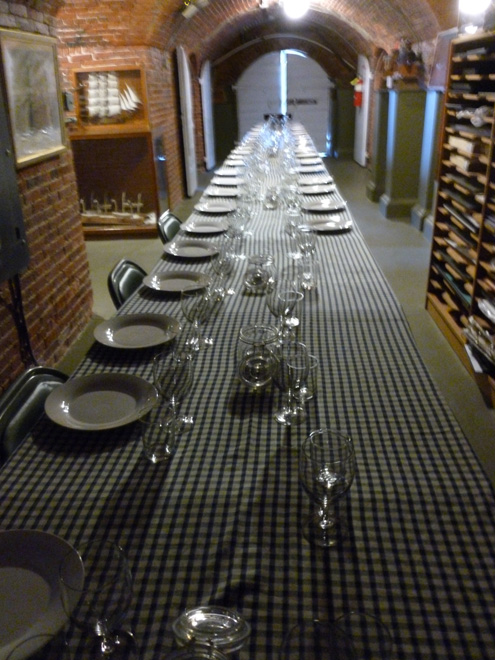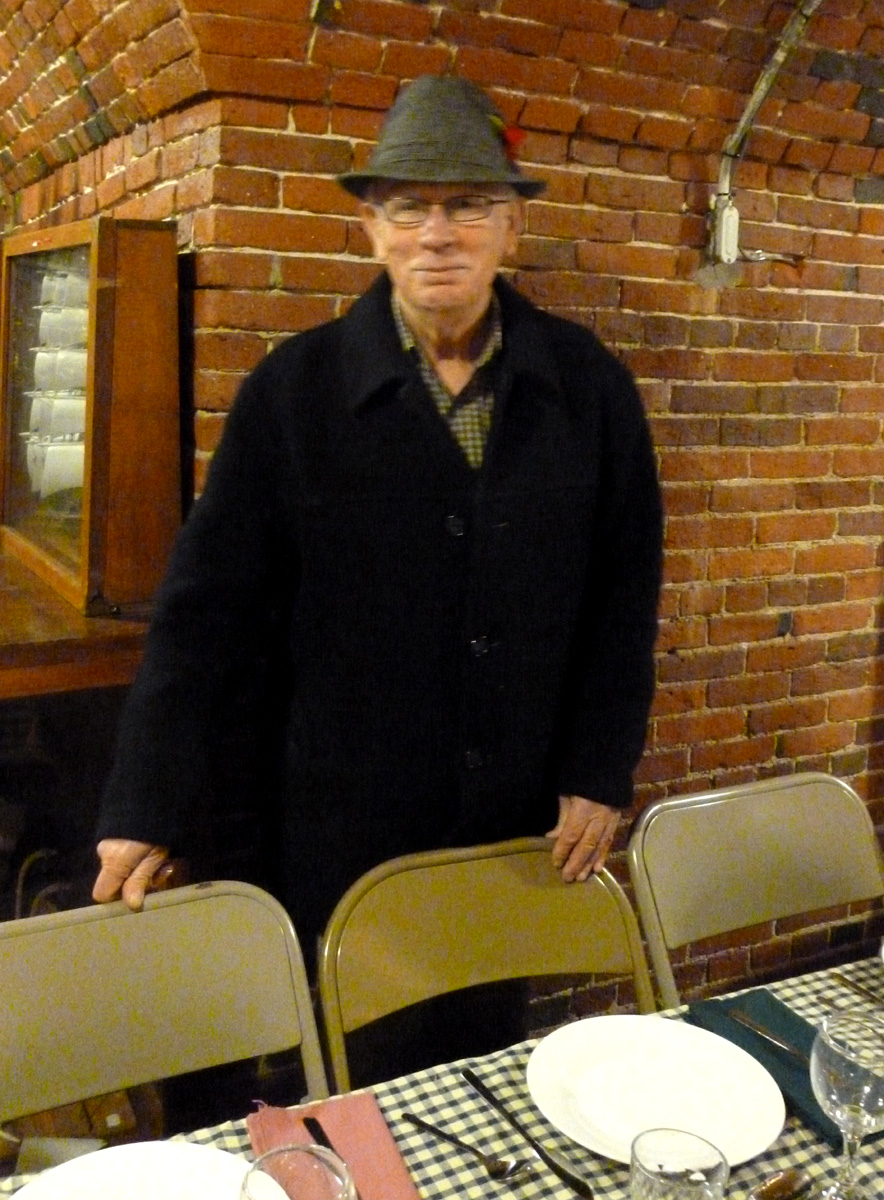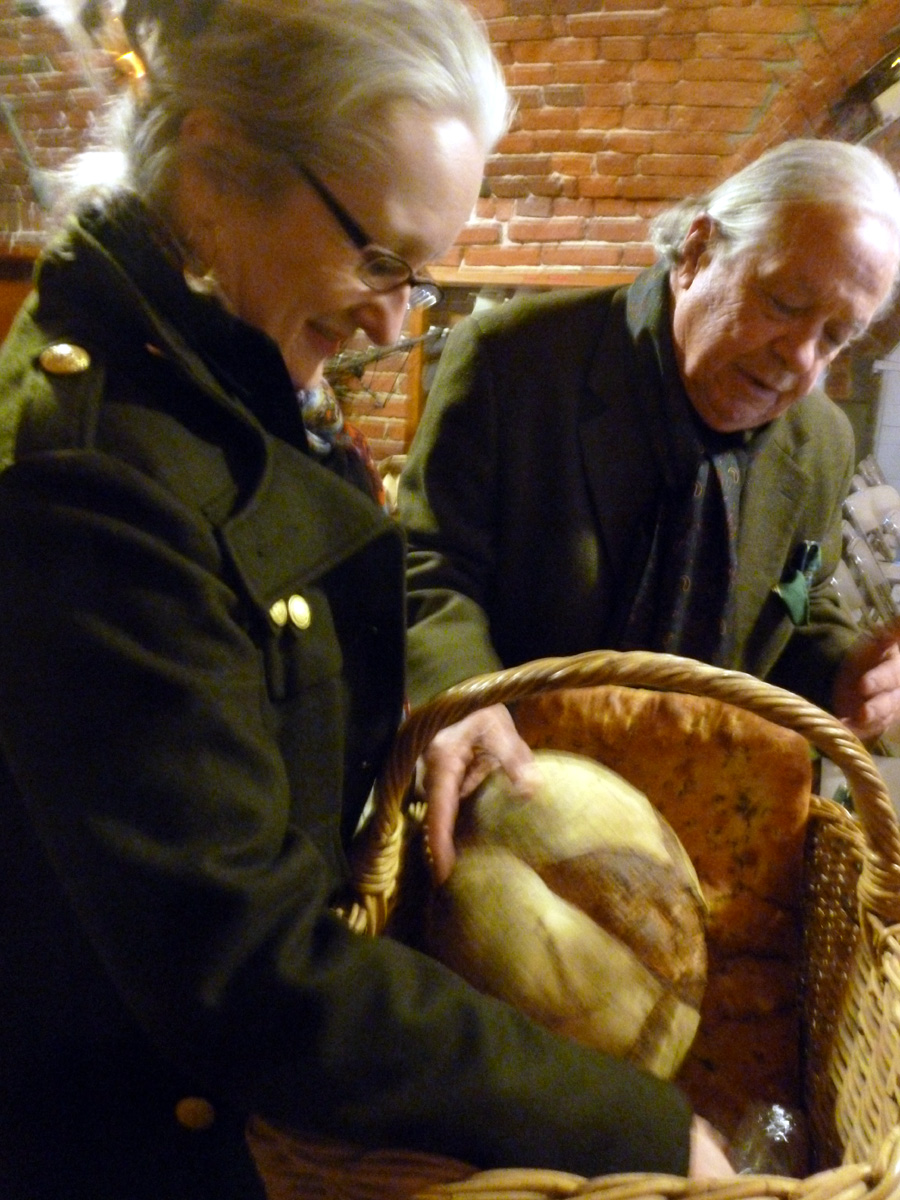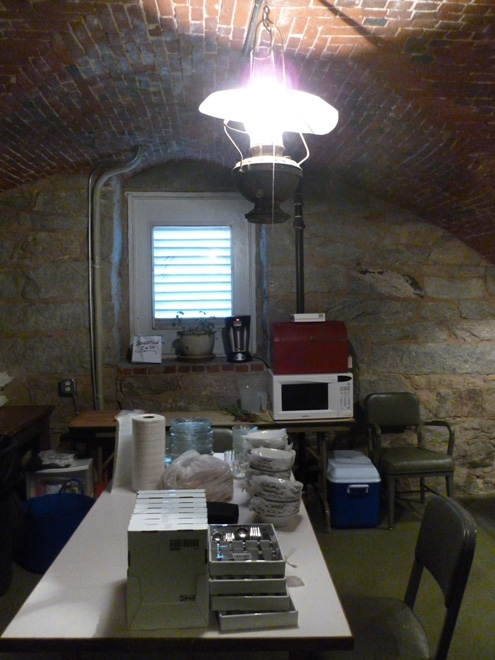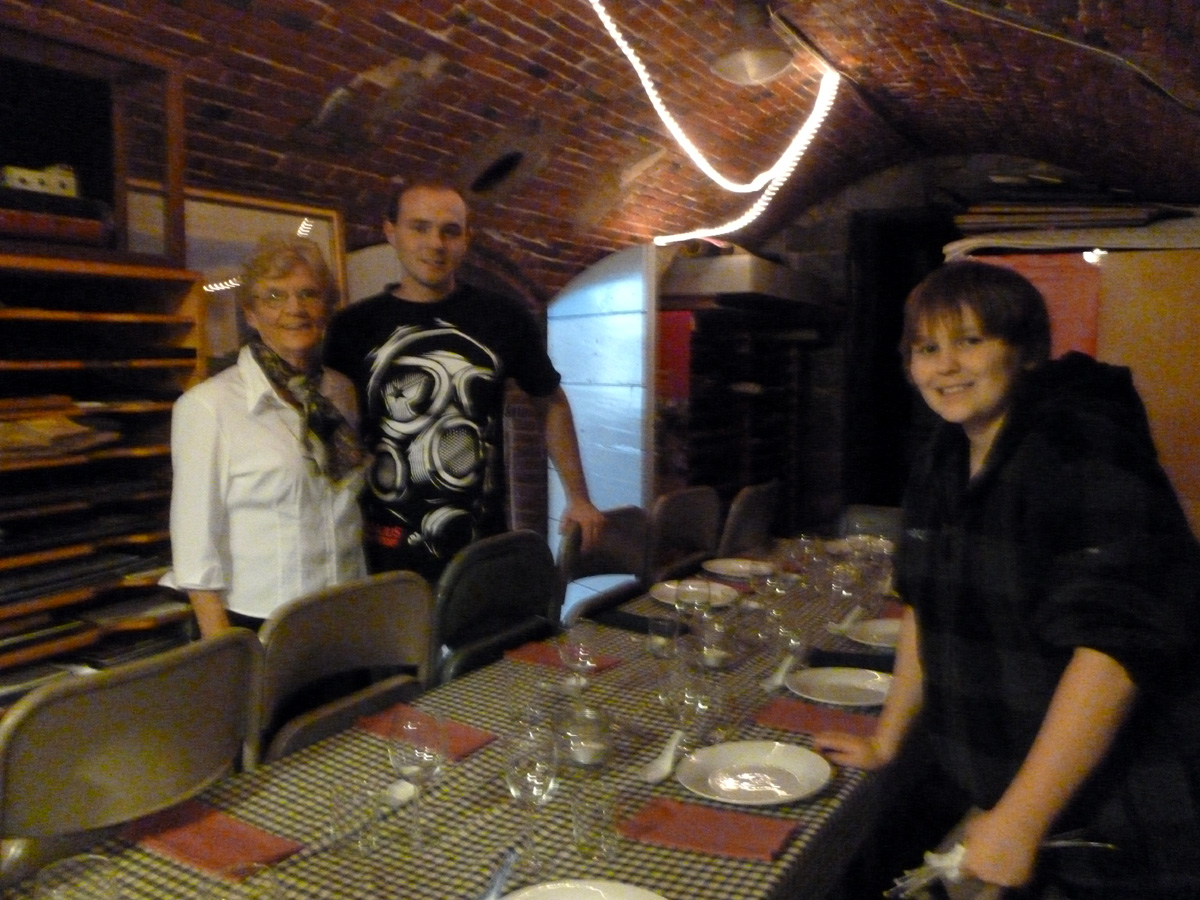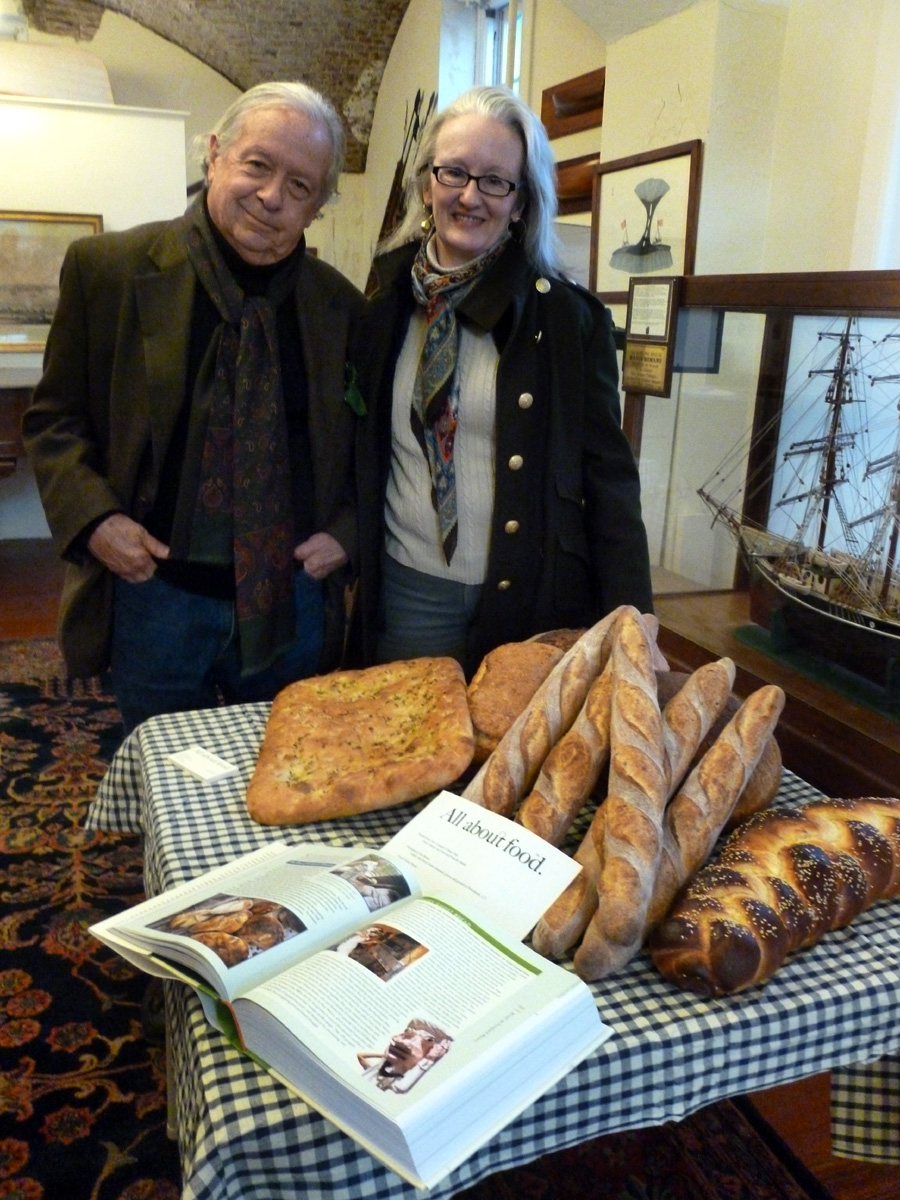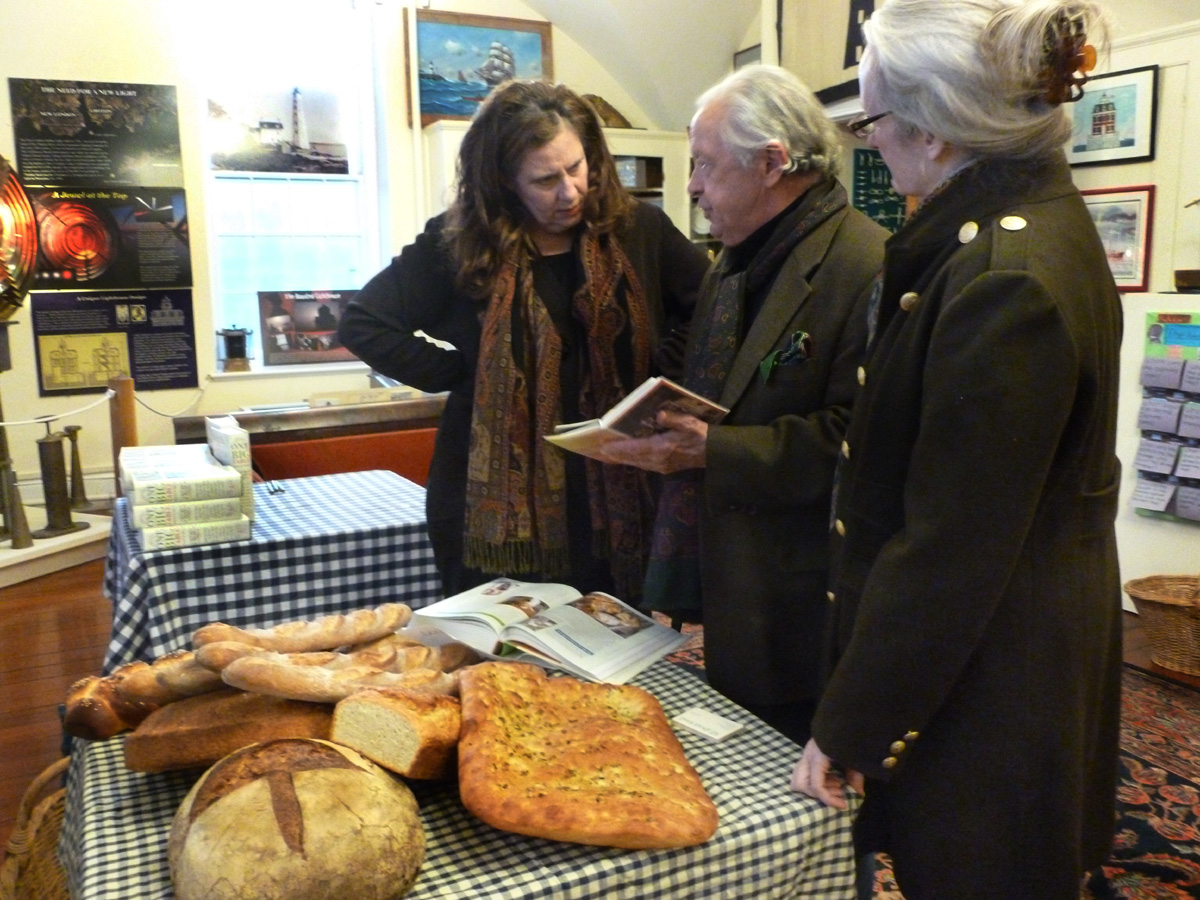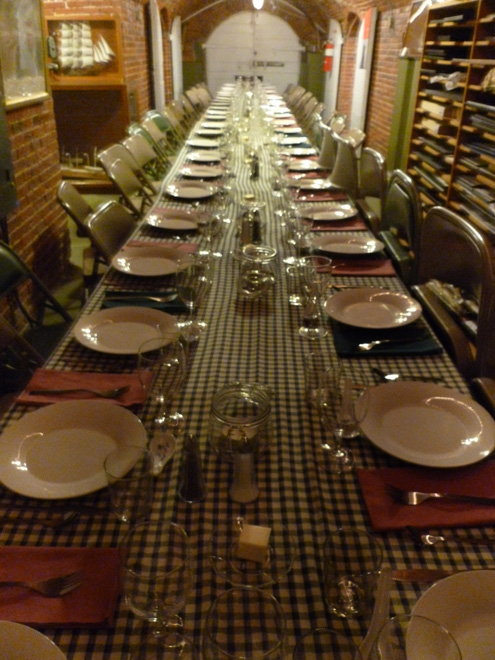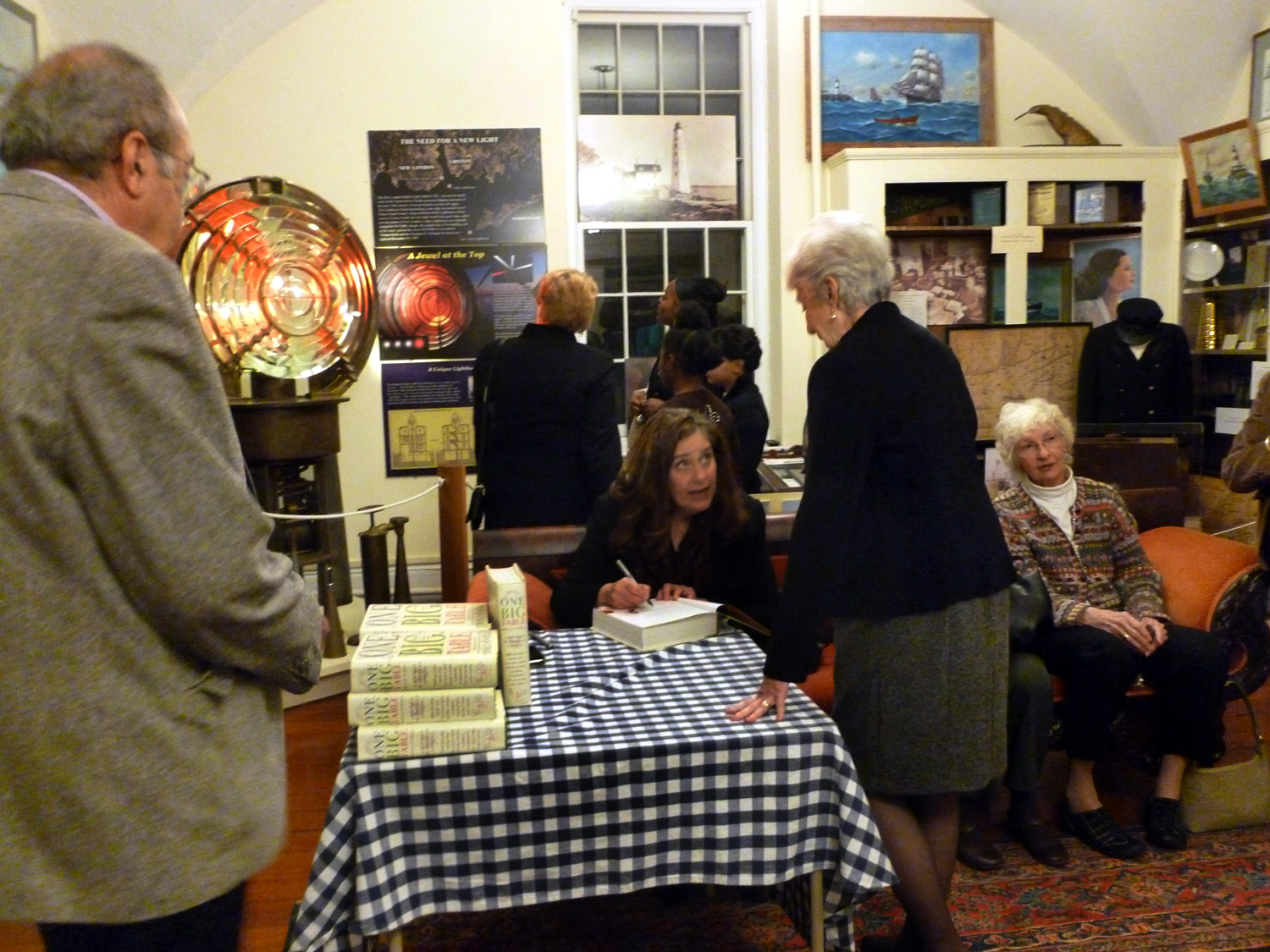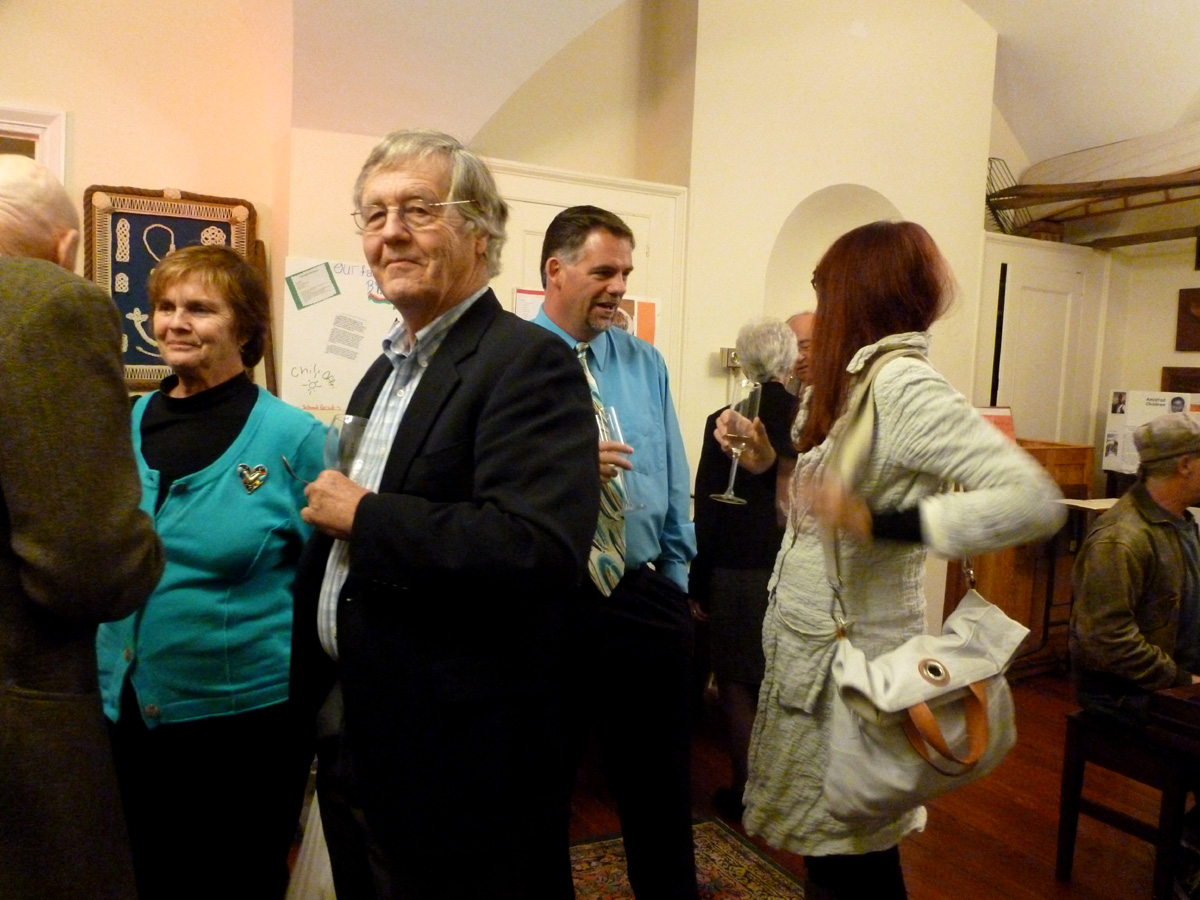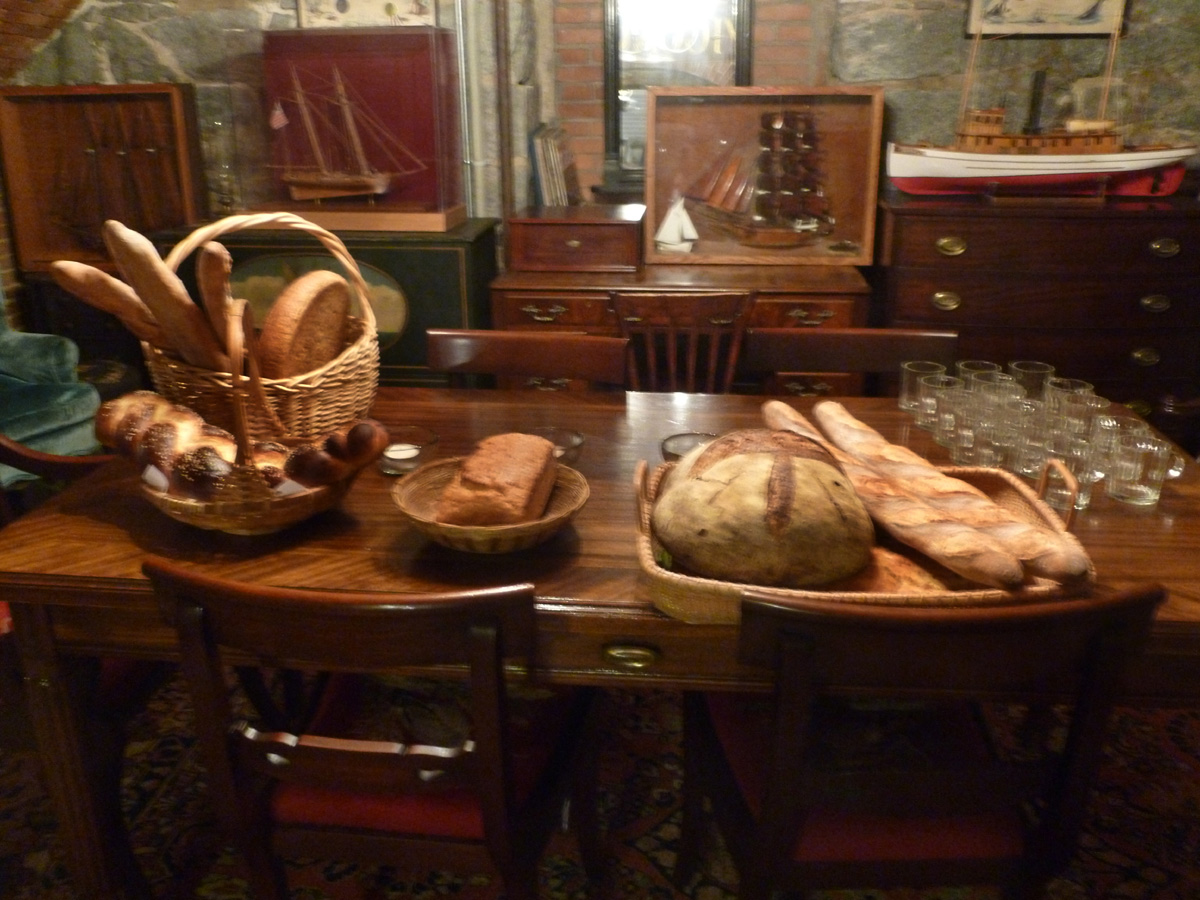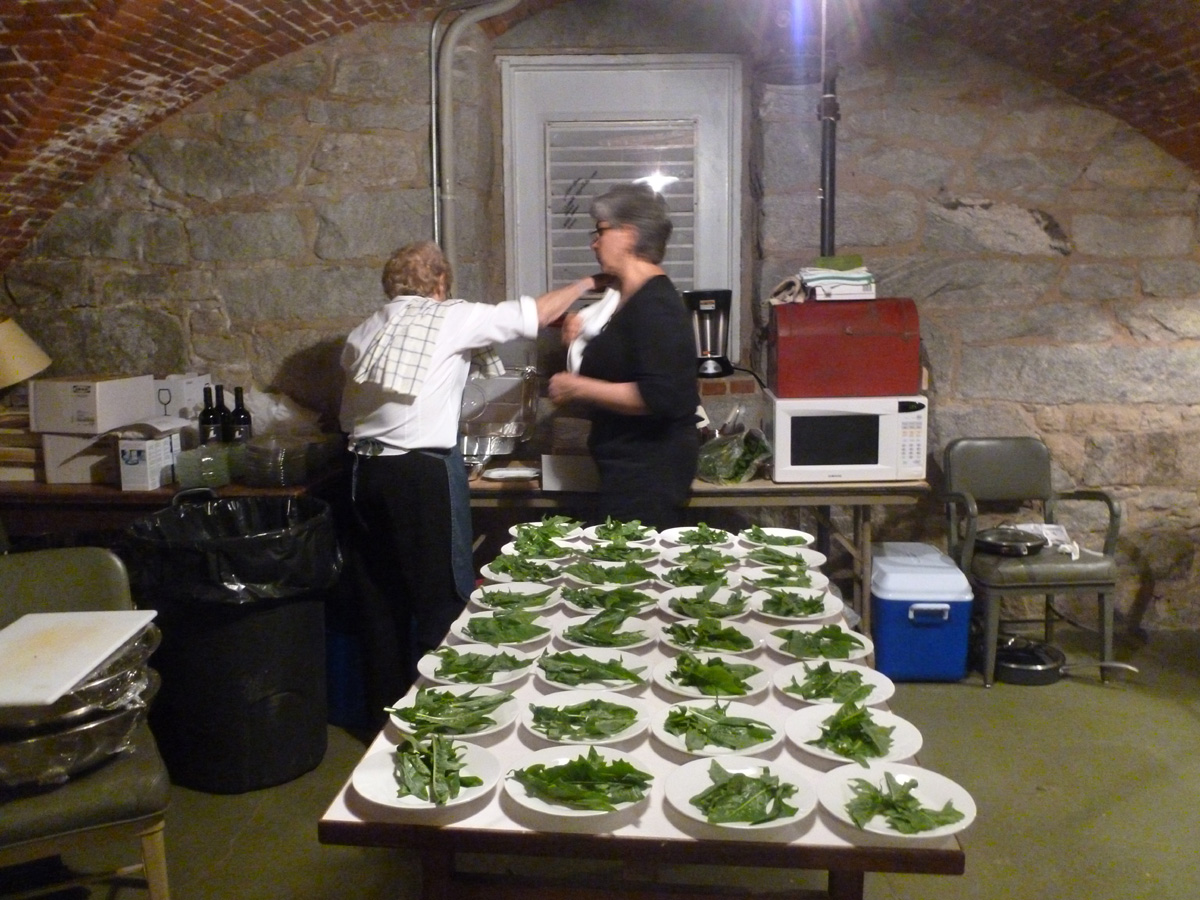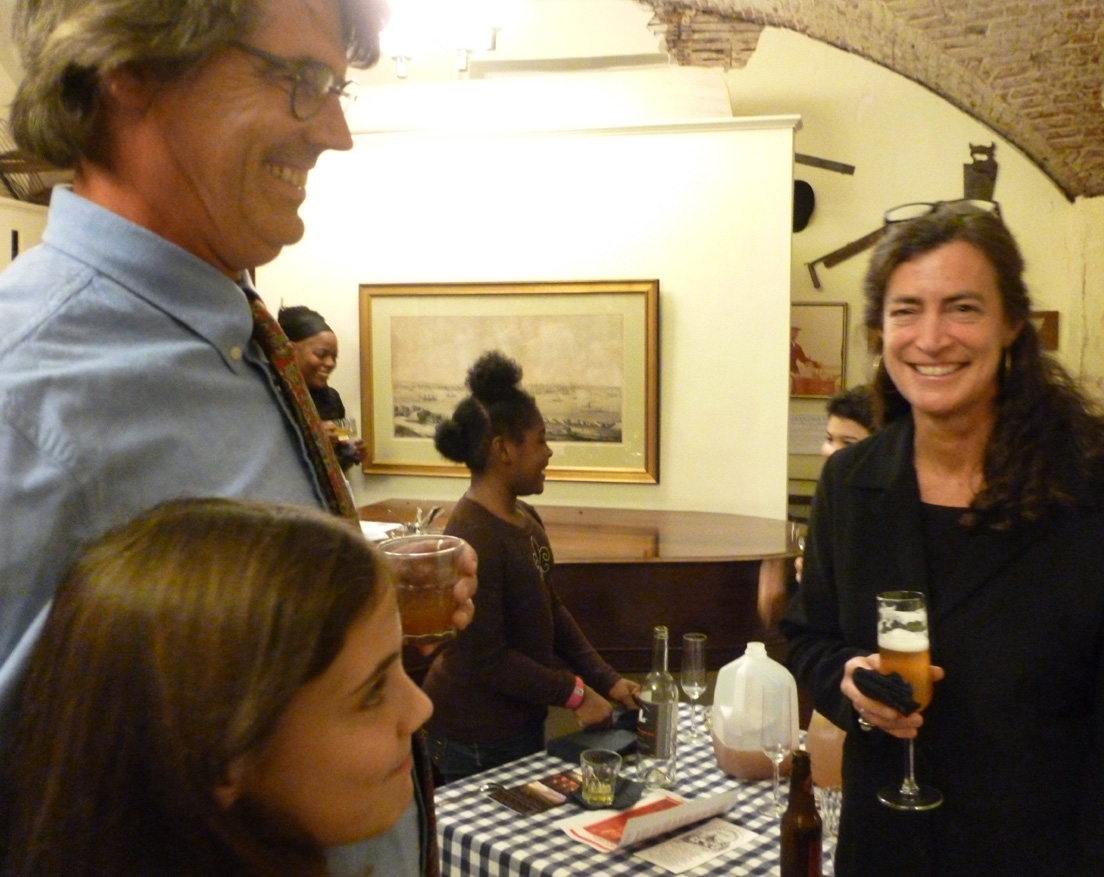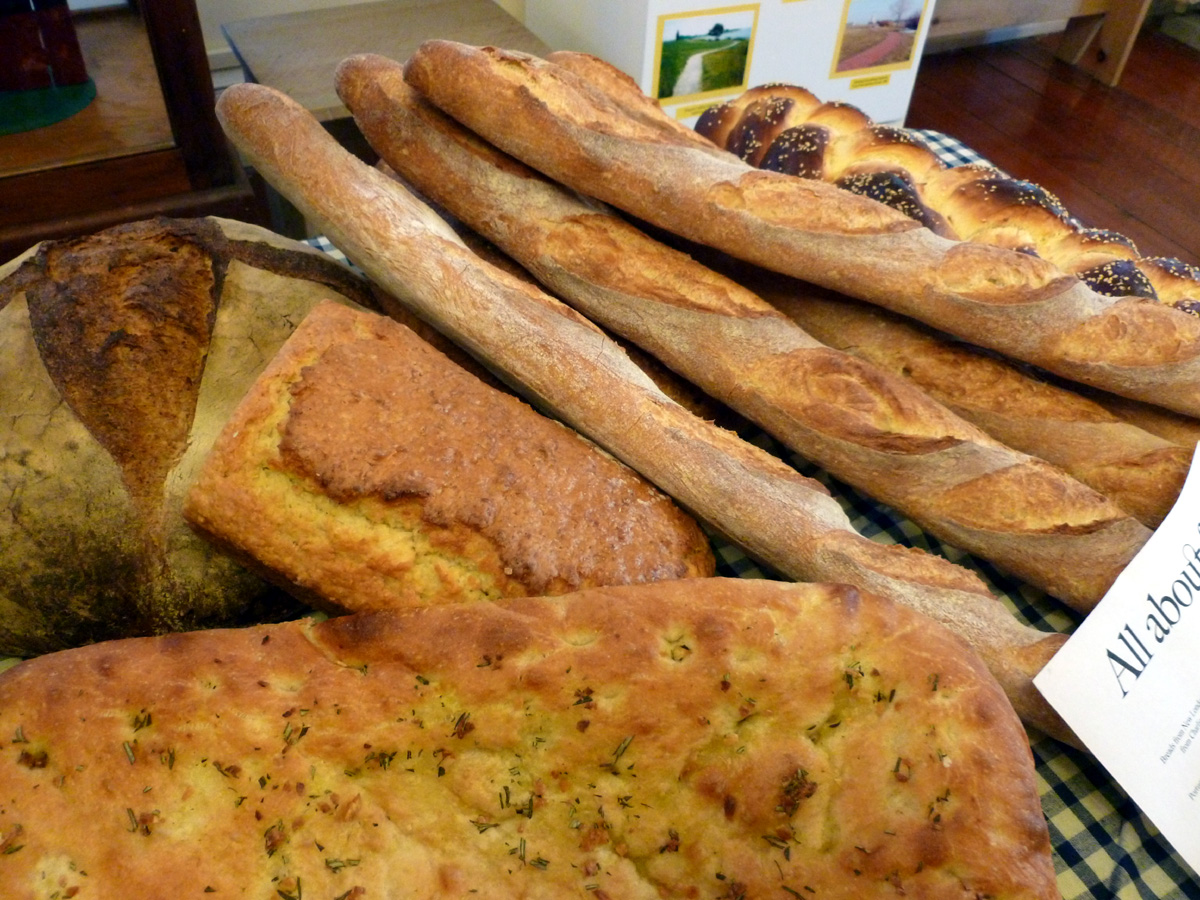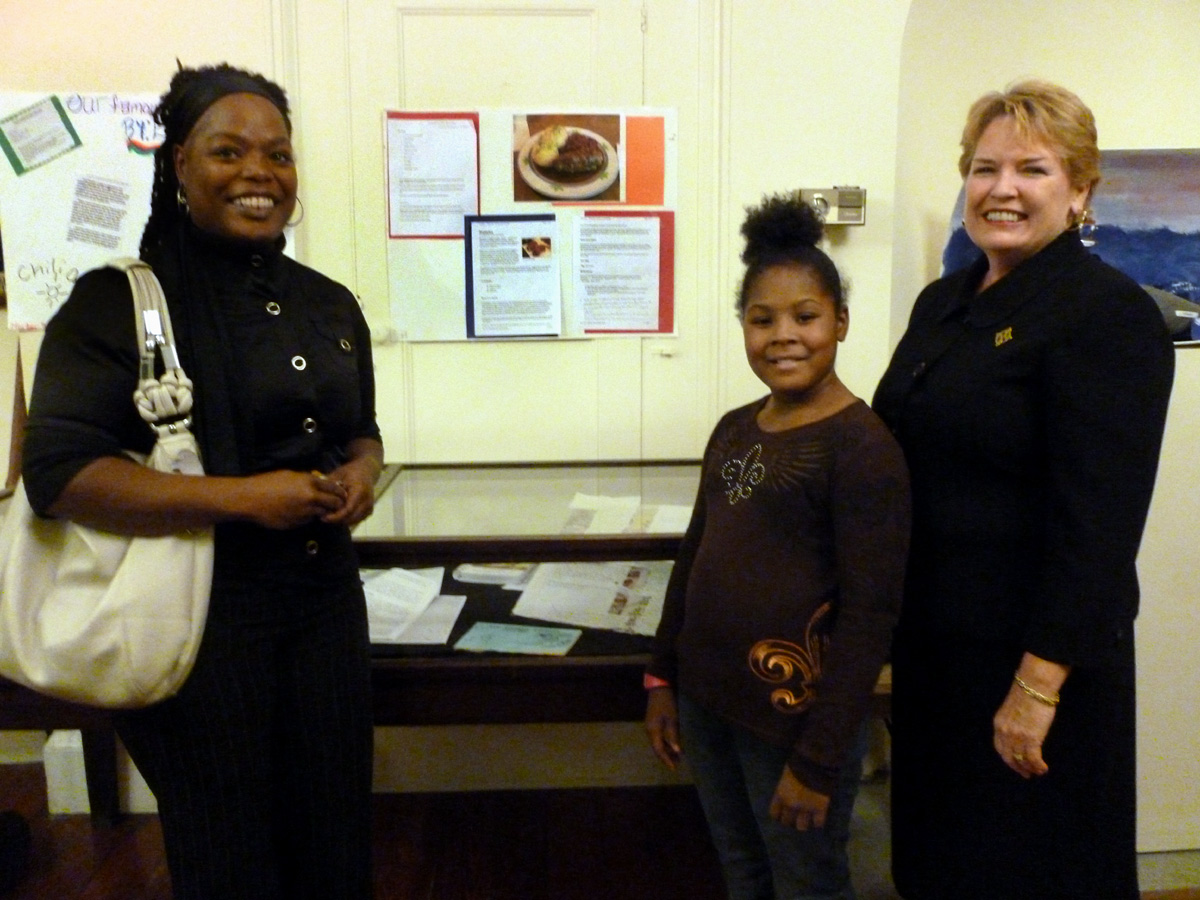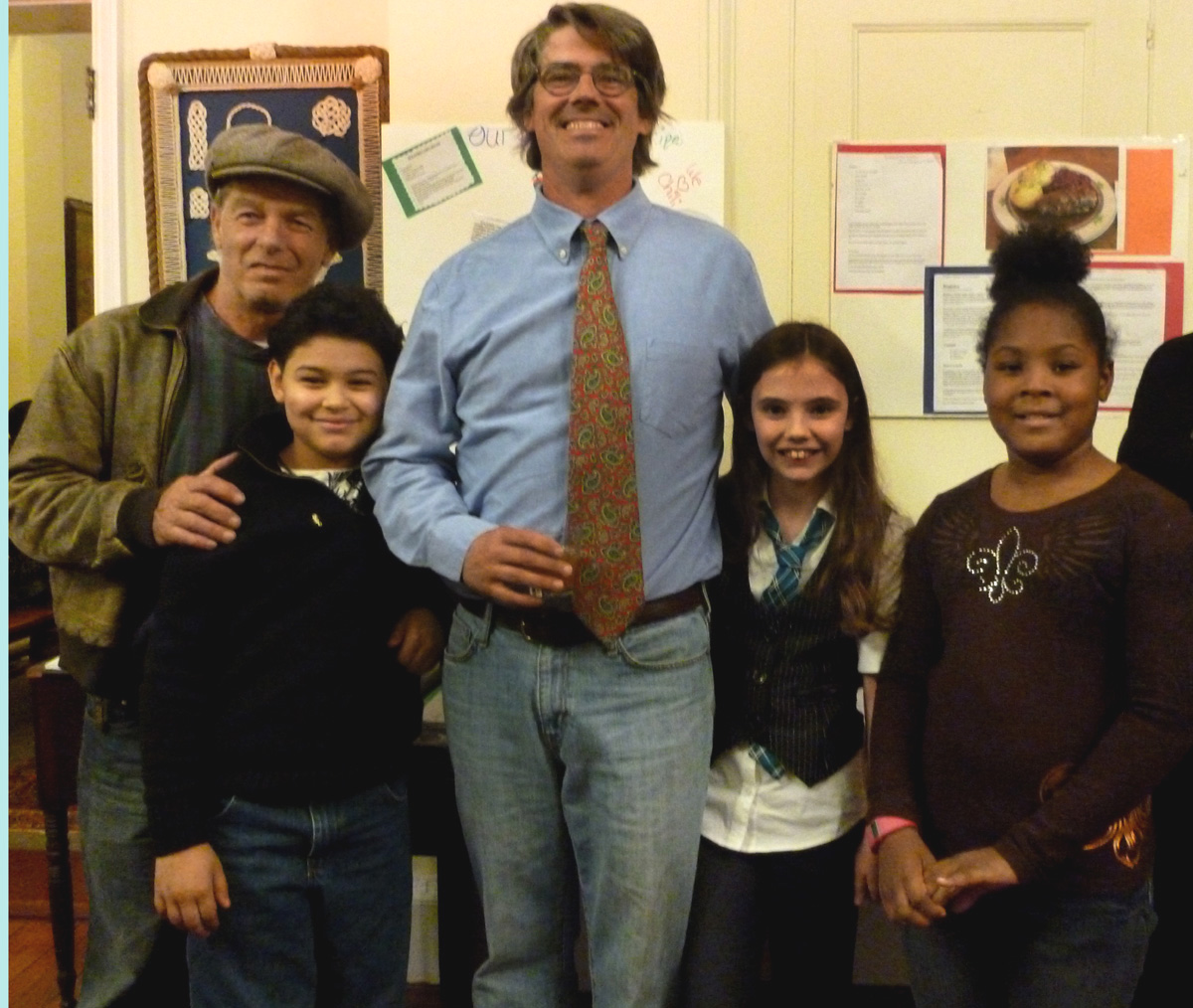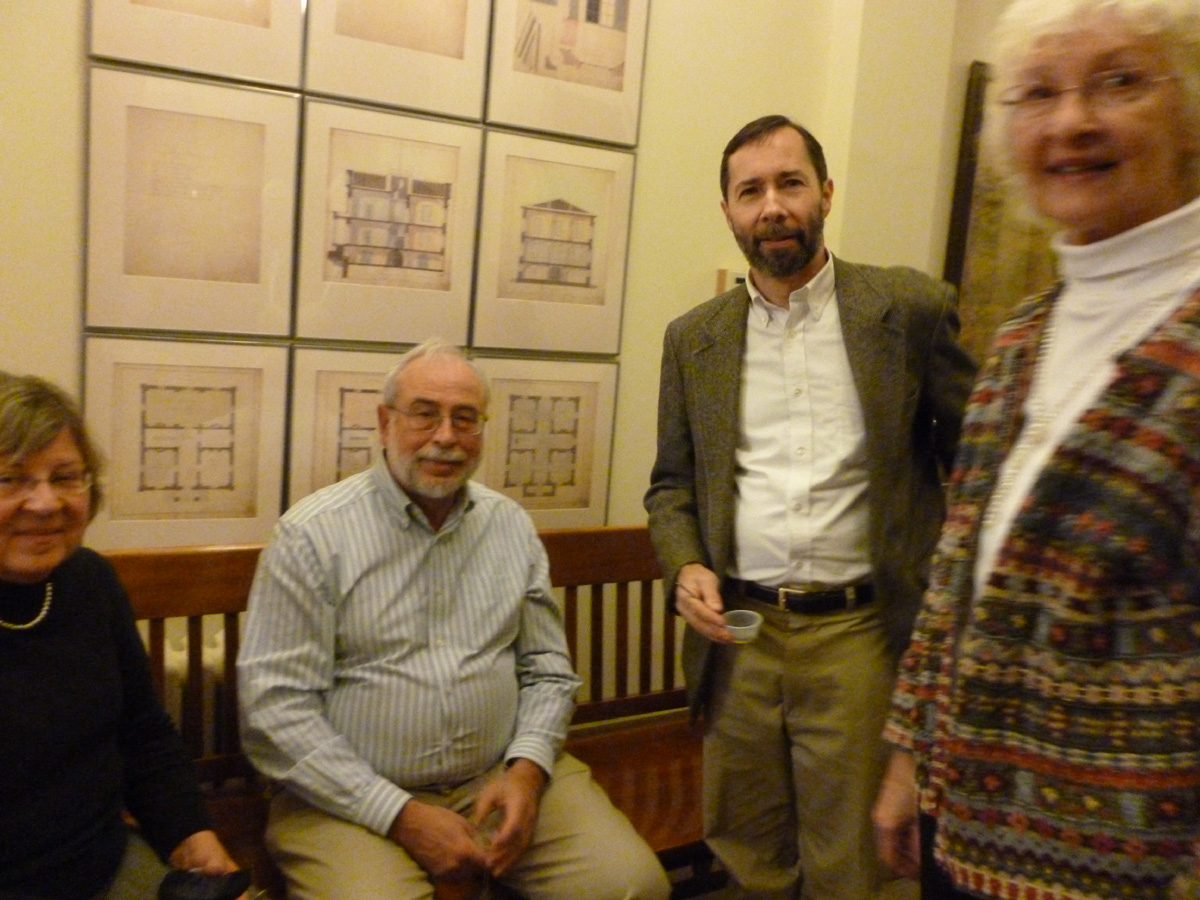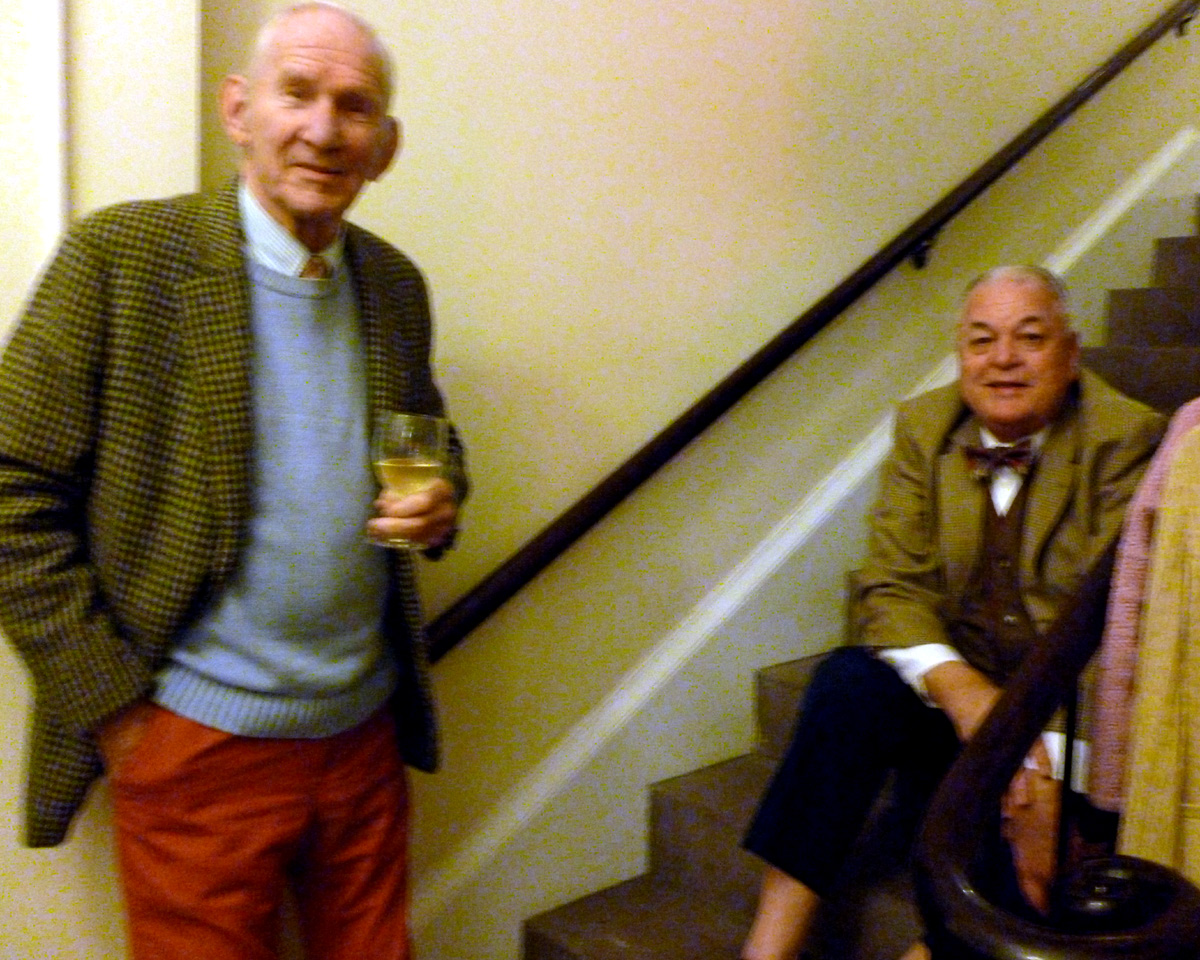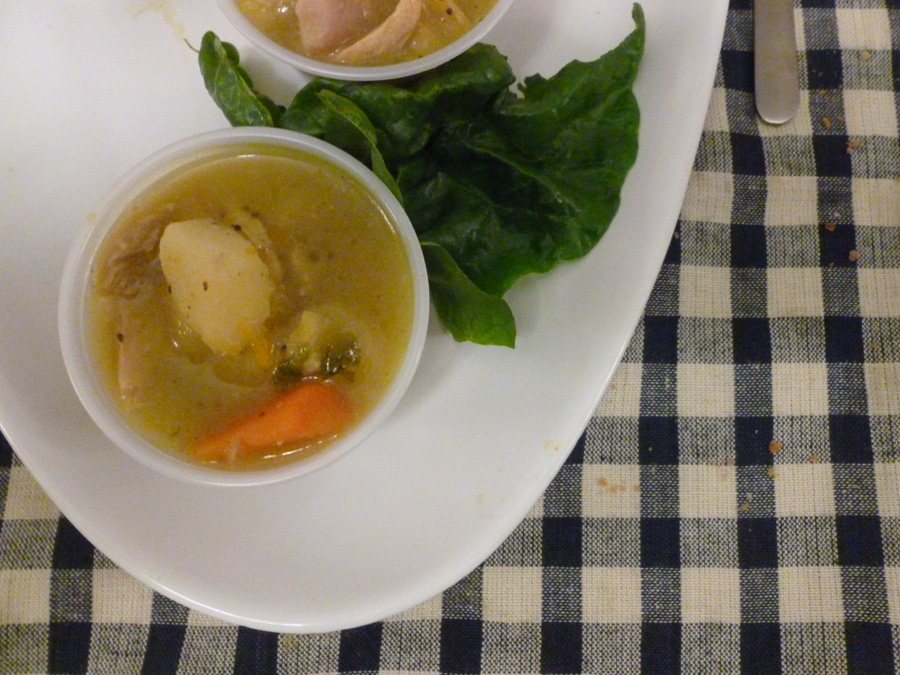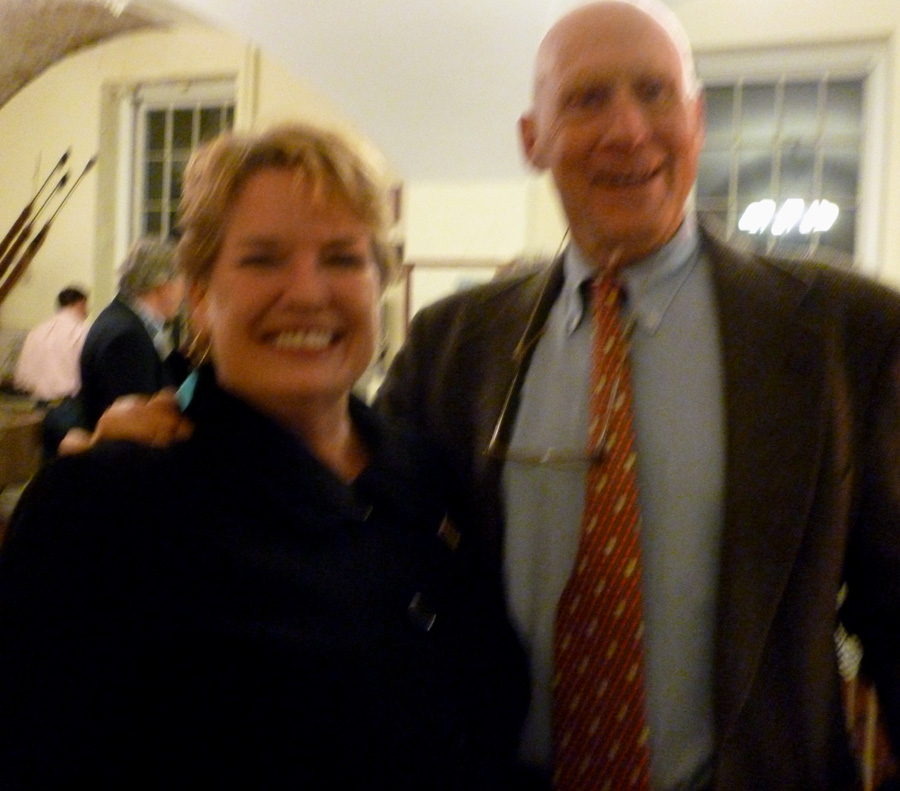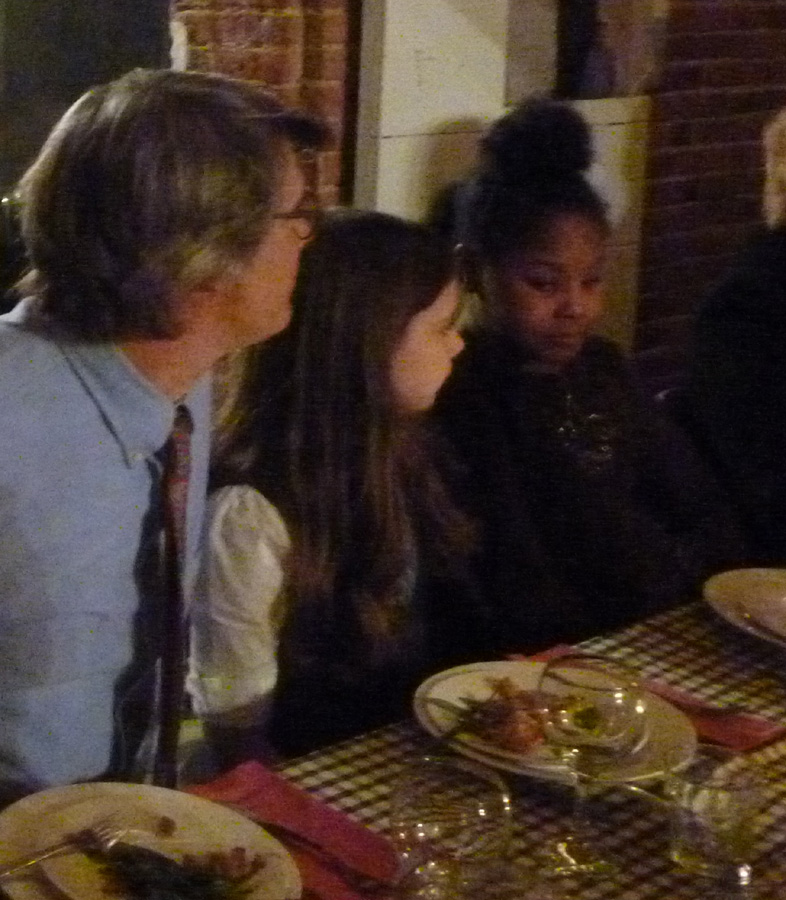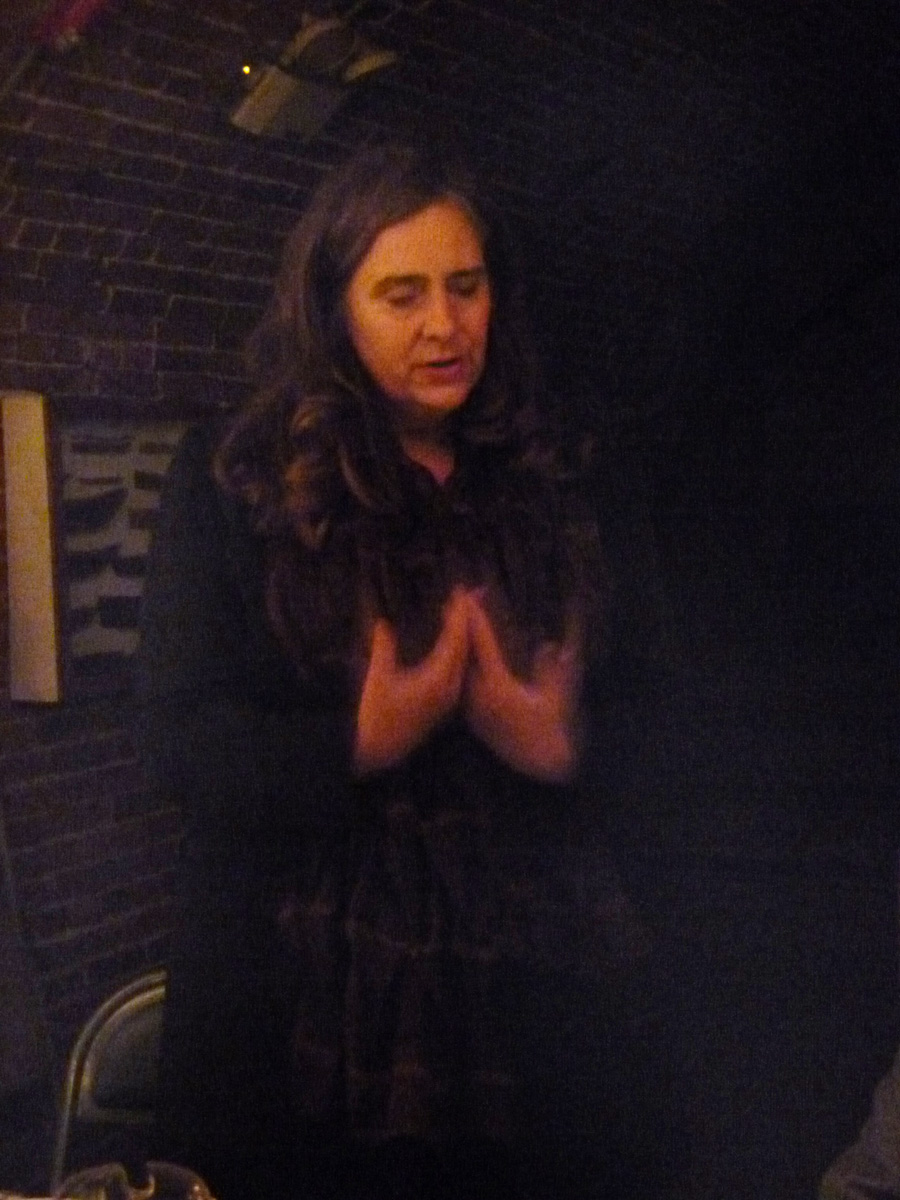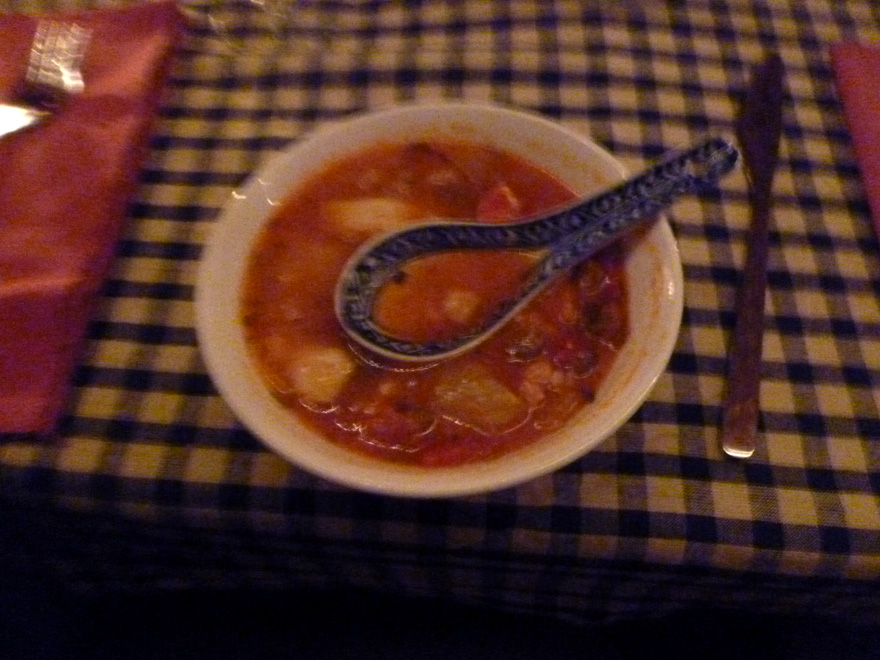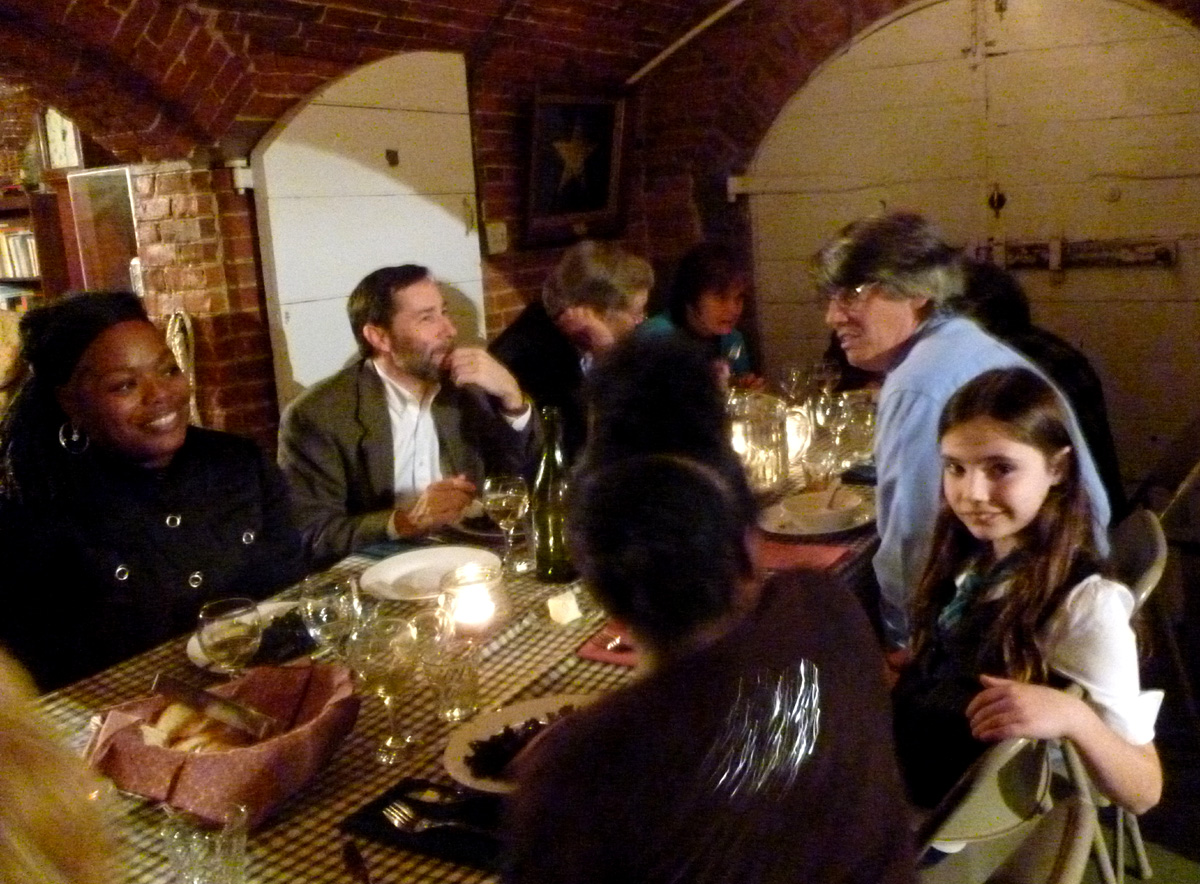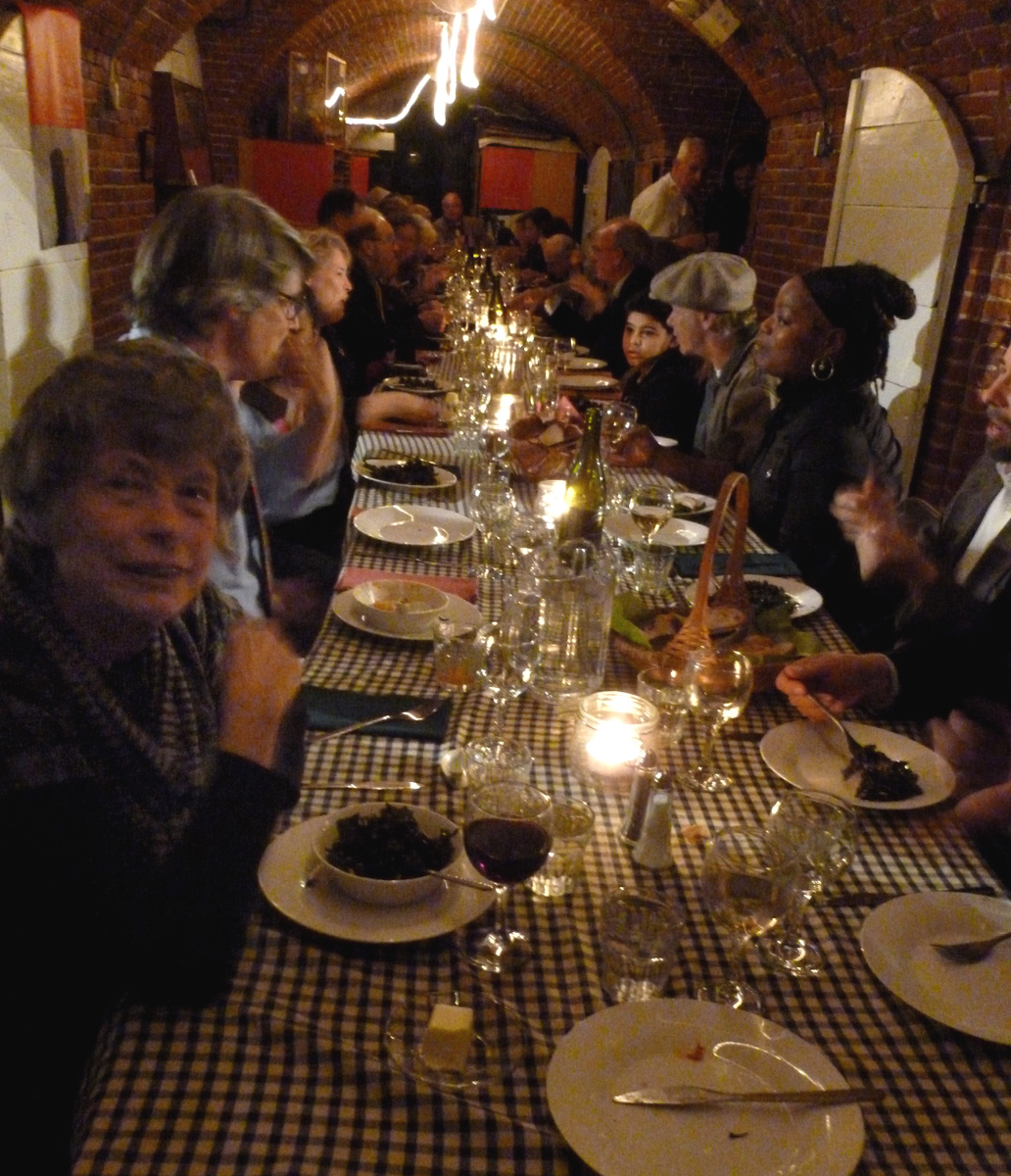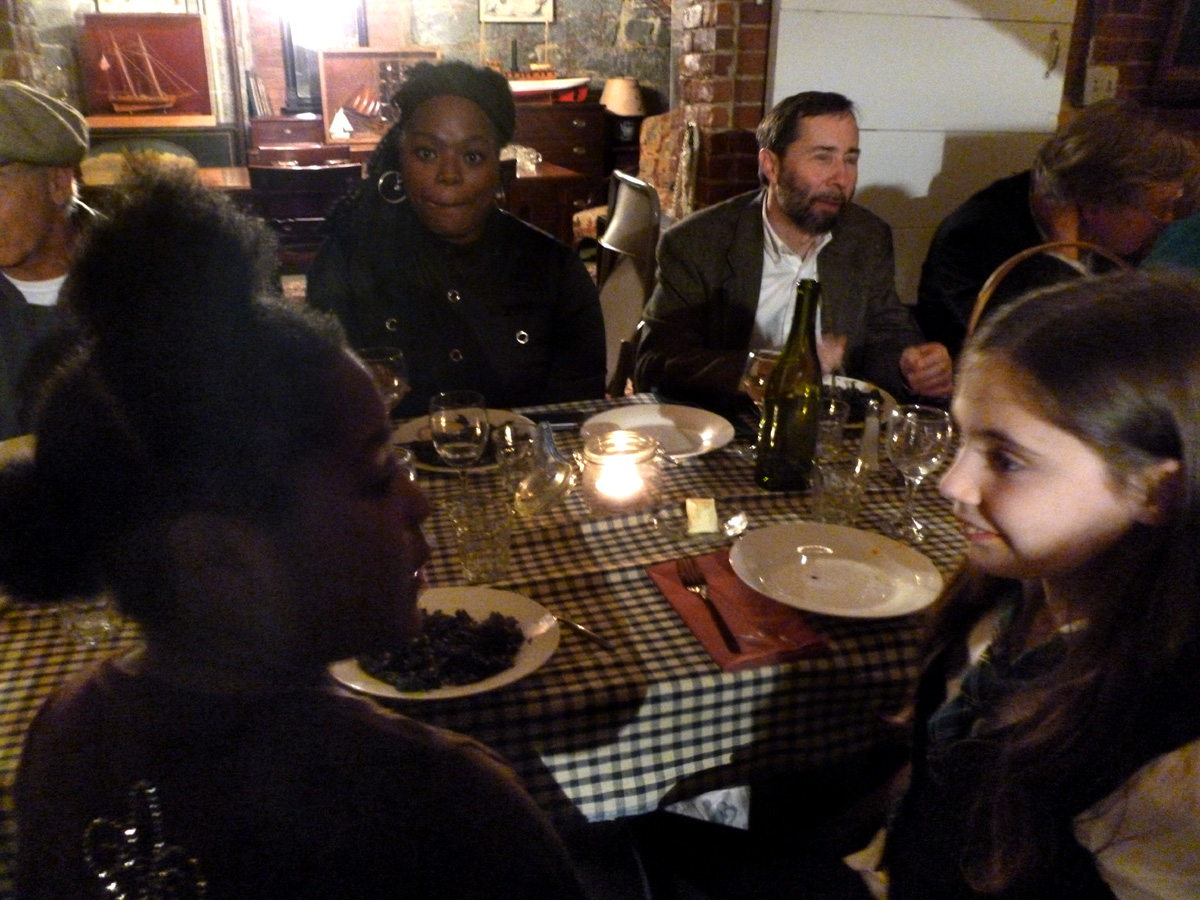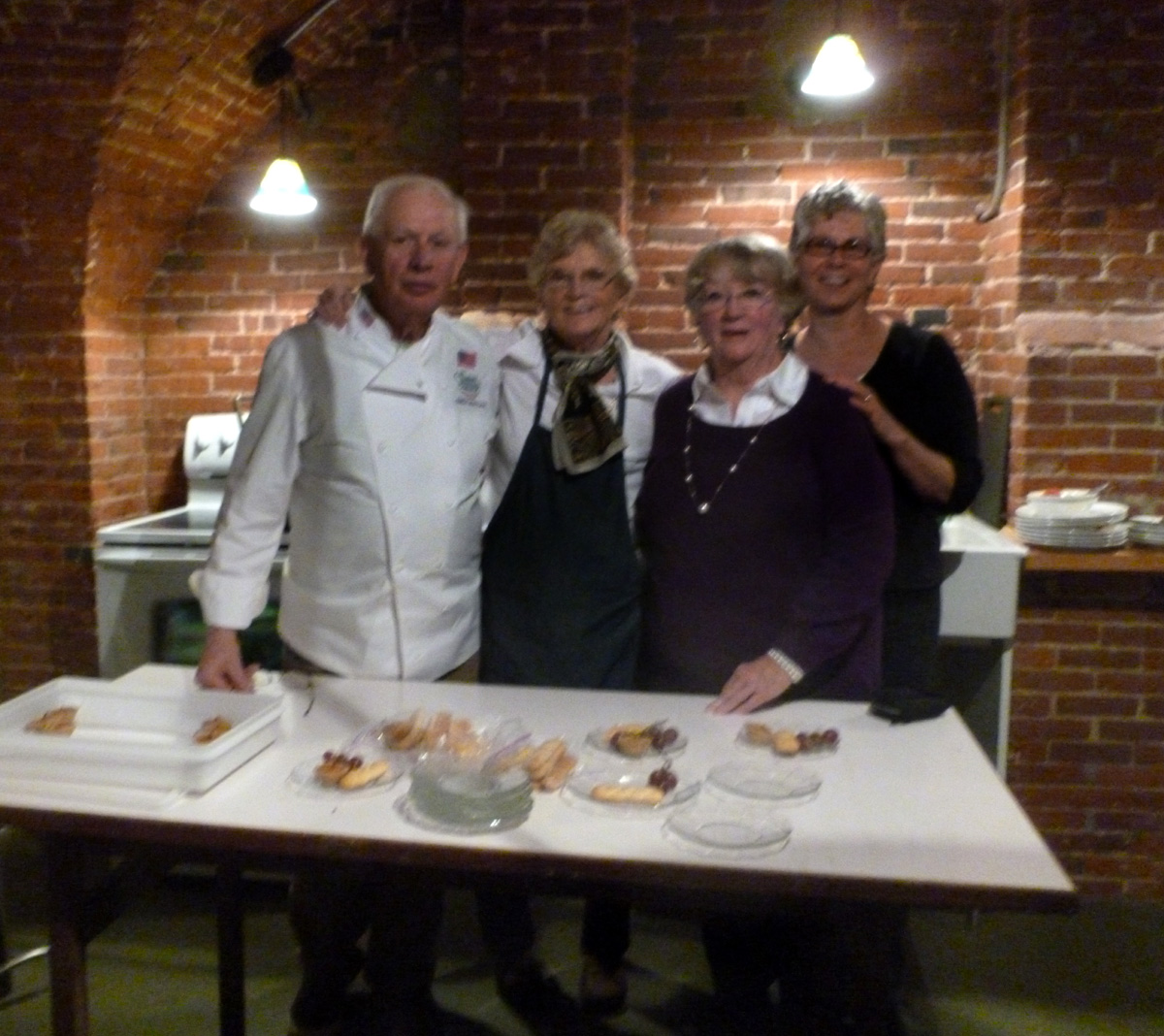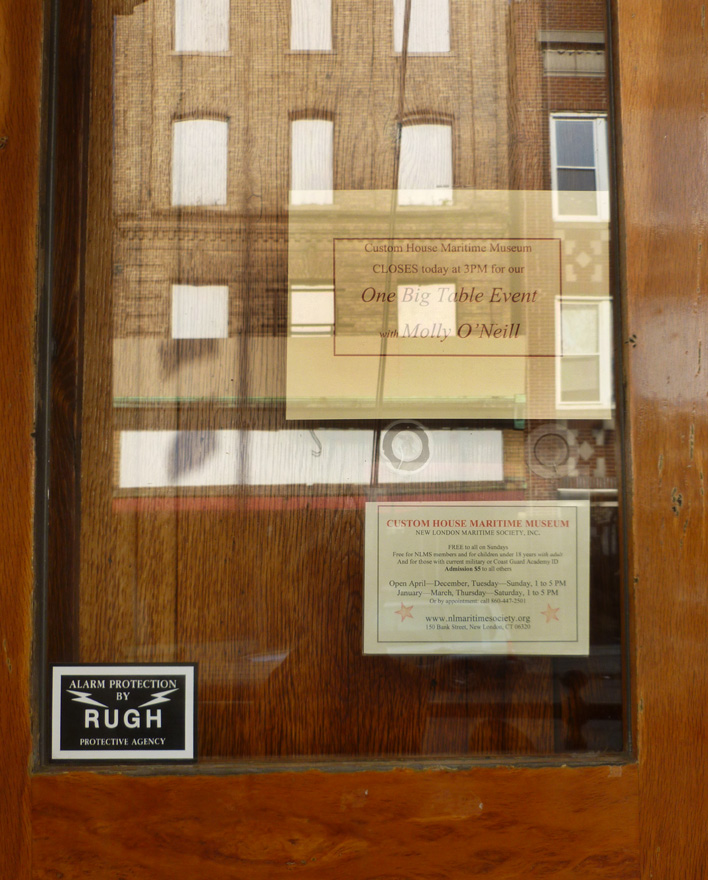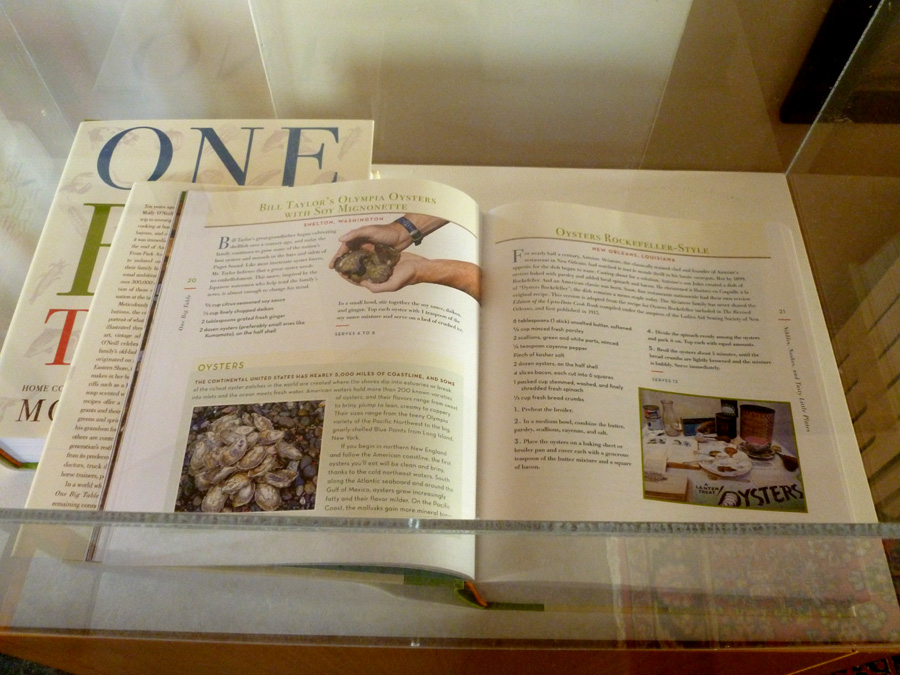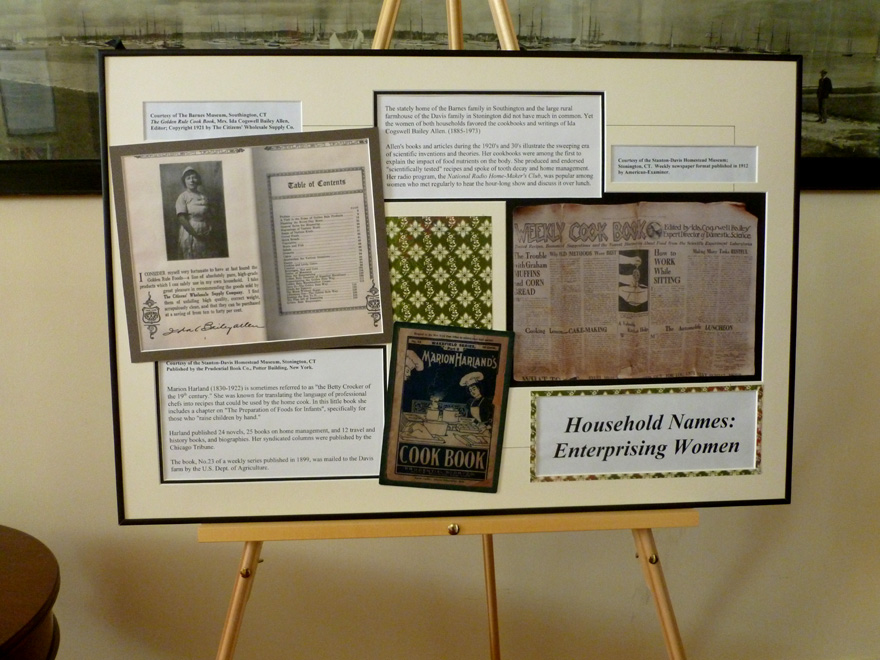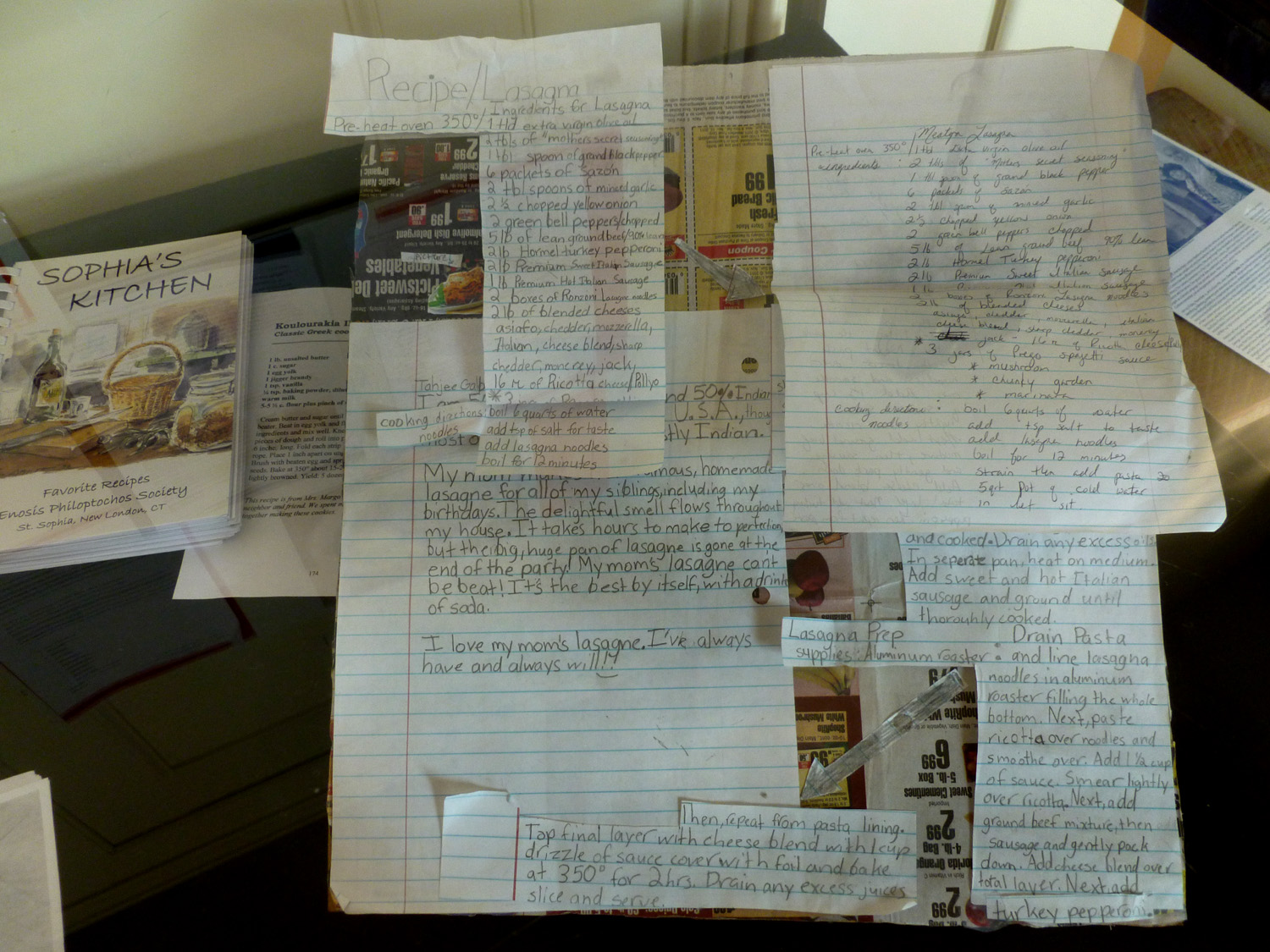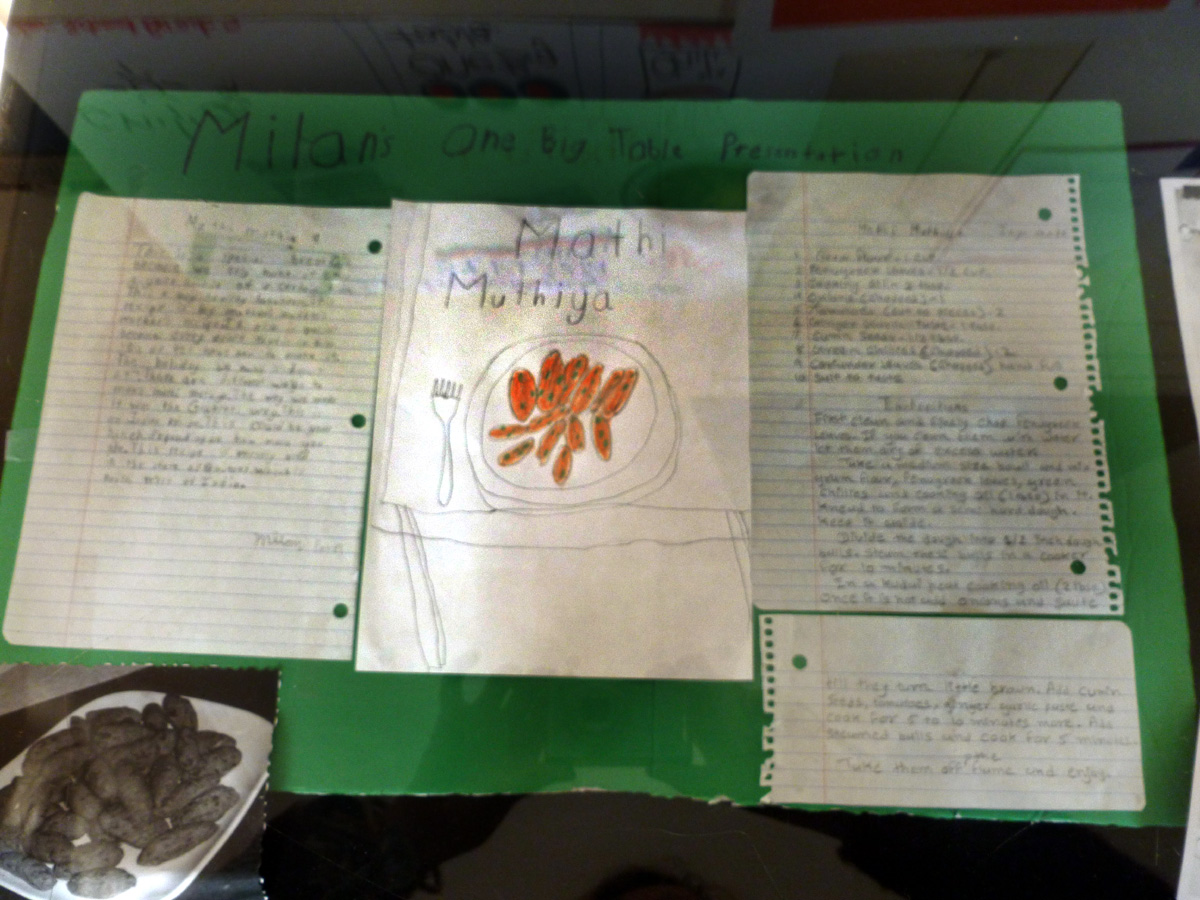 11.11.11 Months ago, NYT food writer Molly O'Neill graciously offered to create a version of her One Big Table project in New London, which she fondly calls the 'we try harder seaport'. We started right in gathering recipes from New London's ethnic communities, and then asked the Lighthouse Kids to research heritage recipes from their own families.....

We'd met Molly through Rebecca Bussell, photographer for One Big Table. In fact, when visiting the museum during our Awesome Oyster'exhibition, Rebecca took a picture which was used in the book (see left).Above, curator Suzanne Roy brought in her exhibition about cookbooks and community. We also posted the Lighthouse Kids' home recipes.

11.11.11 Tonight was the night! We had a magnificent feast at the Custom House, with a menu drawn from the diverse ethnic heritage of this New England seaport. One Big Table was an evening to remember.

We'd like to thank Molly O'Neill and her One Big Table crew for bringing this wonderful concept to New London. We also thank the fantastic heritage cooks of our fair city: Amanda Ballassi, Elvira Montessi Carbone, Ellie Corey, Charlotte Henegan, Nadesha Mijoba, Ambirox Rondon, Irida Santacroce, Lou Souza, Phyllis Wiggins; our dinner guests, chefs, volunteers & sponsors: The Enders Fund for bringing Molly O'Neill to New London: Gaspar of Chaplin's,  Charles Van Over, Saltwater Farm Vineyard, Amby of Mambo's, Nadesha of Provenance Center, Tony of  Tony D's, and Elisa of  Mangetout Organic Cafe for the dinner, the Connecticut Humanities Council for the Lighthouse Kids Heritage Project & Sound Insurance Services for the Lighthouse Kids Heritage Award.

Molly tonight confirmed that will build on this event in the future. In fact, we're already working on the next round of recipes for 2012!

Left, the scene tonight. Below, Gaspar Stantic of Chaplins, Nan, Carolyn, & Elisa Giommi of Mangetout, our chefs & their helpers.

Four Lighthouse Kids won tickets for themselves & a parent to the dinner, based upon their writing about a family recipe that reflected their family's heritage. Further below, more scenes from the evening.

11.11.11 DInner preparations earlier today included a visit from Priscilla Martel and baker Charles Van Over, delivering an amazing variety of ethnic breads: a braided Greek sweet bread, Jamacian cocoanut bread, and  Portuguese corn bread among them. Left, chef Gaspar Stantic, who works with Jack across the street at Chaplin's, will create our main dish, an Irish bouillabaisse based on Charlotte Henegan's mother's recipe. Beverages included ciders from Clyde's, Safe Harbor beer, and a variety of wines from Saltwater Farm Vineyard in Stonignton.

11.10.11 Just one day to go to our One Big Table feast and we're literally transforming our capabilities at the Custom House in terms of hosting parties and receptions. Today, we purchased a stove at Modern Electric, across Bank Street. Fortunately trustee Rob Groves was on hand to wheel the stove over and attach the correct four-prong plug!

Earlier in the week, trustee Jim Fleishell brought an unusual gift: a vintage lamp for the kitchen. Fantastic!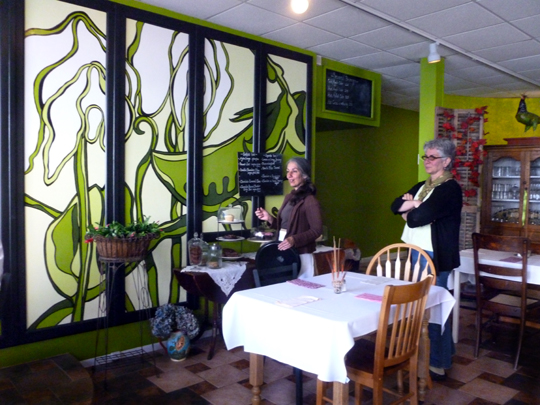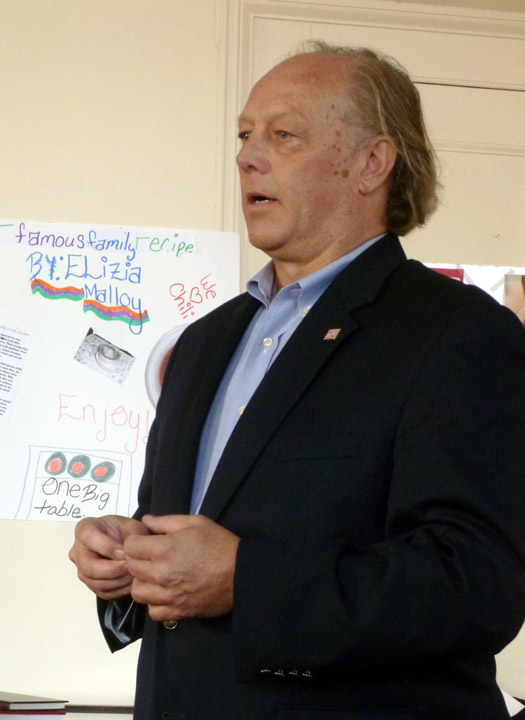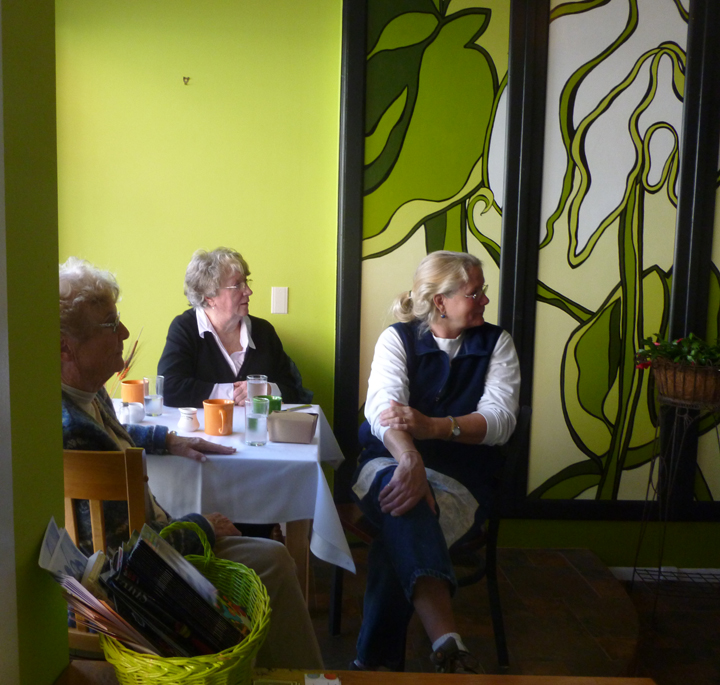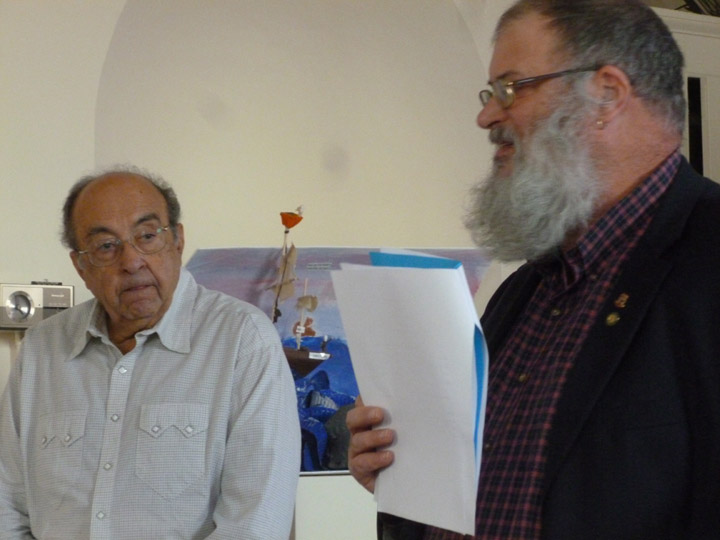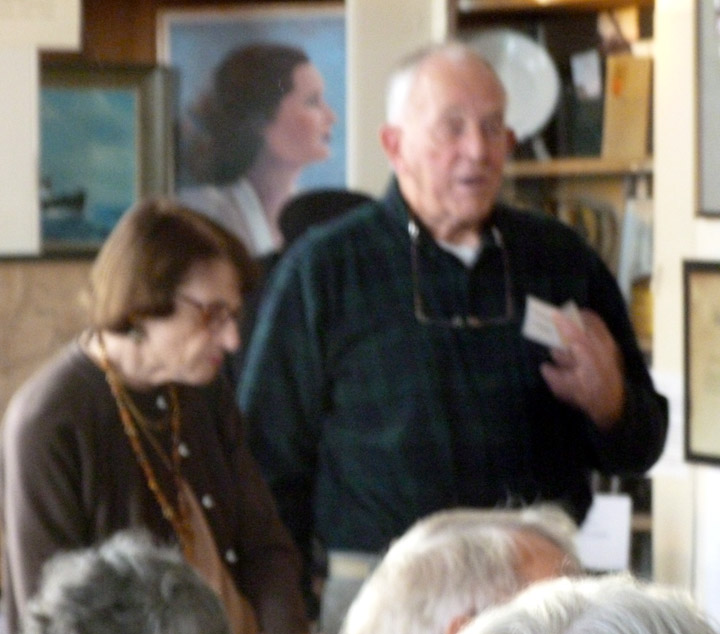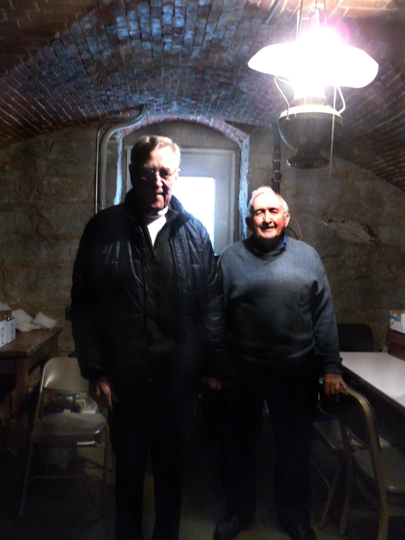 11.13.11  The New London Maritime Society 2011 Annual Meeting took place this afternoon at the Custom House. Our guest speaker was John T. Phillips II, who talked about his current research into colonial lighthouses --and New London Harbor Light, in particular. His visit here is sponsored, in part, by the Connecticut Humanities CouncilHighlights include making Ben Martin Board President Emeritas & two new trustees: Martin Berliner & Alan Lyon.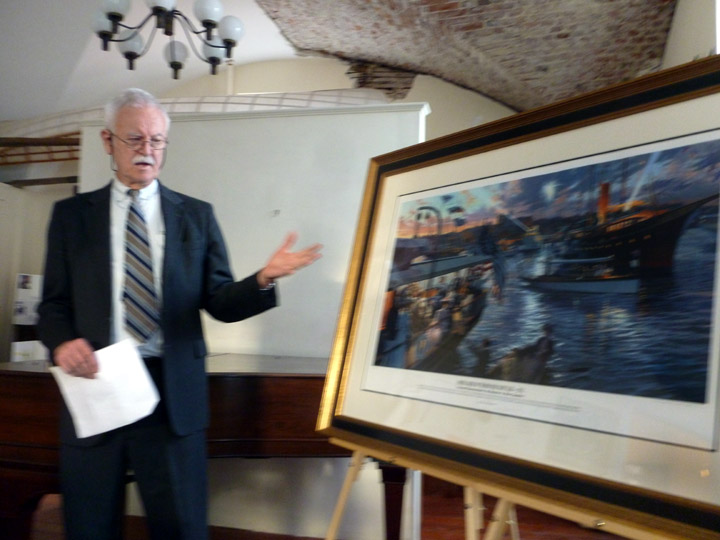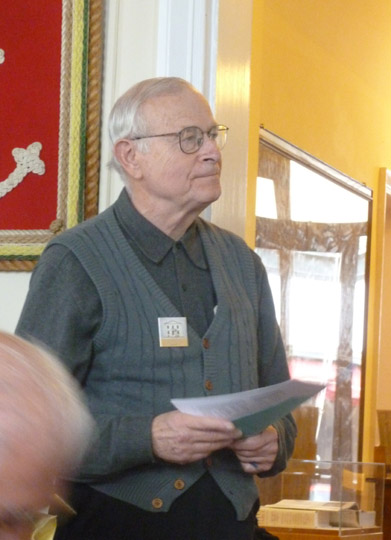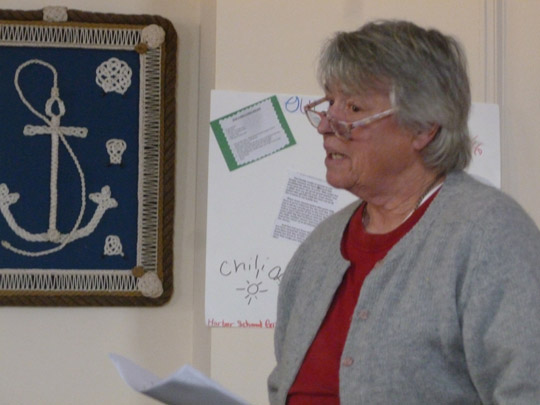 Board President George Sprecace ran the meeting with input from Archie Chester, Brian Rogers, Bill LaRoue and Jennifer Hillhouse. It was John Desjardins' last appearance as NLMS treasurer. Thank you John! This role now will be taken up by new trustee Alan Lyon.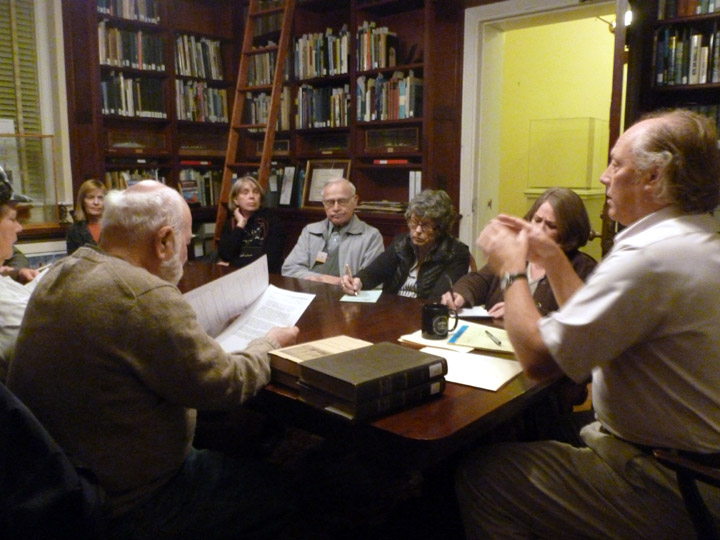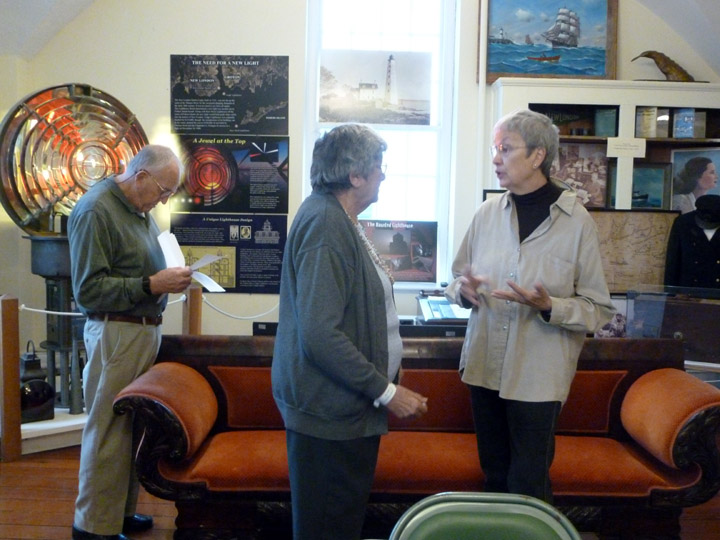 11.15.11 Tuesday saw three grant applications submitted(!): Community Foundation, Bowdenwein & Palmer. Meanwhile, we held the November GAM (above left) and a special workshop with historian John Phillips on using pimary sources for research (above) in the McGuire Library.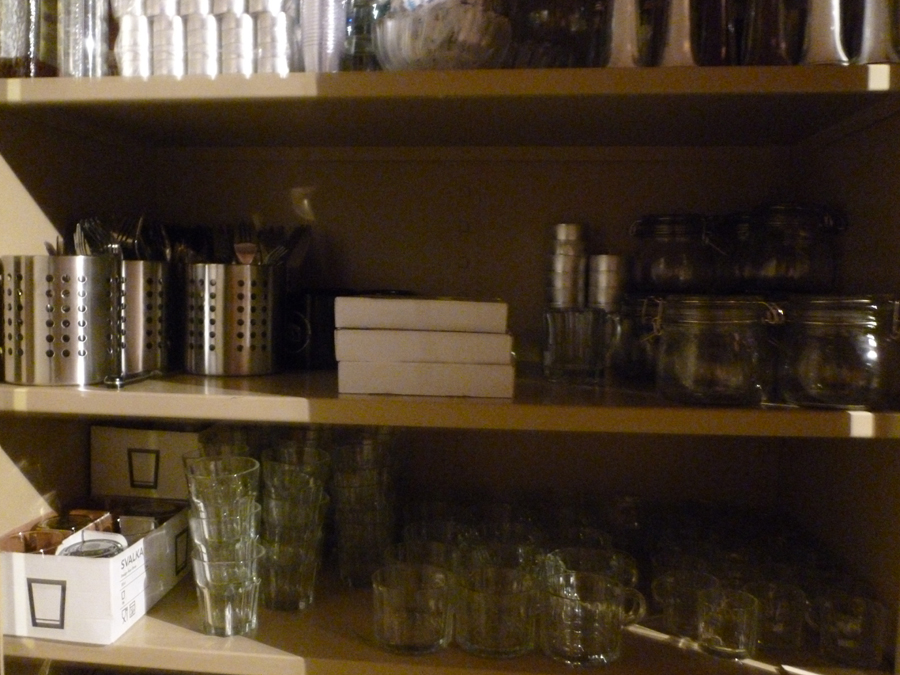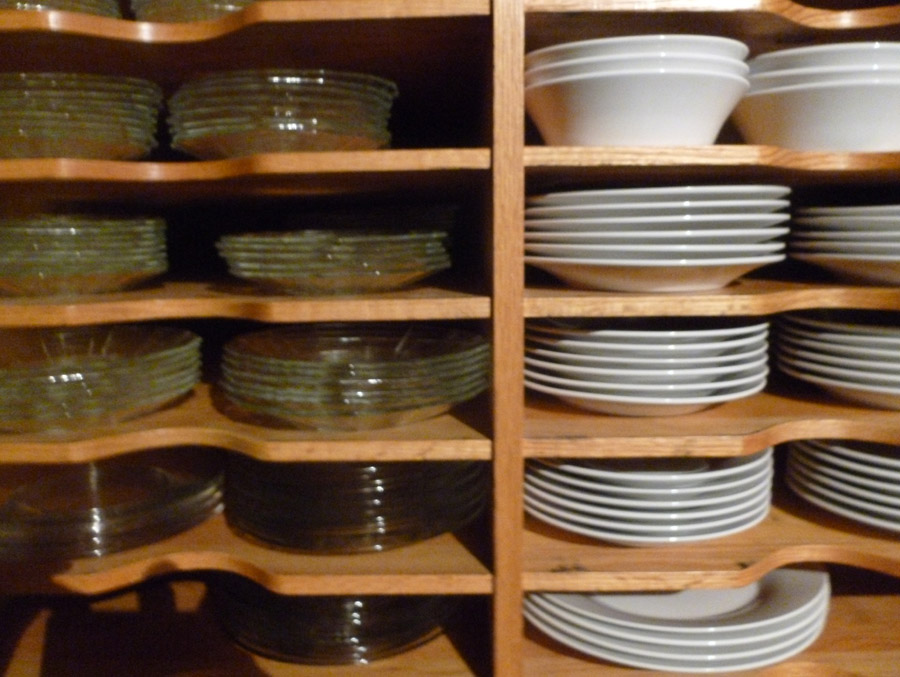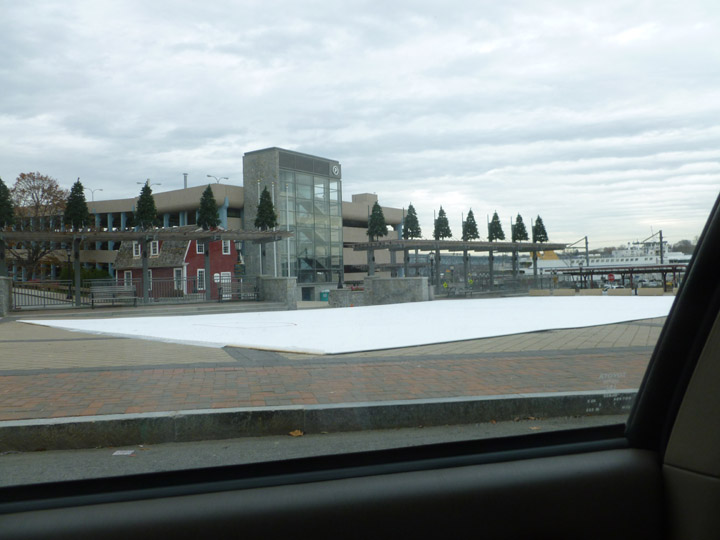 11.15.11 Am watching with fascination as a 'plastic' ice gets installed on the Parade this week--what soon will be a lively skating rink! The rink grand opening, and our Winter Celebration both take place on Saturday,  December 3.   Meanwhile, at the Custom House we now have plates, cutlery, and candles for dinners for up to 49 people!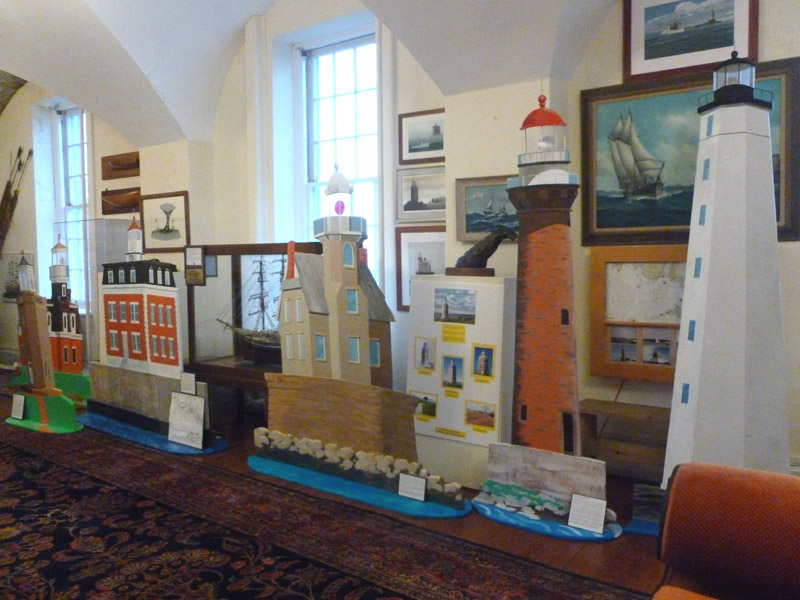 11.16.11 Thinking ahead to this year's Winter Celebration at the Custom House, set to take place on Saturday, December 3, we've asked atist Rob Groves to gather the fantastic lighthouse models he made for the summer's Sentinels on the Sound weekend, and which have been filling vacant store windows downtown ever since, and bring them onto the Custom House. Watch for their transformation...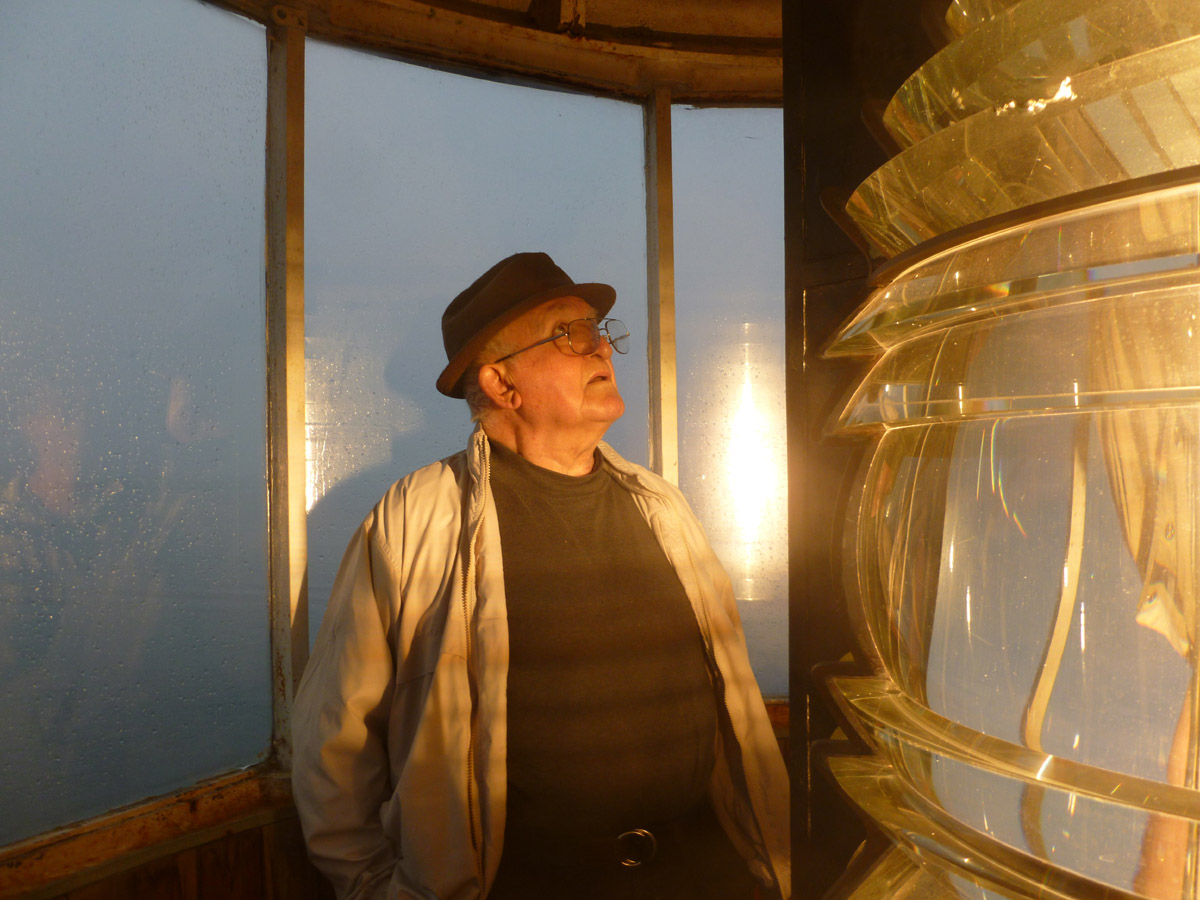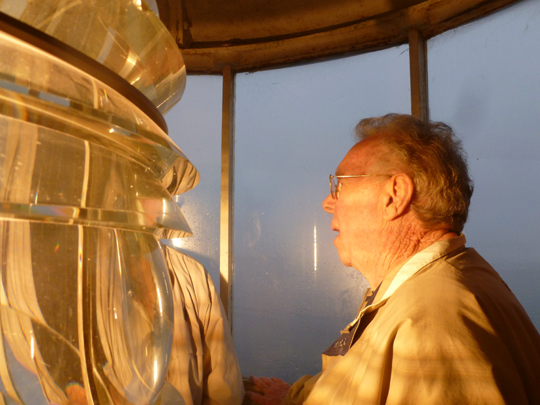 11.16.11 Above, Capt. Jim Fleishell and John Melia discuss maintenance issues at NL Harbor Light. The immediate problem has to do with several broken windows.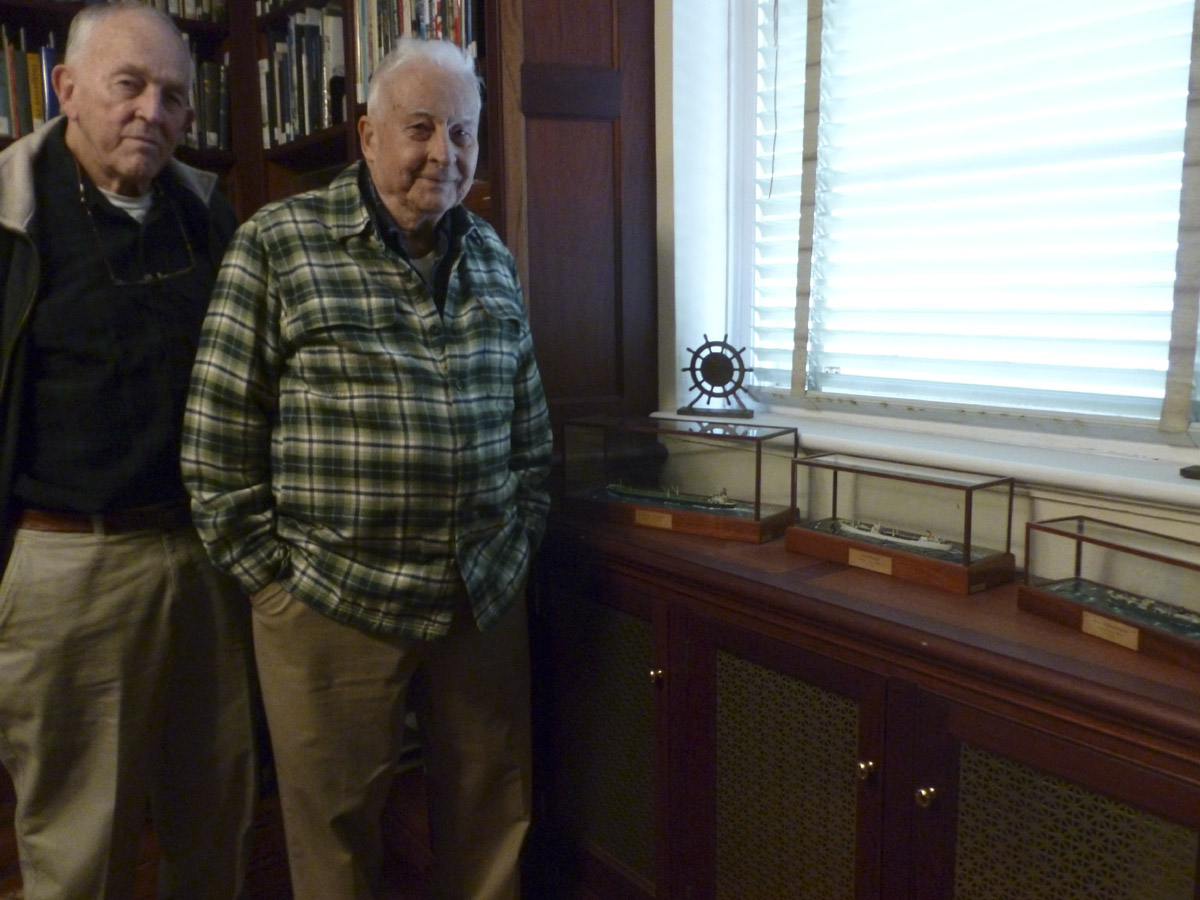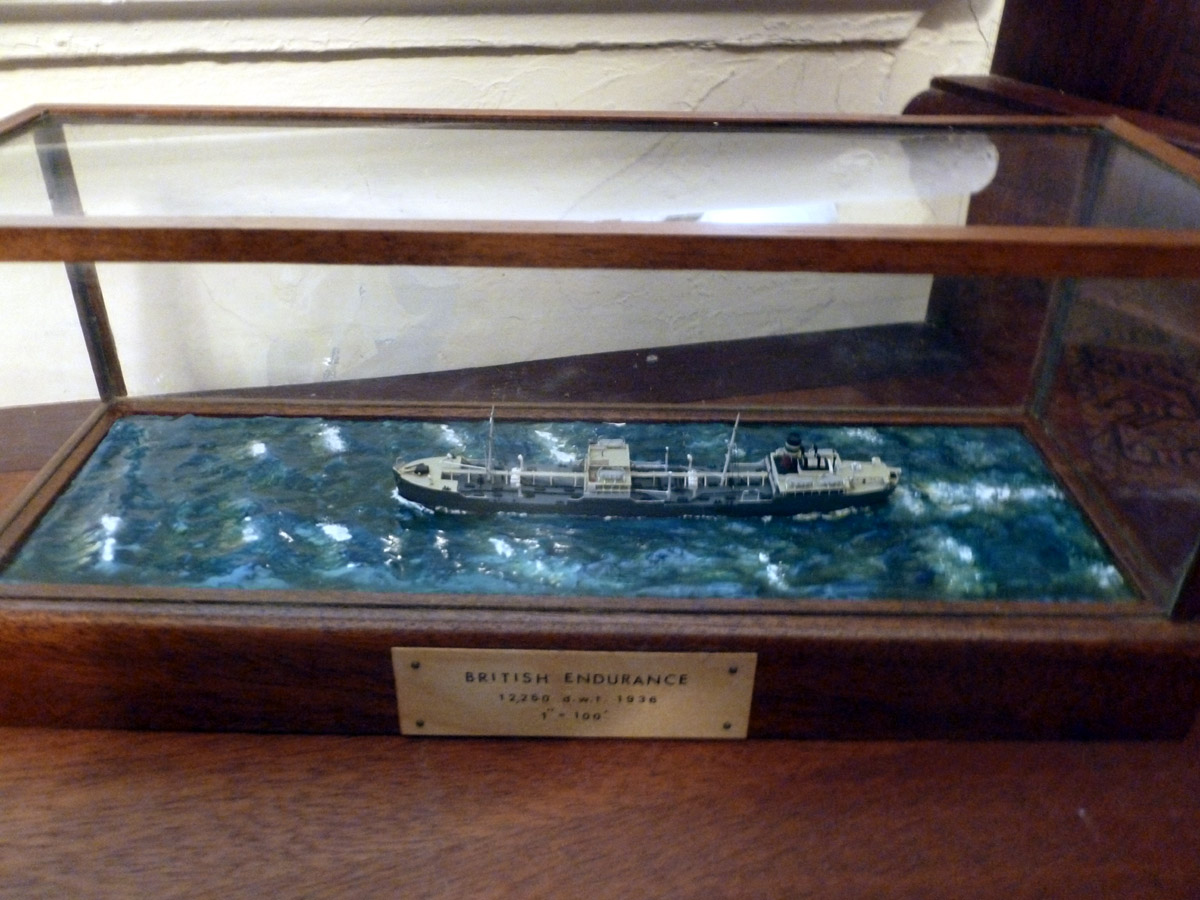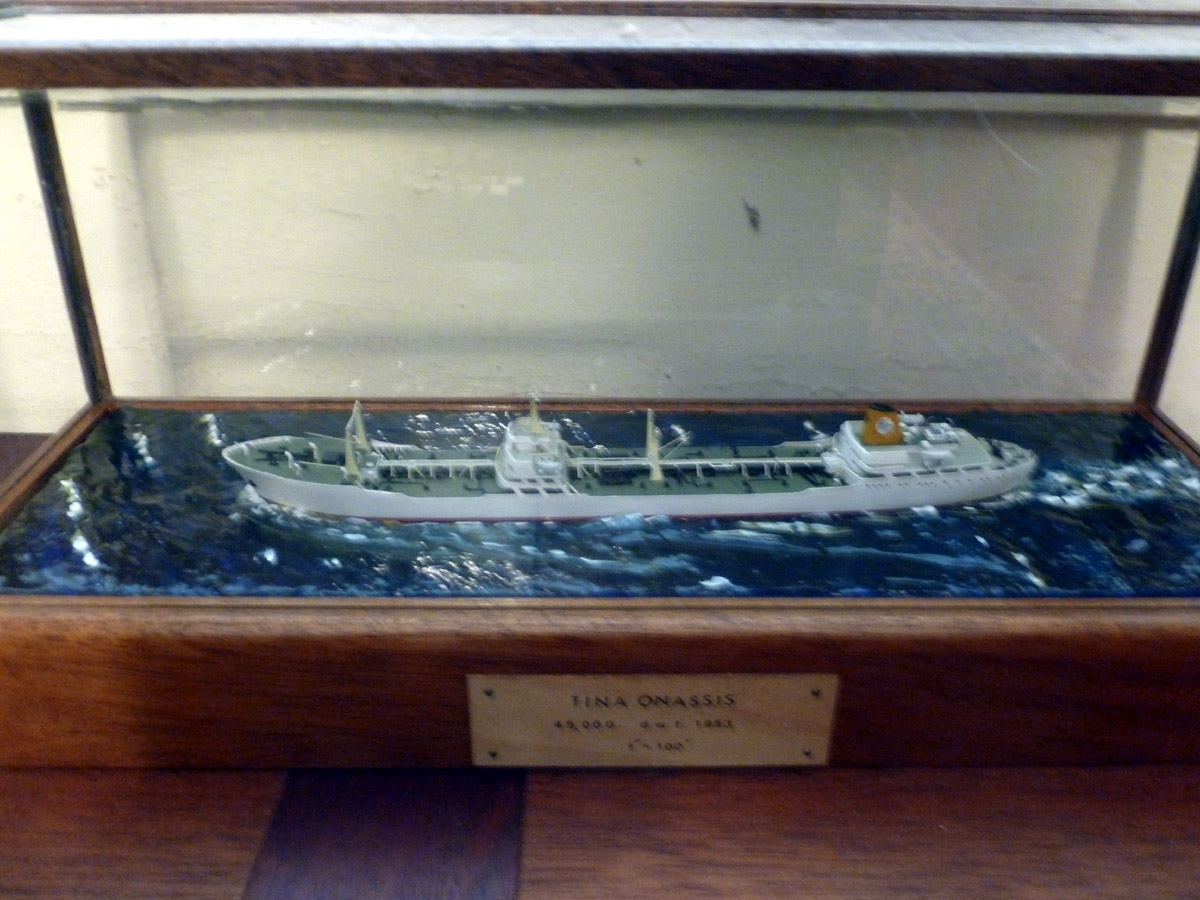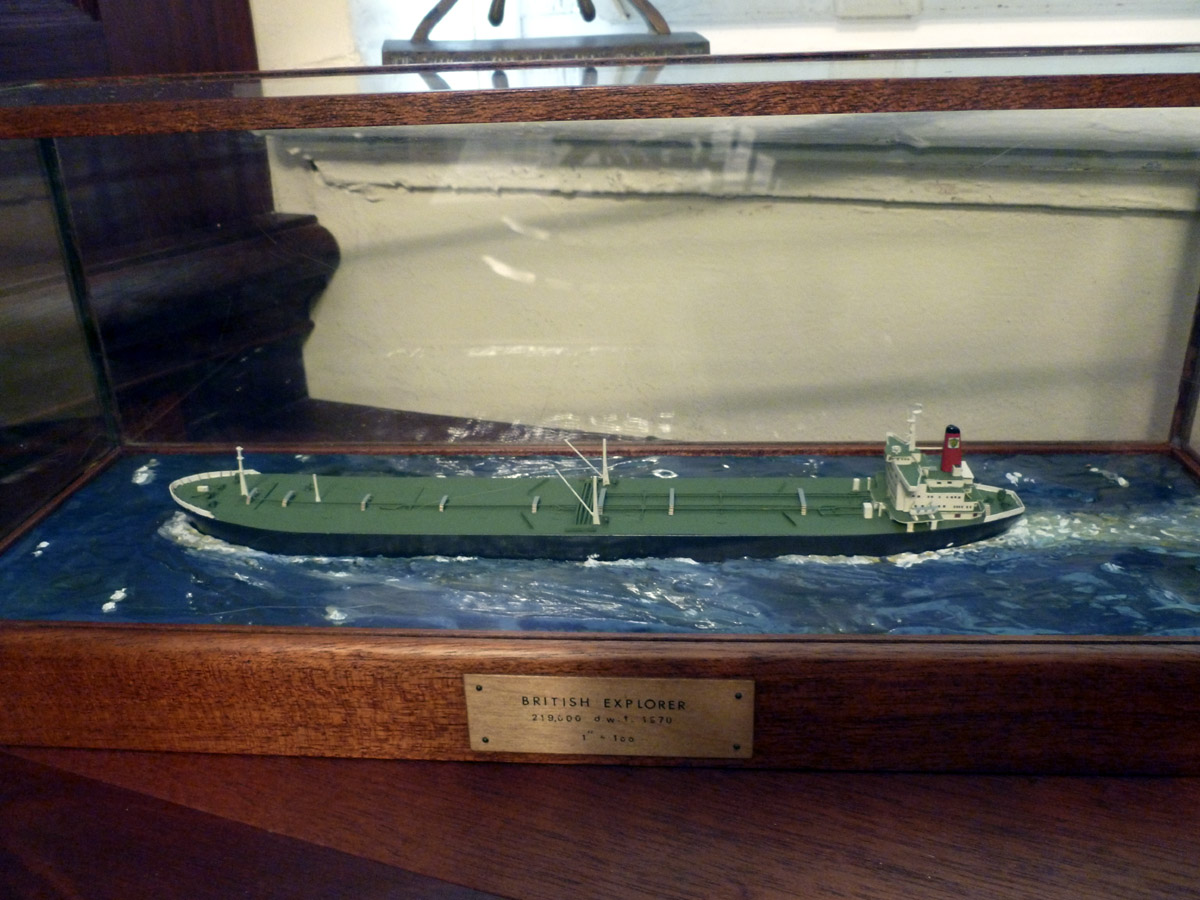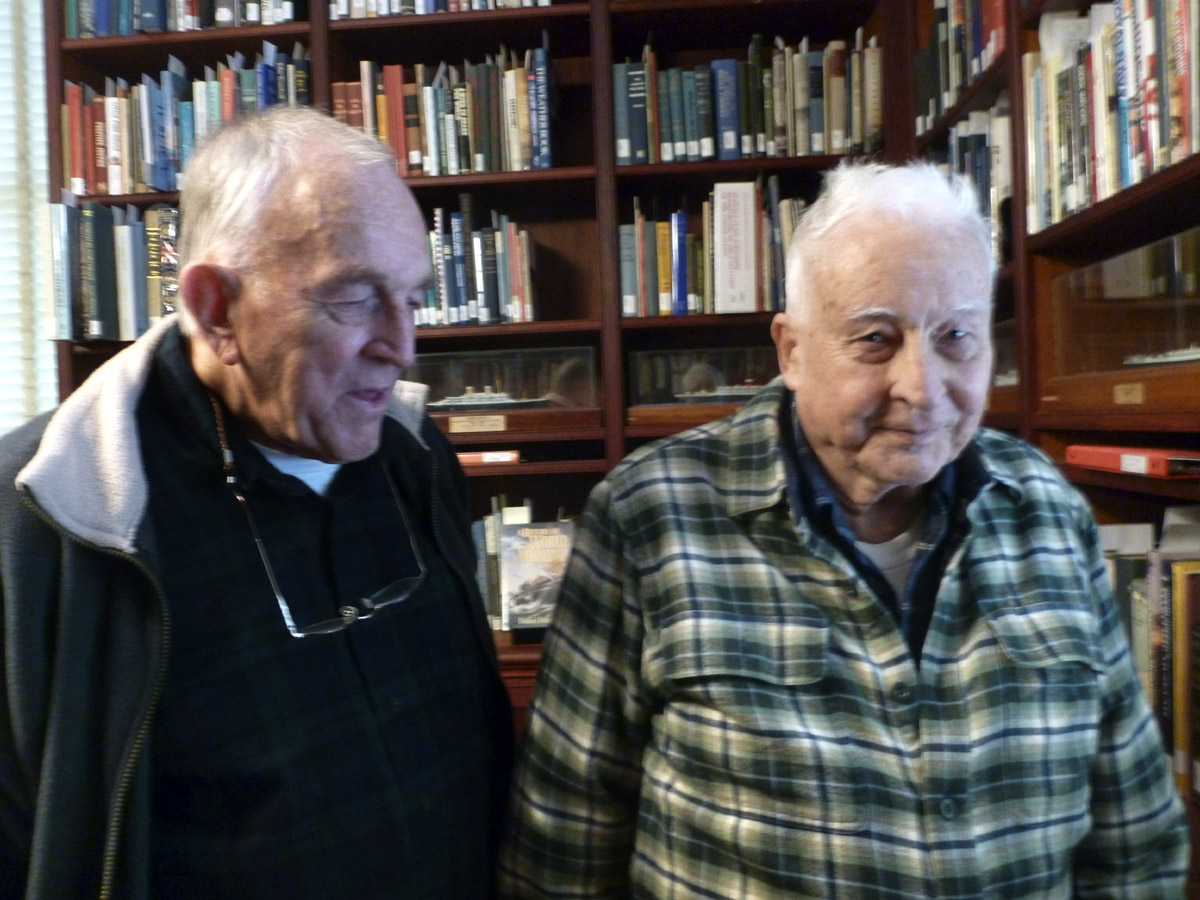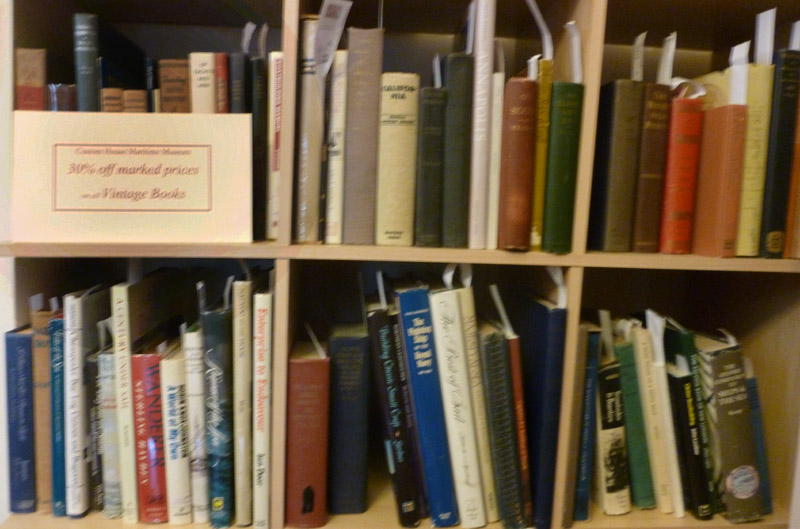 11.22.11 Today, honorary trustee Robert Stewart brought in an additional three more of his elegant ship miniatures to add to the collection in the Frank L. McGuire Library. This remarkable set of models, shown above, illustrates the growth in the size of oil tankers between the years 1936 and 1970.

Bob Stewart, above right, with friend Archie Chester, installed the models this afternoon. Thank you, Bob!

11.18.11 We are not only a museum, education and community center, we also have a museum shop, and right now our vintage maritime books, from the collection of Bill Apt, are on sale at 50% below the marked resale price.

If you haven't visited lately, we also have some charming holiday ornaments & ribbons, pop-up books of such maritime classics as Moby Dick and the Odyssey, hostess gifts, whale bottle openers, pins, postcards, books and toys.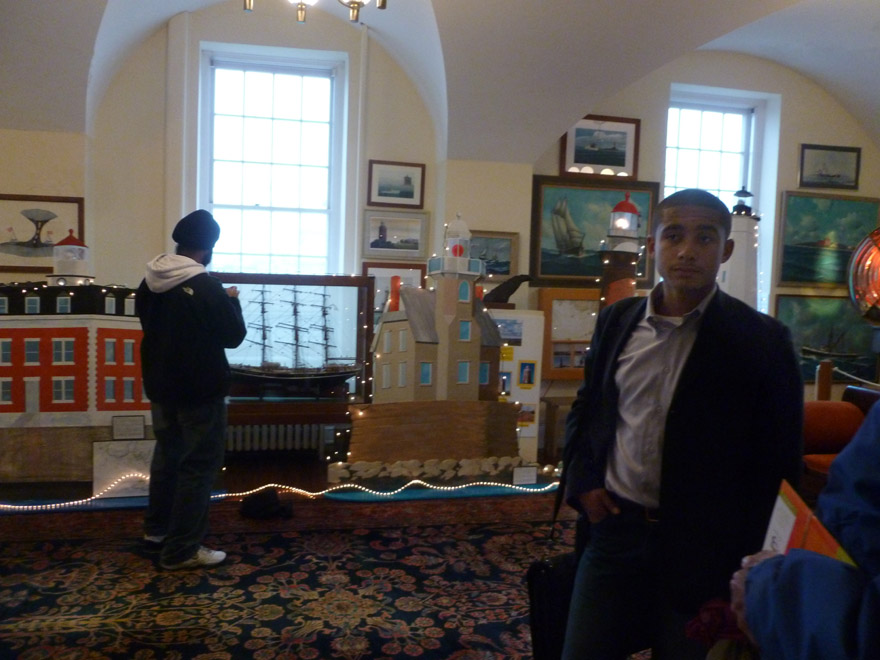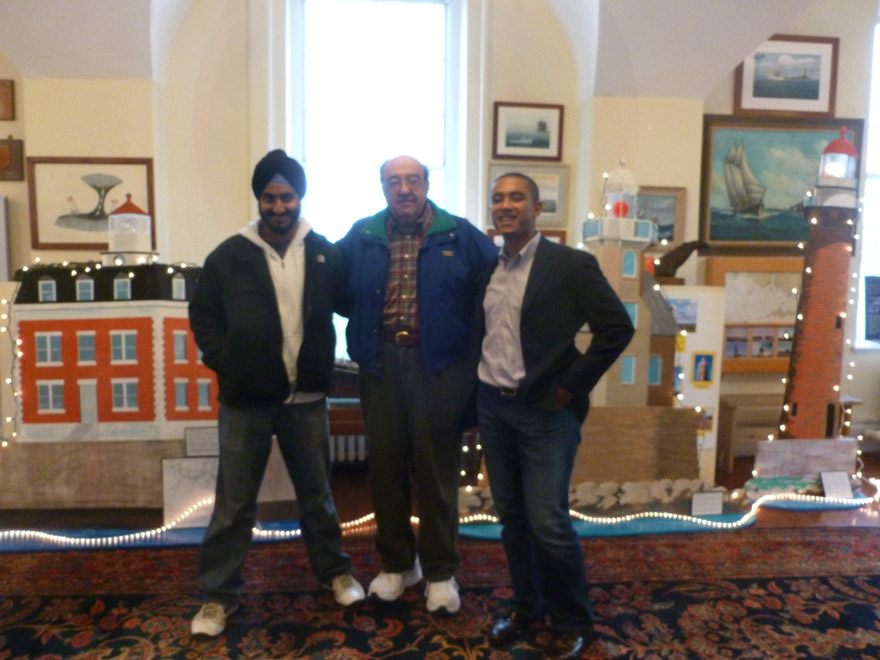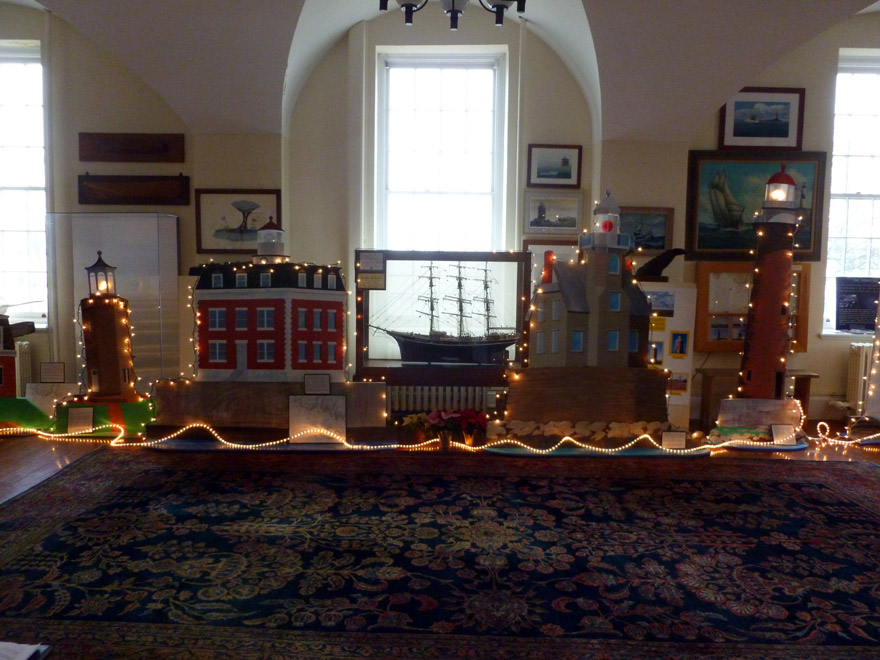 11.23.11 We're busy getting the Custom House ready for the holidays and, just like at home, everybody is stopping by to say hello. This morning it was our friend Andre with his friend from school. Then board president George Sprecace arrived, so we had to take a picture.

We hope everyone has a wonderful Thanksgiving. We have a lot to be thankful for at the Custom House: a new stove, an unexpected donation from Carole Scott, dedicated volunteers. But, most of all, we appreciate YOU, you're awesome! Thank you for bring there.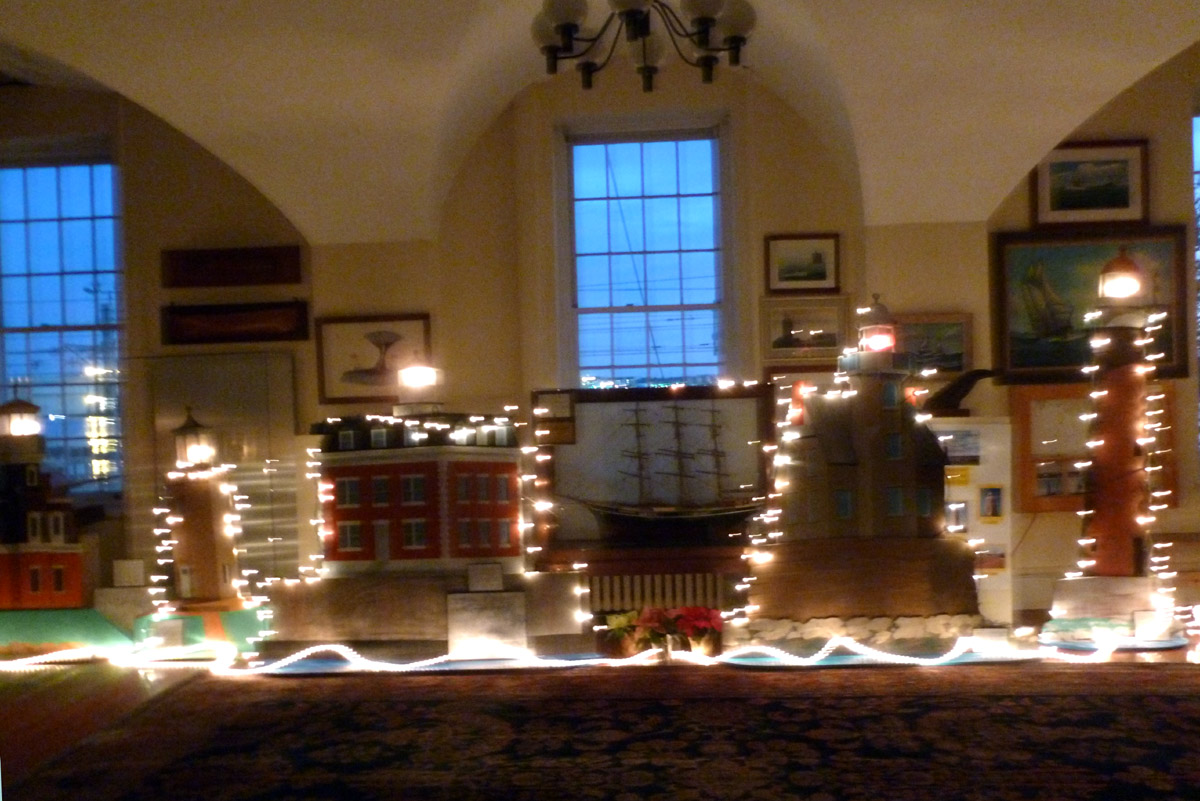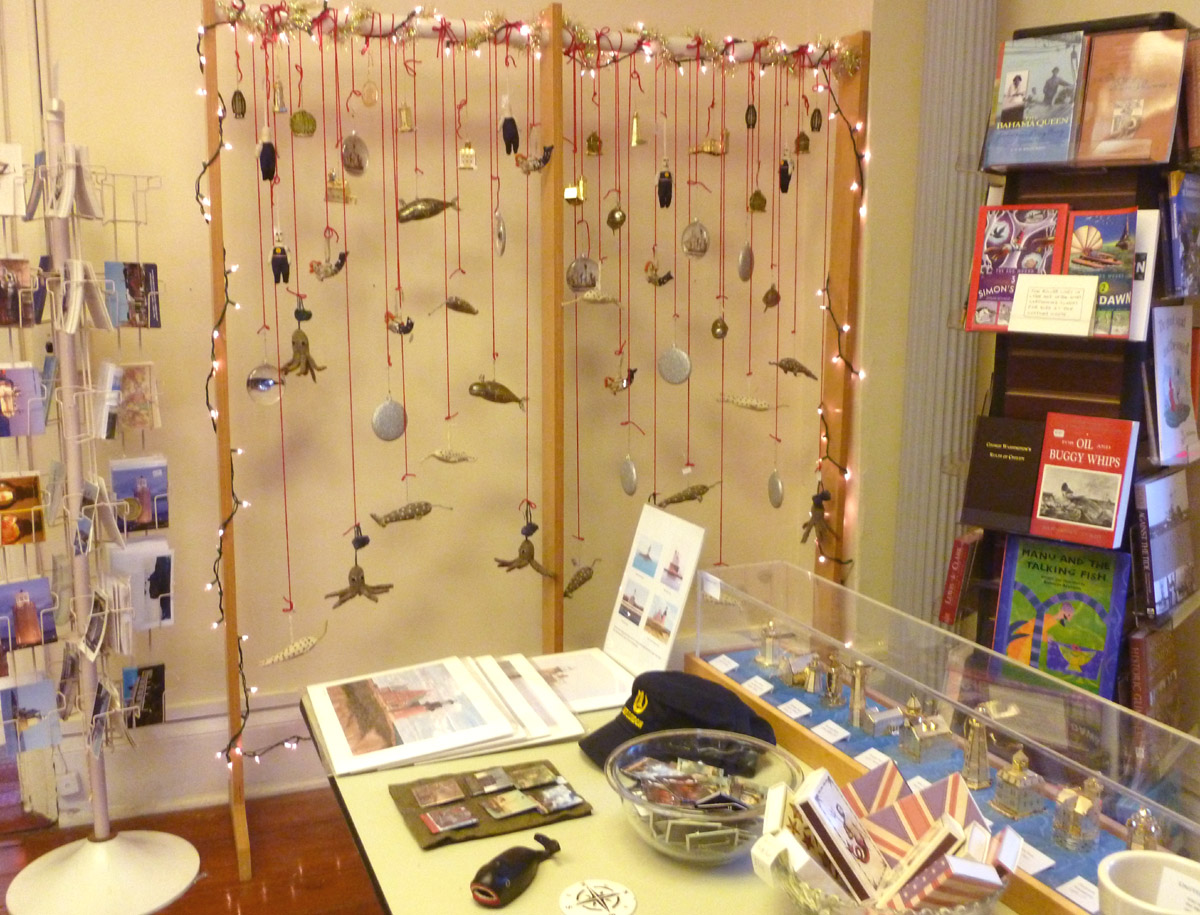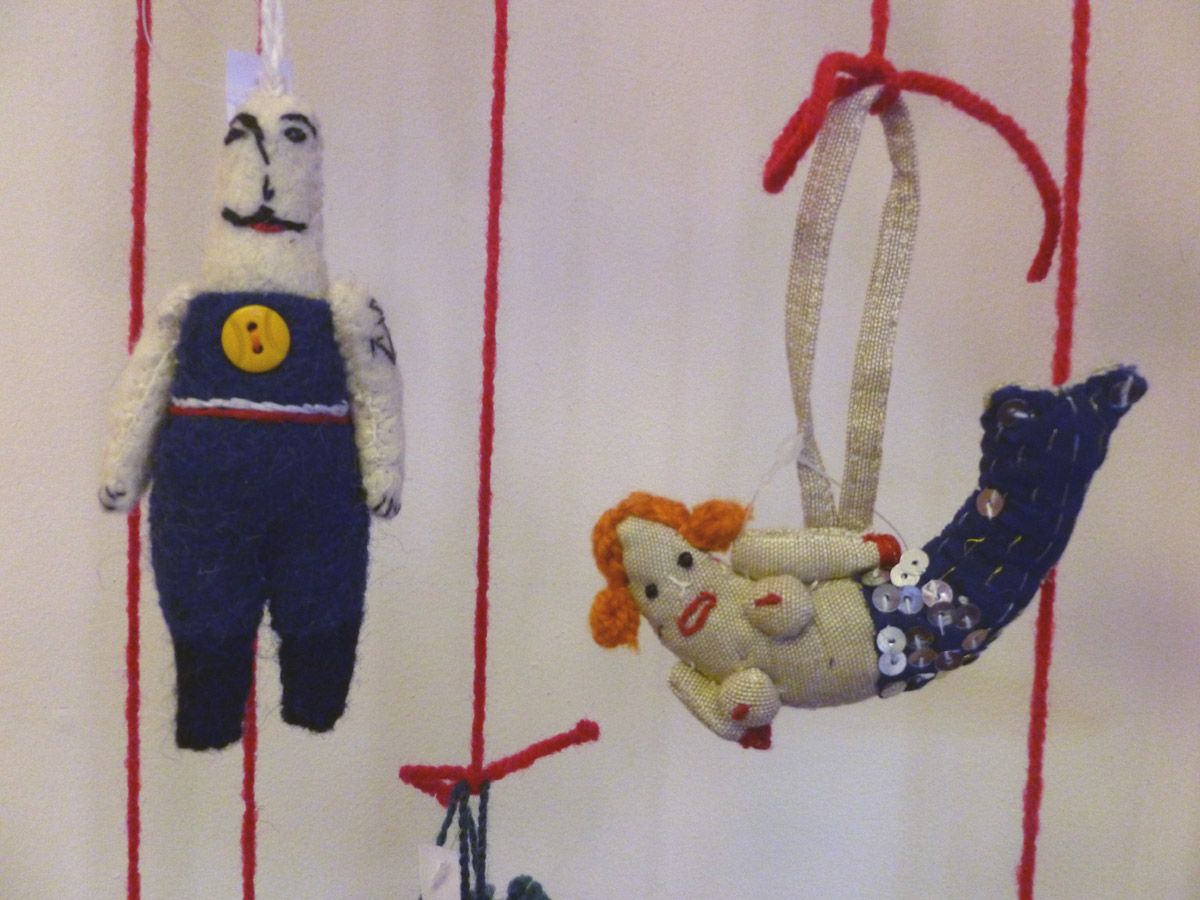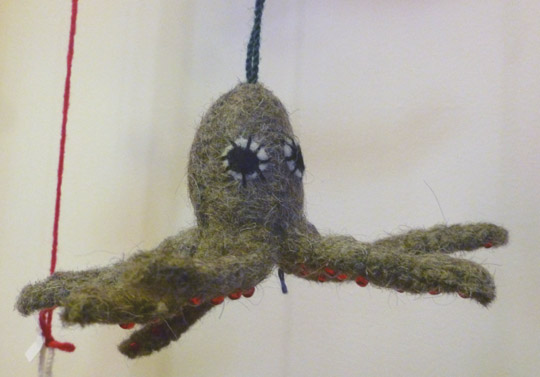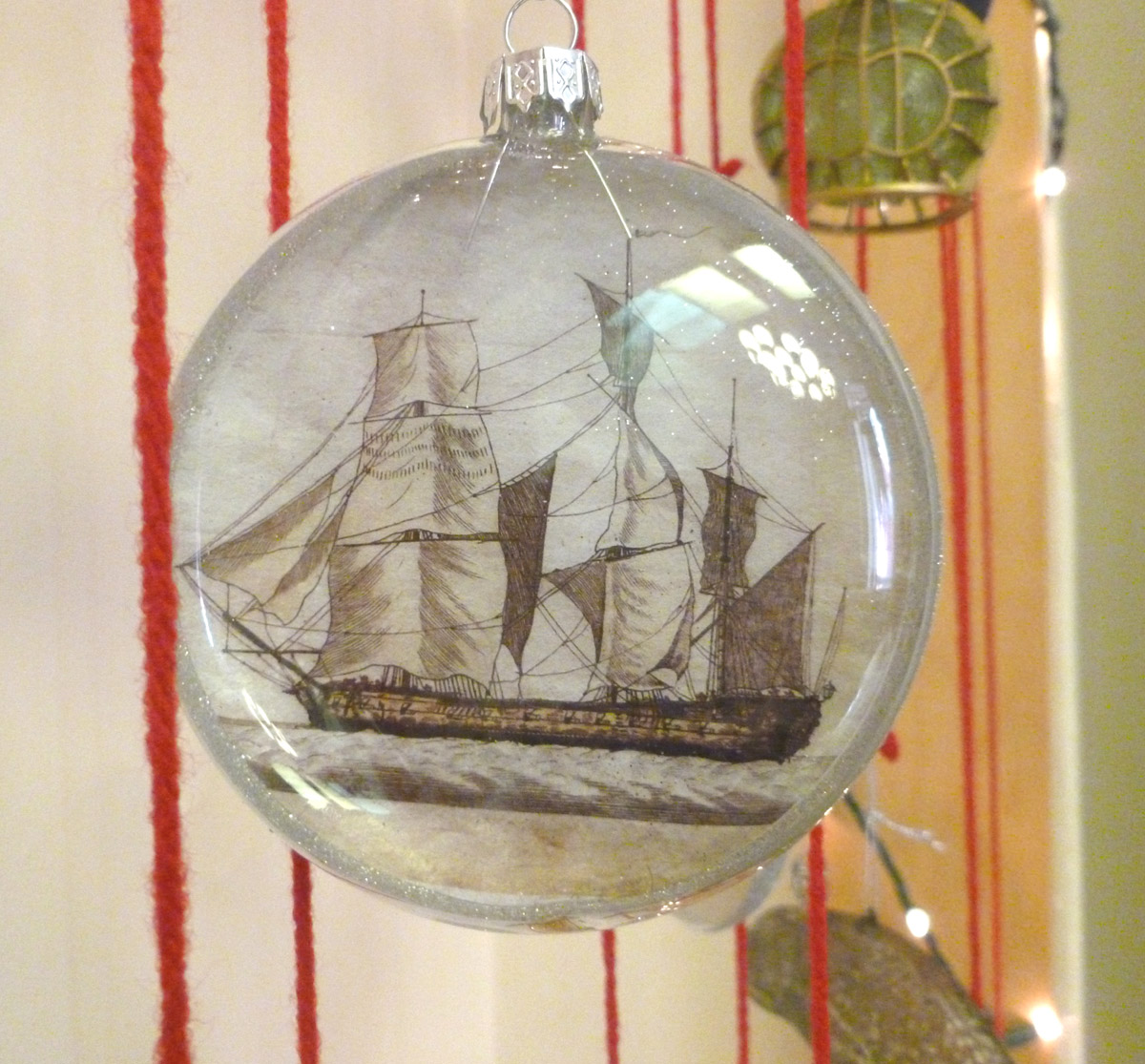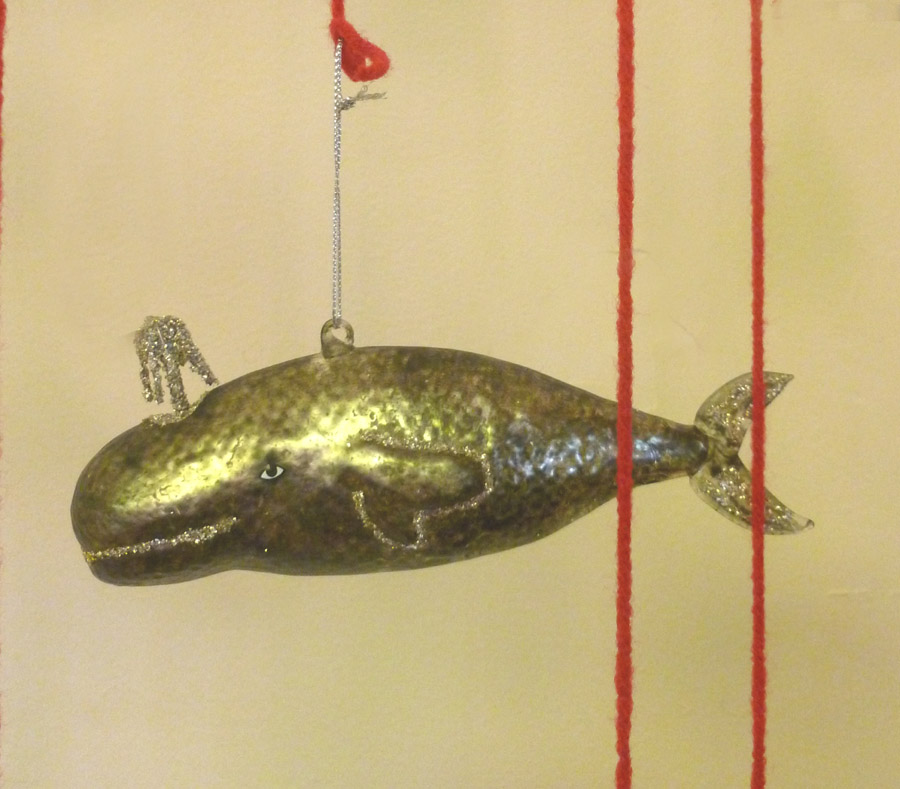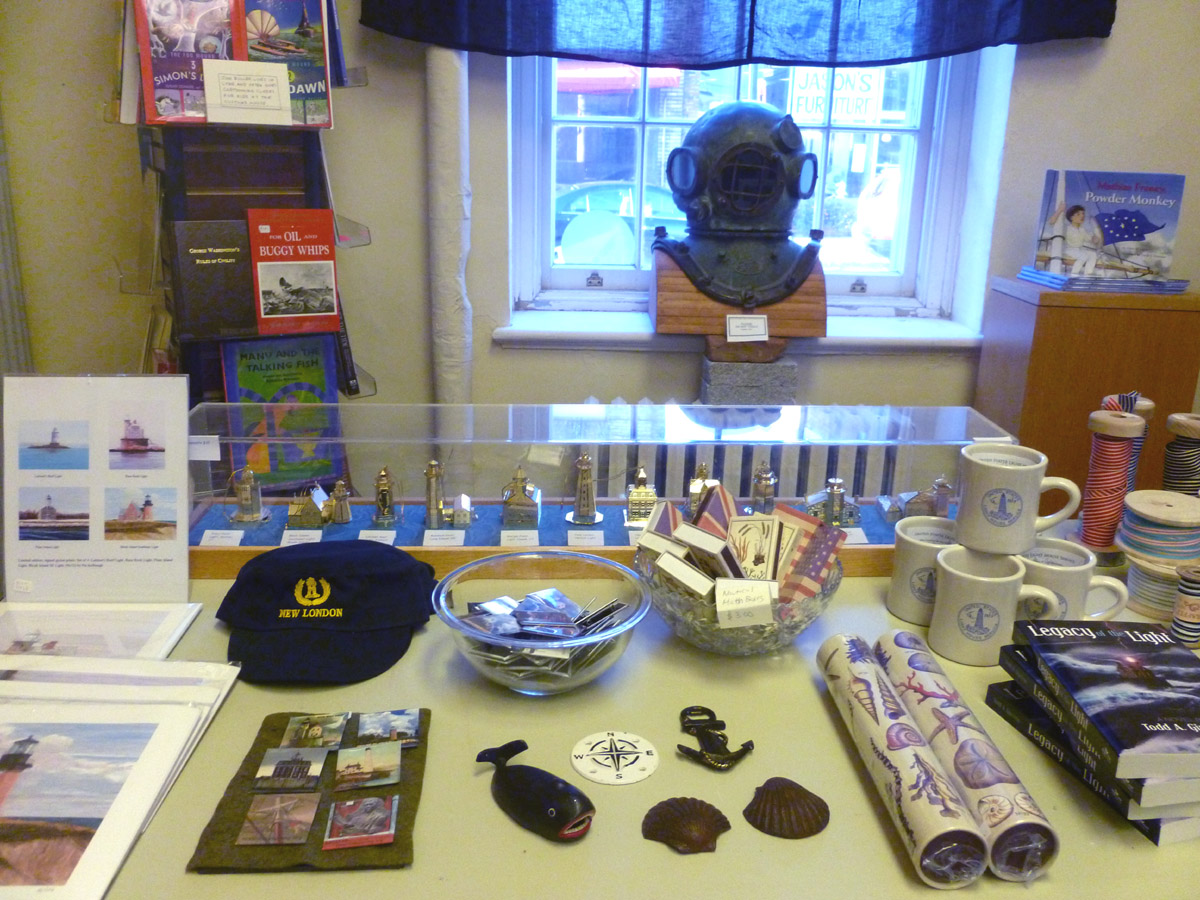 11.29.11 Rob Pittaway built the rack today (below) that allowed us to hang up our new holiday ornaments & generally spruce up the museum shop. Favorites are the sailor & the mermaid (near left)!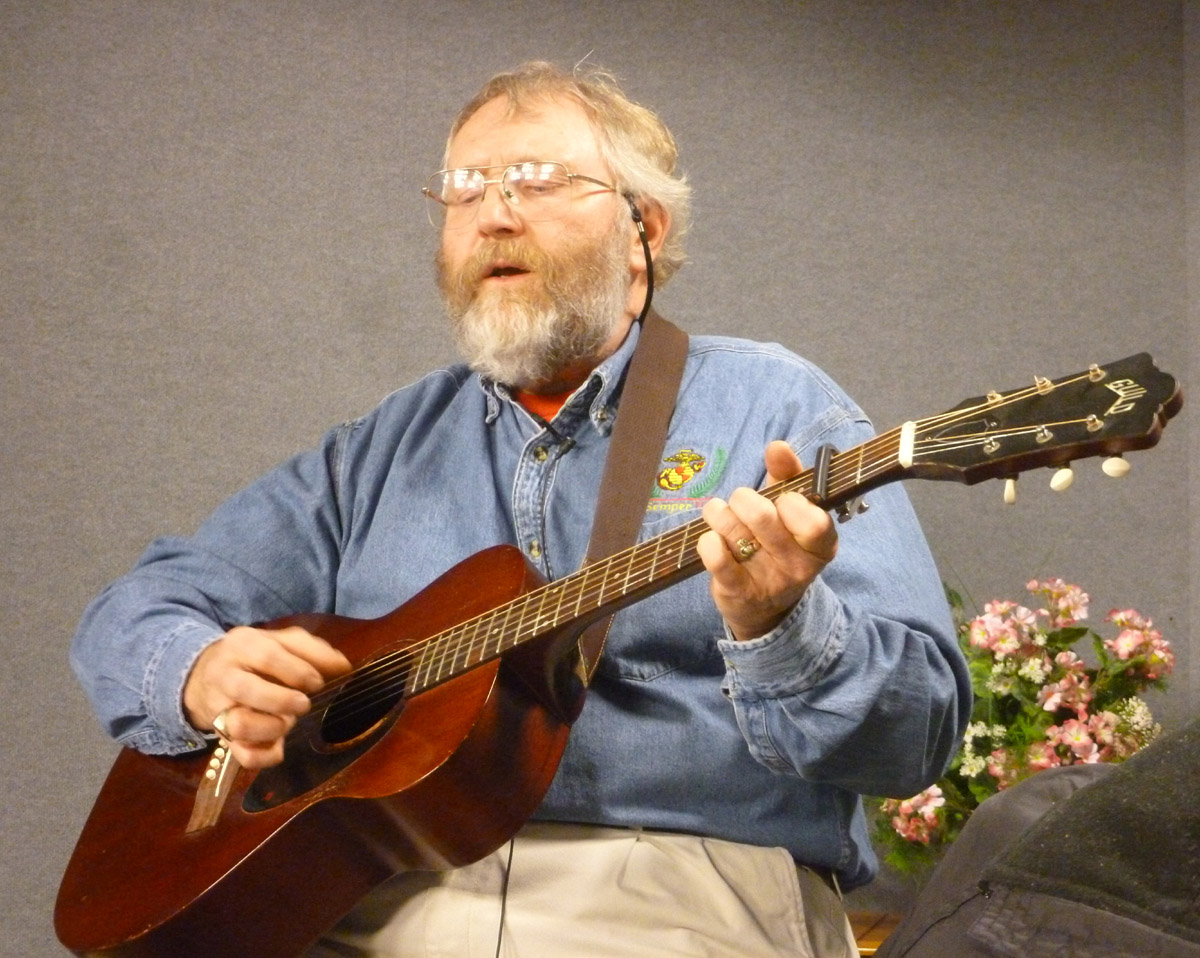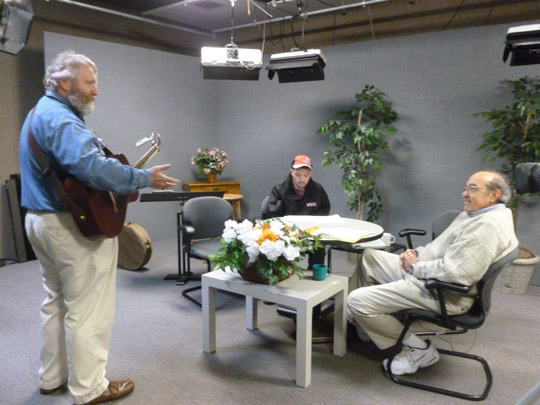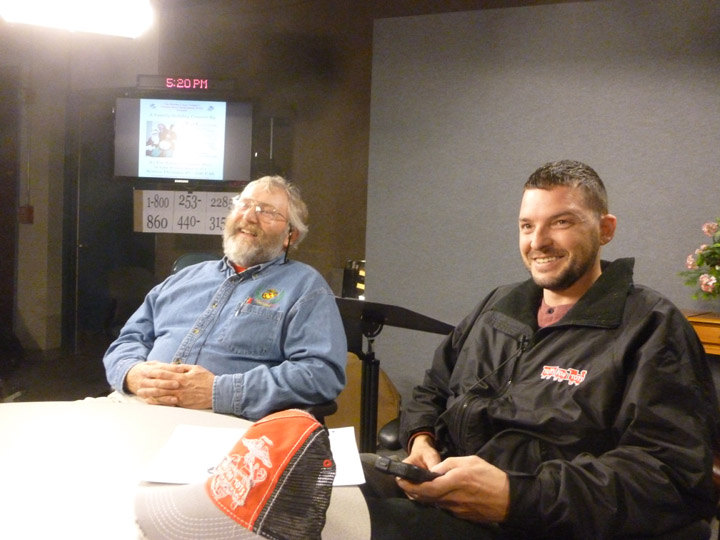 11.30.11 The end of November -- and the holidays are in sight! Today's guests on Maritime Matters (George Sprecace's weekly program on Metrocast TV) were Tom Callinan our featured performer at this Saturday's Winter Celebration, and (local) Marine Corps League Detachment #1334 Commandant Justin Eldridge. Justin and Tom talked about Toys For Tots, a Marine initiative, and the local drive. Tom will give a concert in Niantic on Sunday to benefit the group.