Please be patient, it can take some

time to load the photos.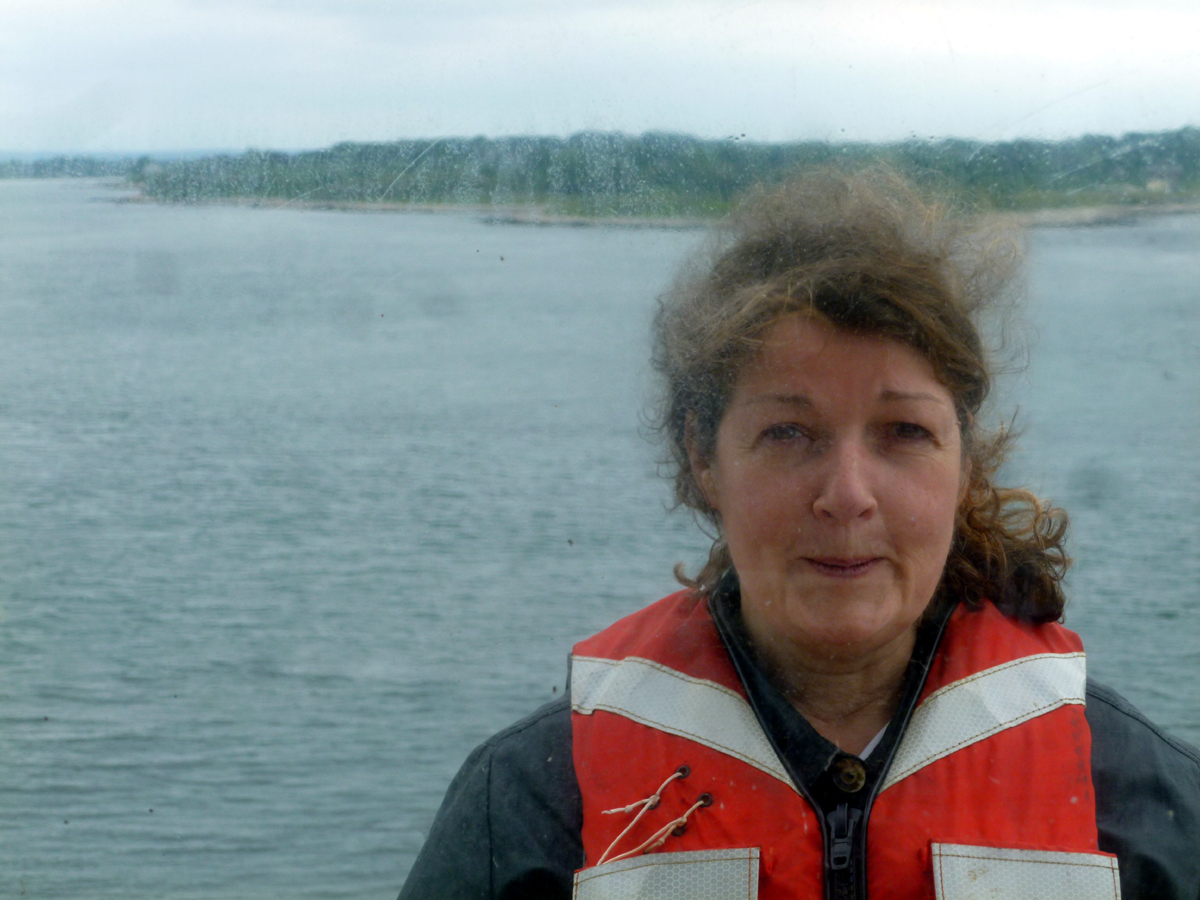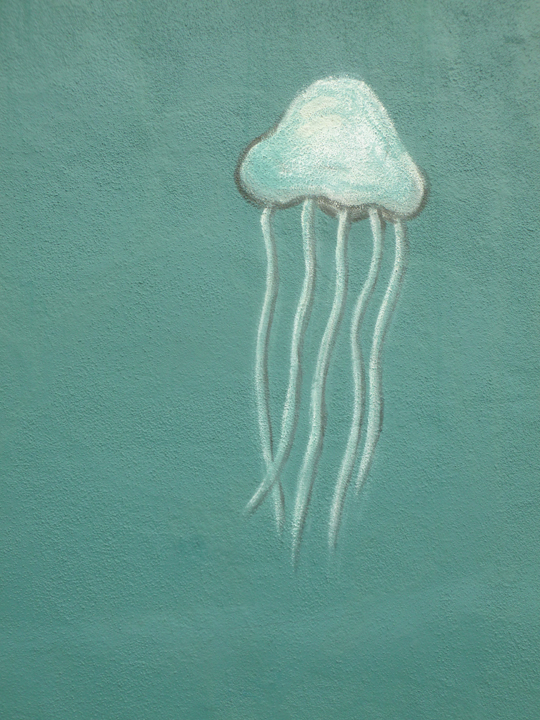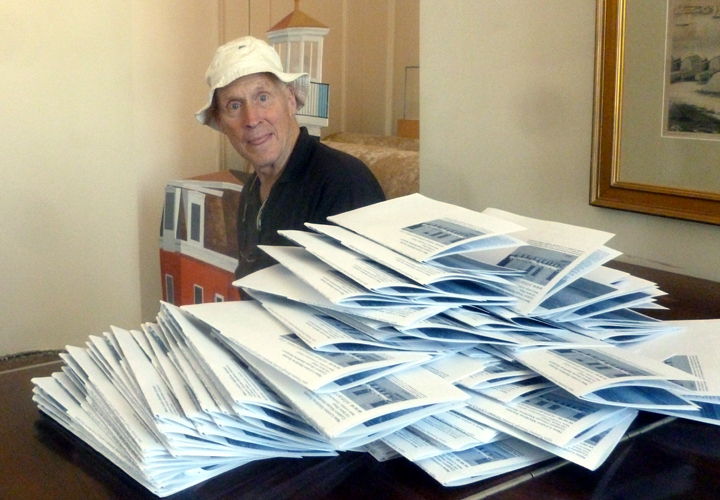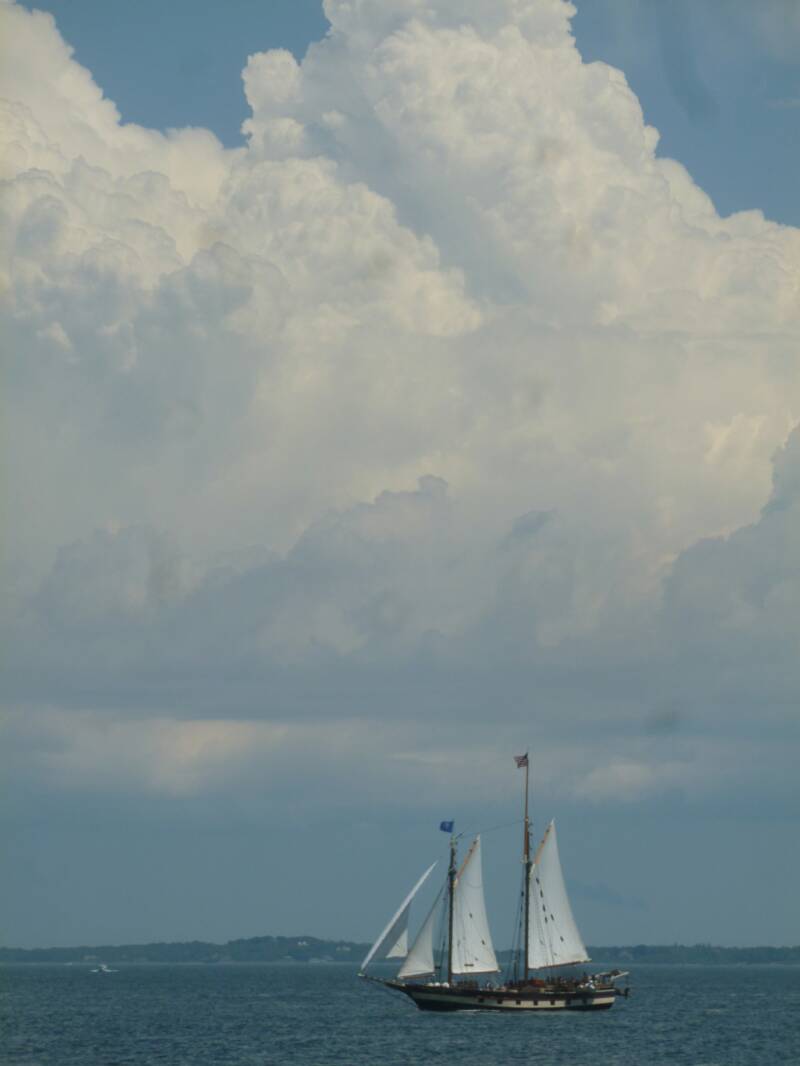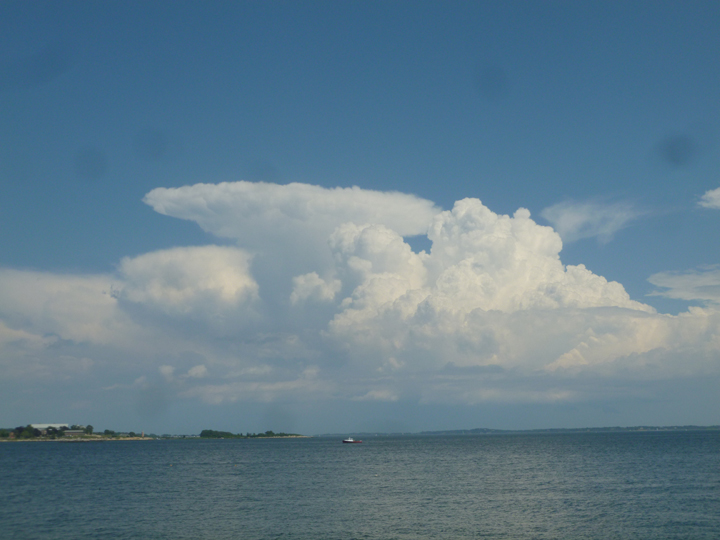 Click
here
to see what happened last month.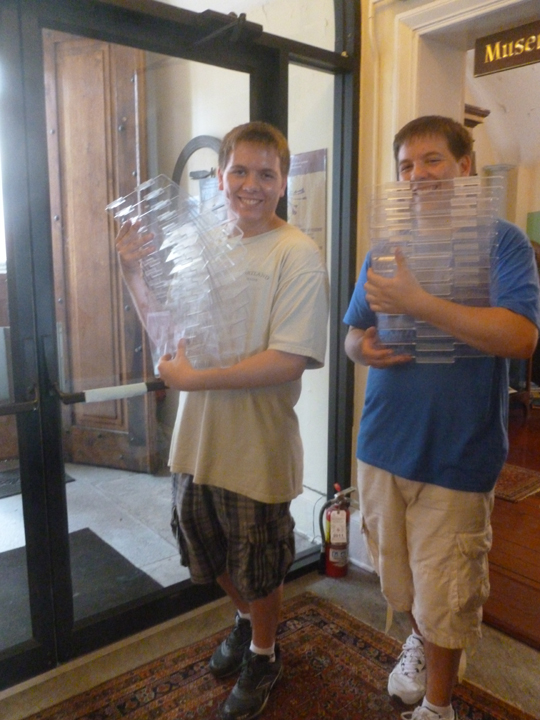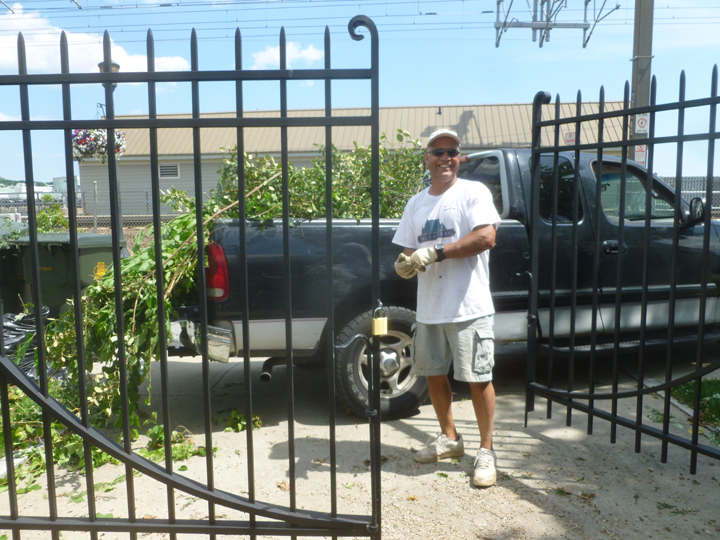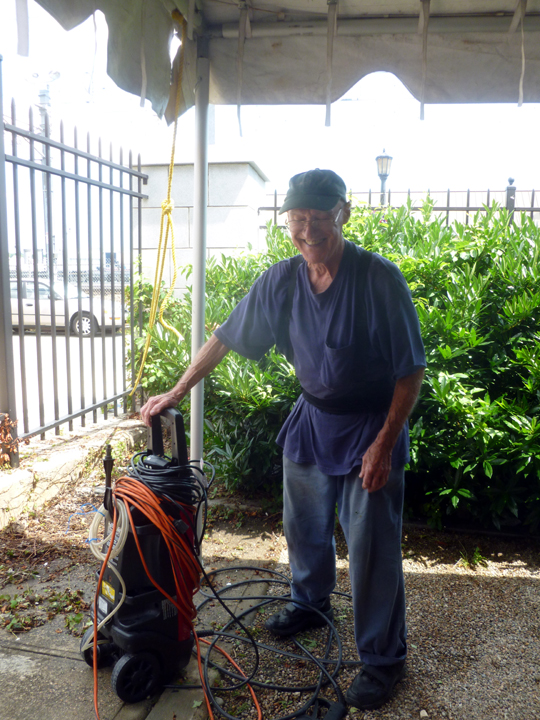 7.3.12 Getting ready for SailFest / OpSail 2012! Eugene Norton power-washed the tent (above).

Ryan & Ronald helped reorganize.

Preparations are underway...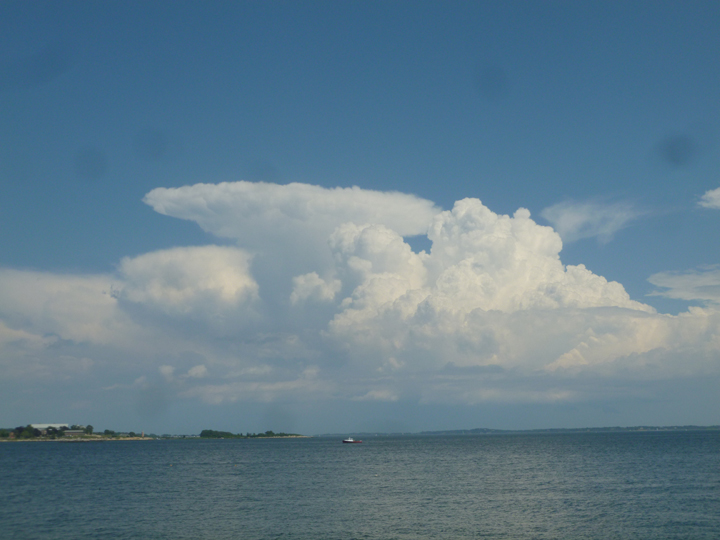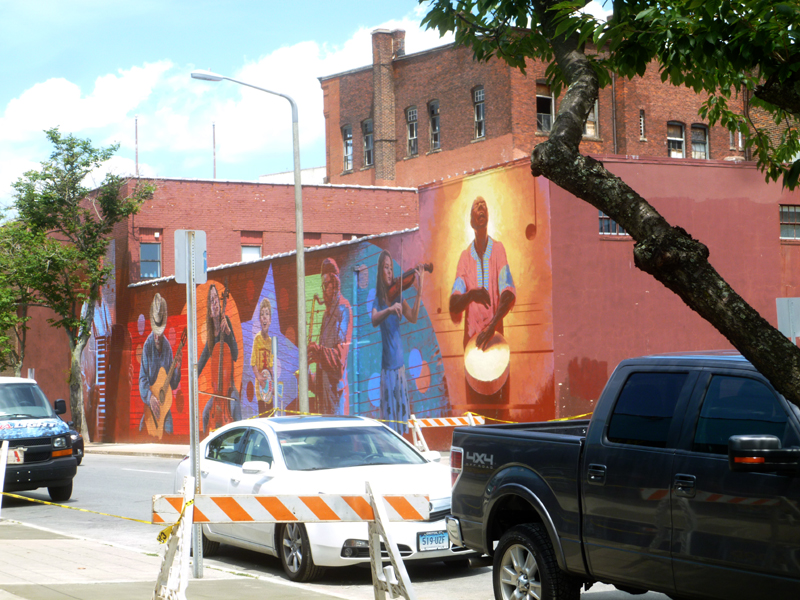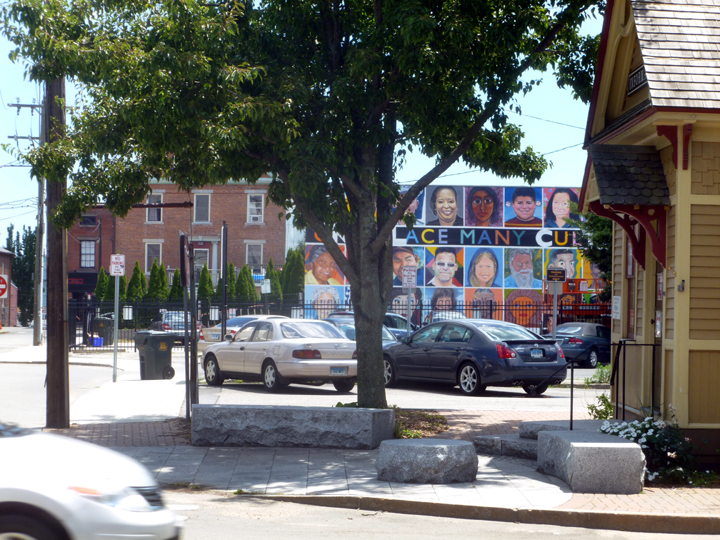 7.3.12 The city is looking great, with three new murals nearing completion on Eugene O'Neill. The ribbon cutting for the works is this Saturday, a part of OpFest, that iss OpSail - SailFest.

In New London, we all are working towards the weekend, and, in the case of this museum, towards Thursday night, when we celebrate two exhibitions and a new pop-up gallery. The gallery and two if the exhibitions have yet to be completed.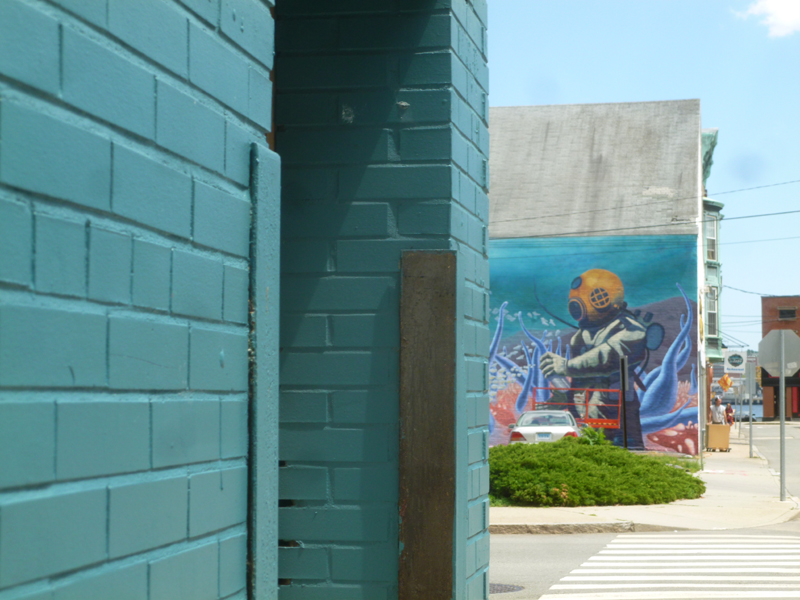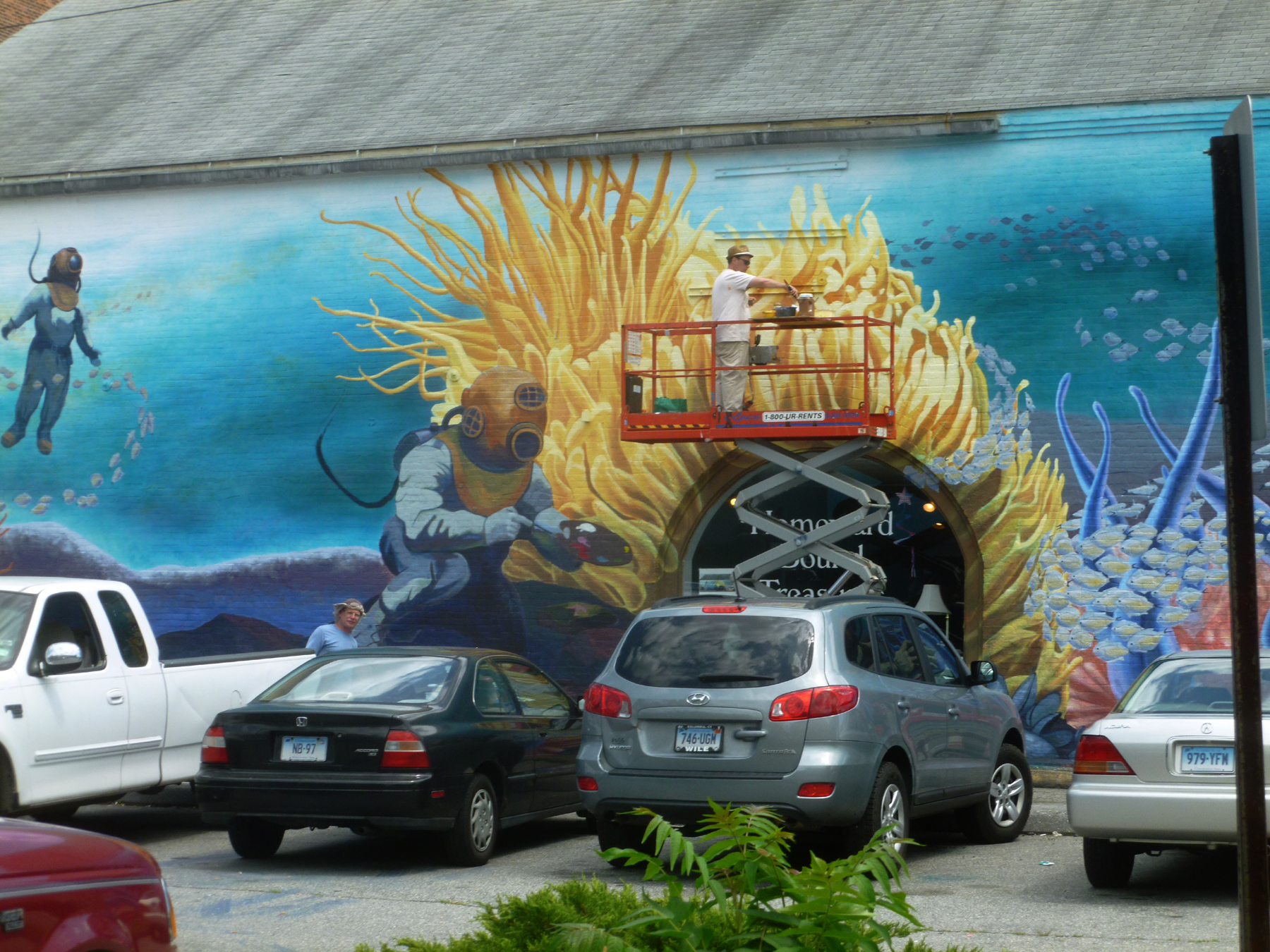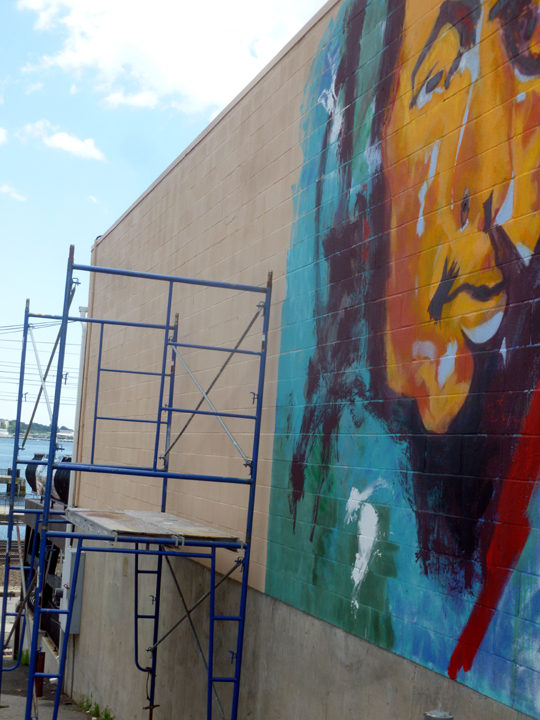 7.3.12 And in an alley between Bank & Water Streets, another mural takes shape (above)...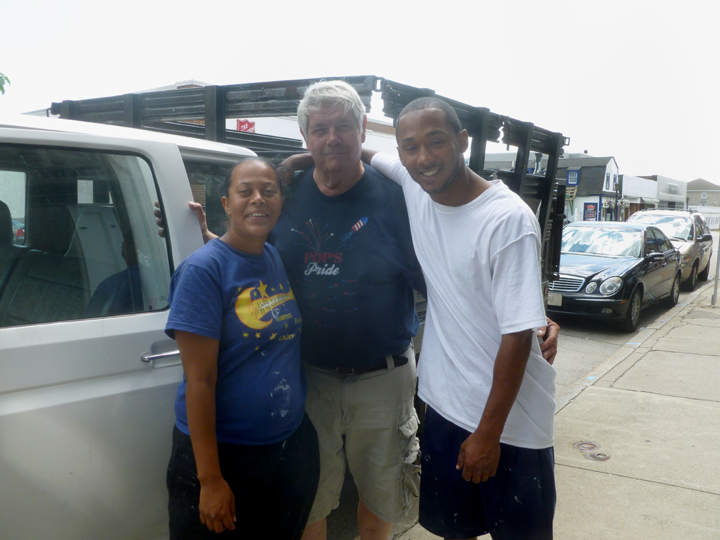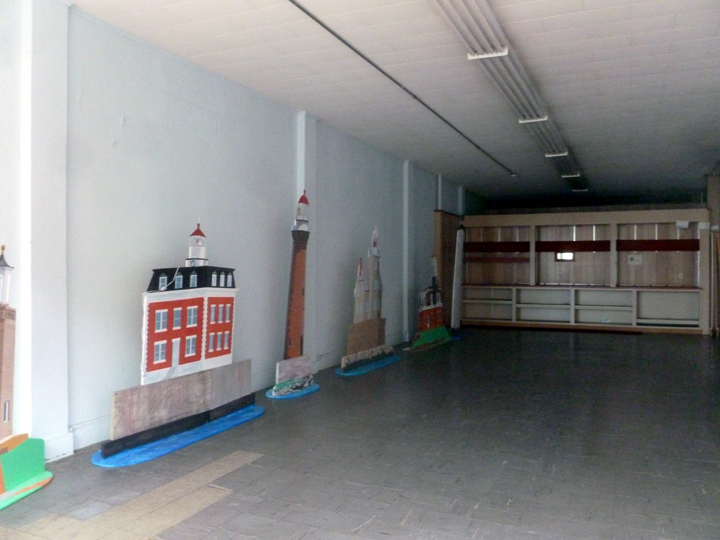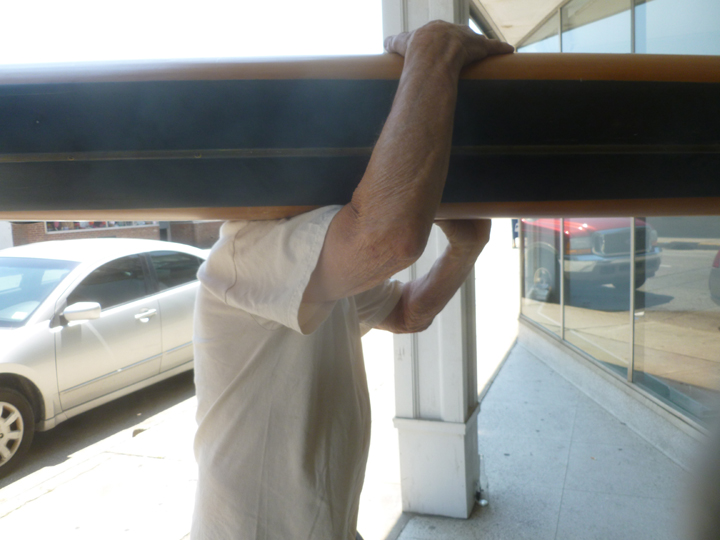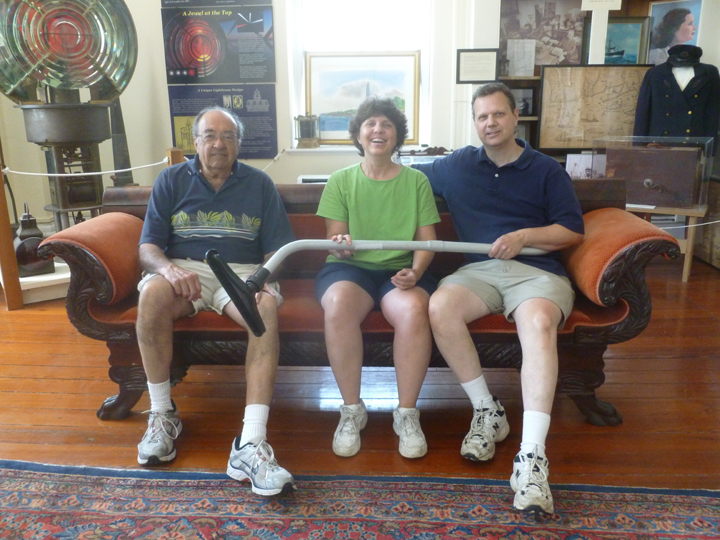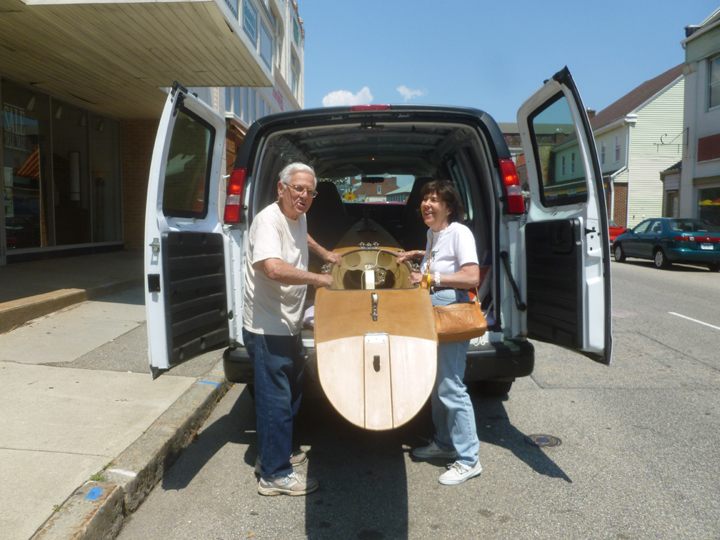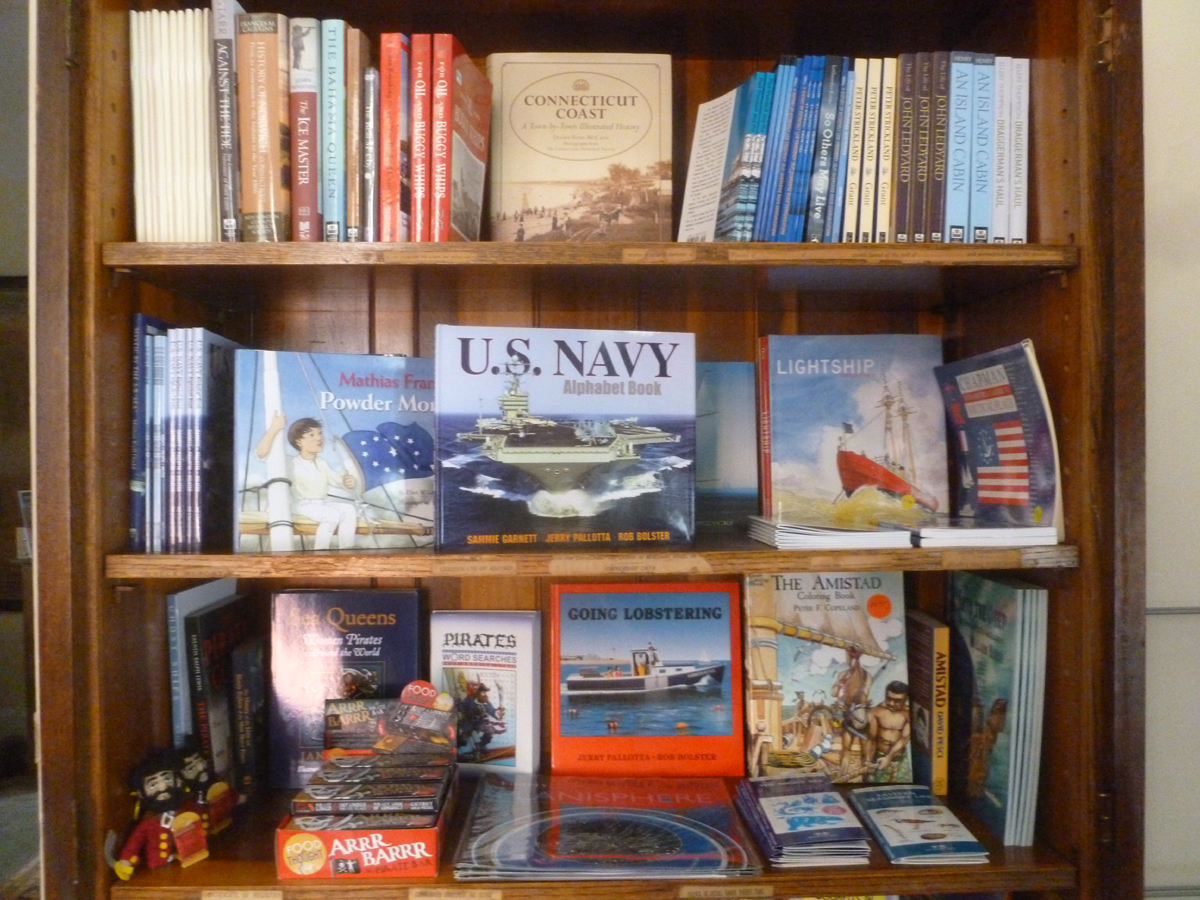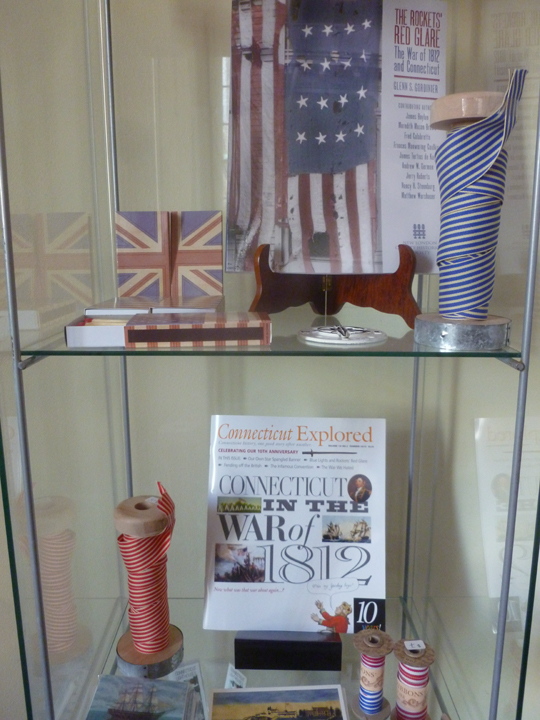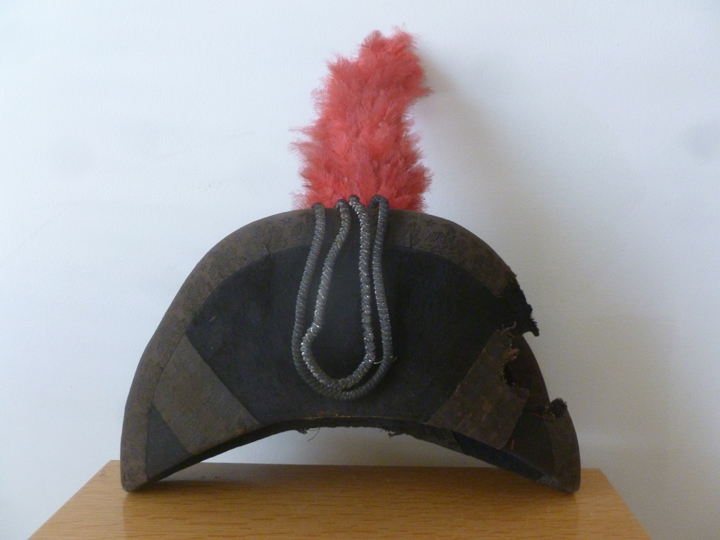 7.4.12 Above, War of 1812 in the shop  George Sprecace was in to meet with Sea Breeze Cleaners, who are getting the museum ship-shape for tomorrow's openings and Op-Fest 2012 on the weekend.

We started working on the new gallery across the street. First the lighthouses went over. Then the crew from Firehouse Square brough back borrowed wall panels, next the boat (display) arrived! David and Arnette McCollough of Old Lyme brought back David's wonderful trimaran, the one that inspired the boat in Jon Buller's graphic novel (you will remember...).

And we finished our display in Union Station!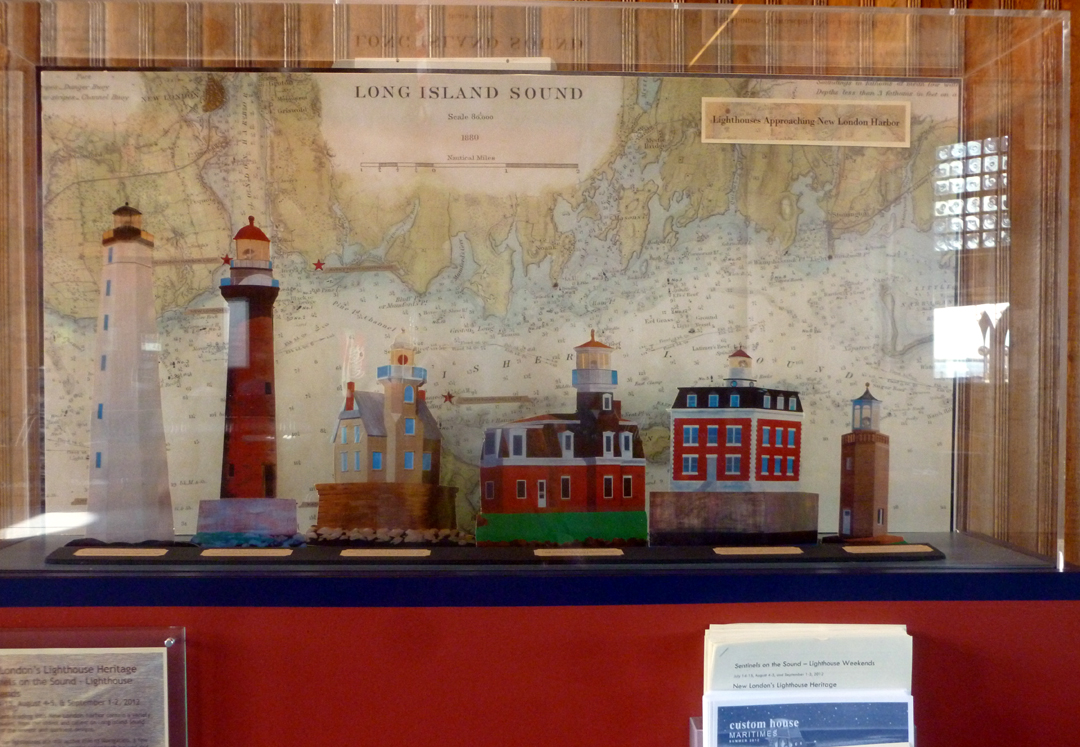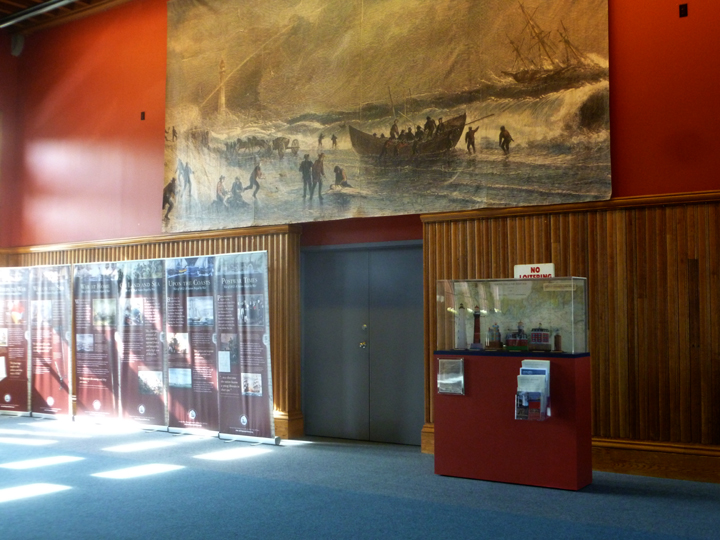 7.4.12 Happy 4th -- but that doesn't mean we weren't working. The shop was given an overhaul, we brought in Siro Toffolon's American officer's chapeau from the early 19th century -- possibly the War of 1812.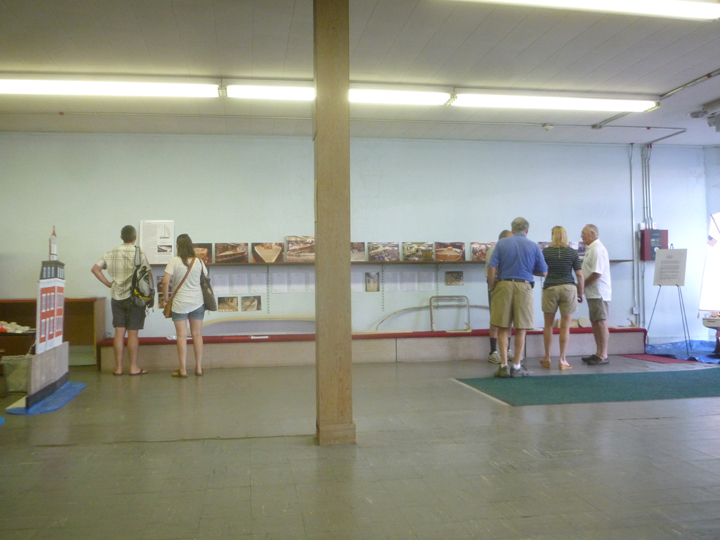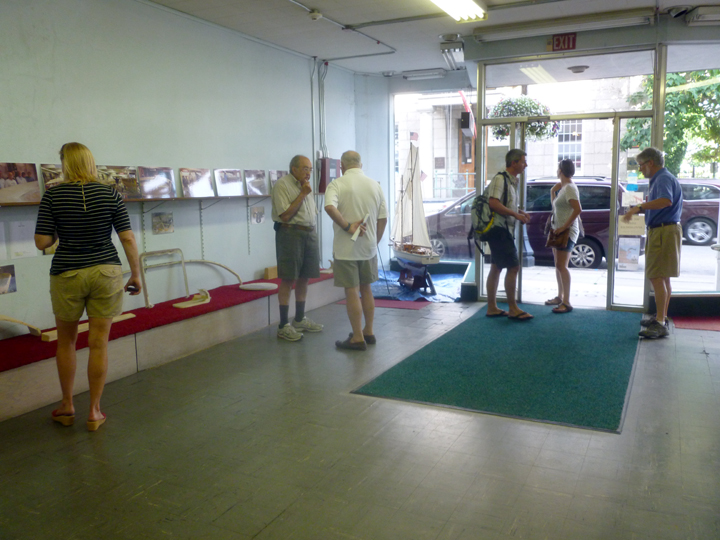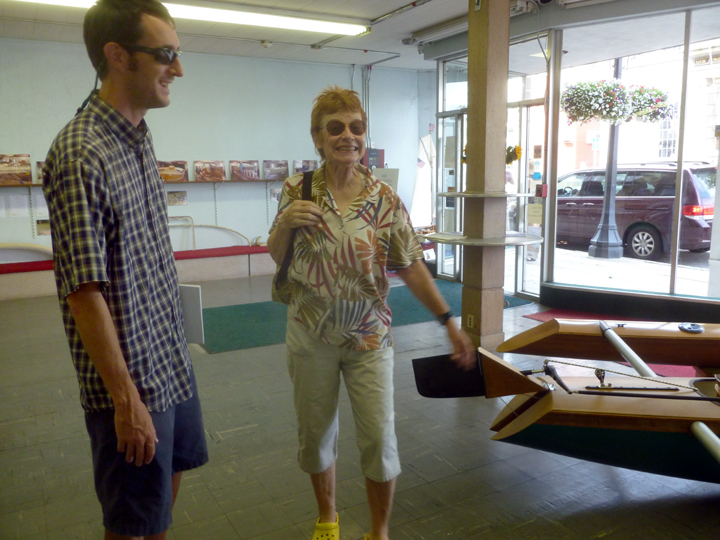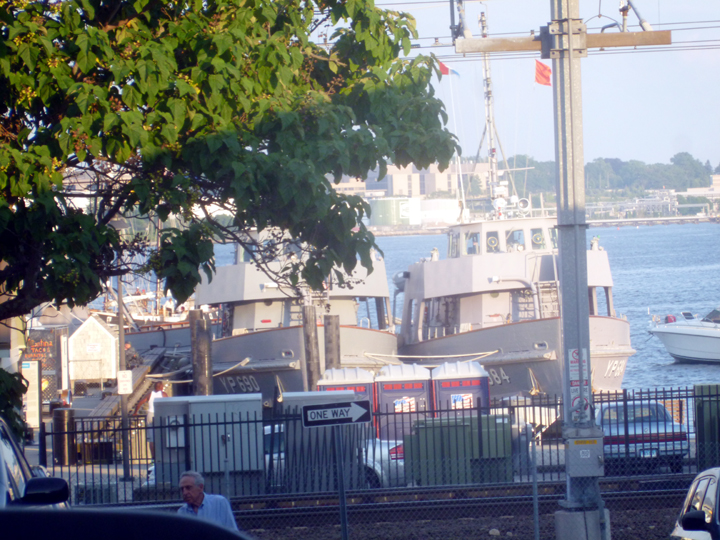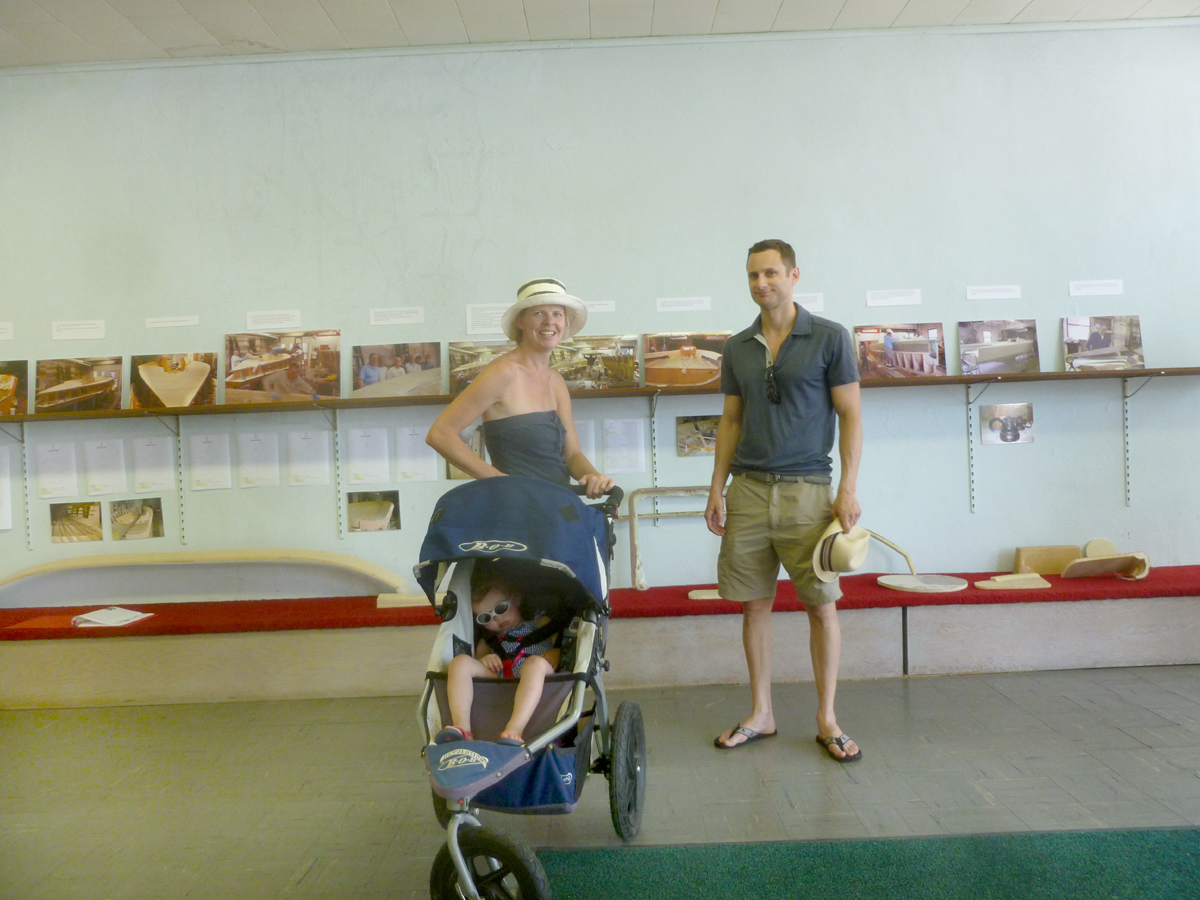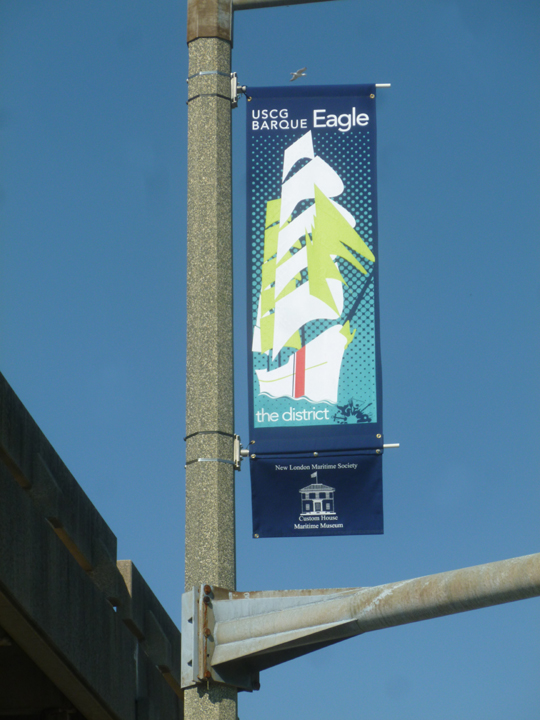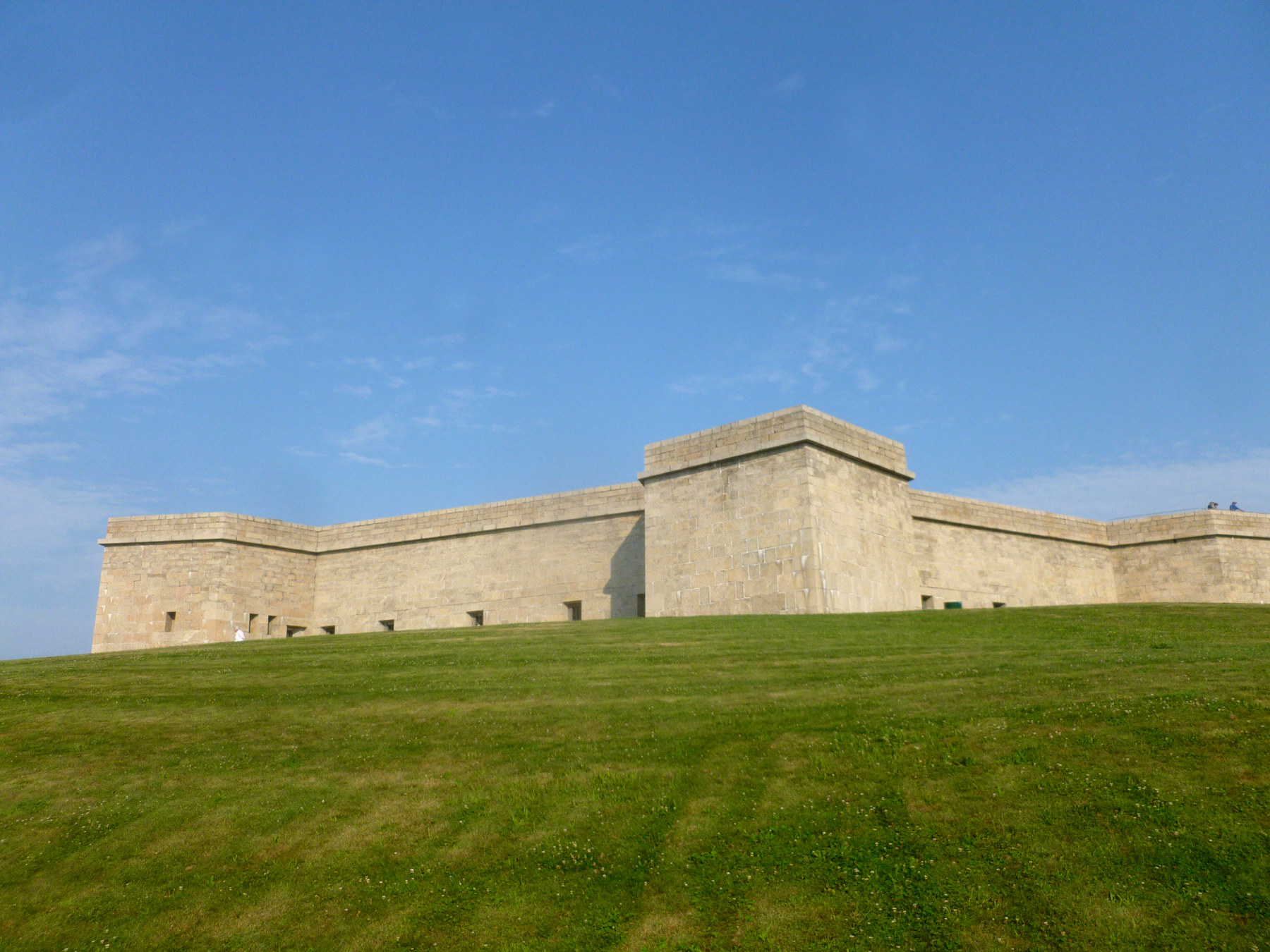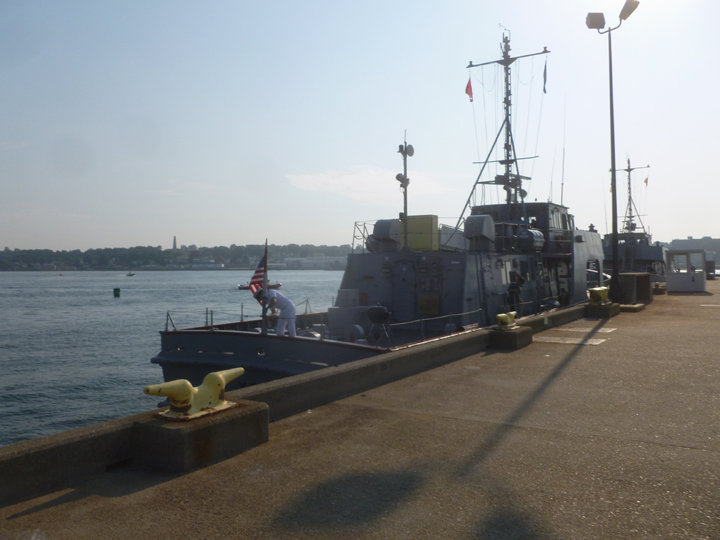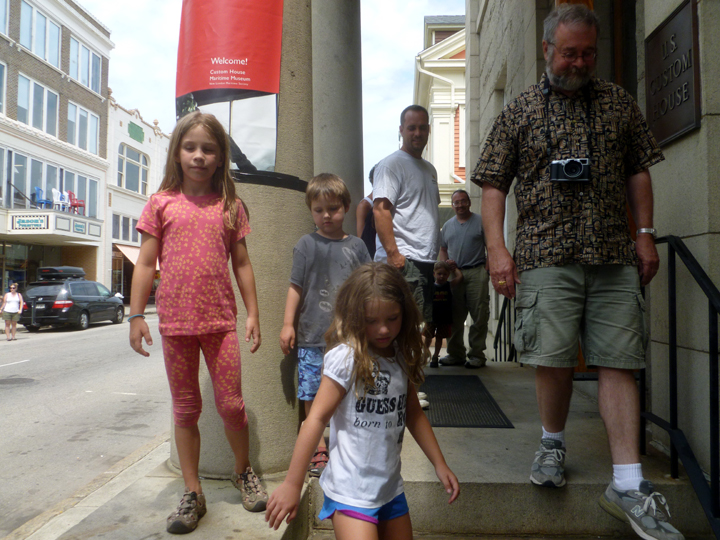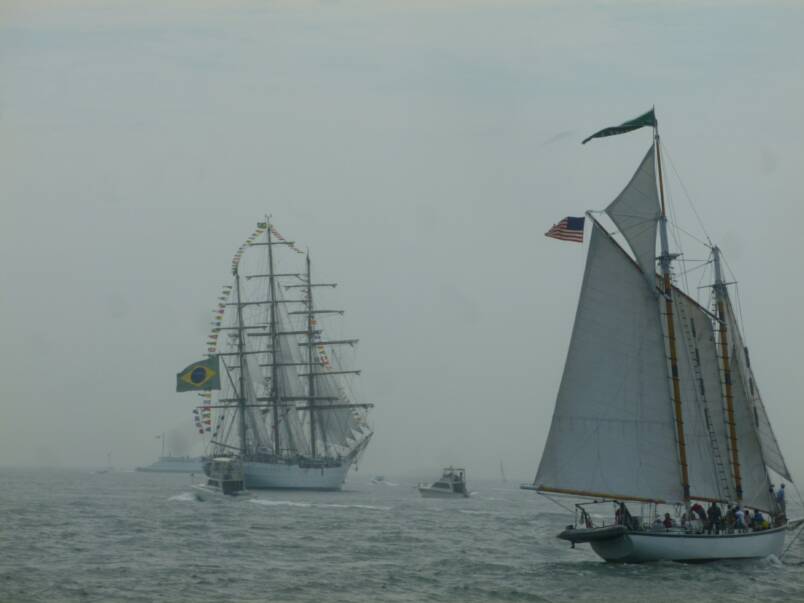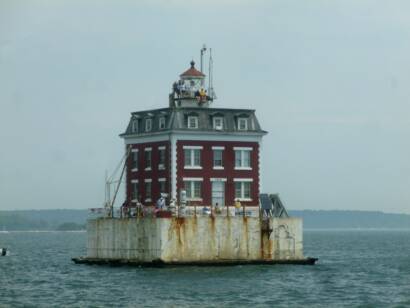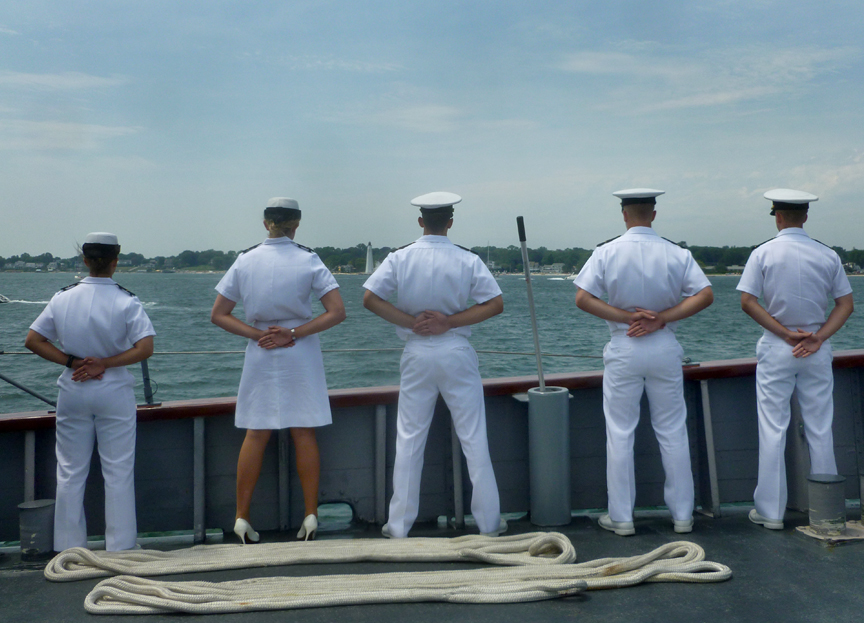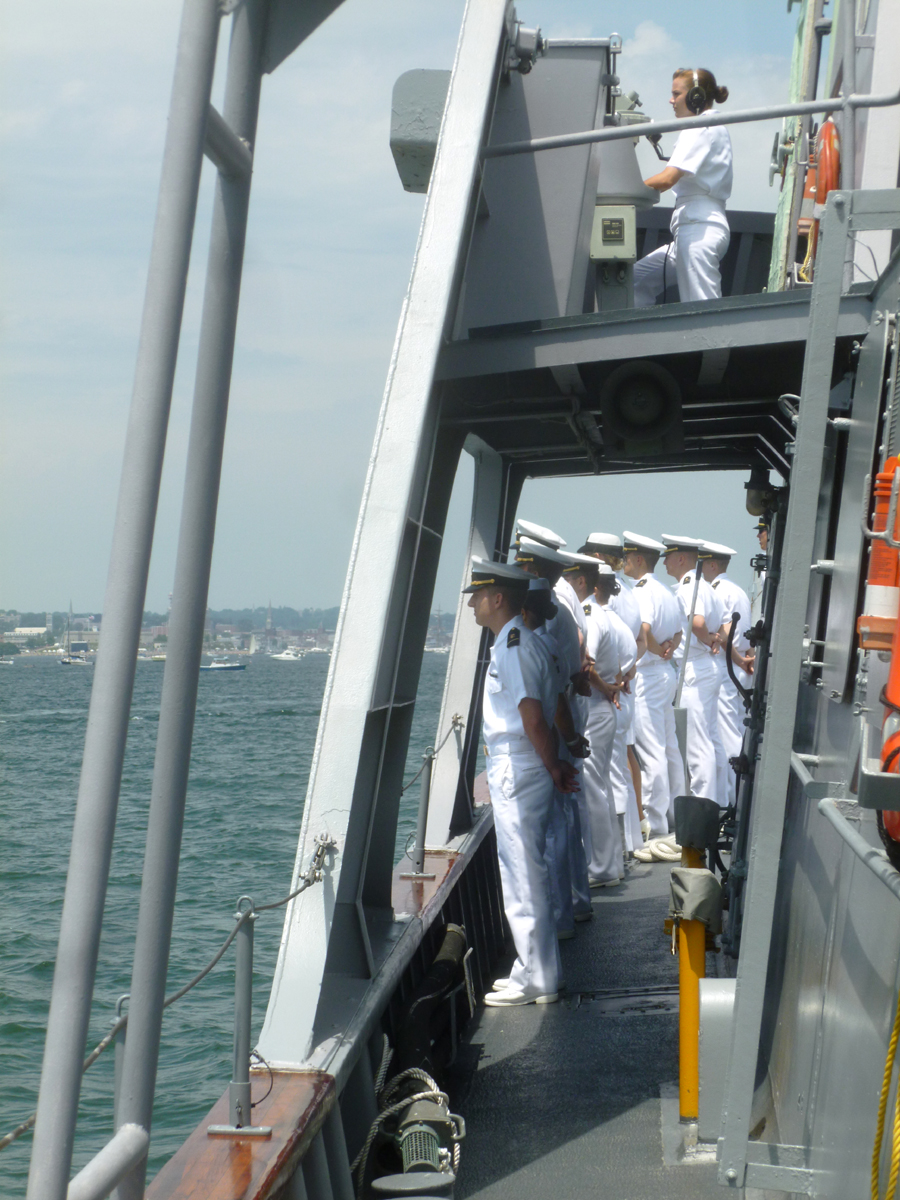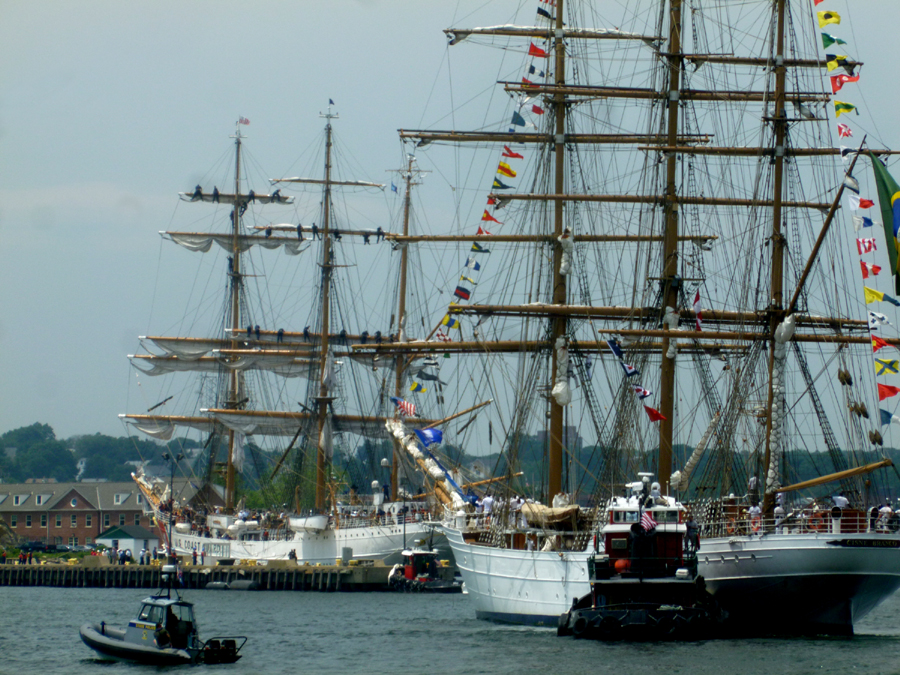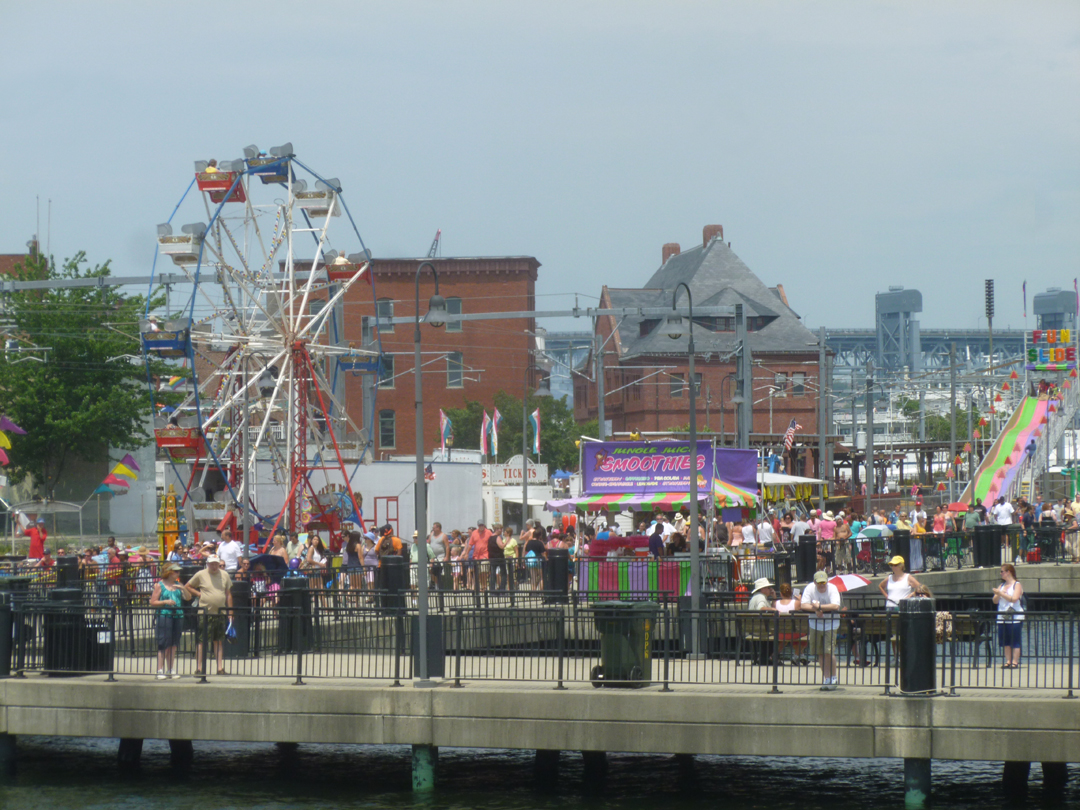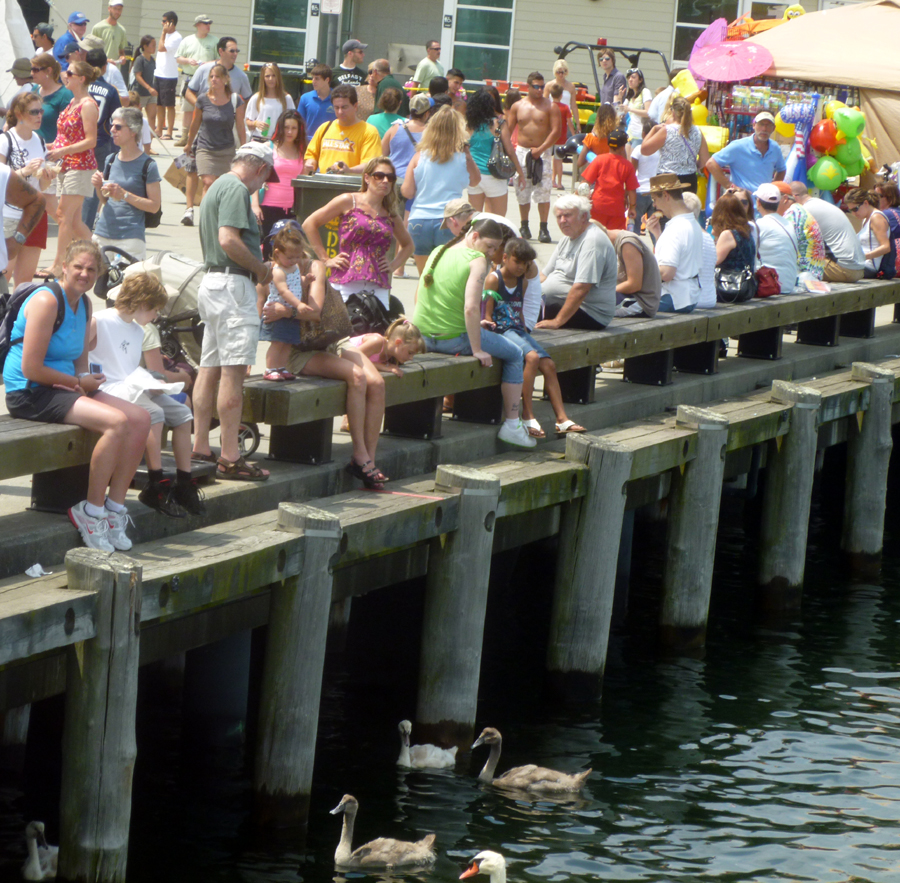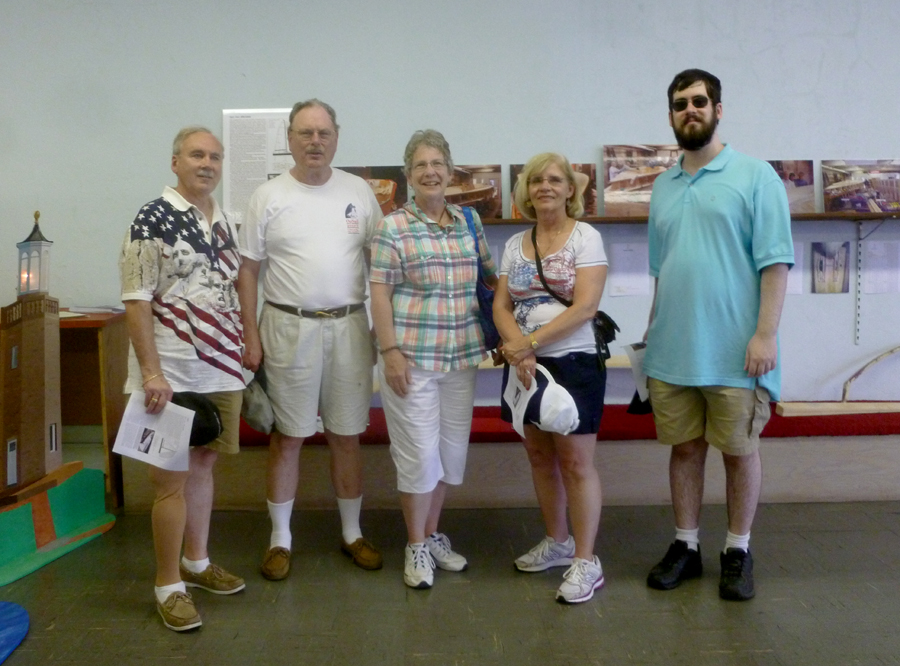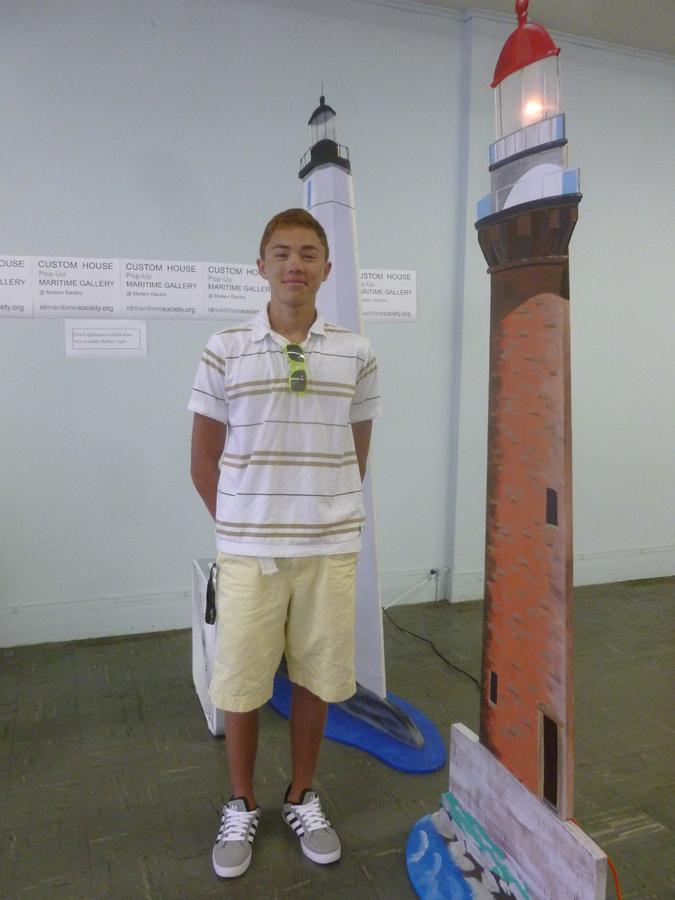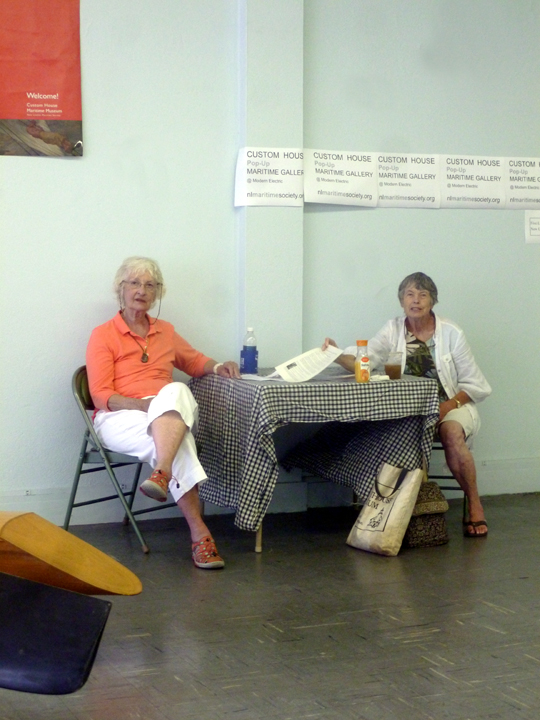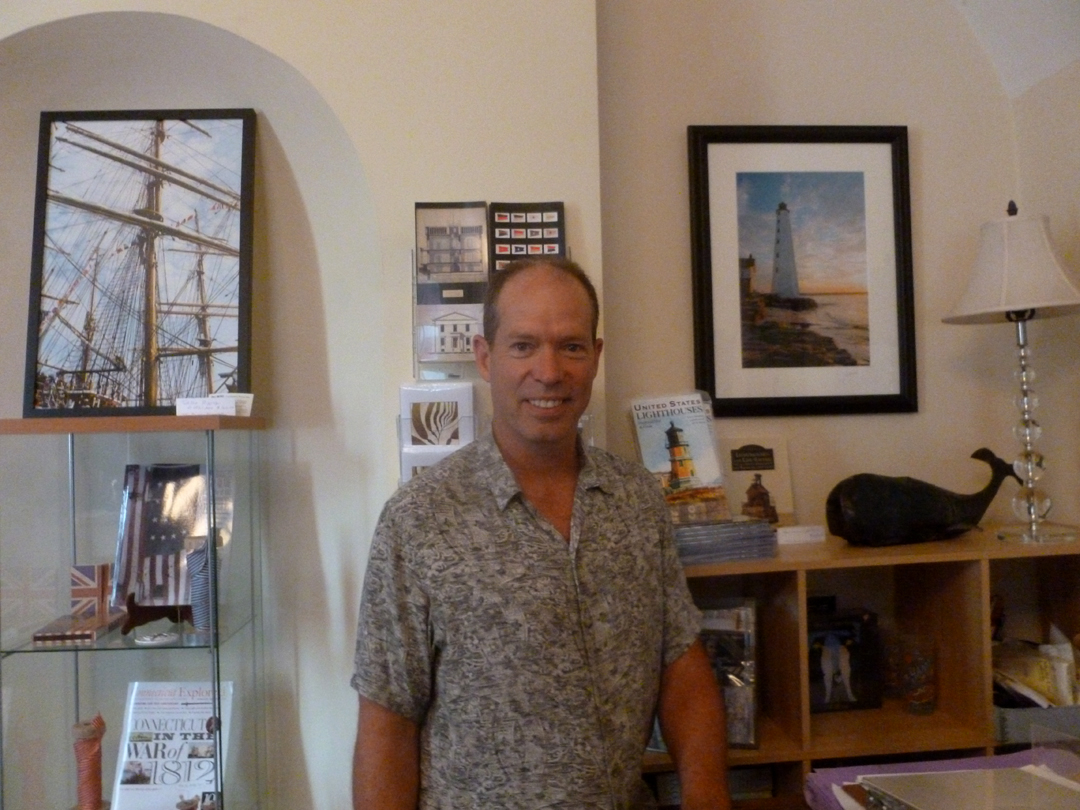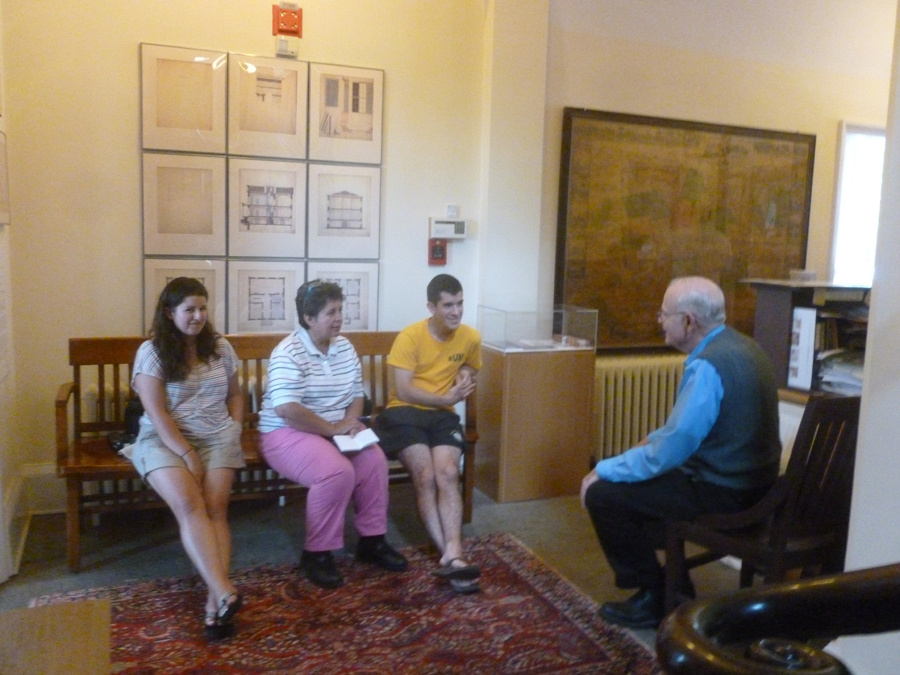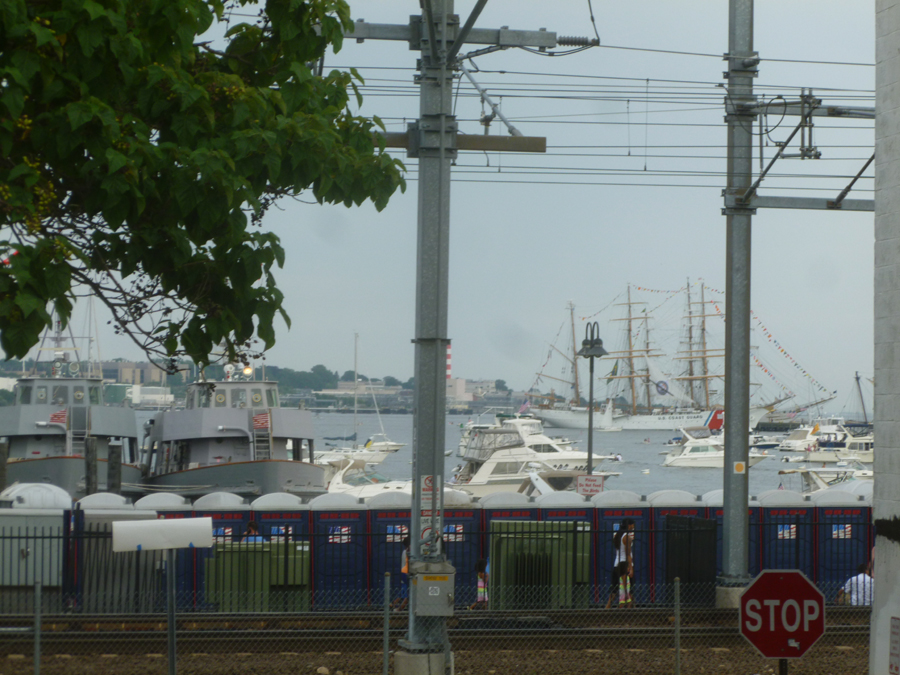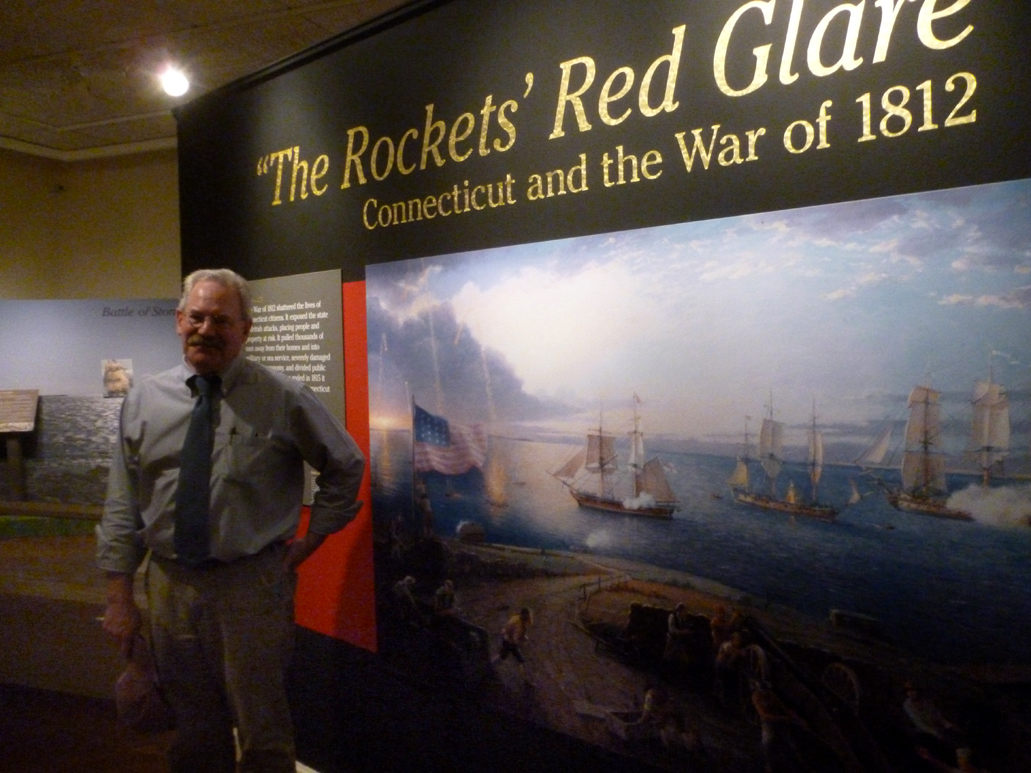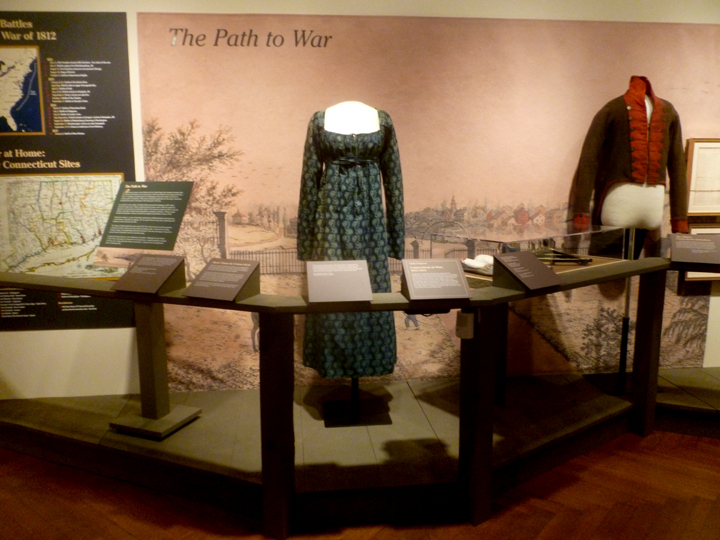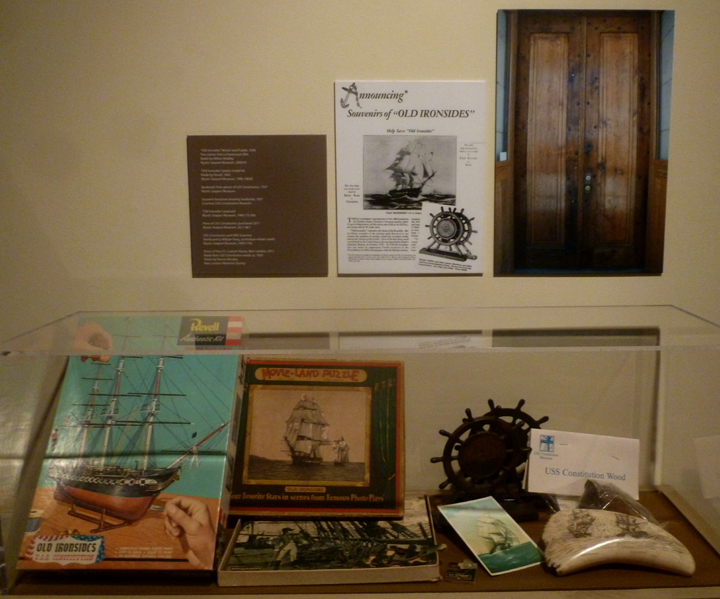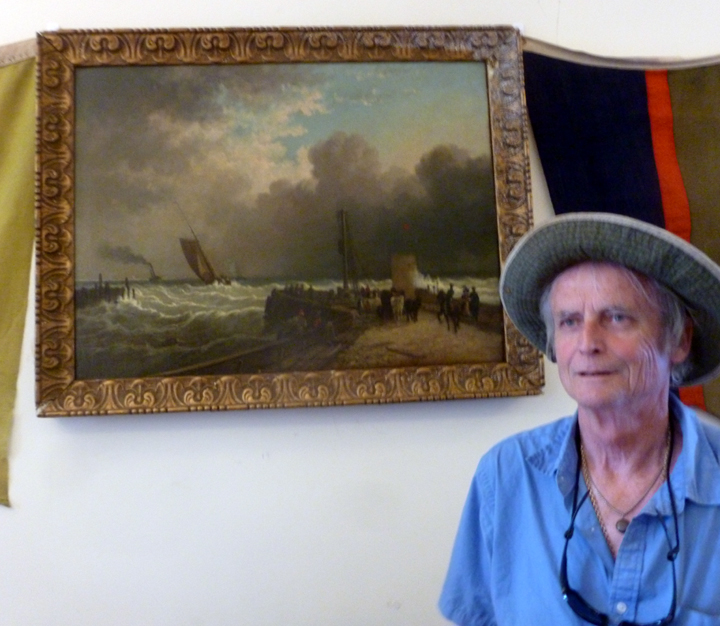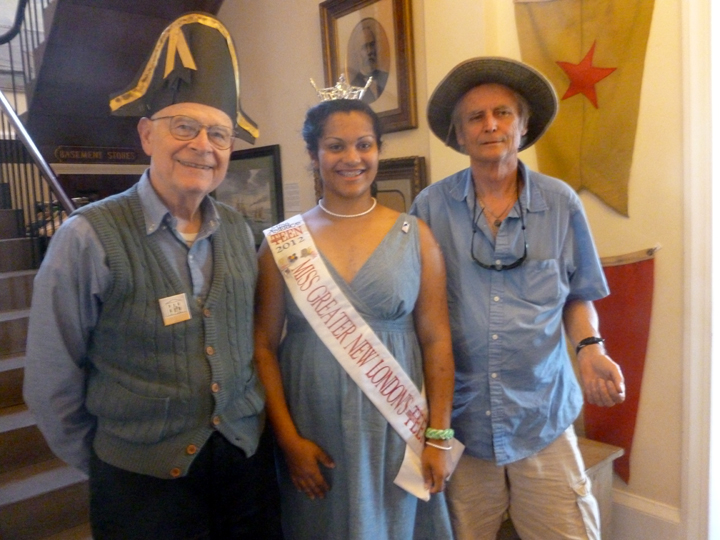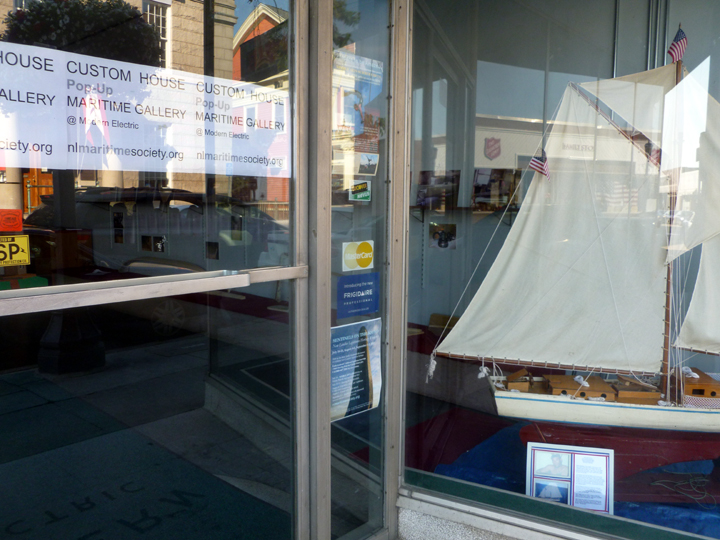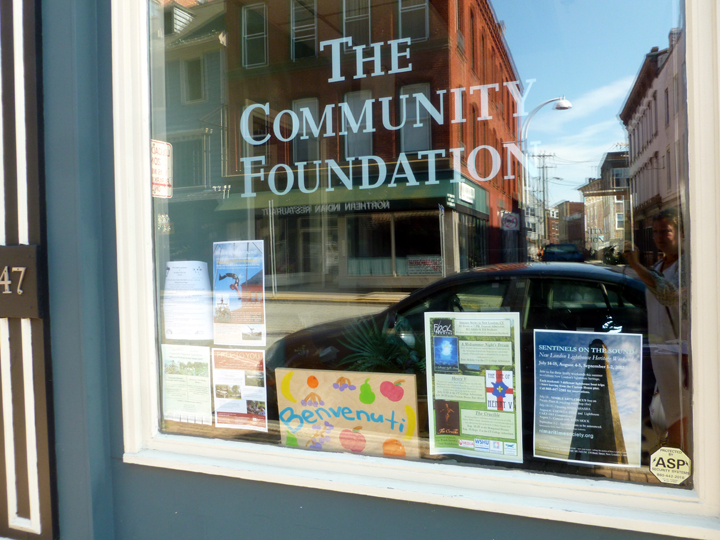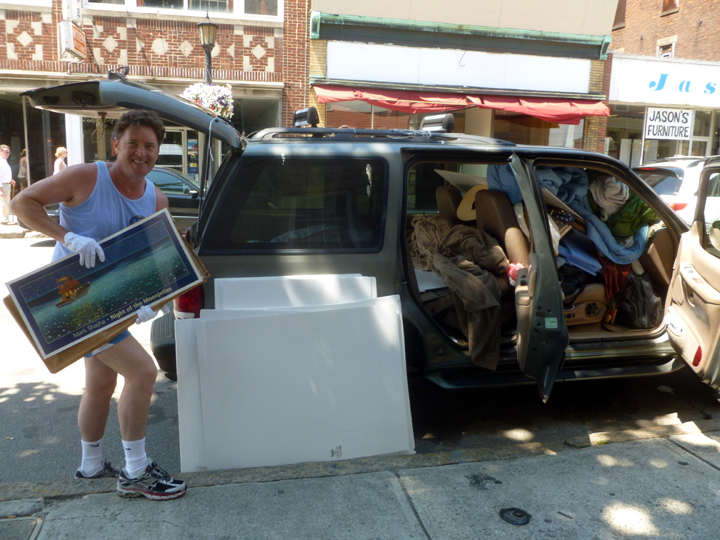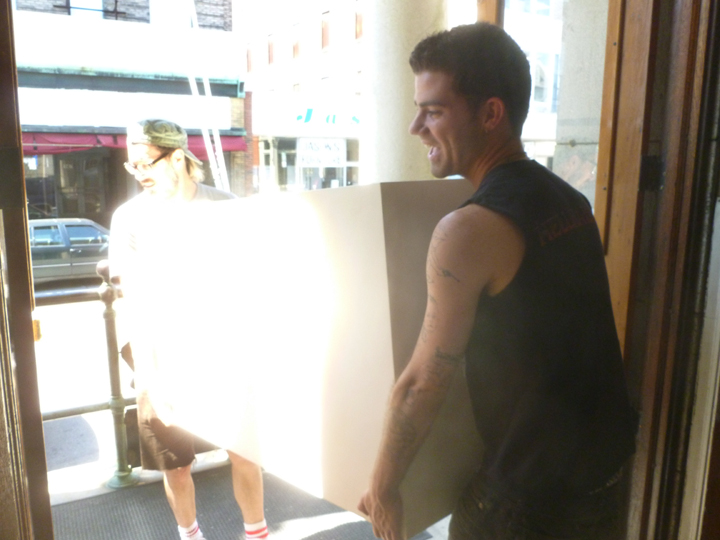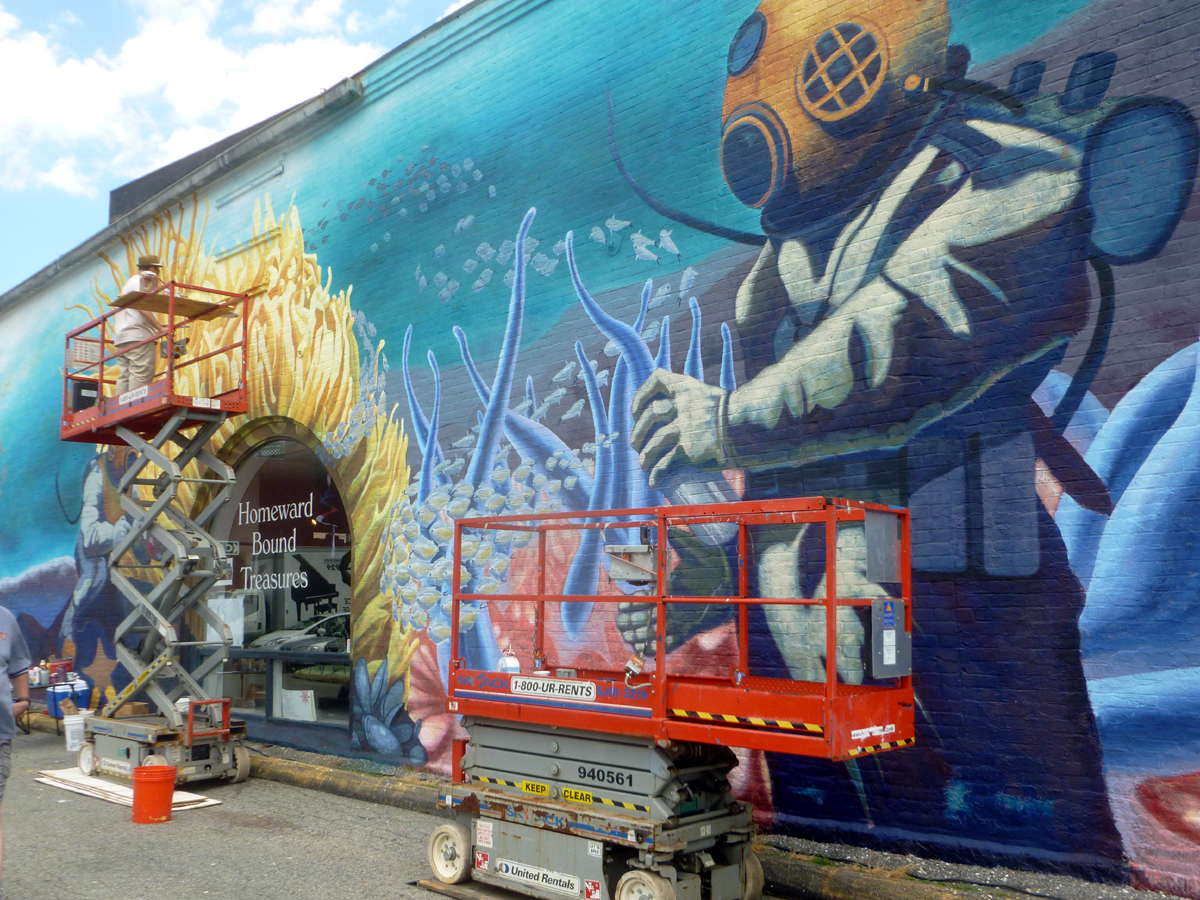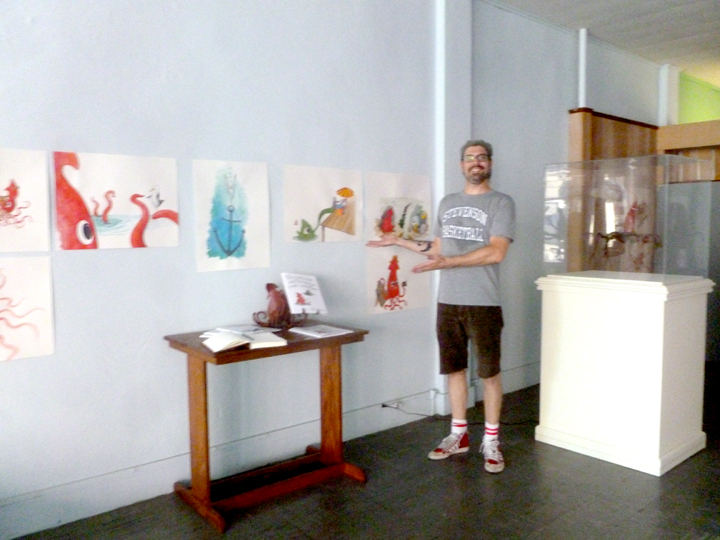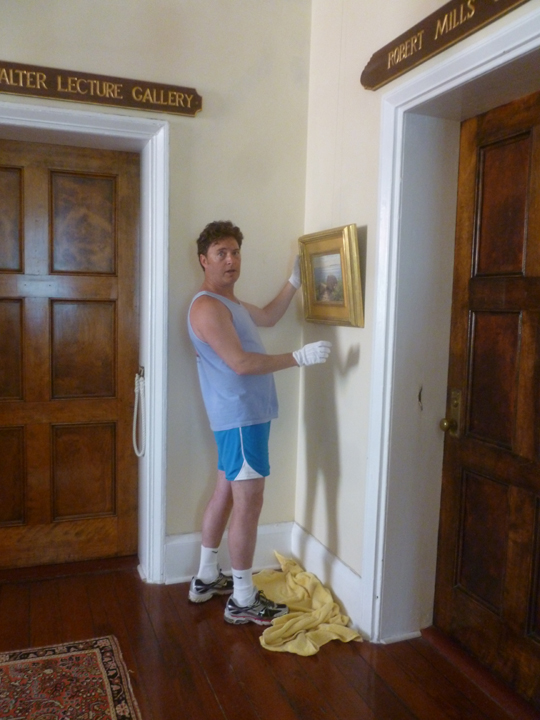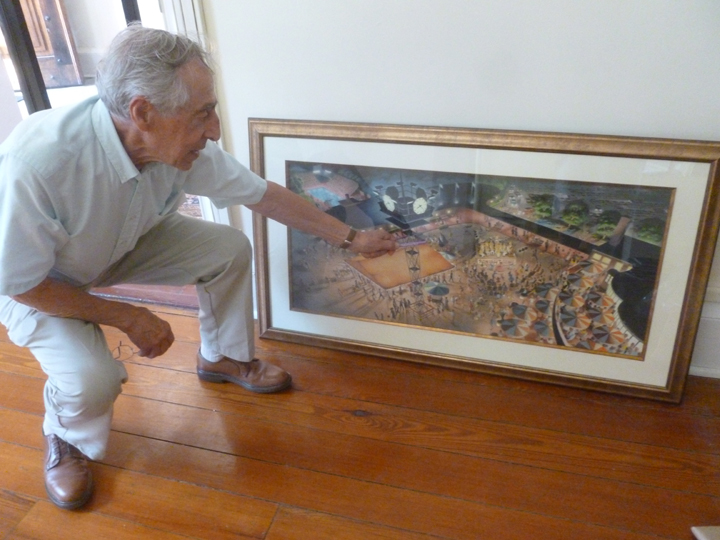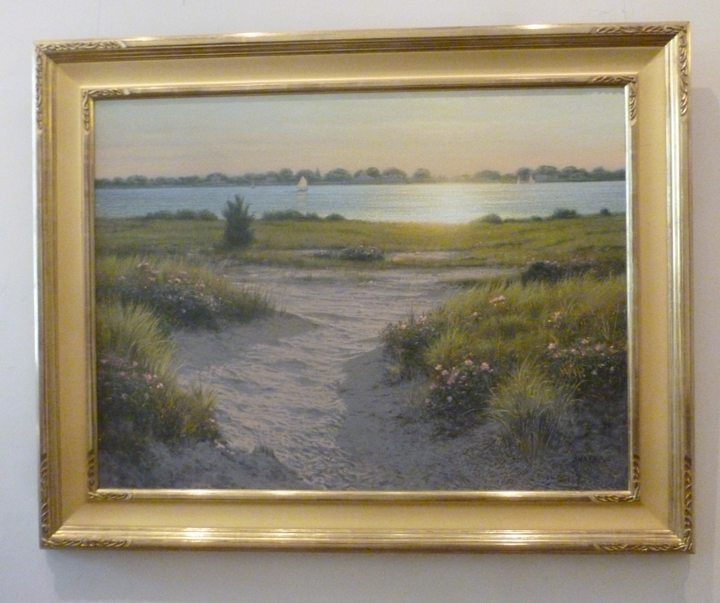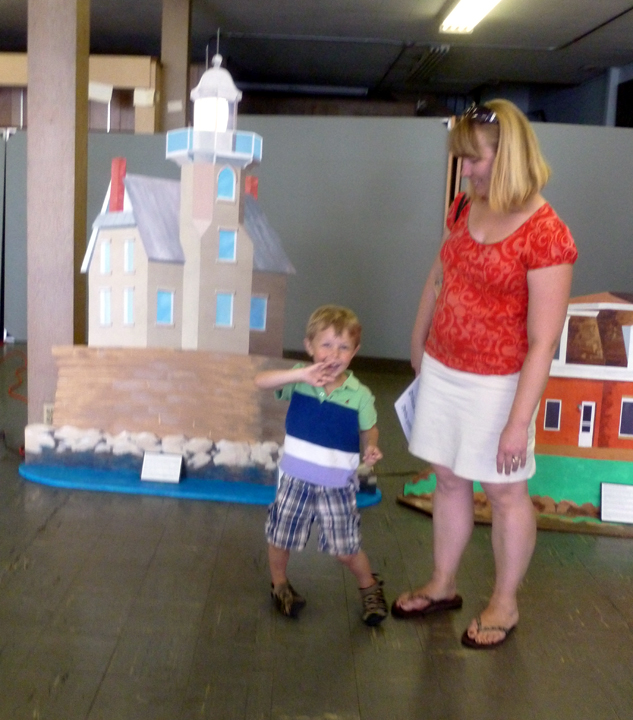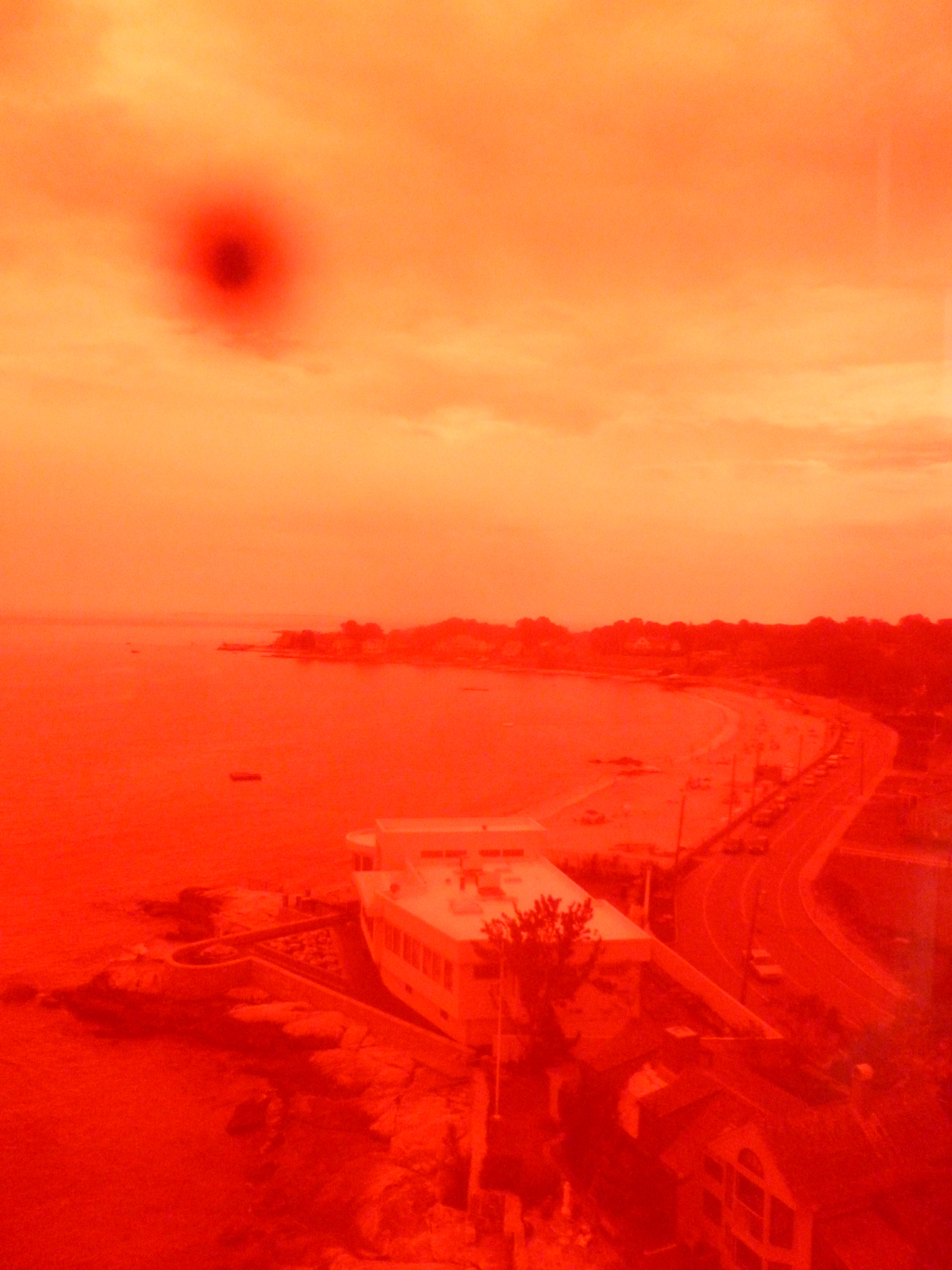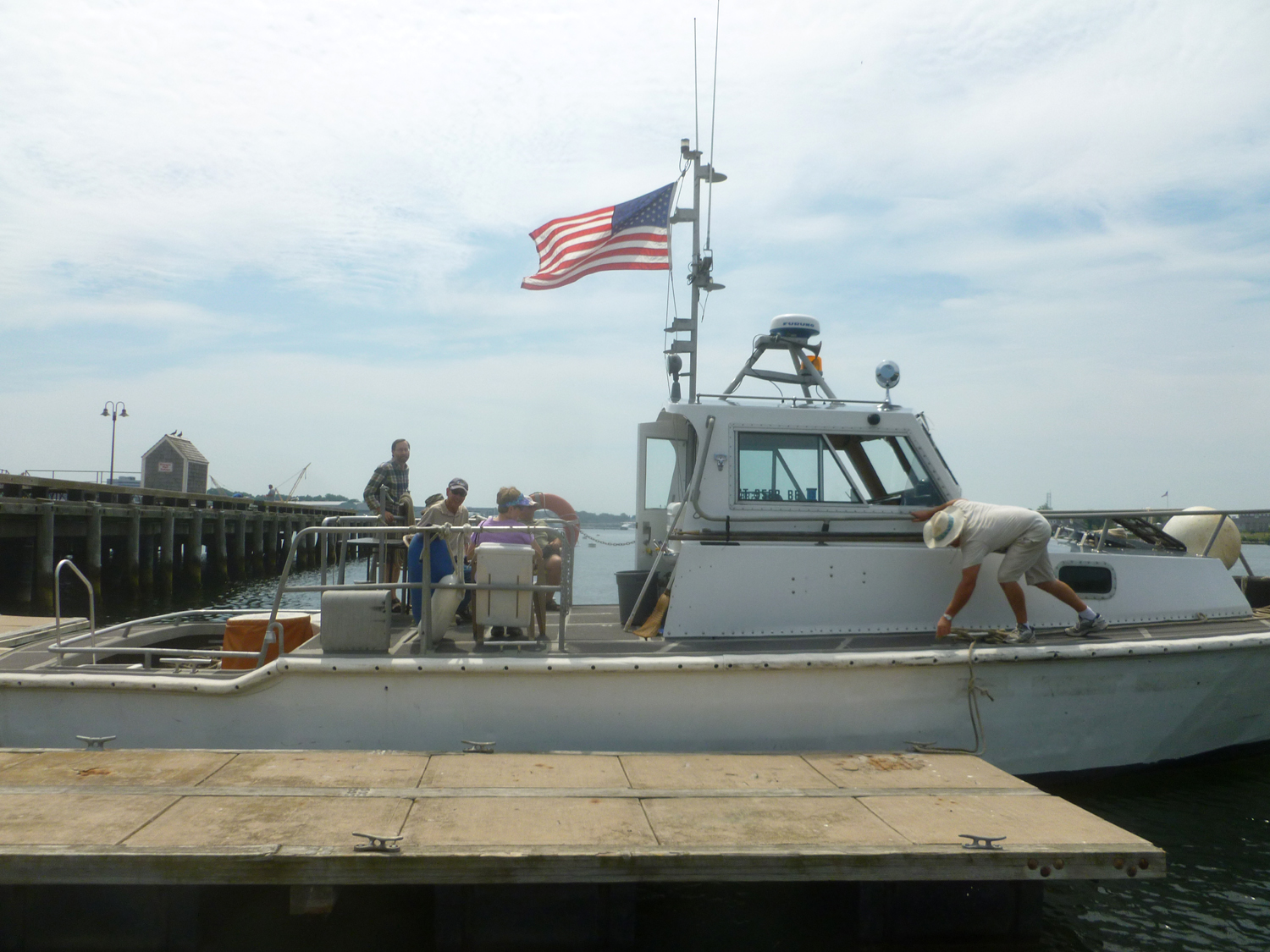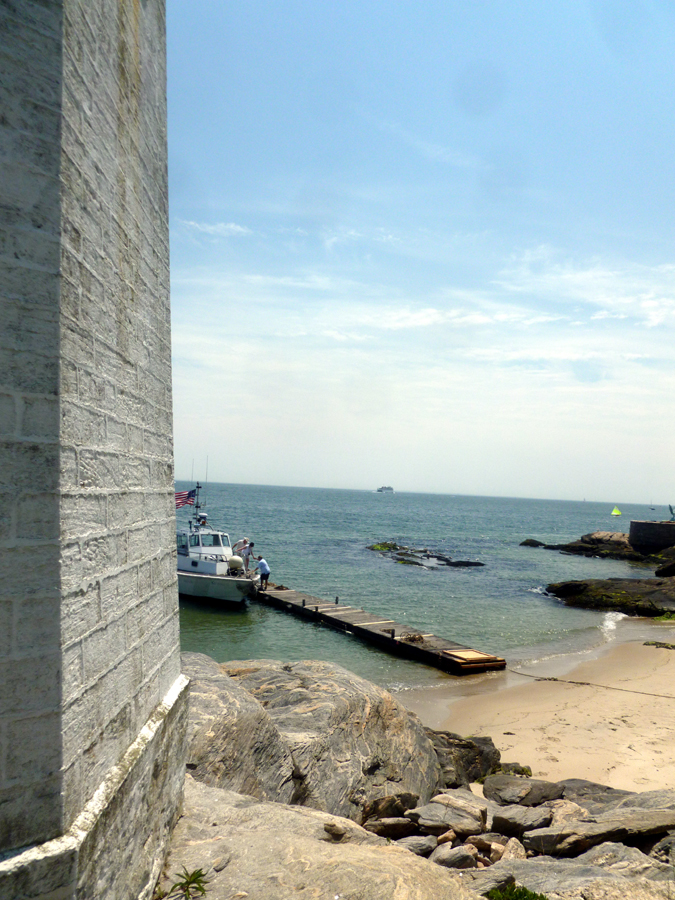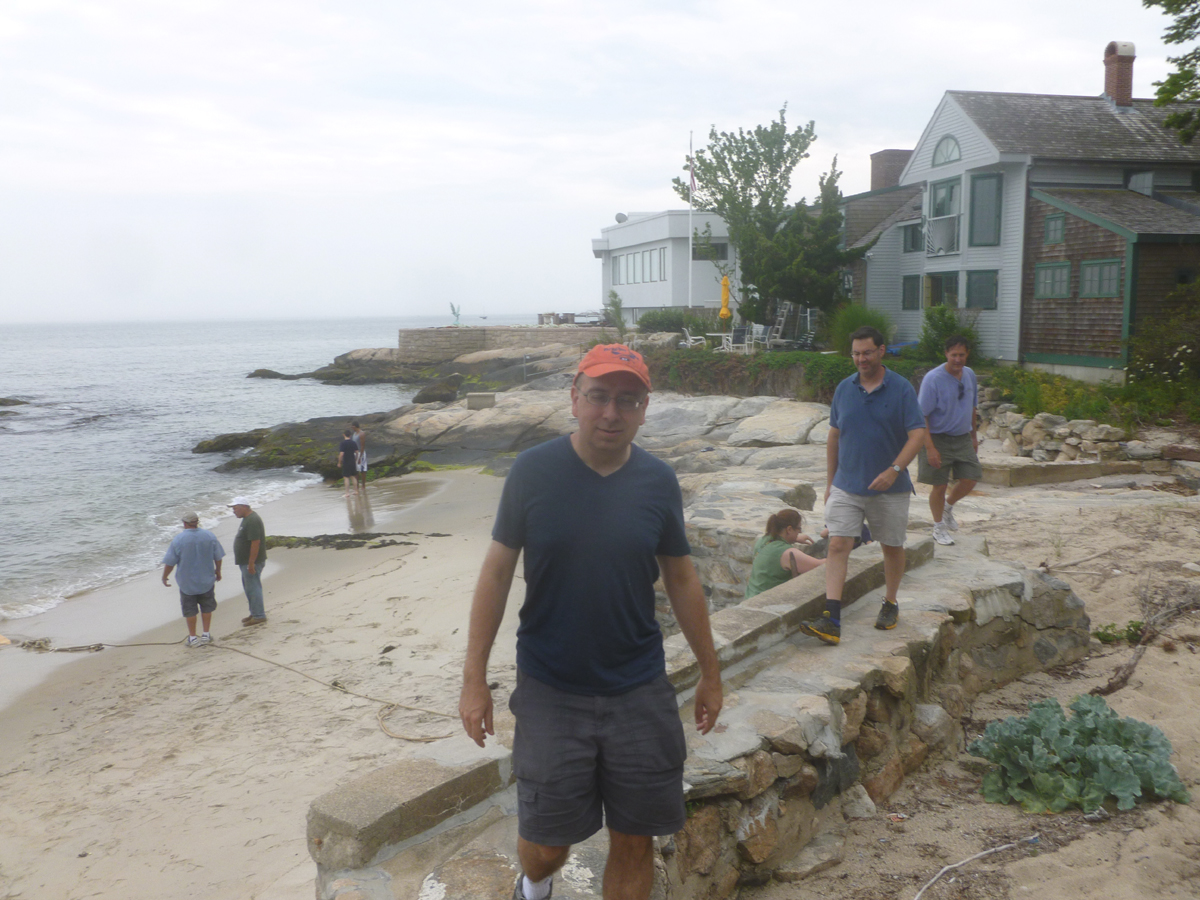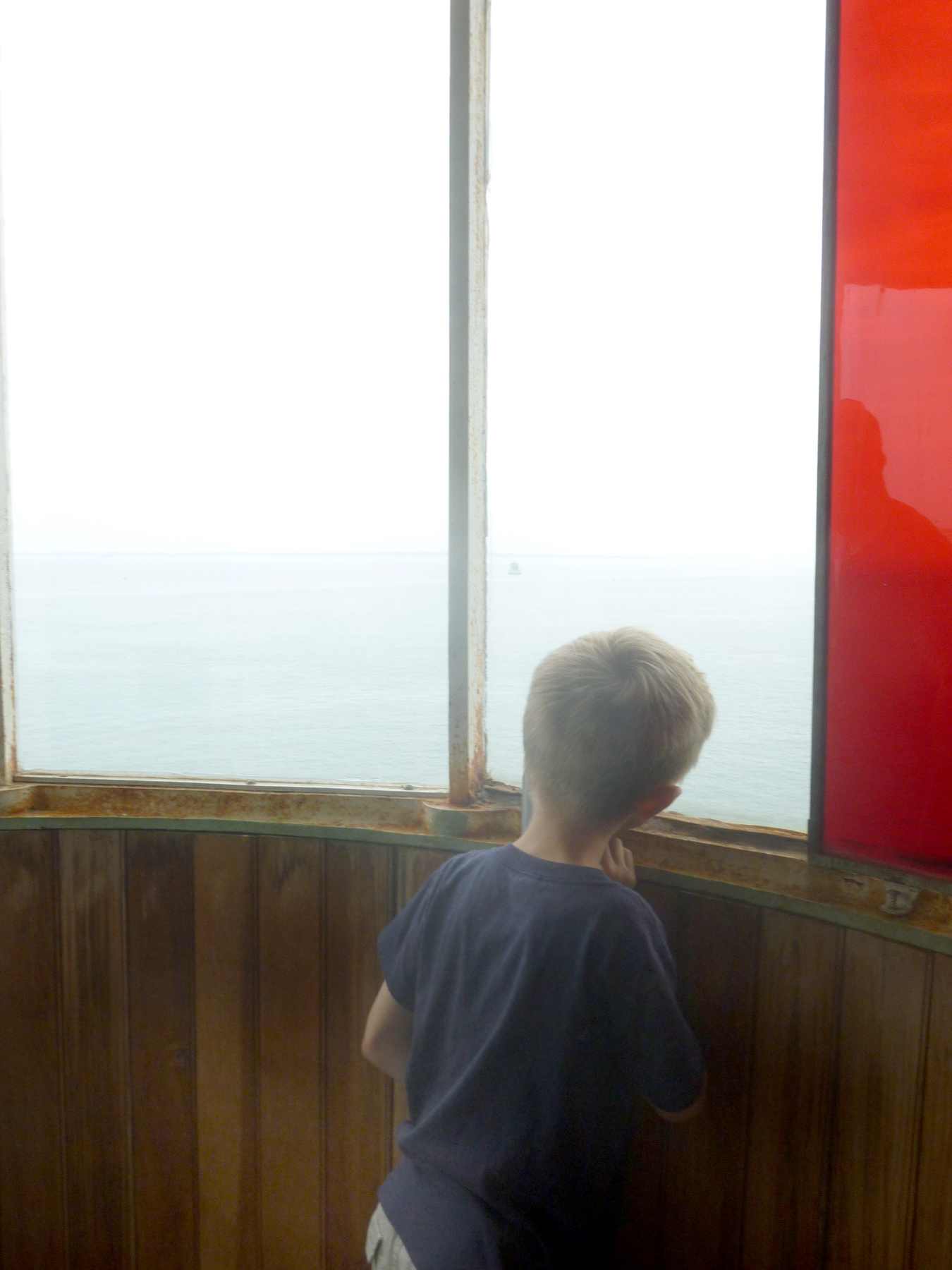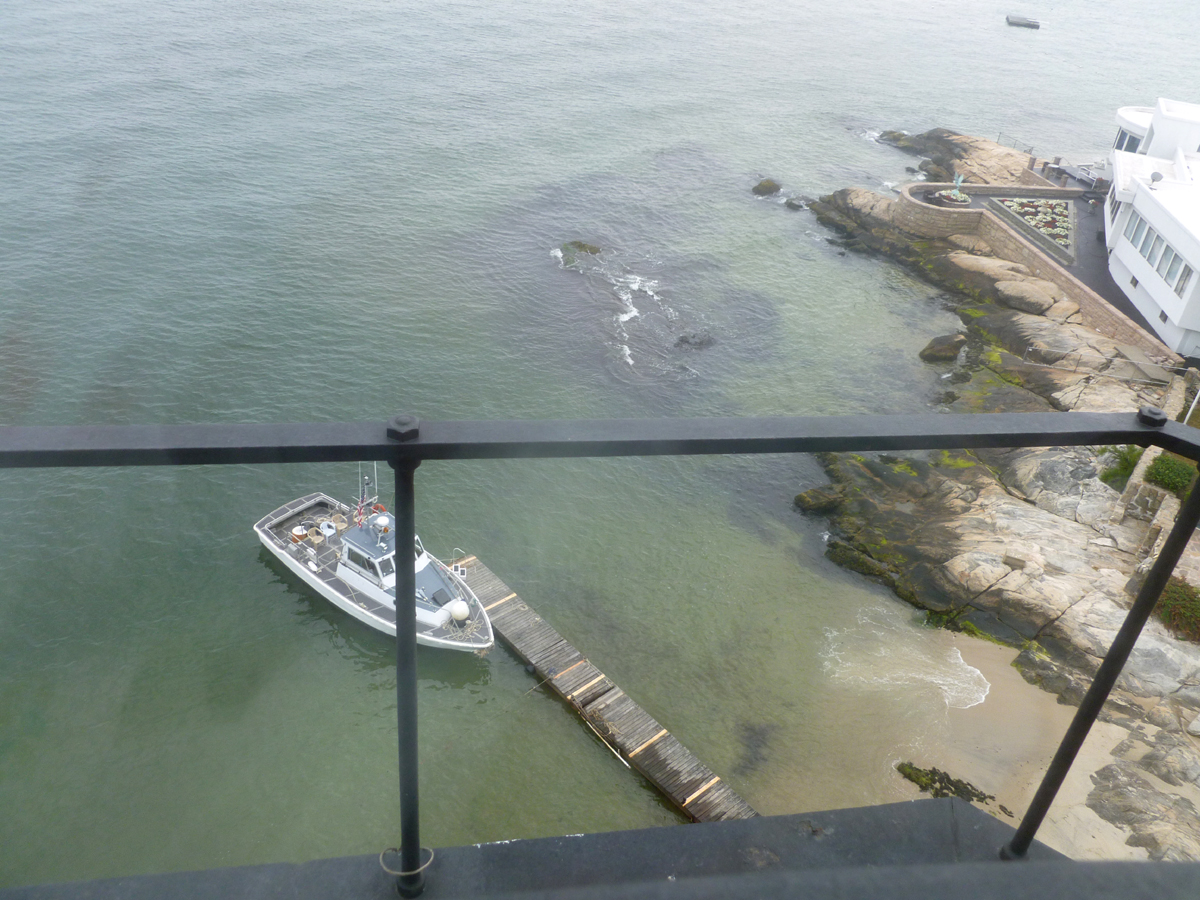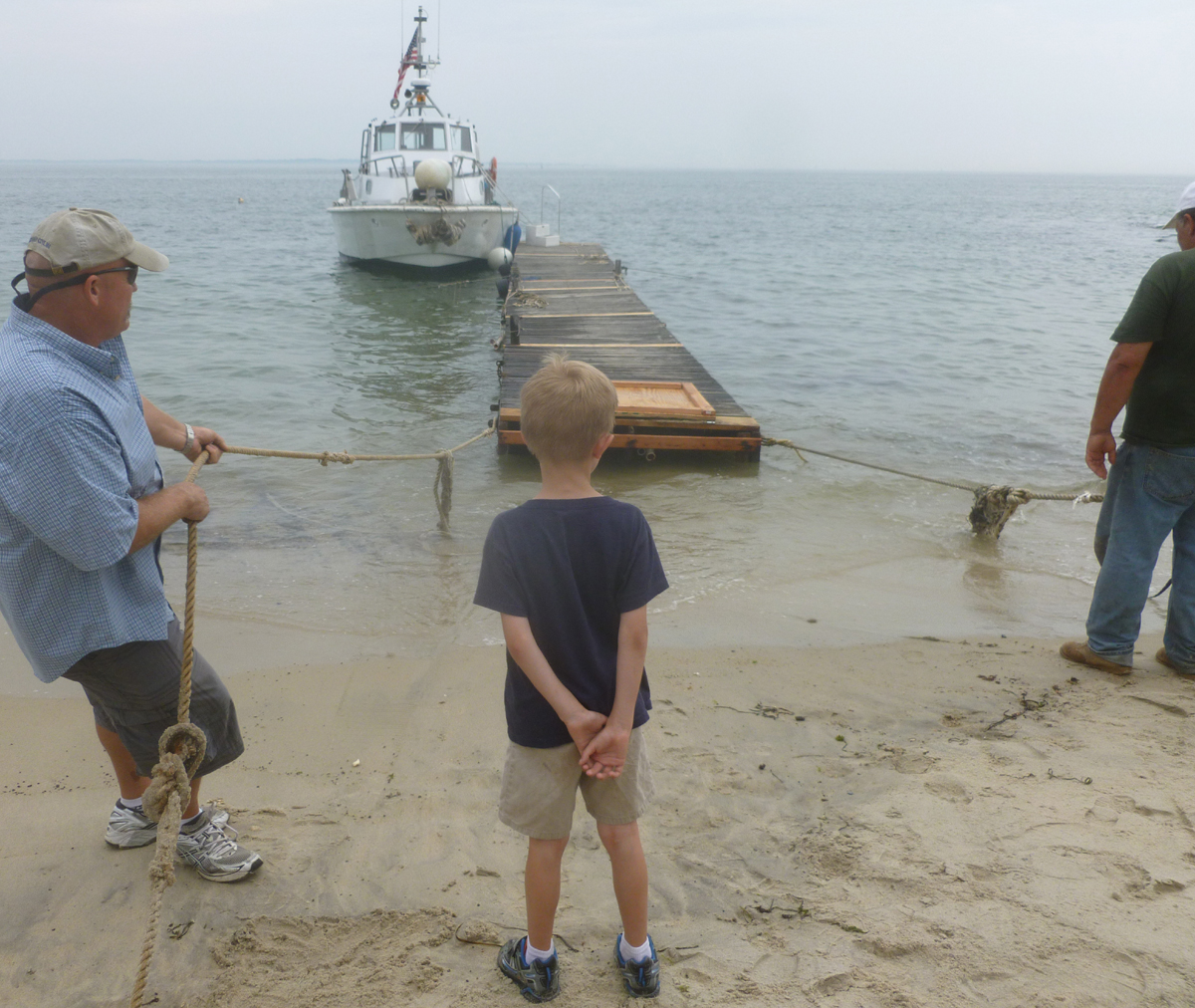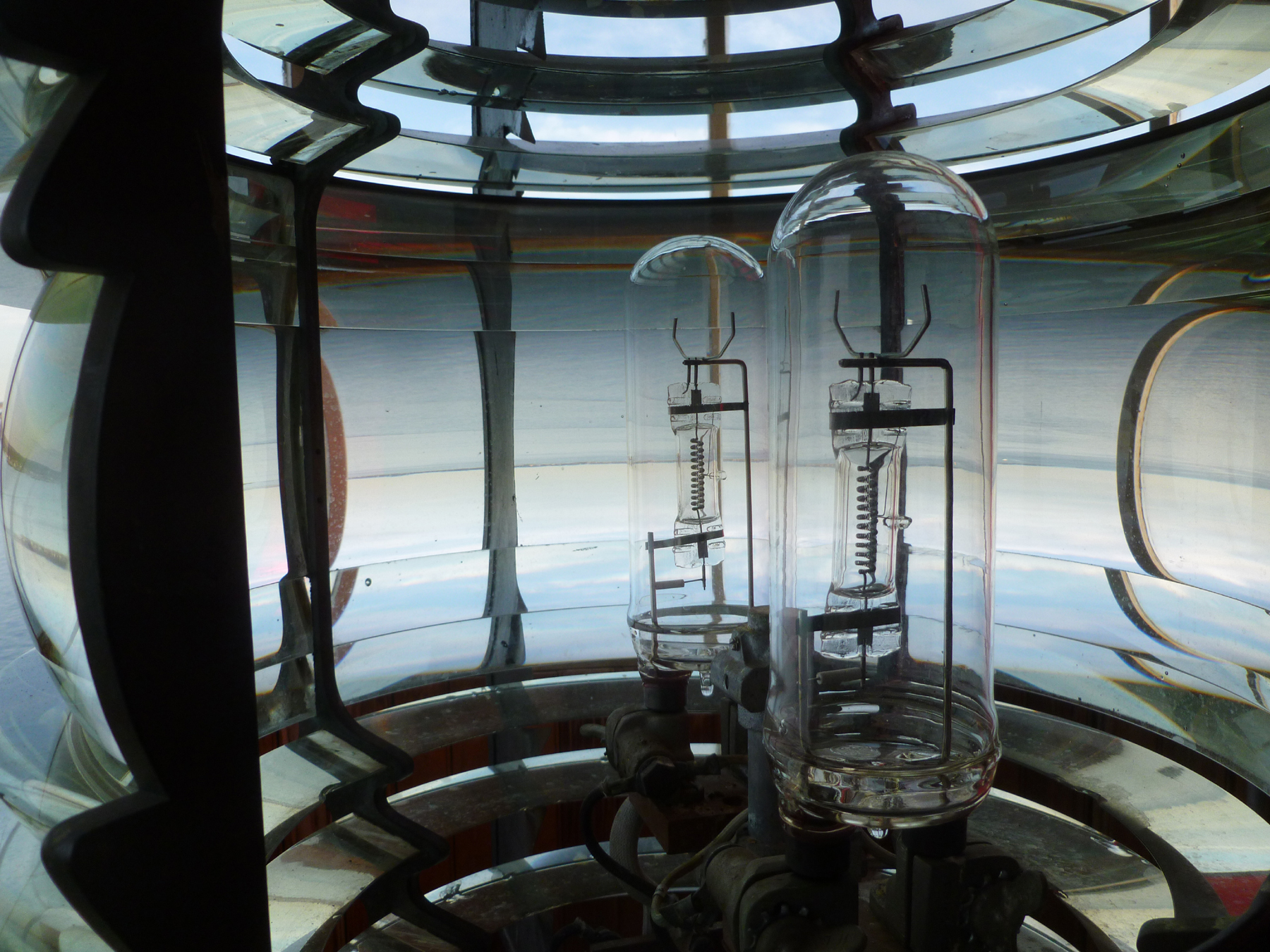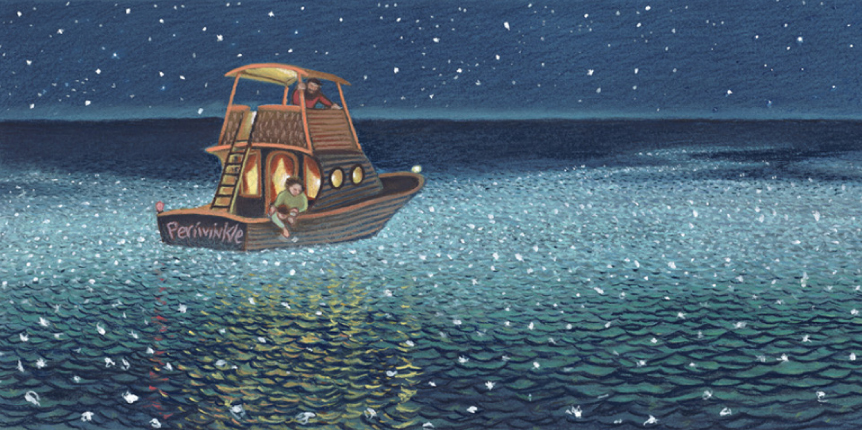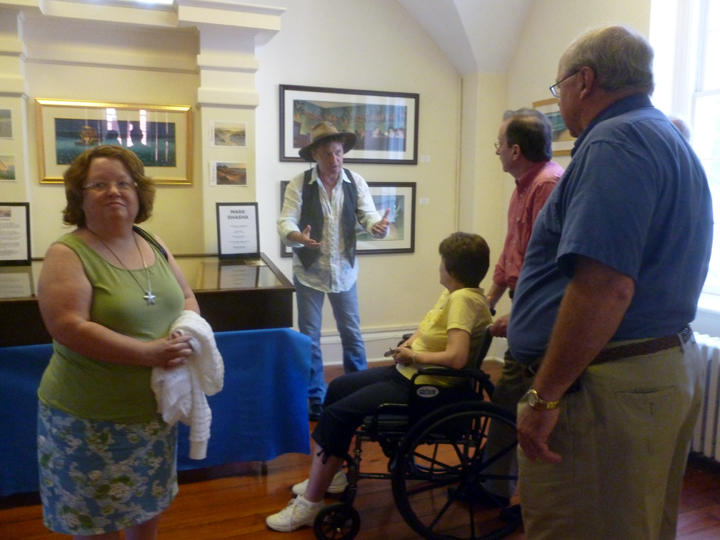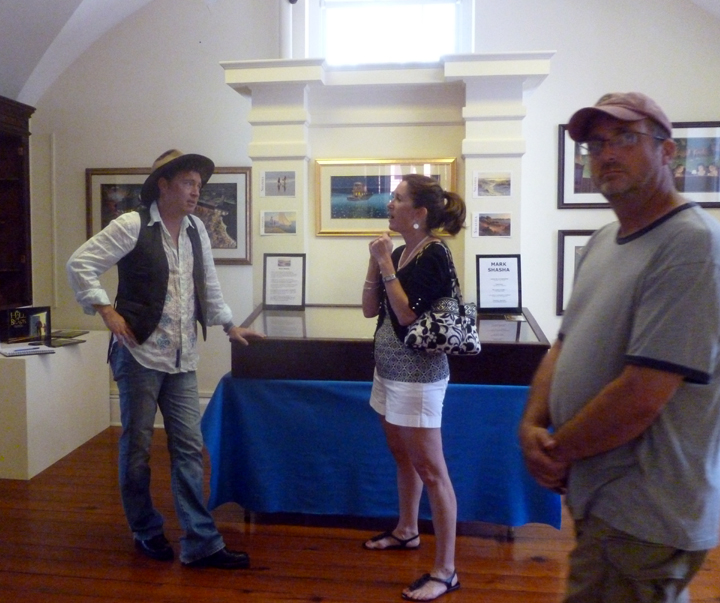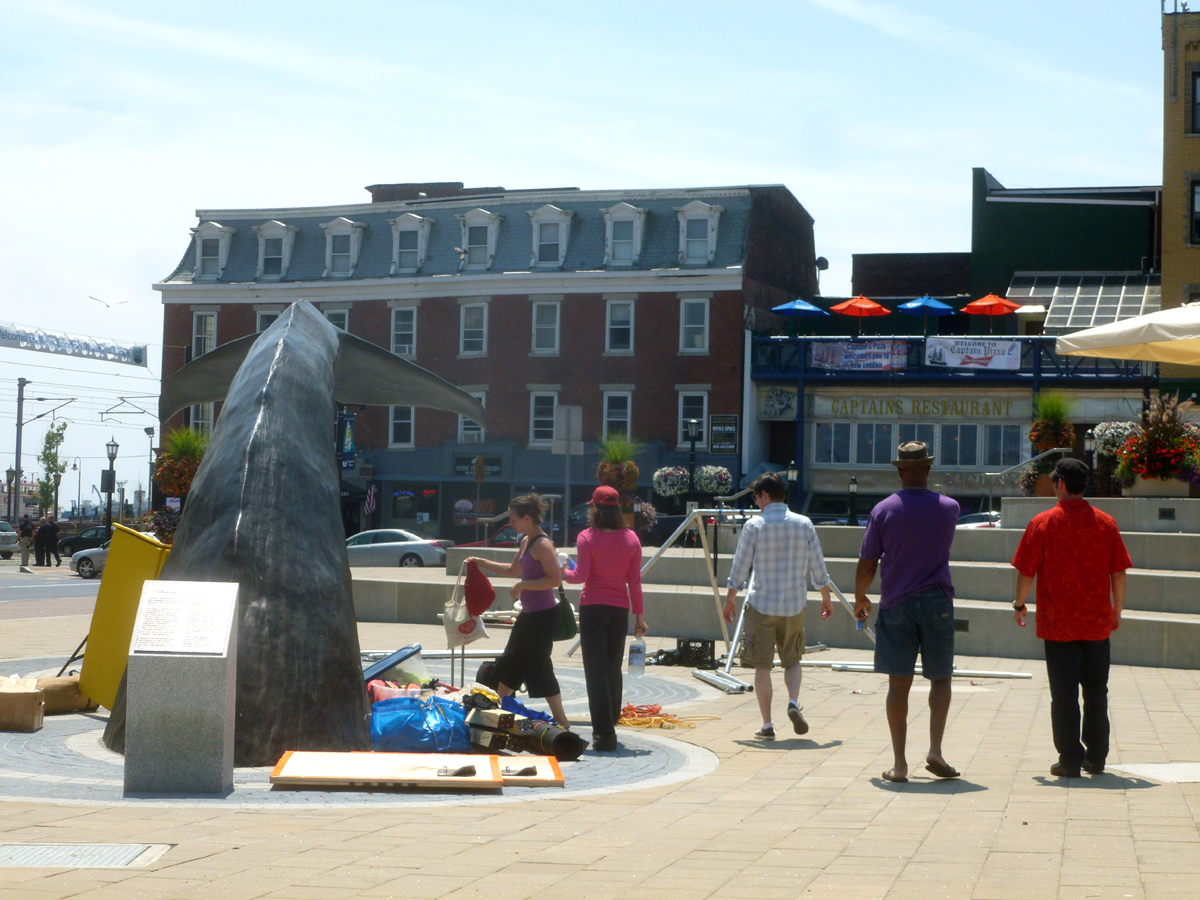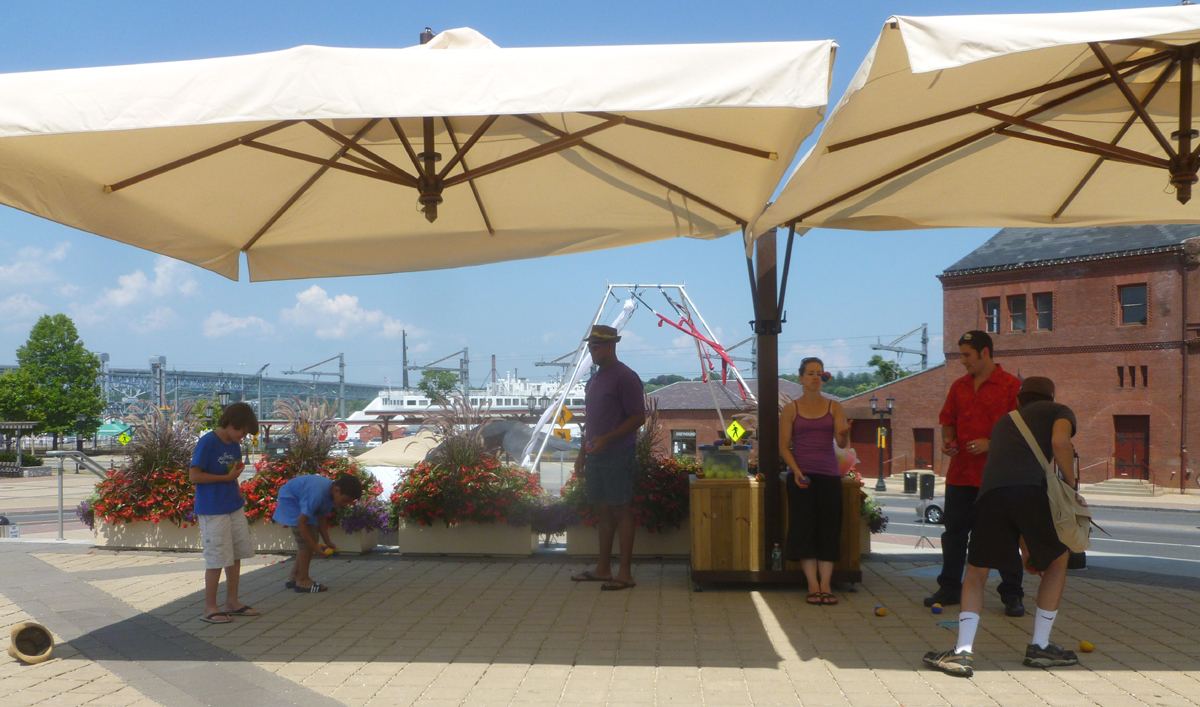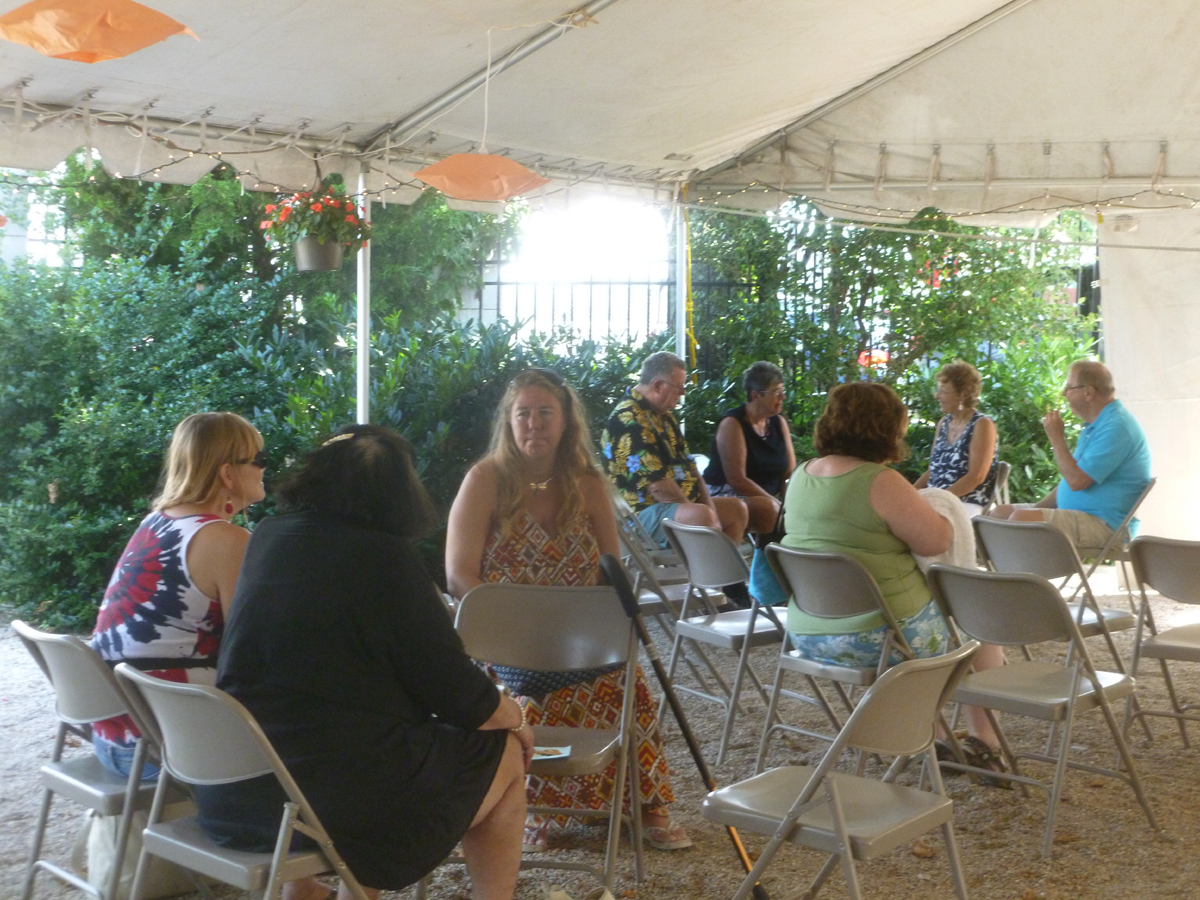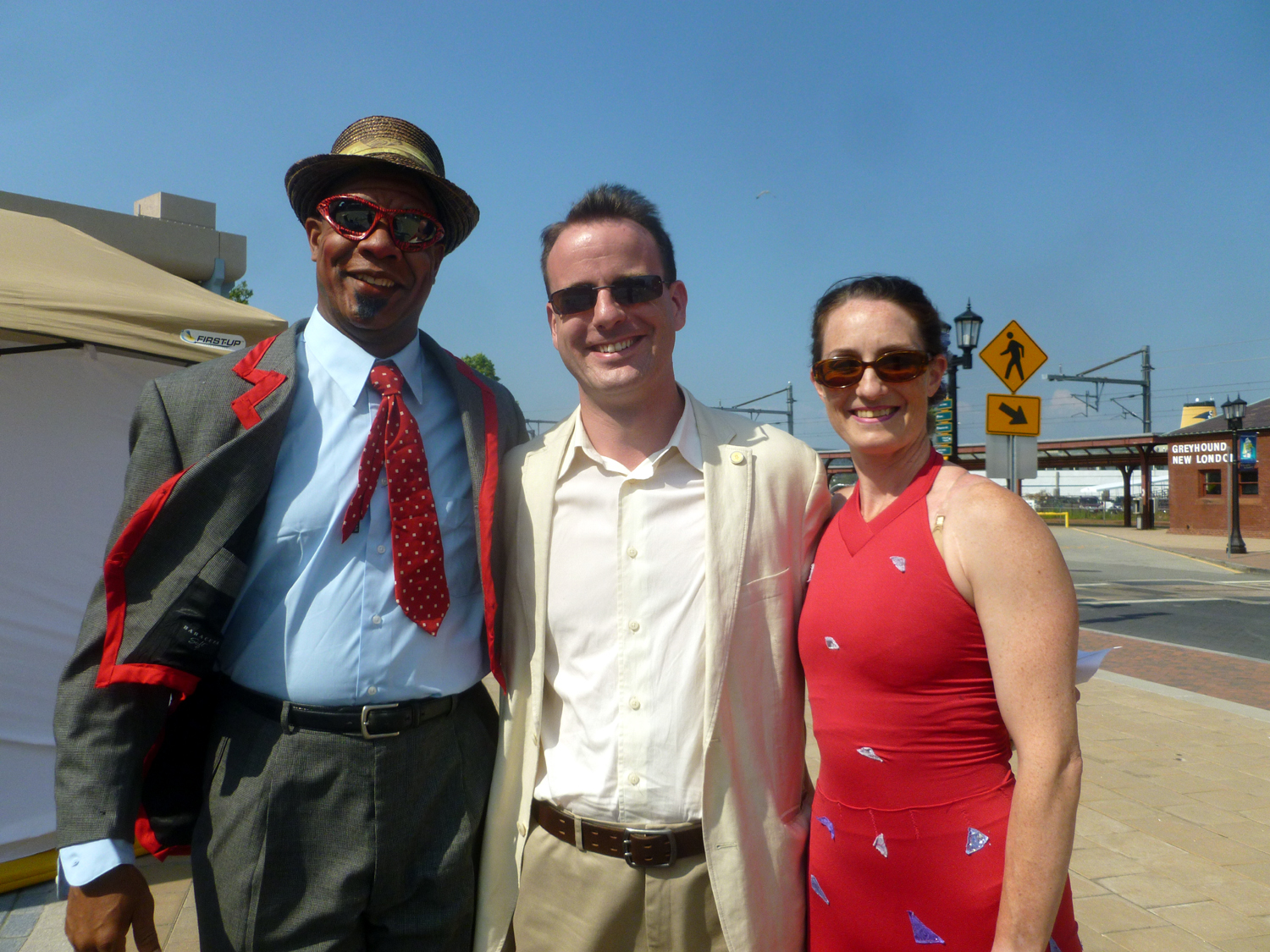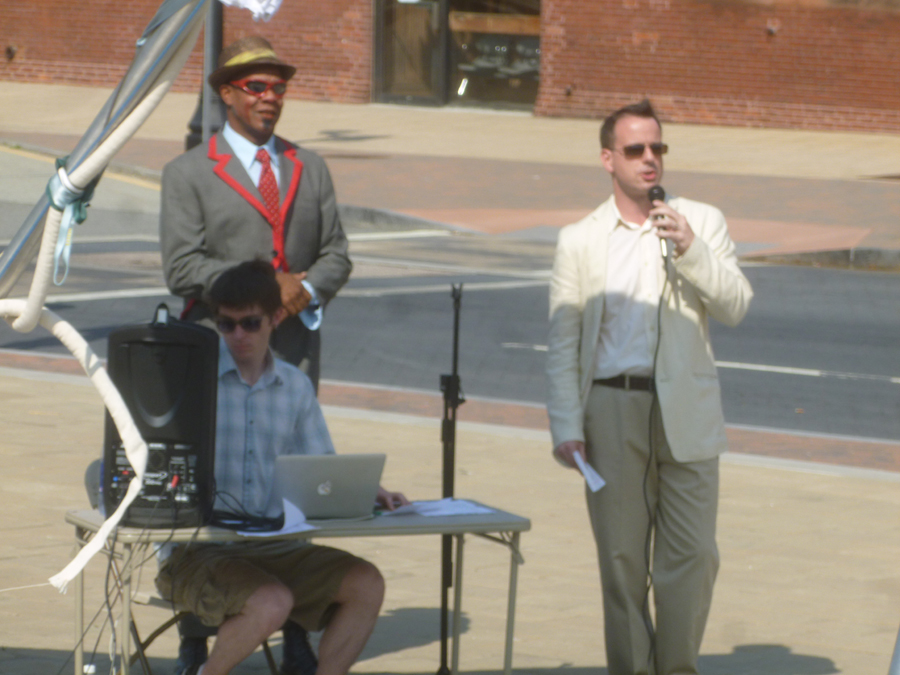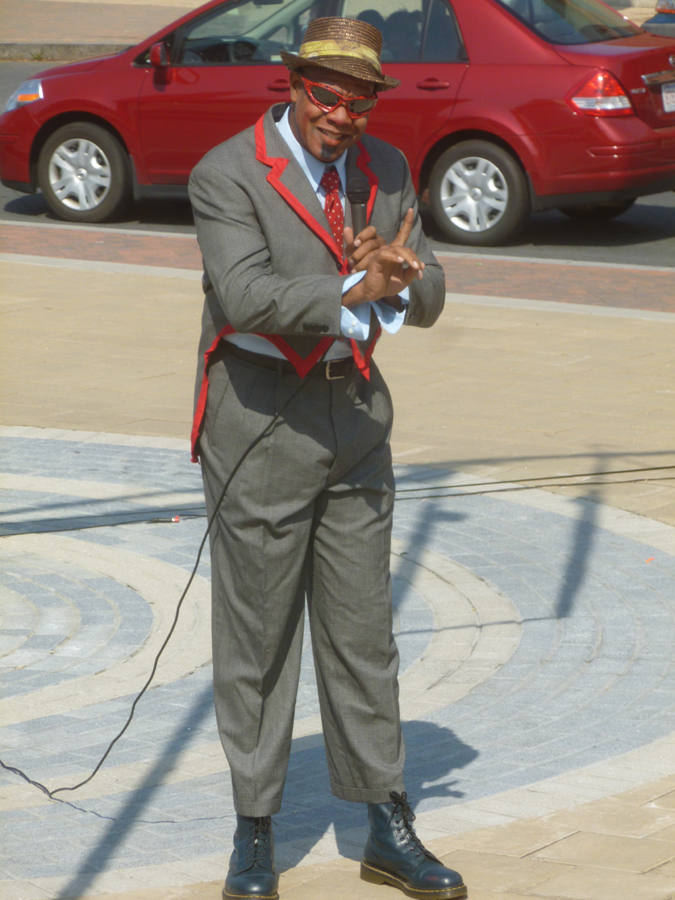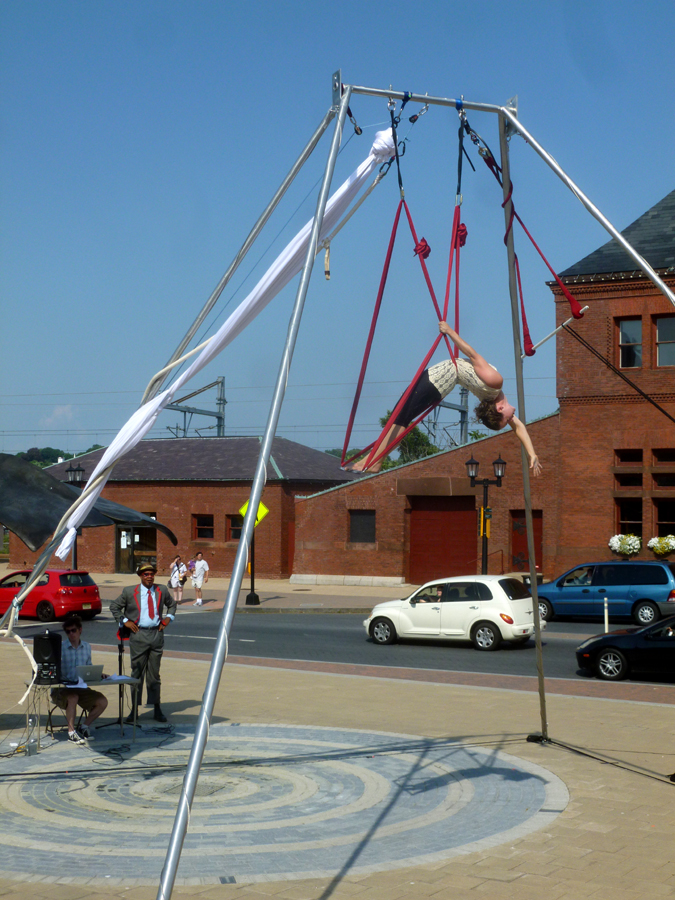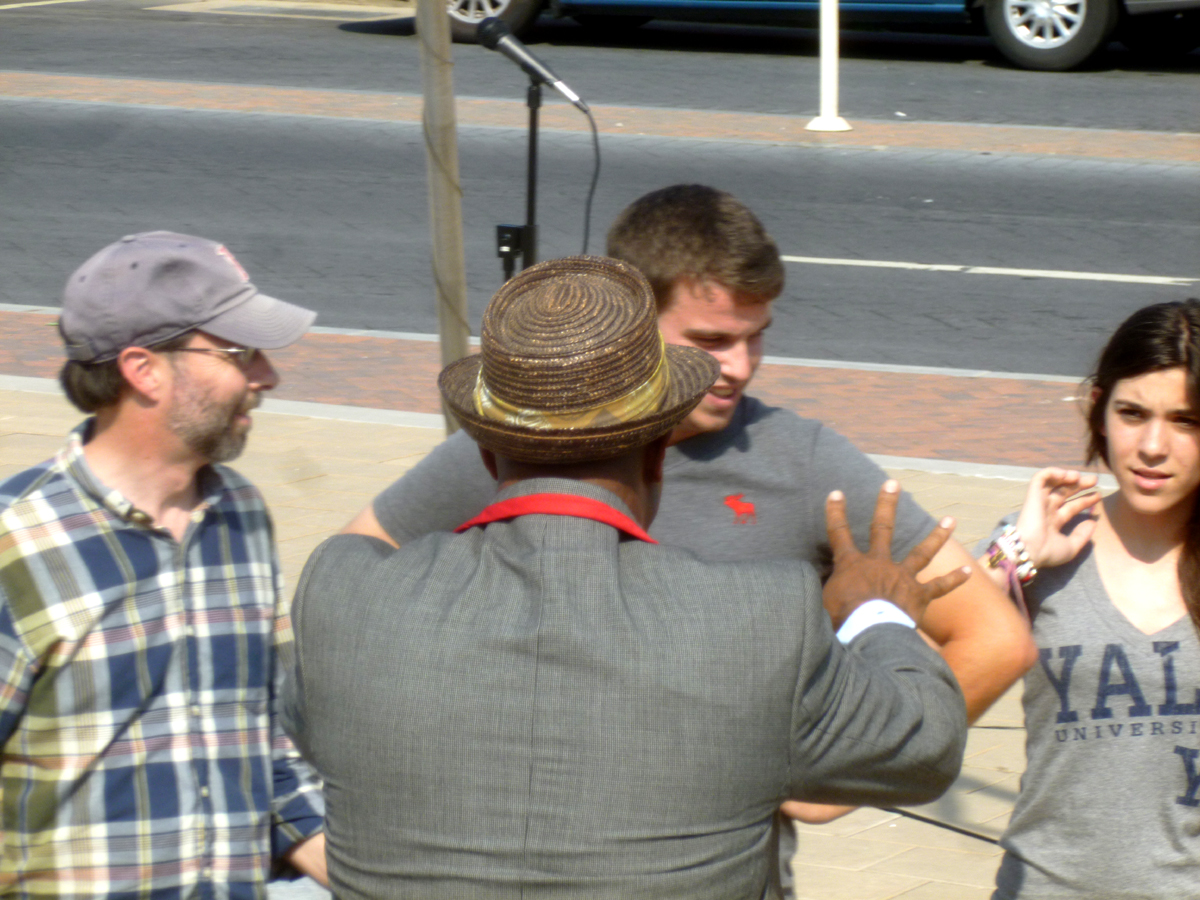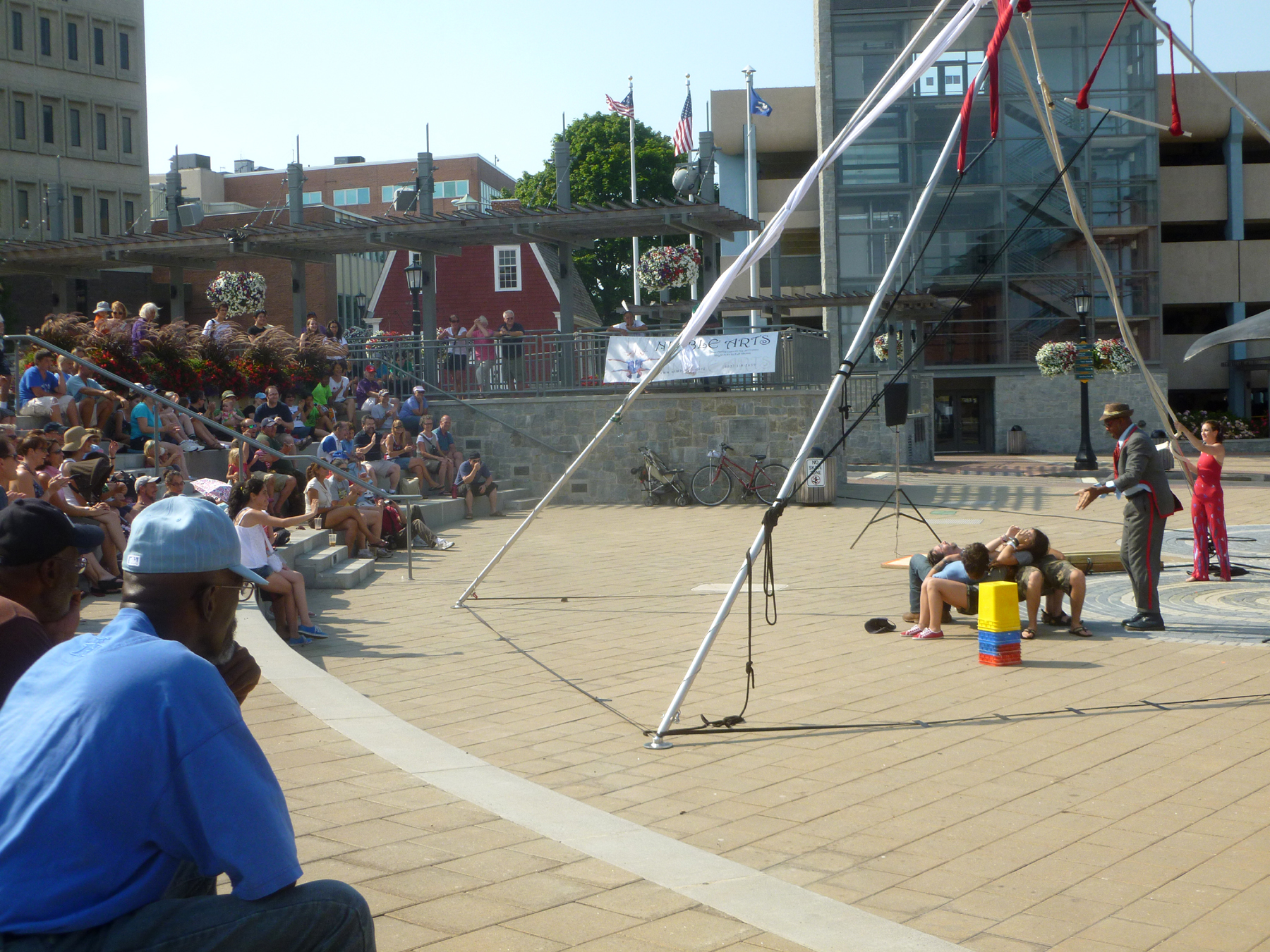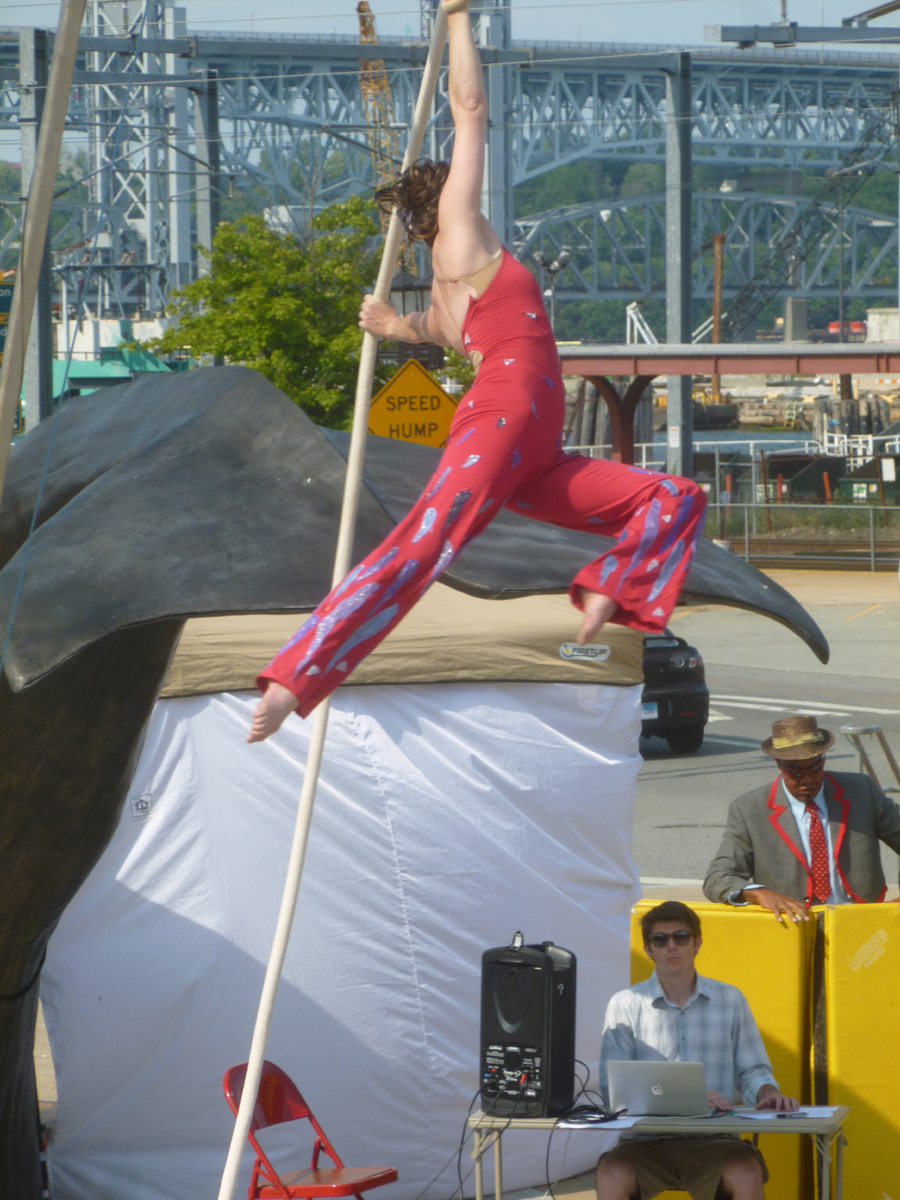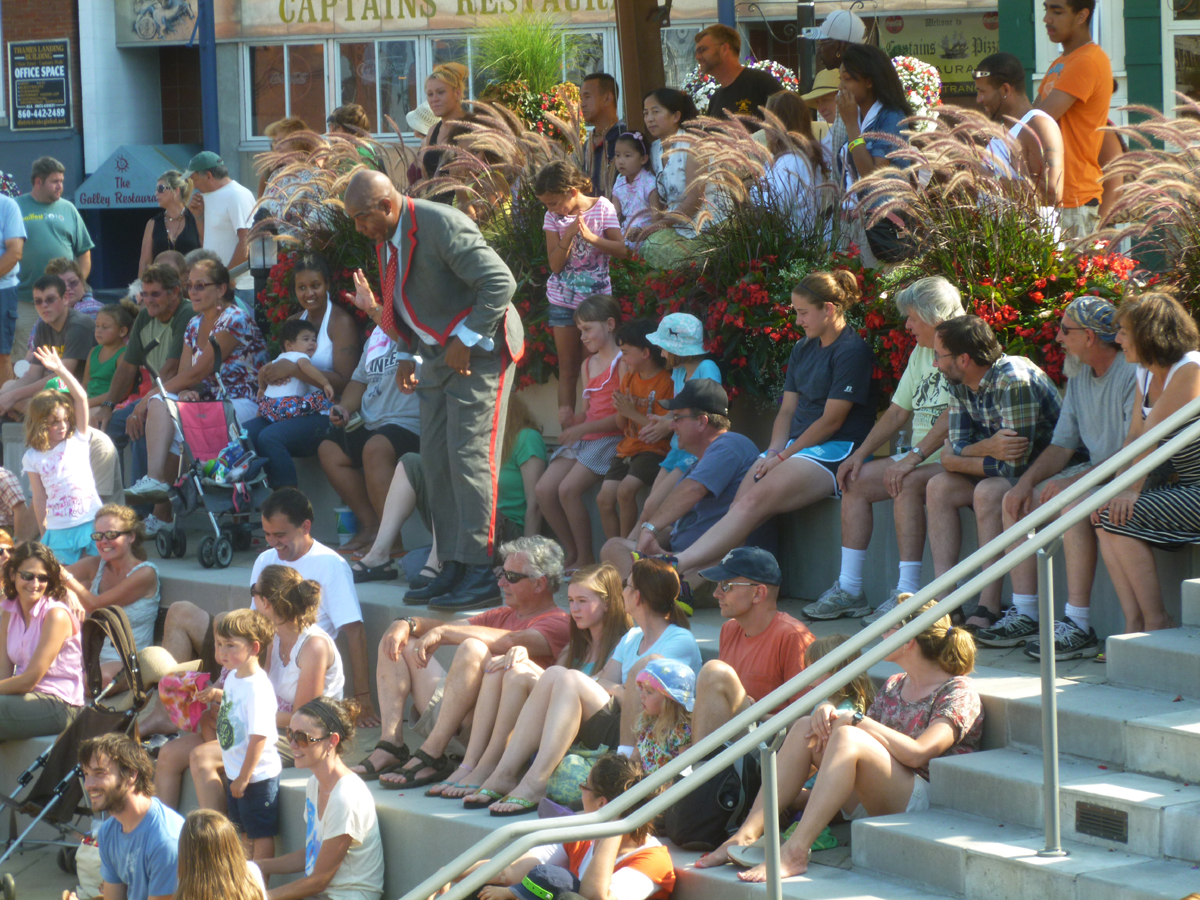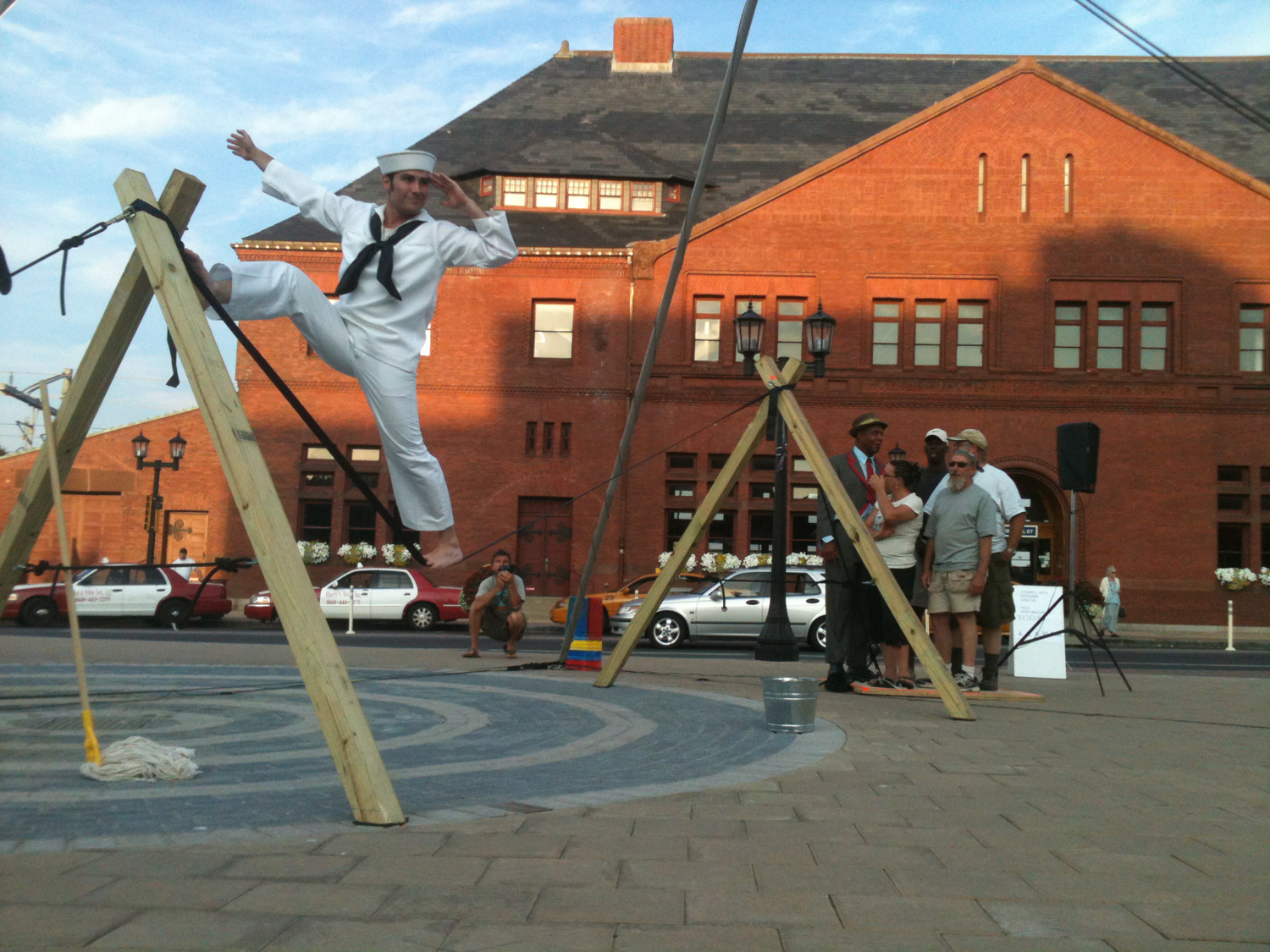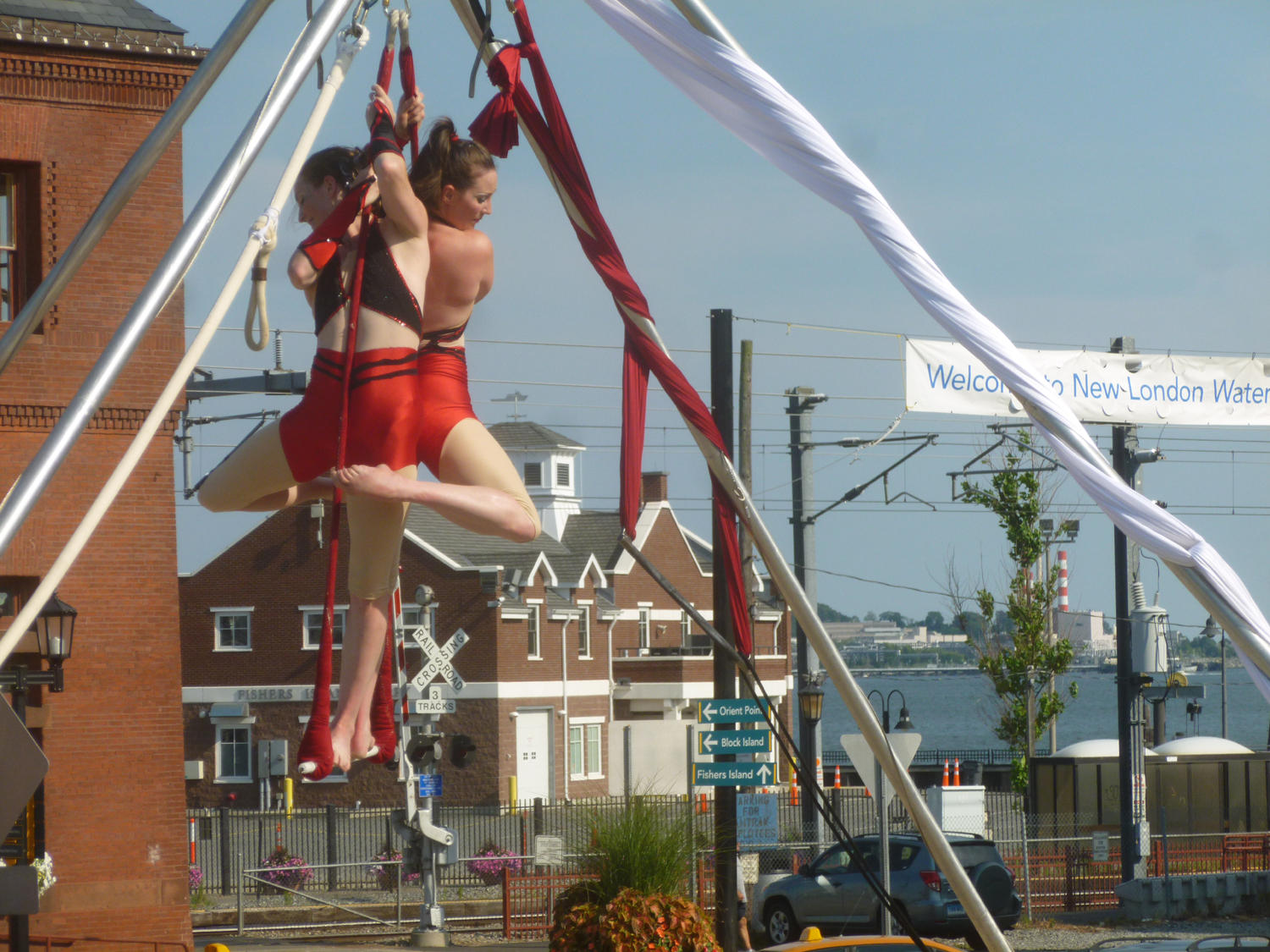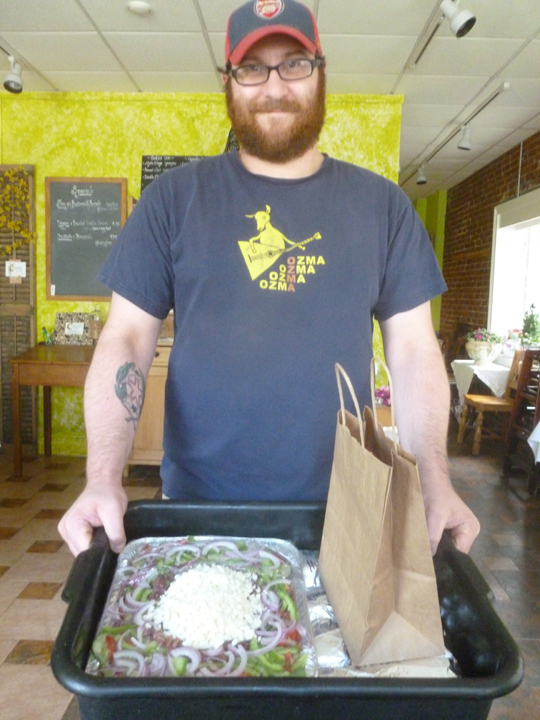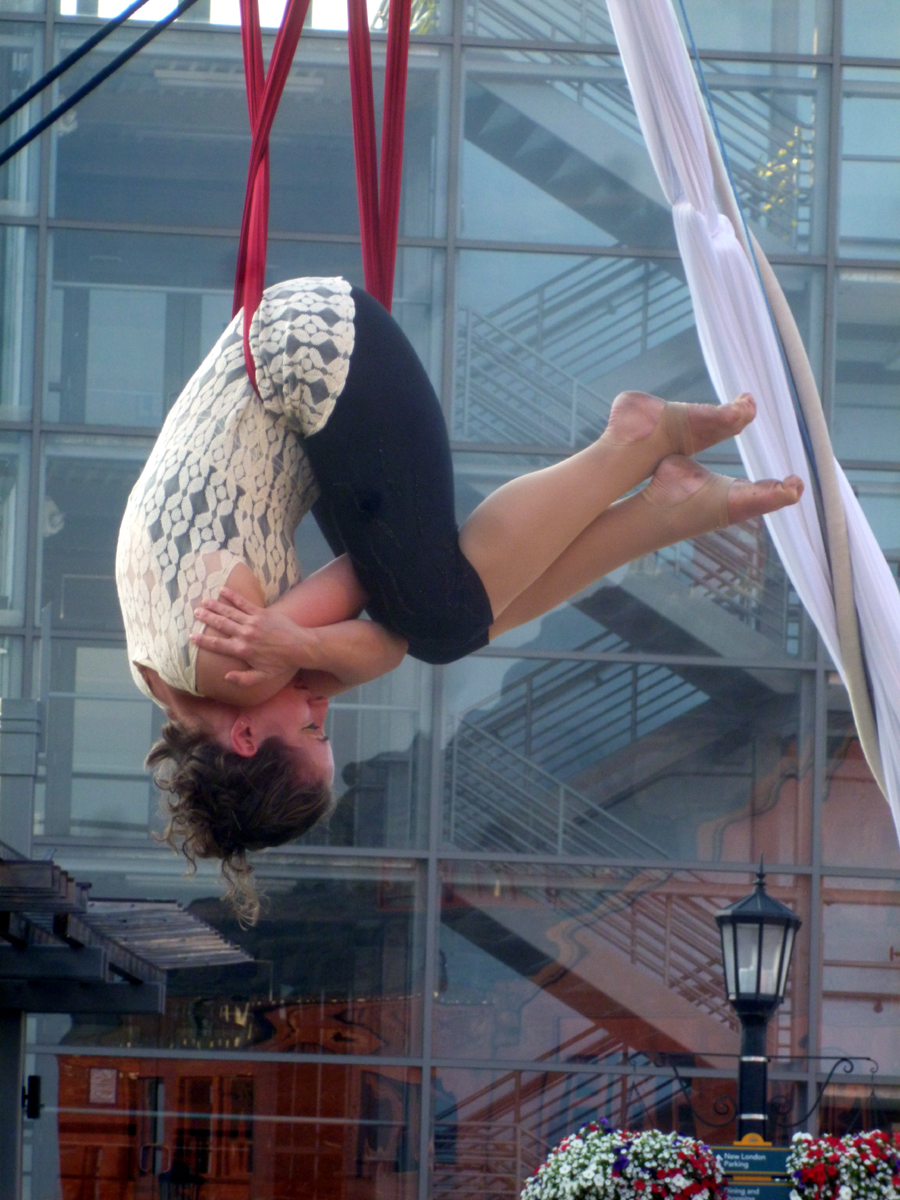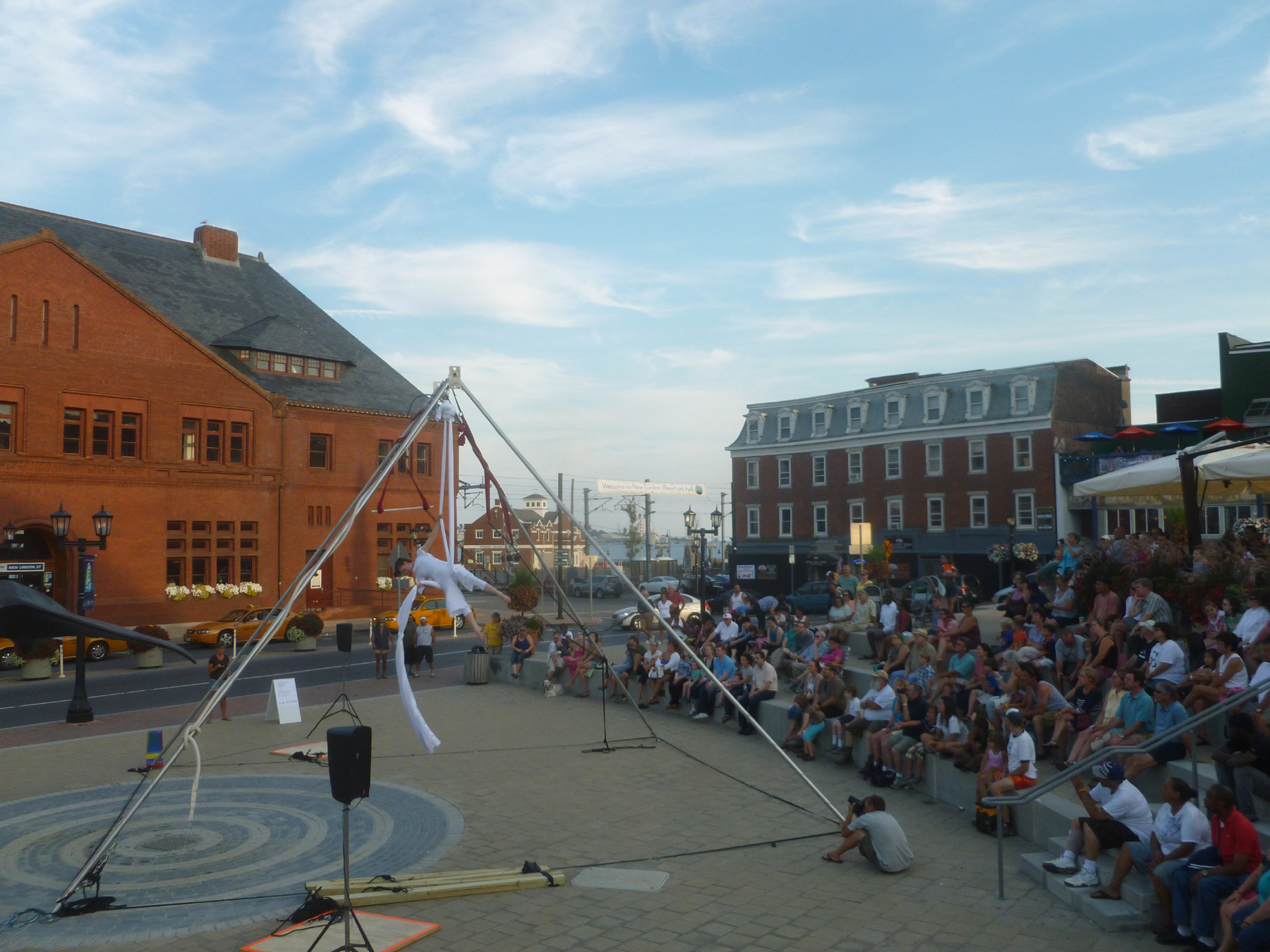 5.14.12 Who doesn't love it when the circus comes to town. This was the thrid visit for Nimble Arts Summer Circus.

They arrived at about noon and immediately started to set up the rig. The juggling workshop went off at 2 with not a lot of students, but a good time was had..

.

This year, Nimble Arts was sponsored by the CIty of New London (thank you, Barbara Neff) with help from New London Maritime Society, and a grant from Veolia Water - the New London Water Authority.

The acts all were new, and the troop gave two FREE performances on Parade Plaza - at 4 and 6:30 PM.

5.14.12 Above: our friends at Mangetout again prepared the dinners for our actrobats. Sean, above, made wraps, salad, and delicious desserts (heavy on the chocolate, by request.)

Left: Serenity and Bill Forchion perform on the plaza. Above left: Serenity and twin sister Elsie Smith perform on the trapeze,.Ryan Freeze was the sailor on the slack wire, and Lauren Brunig the aerialist. Matt Regan ran the sound.

Below: volunteers prepare to do someting astonishing! Below that, Mayor Darryl Finizio introduces the show!

7.14.12 There was a lot going on today -among other things in town, such as the City's Waterfront event - Don't Miss the Boats.  It was the first day of our Sentinels on the Sound - Lighthouse Weekend.

At the Custom House, we were busy organizing Saturday's seven different lighthouse boat tours and we had a much-anticipated opening for New London native, artist Mark Shasha.

Moonjellies and Daydreams - The Art of Mark Shasha is now on view through mid September. We've got Mark's Moonjellies book & posters for sale in our Museum Shop.

7.14.12 The boat rides were the big hit of last year's first lighthouse weekend.

But we'd had a few issues, aomng these, there was no easy way for people to get ashore at New London Harbor Light.

Thanks to Pat and John Kennedy of Kennedy Marine, the problem was solved with a floating dock with a flip-down final section--one didn;t even get one's feet wet!

We just about filled all the tours and are looking forward to another full day of tours tomorrow.

7.14.12 This series of photos illustrates our new method of disembarking at the lighthouse. It's a great system, and should work at any tide.

Other elements of the day included visitors to the new pop-up gallery - in this case, New London Planning director Kristin Clarke with her lighthouse-loving son Aden, who stopped in on their way to the Old Mill opening.

7.12.12 Seems like we just went through this a week ago, but once again it was time to shift exhibitions.

Sgott MacKenzie's charming Further Adventures of the Giant Squid and the Seagull moved across the street into the new pop-up annex.

And our new show arrived -- Mark Shasha unpacked book illustrations (& at left, Russ DeMarco examines a scene from Clock Tower Days) and beautiful oil paintings. Meanwhile, we moved our 1812 library exhibit into the Customs office!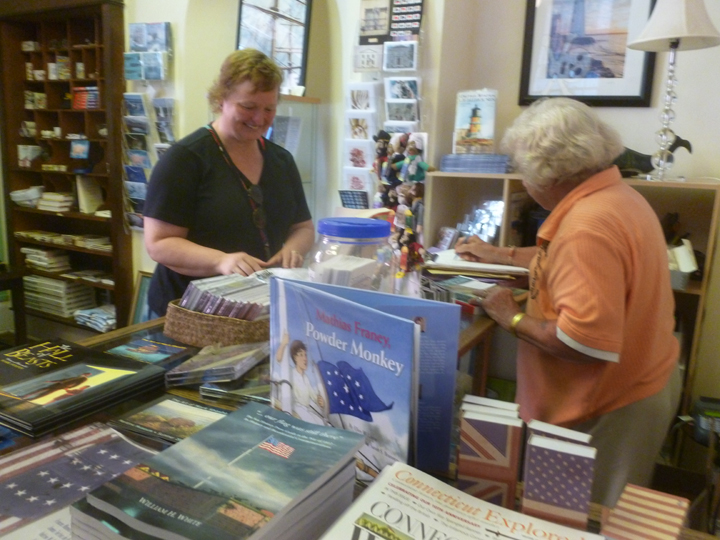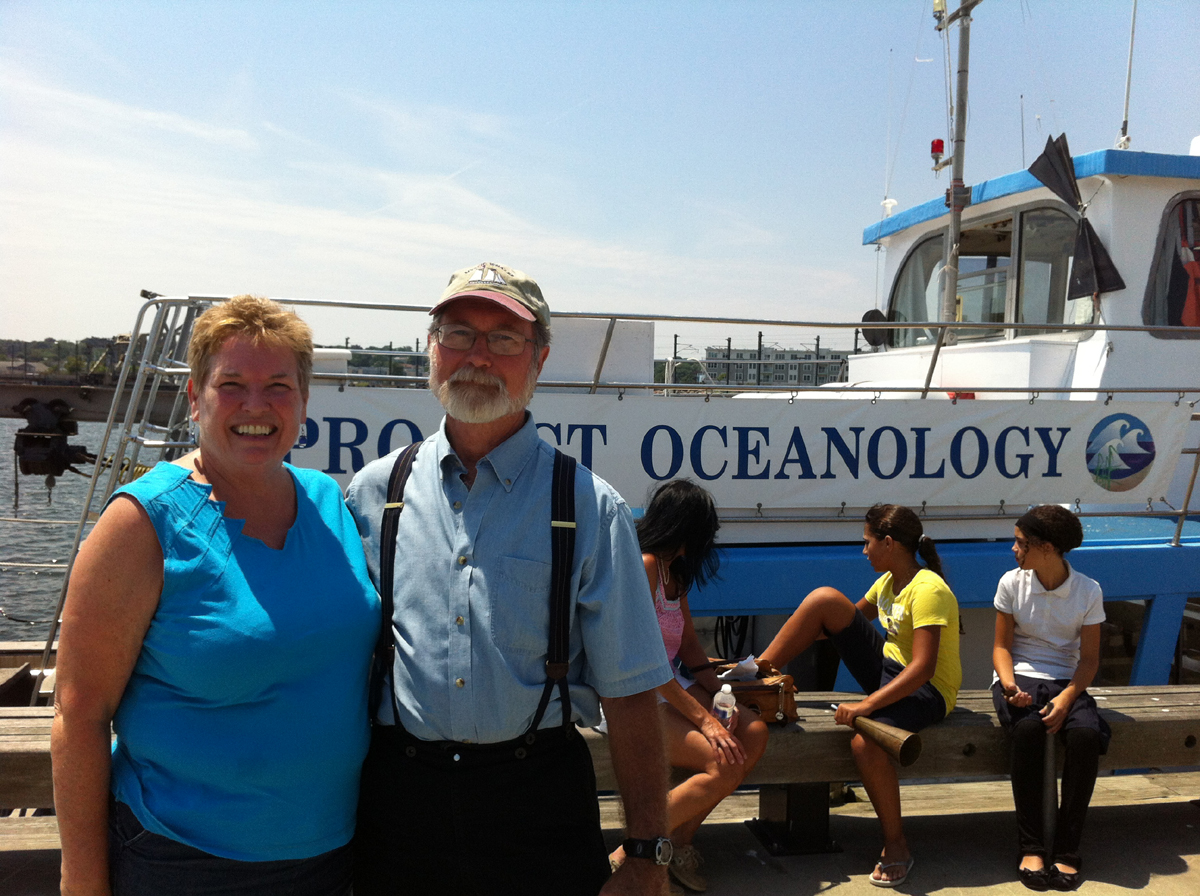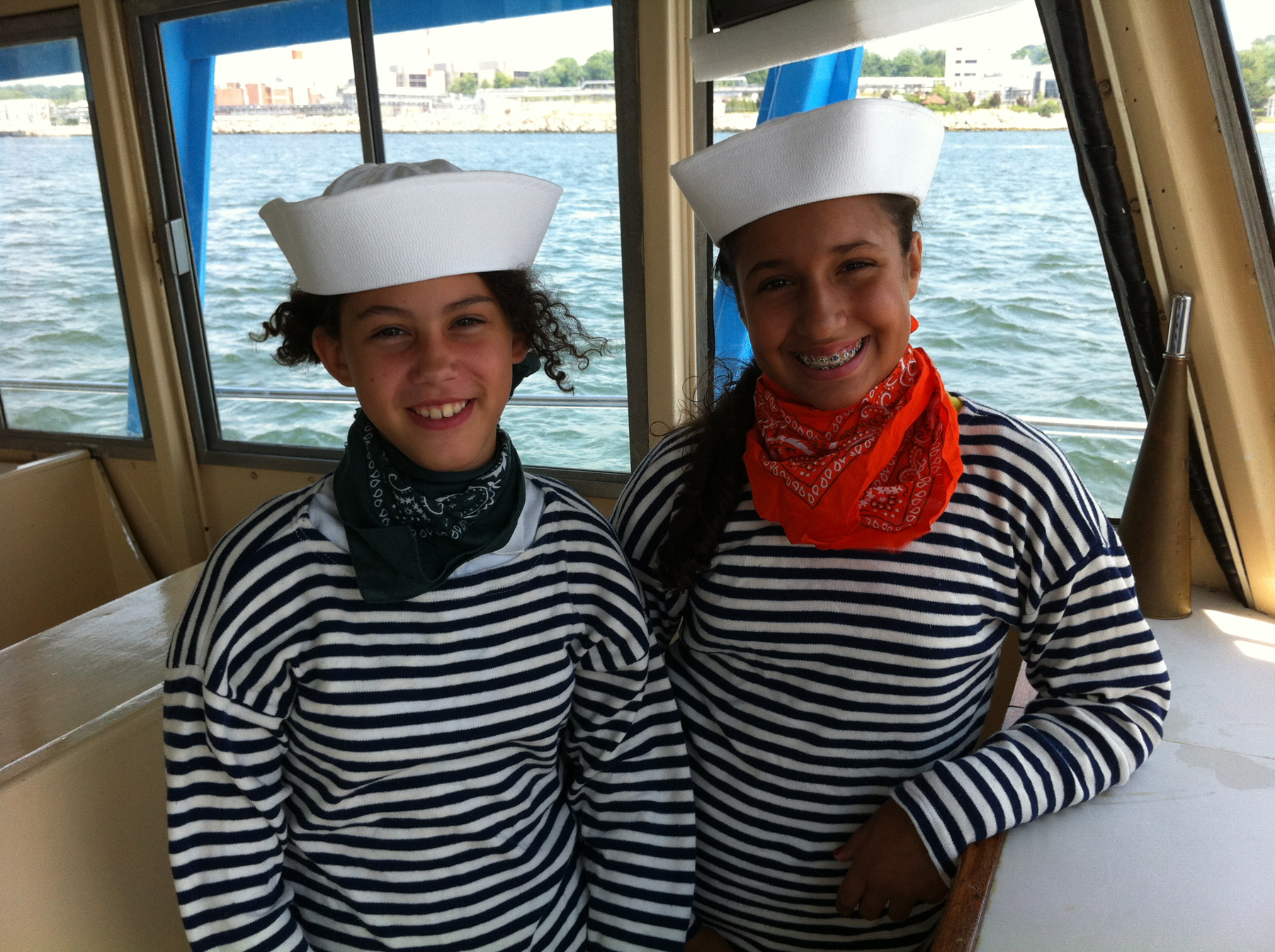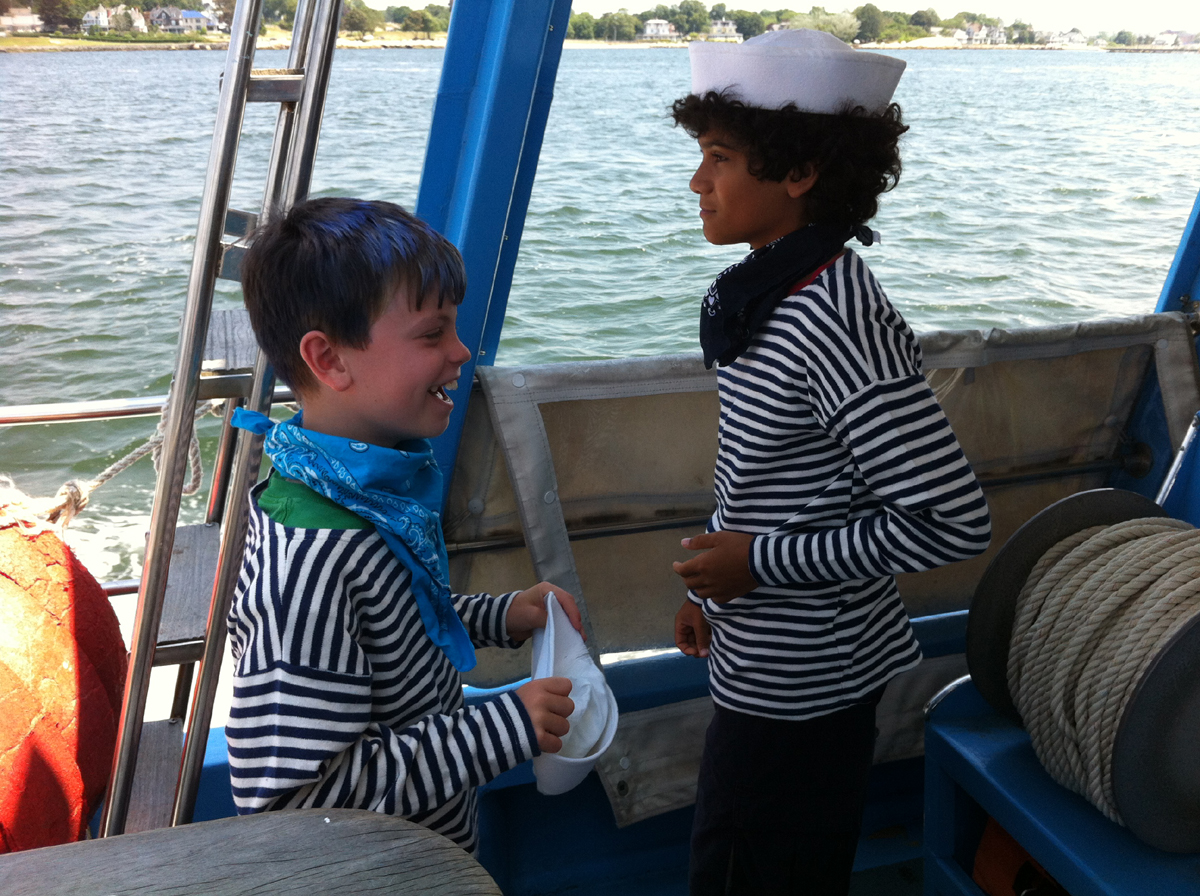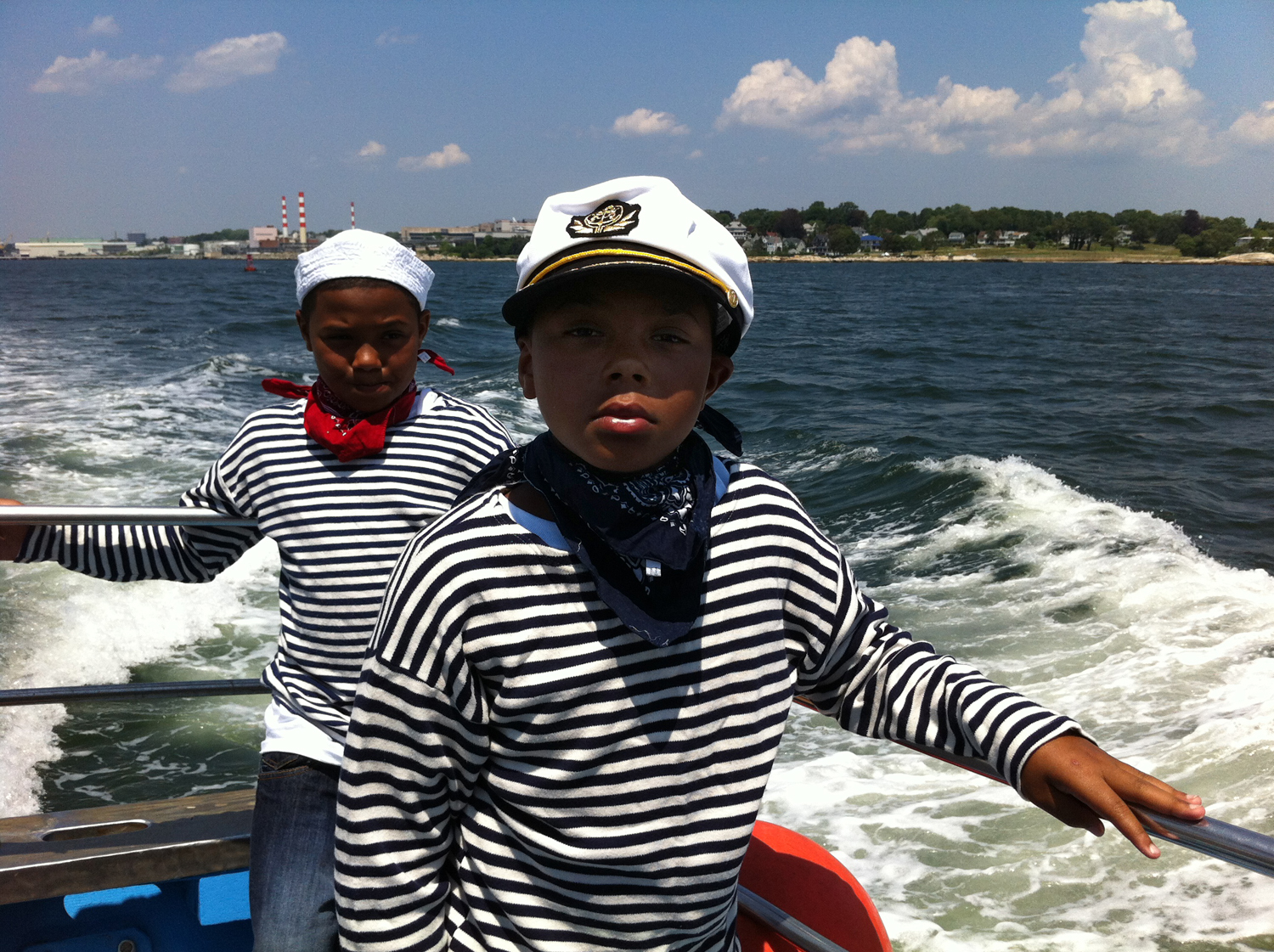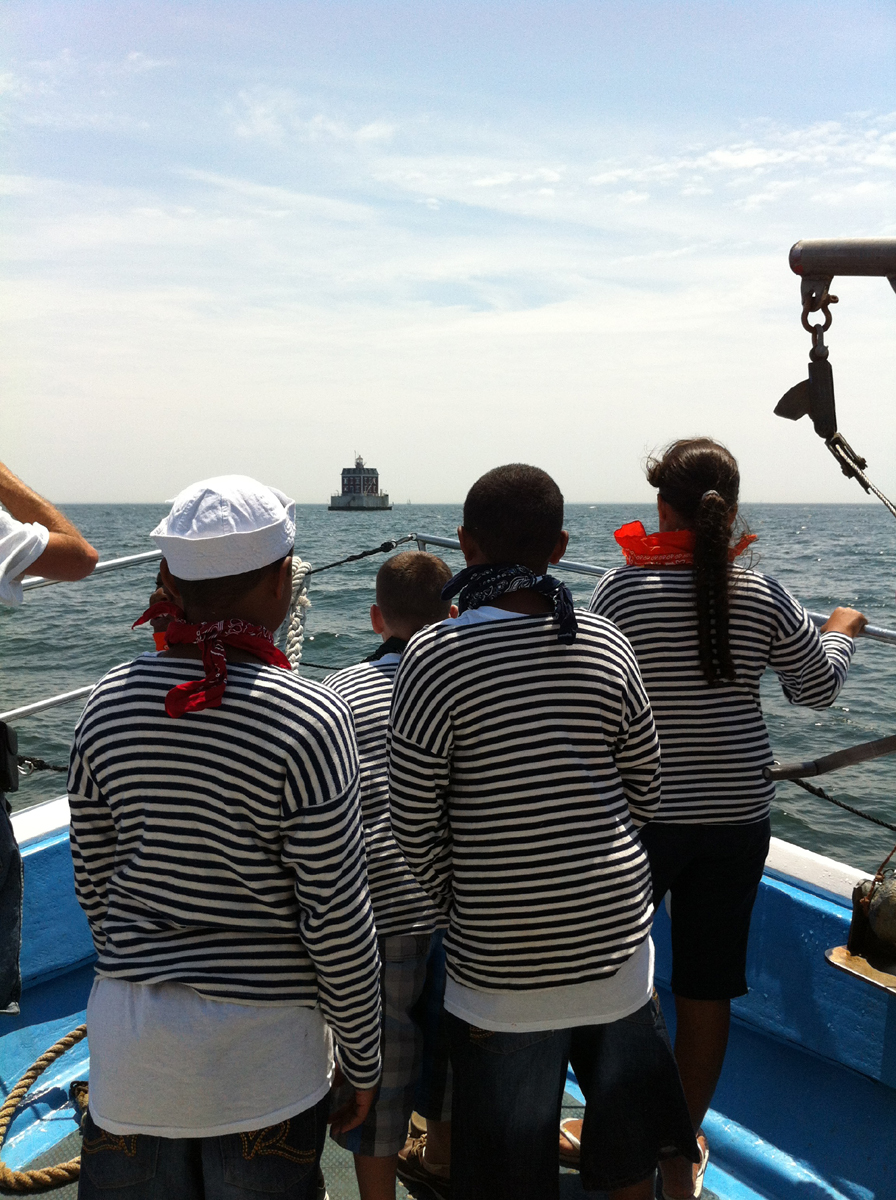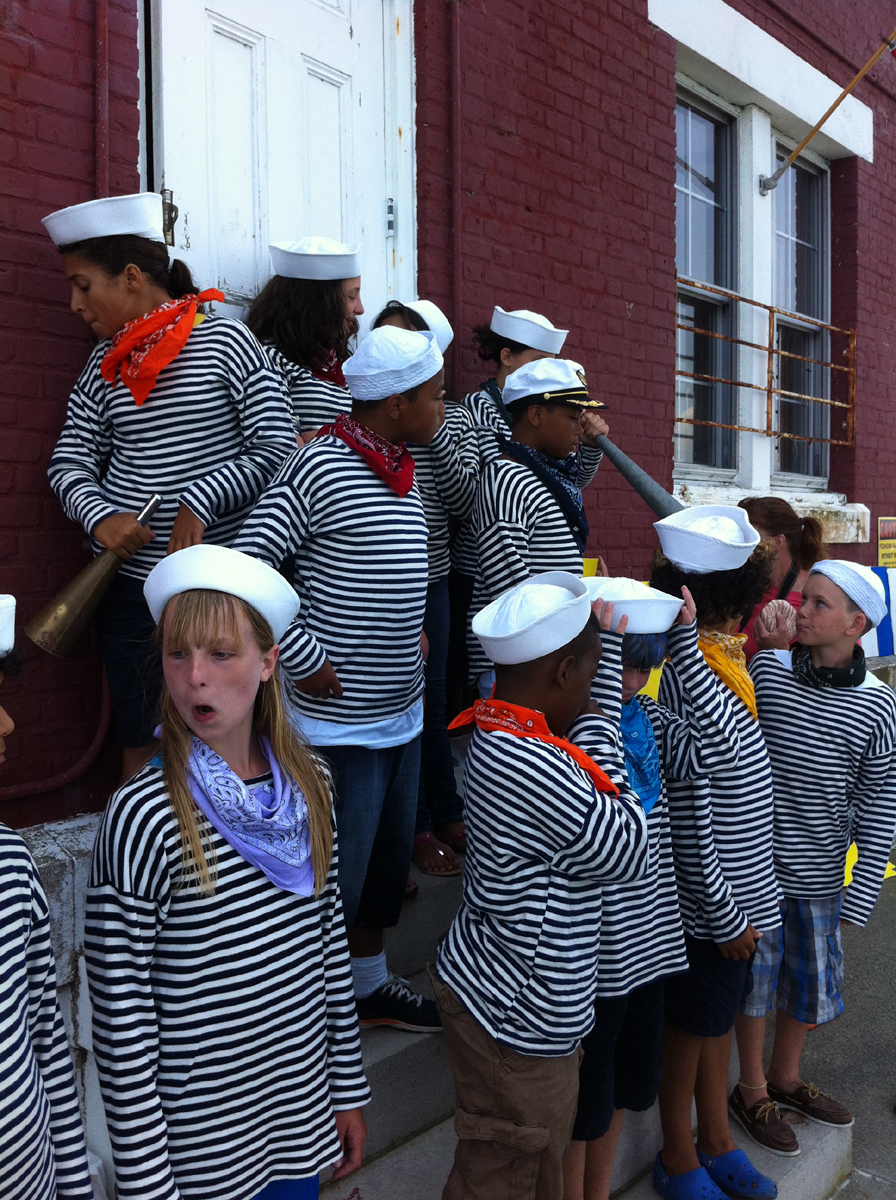 7.14.12 Among Lighthouse Weekend activities, we chartered Project Oceanology to take the Lighthouse Kids Sea Shanty Chorus out to visit Ledge Light. Far left, below: SEMI instructor and New London Public School teacher Jody Barthel, who has run the Lighthouse Kids program for the past two years, with singer Geoff Kauffman, who directs the chorus.

Also on board were New London Ledge Light Foundaion directors Todd and Marcia Gipstein, who gave the students a full tour of the lighthouse. Marcia Gipstein took these photos of the Lighthouse Kids!

Below, NLMS trustee Alma Peterson staffed the Museum Shop -- all weekend!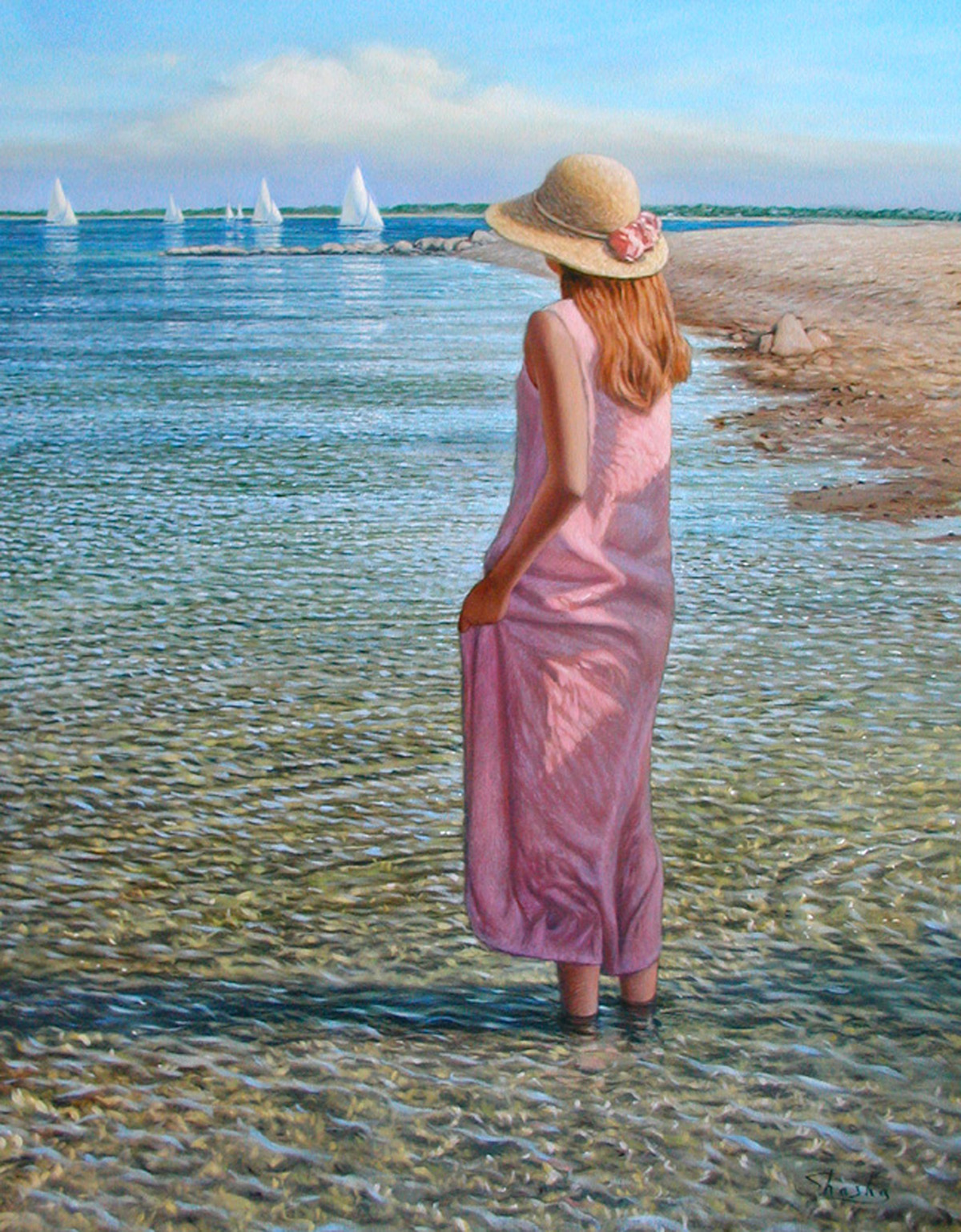 7.7.12 SailFest - OpSail is the kind of event everybody wants to be a part of. So it was pretty exciting around the Custom House. FIrst, our friend Brian McCarthy brought by a painting he believes may be a lost Turner. It is on view above the front desk. Then, none other than Miss Greater New London Teen showed up -- and everyone was wearing hats & chambray!

7.6.12 We also are a part of The Rockets Red Glare exhibition, just opened at the Lyman Allyn. At left, Edward Baker, director of the New London Historical Society, who wrote the grants for the project.

7.7.12 OpSail - SailFest was a excting day for New London. We manned four different locations: the museum, itself, the pop-up gallery across the street, a table with event literature on the street as part of SailFest, and a similar table at Fort Trumbull as part of the Museum Village.

At left are some of our volunteers and visitors on Saturday.

Above left, photographer Tom Bombria, who put three photographs in our museum shop.

Below, the scene on the waterfront behind the Custom House.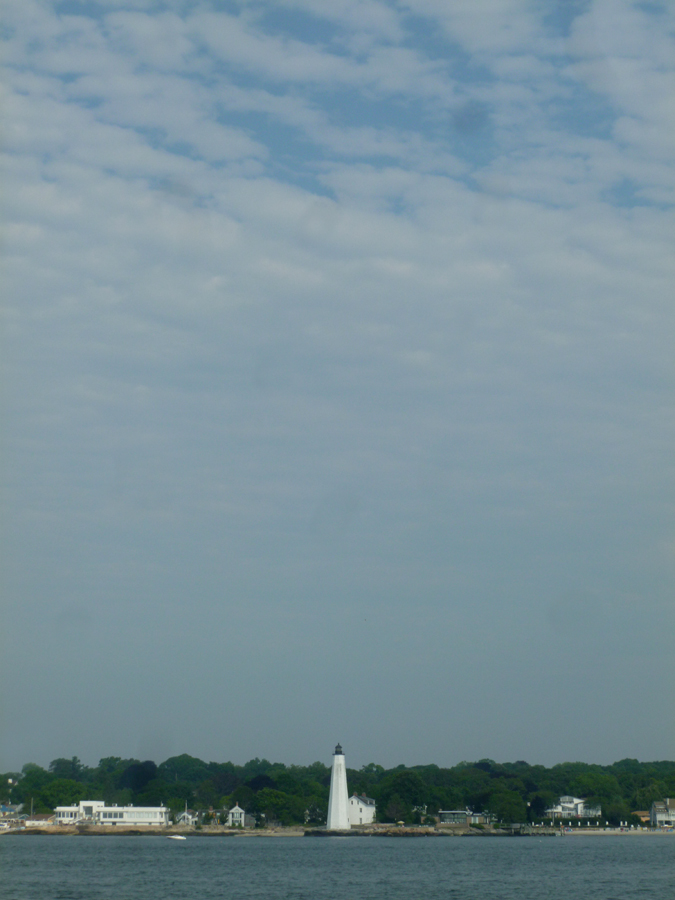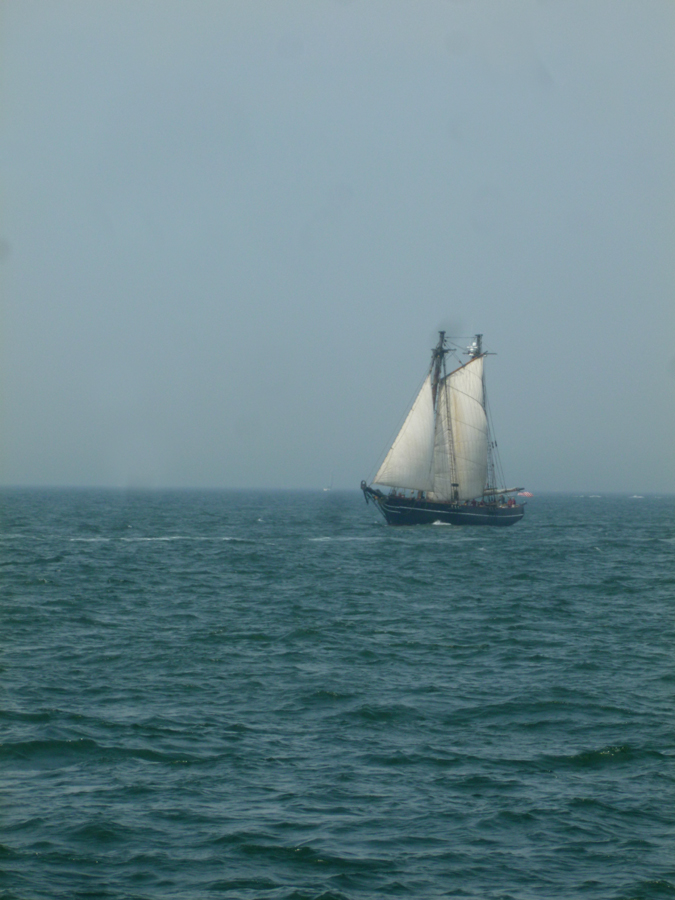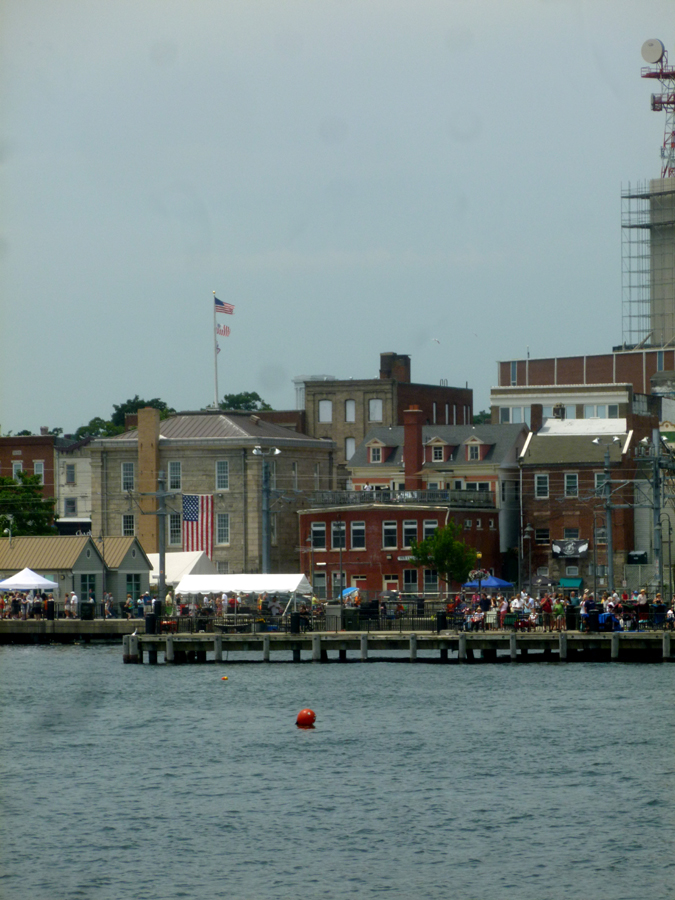 7.7.12 Thanks to NLMS trustee and OpSail chairman John Johnson, we were lucky enough to be invited aboard a Navy YP - or Yard Patrol boat, to take part in the Parade of Sail.

There was a slow start, as the Eagle couldn't get it's anchor up. But it was a great day on the water.

7.5.12 For some crazy reason, we choose tonight to open our new pop-up gallery and celebrate our exhibits: Sgott MacKenzie's watercolor & sculptural works and our library show, curated by Brian ROgers, on the War of 1812.

We had a  good amount of visitors in the pop-up. And at the same time, across the street, NLMS board president George Sprecace held a members appreciaition party. The party was really an attempt to lure in some new volunteers... Down the street Studio 33, the Hygenic and Expressiones all held openings.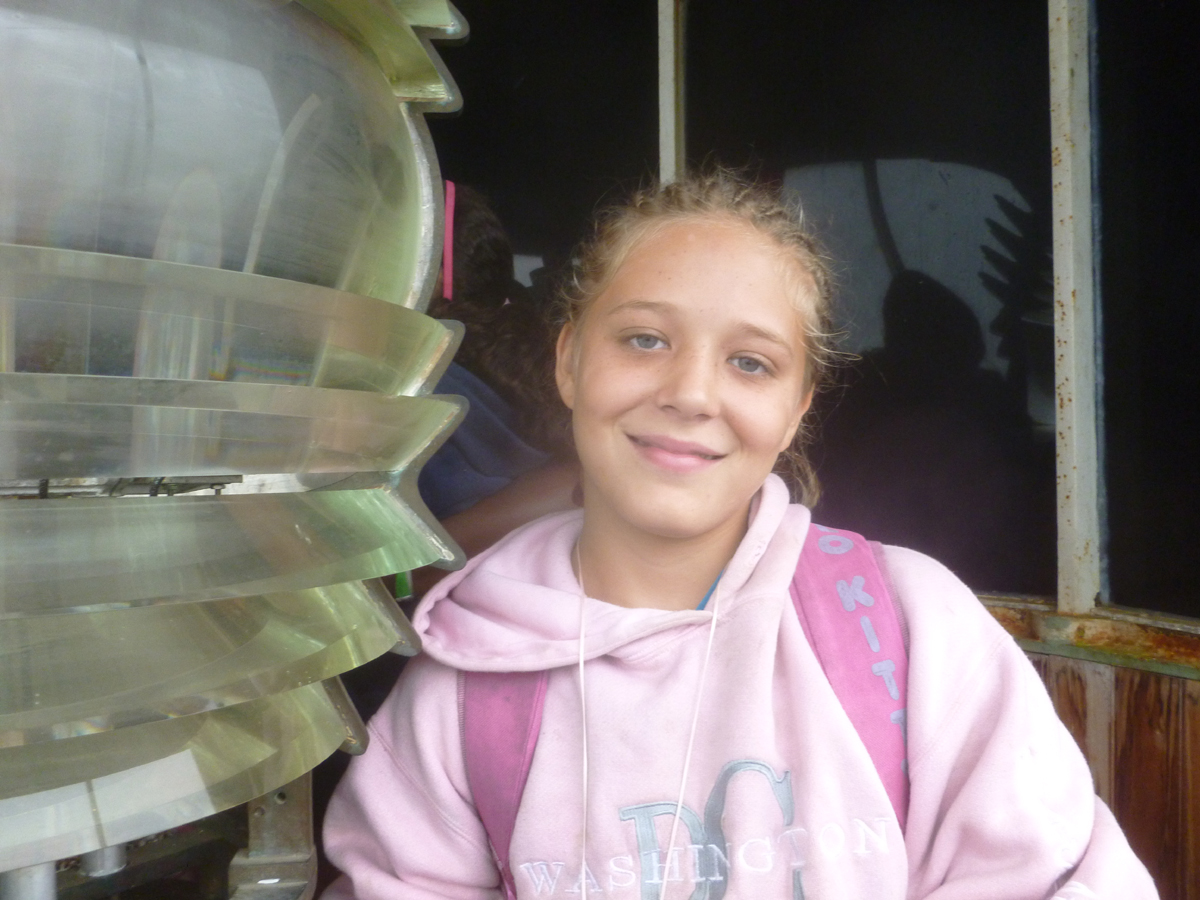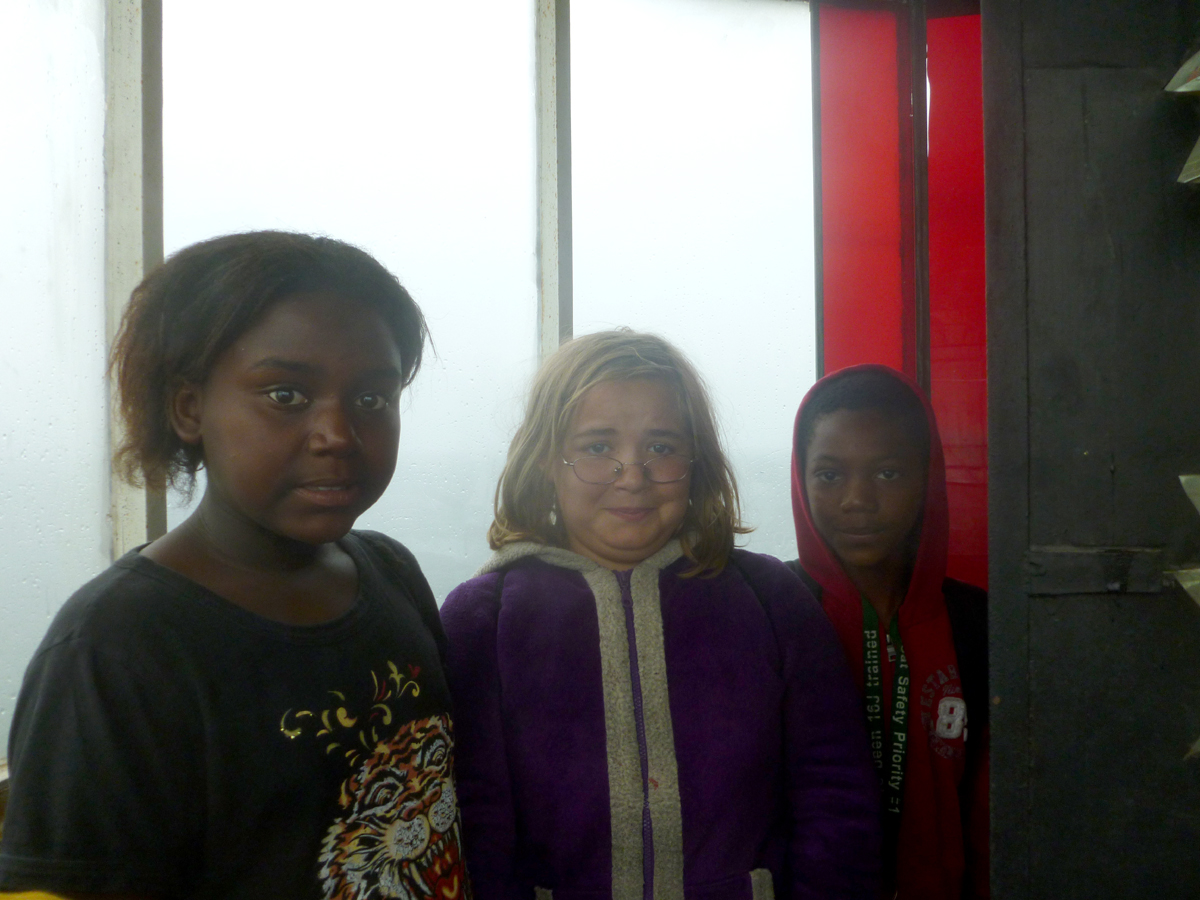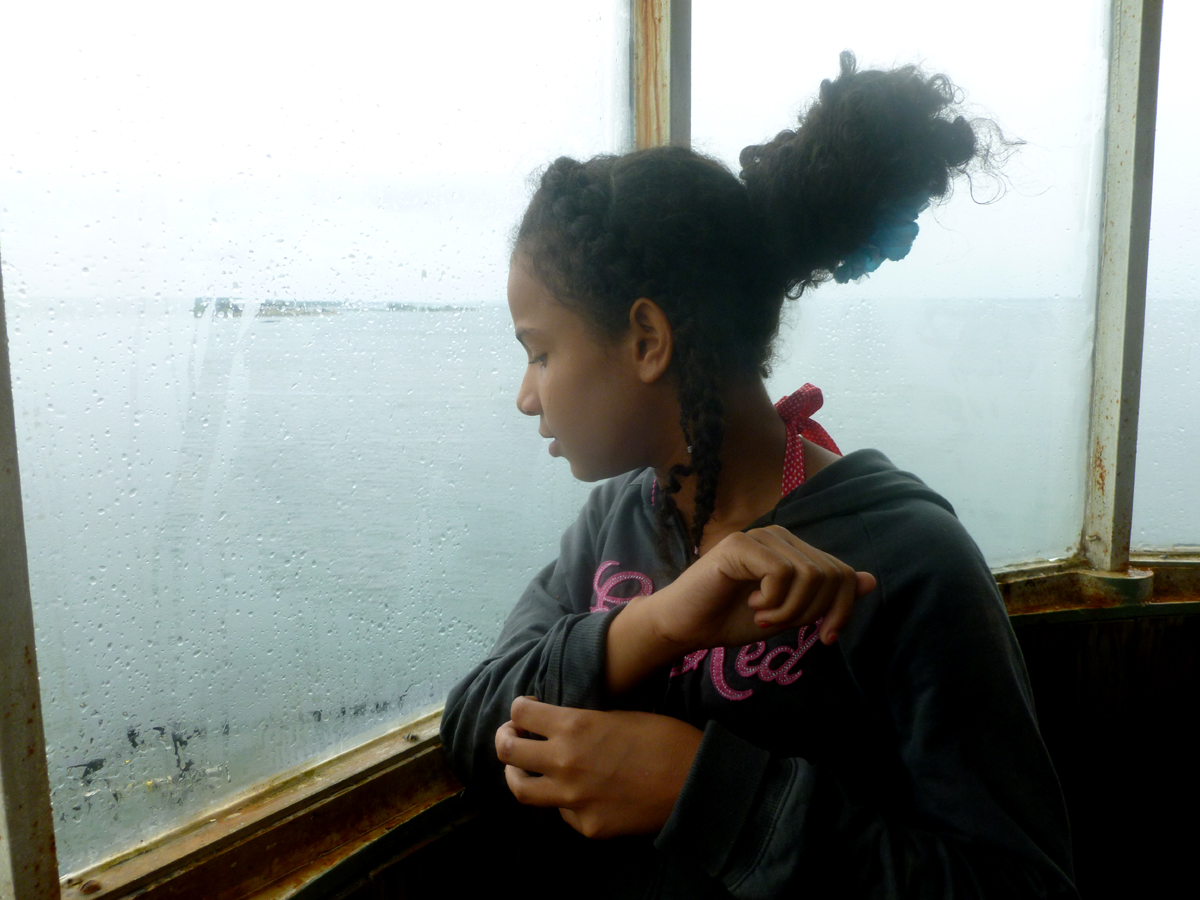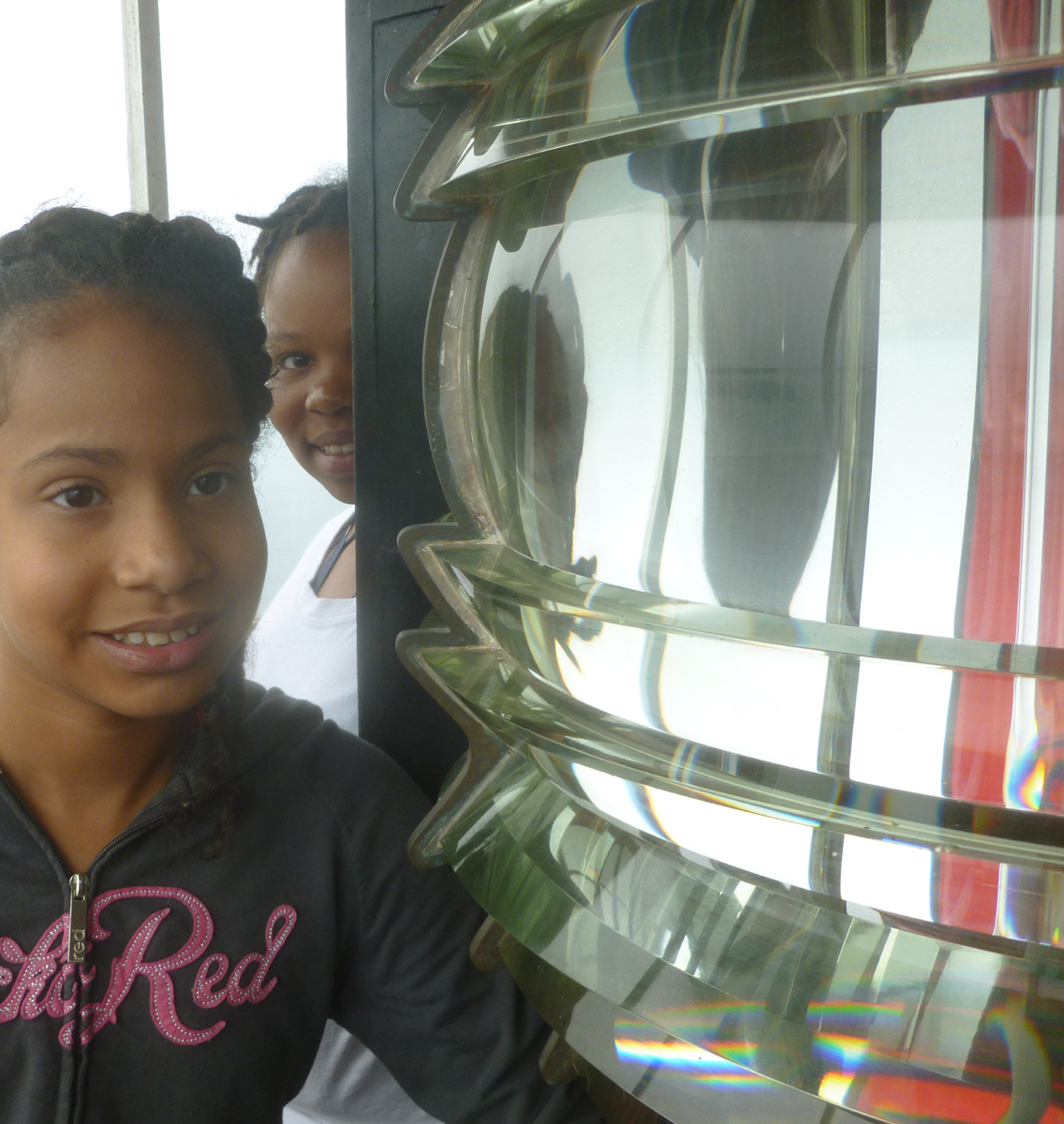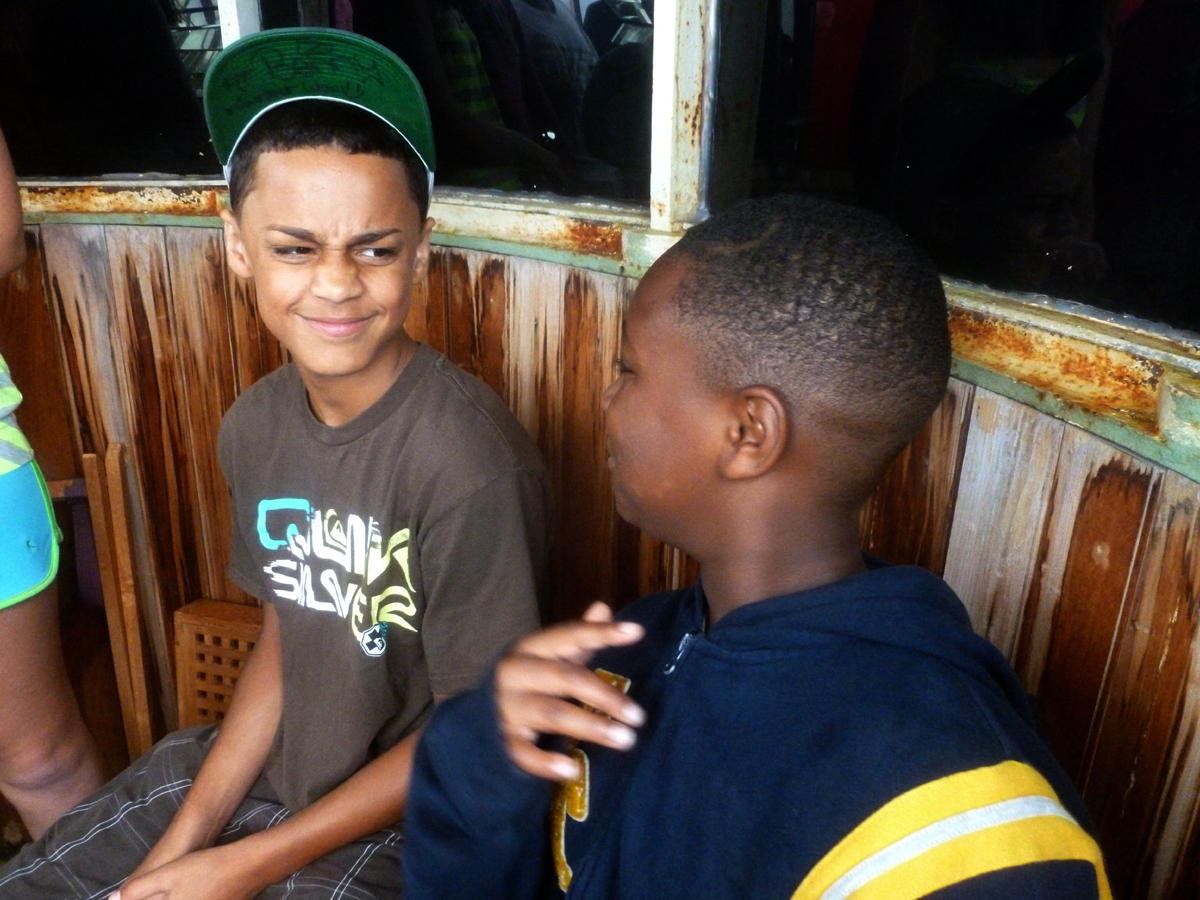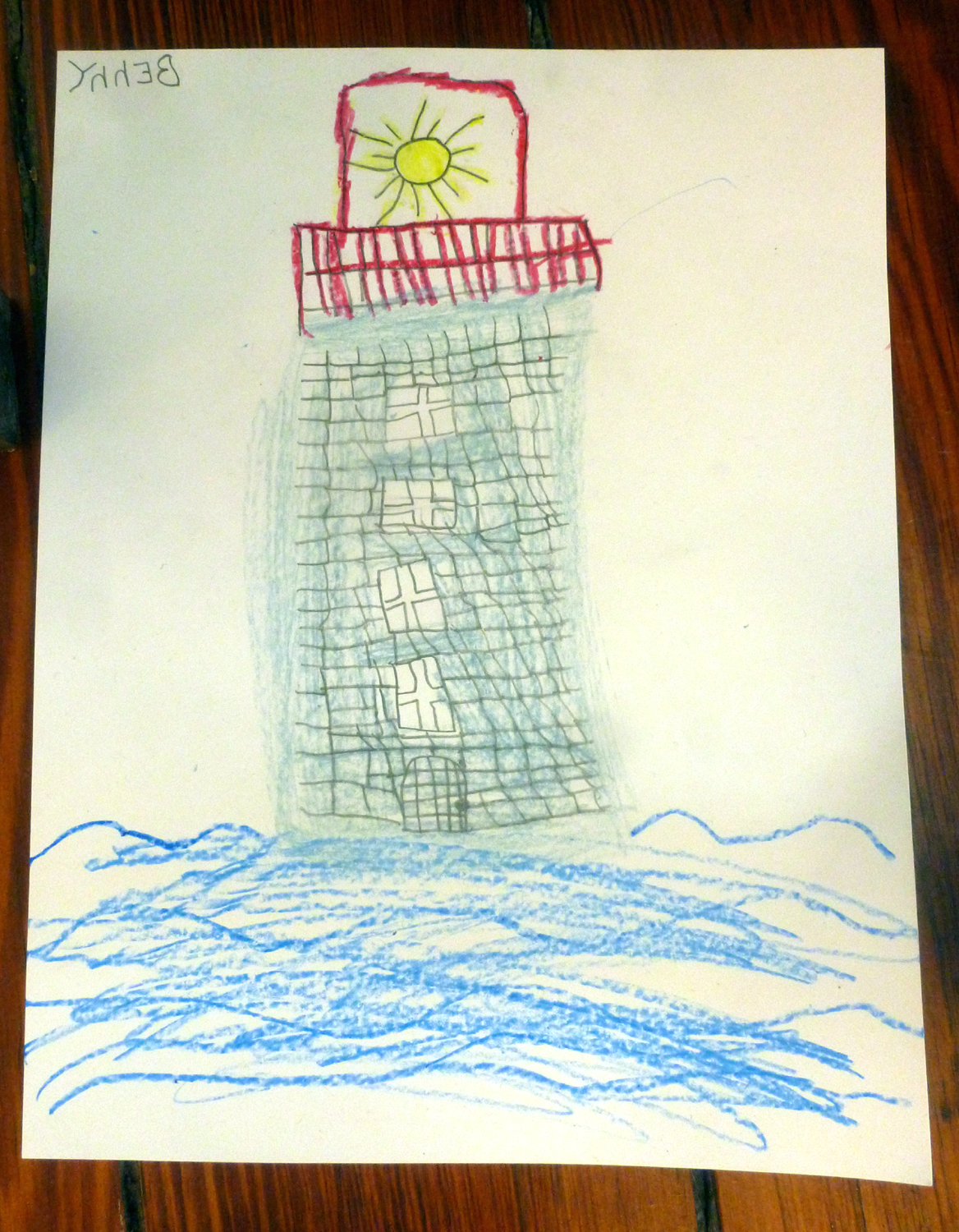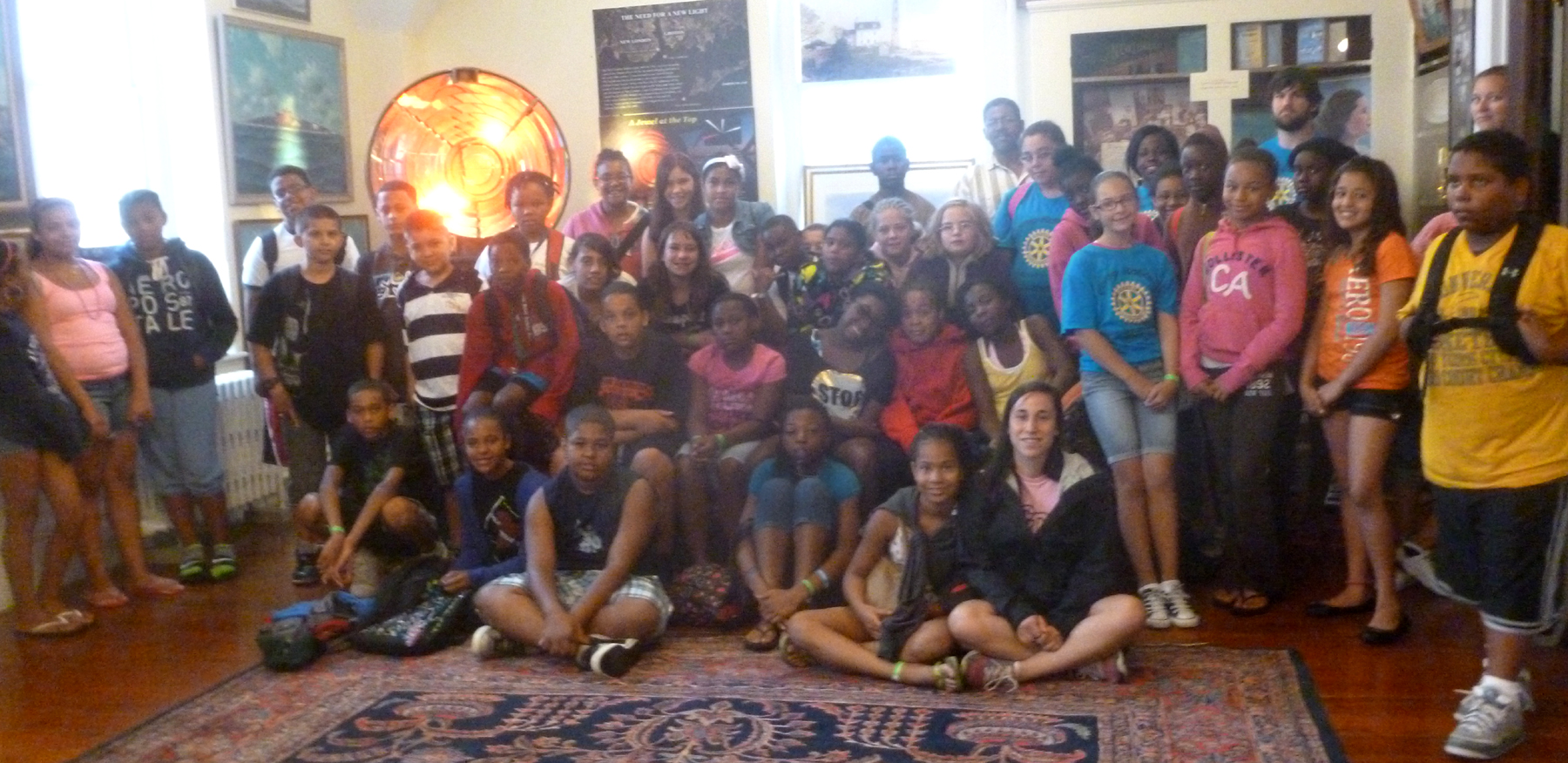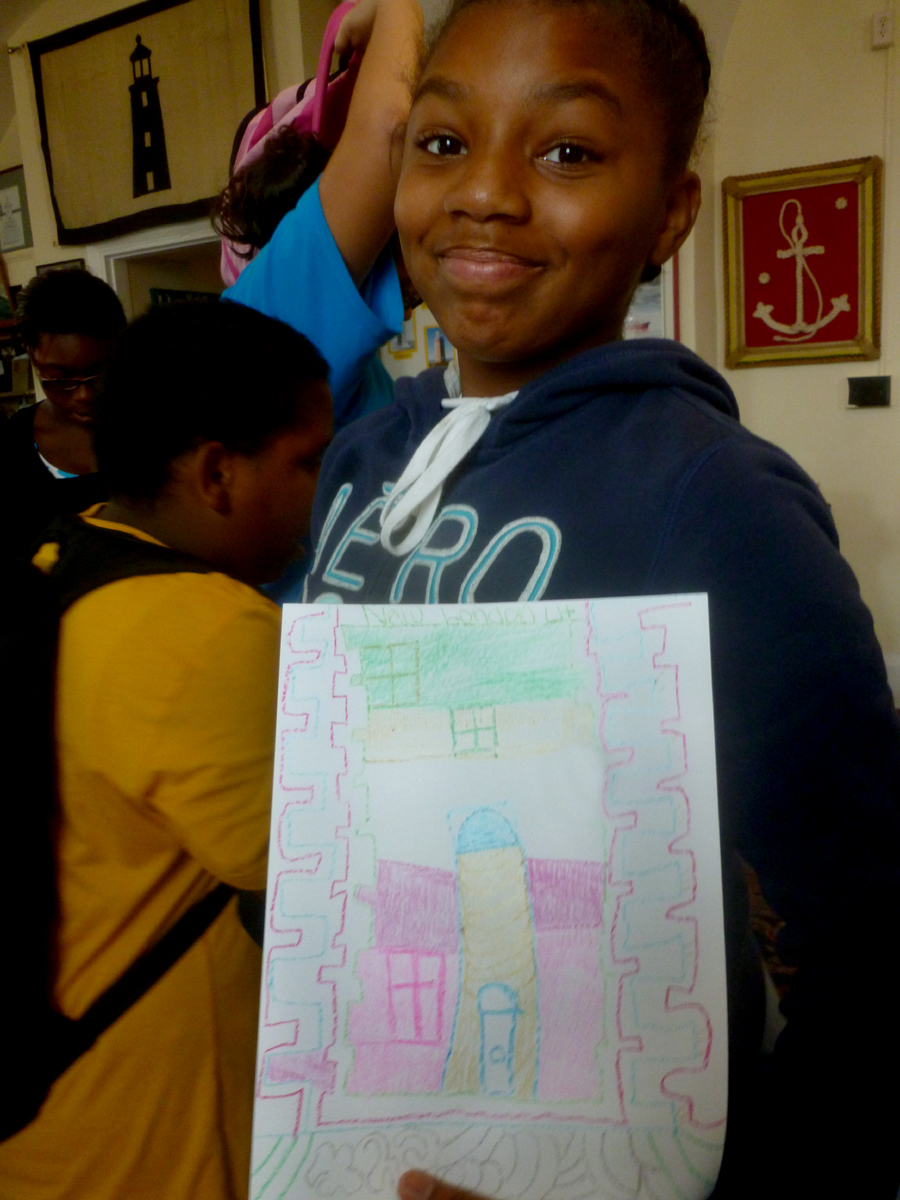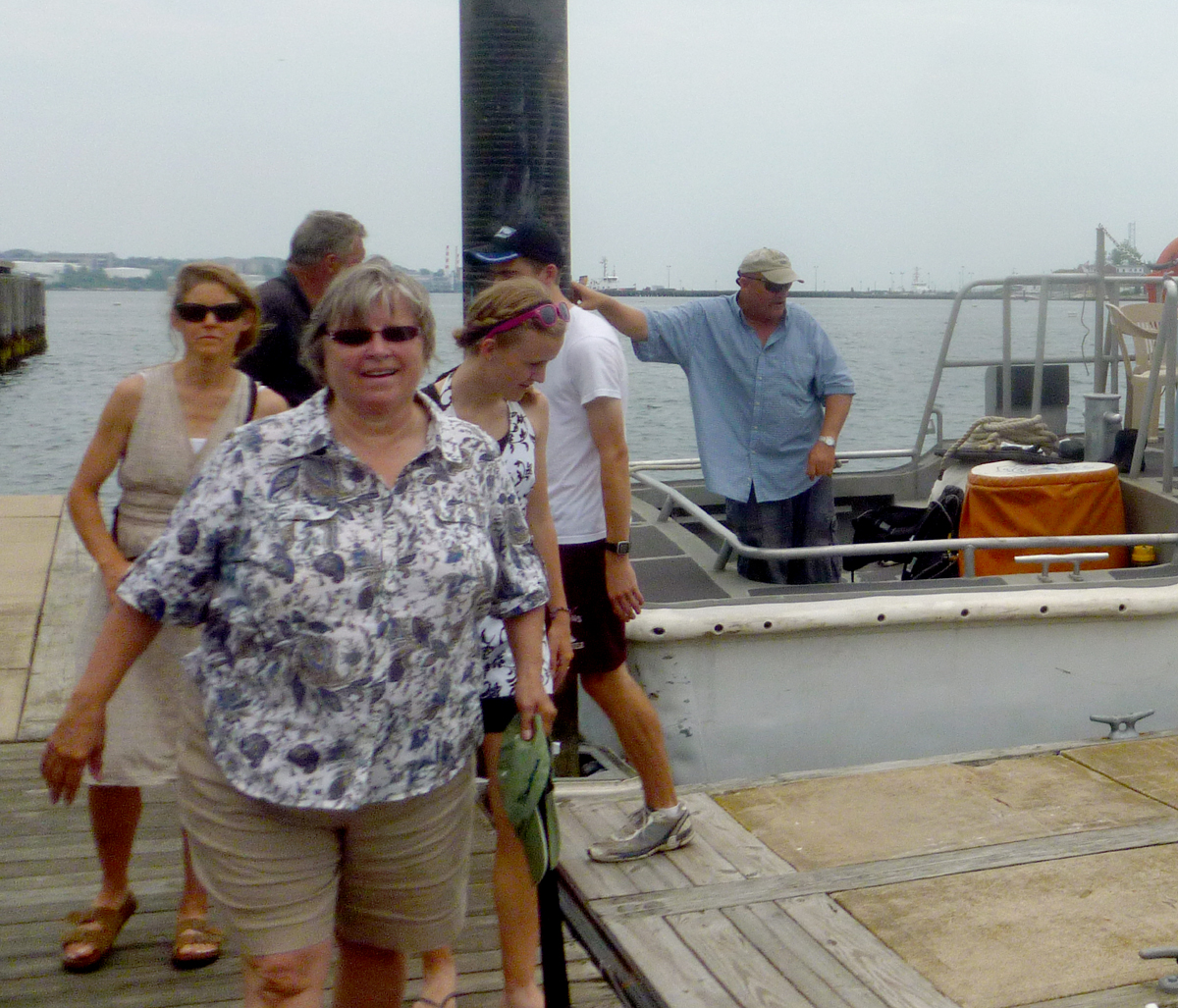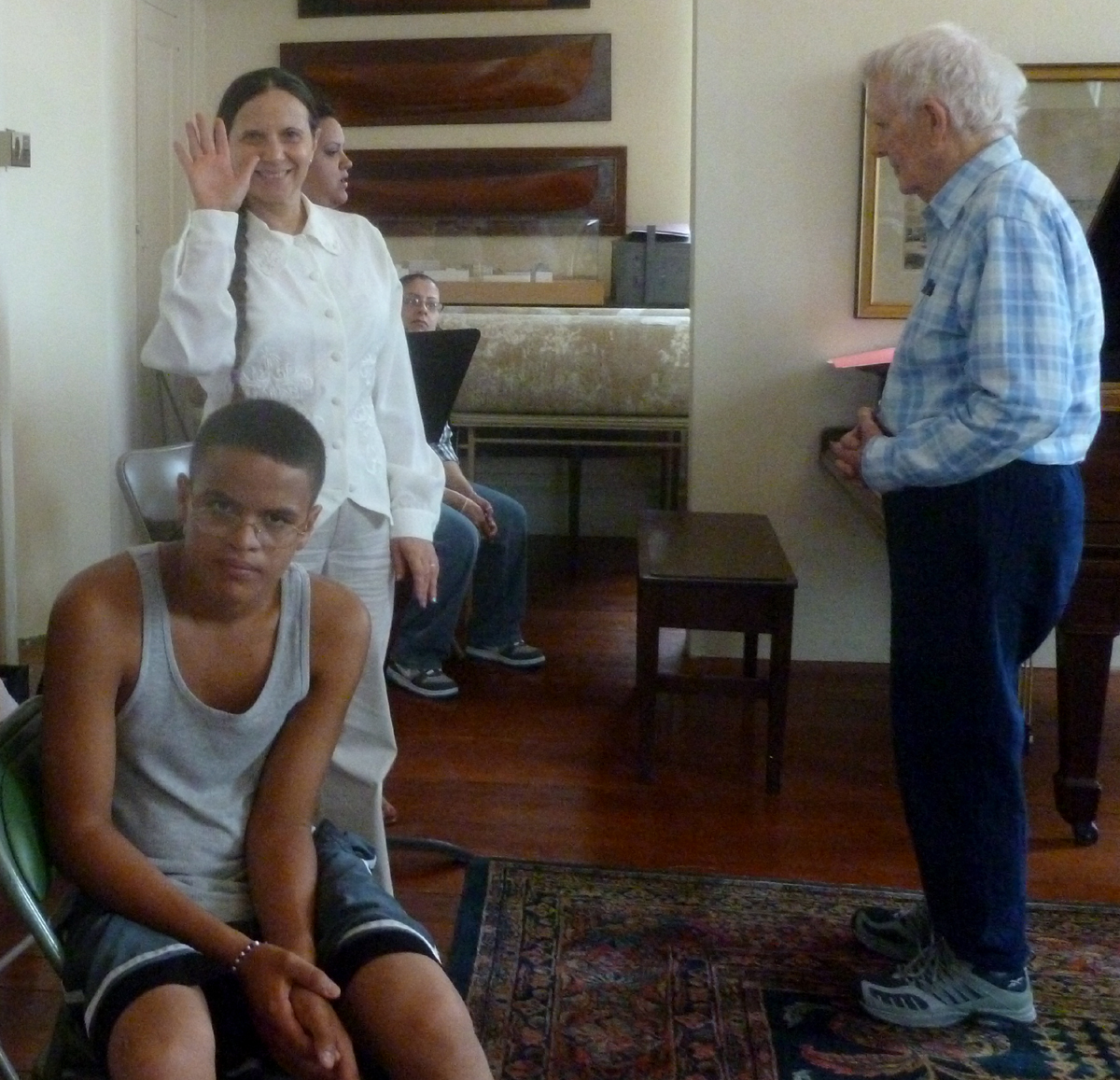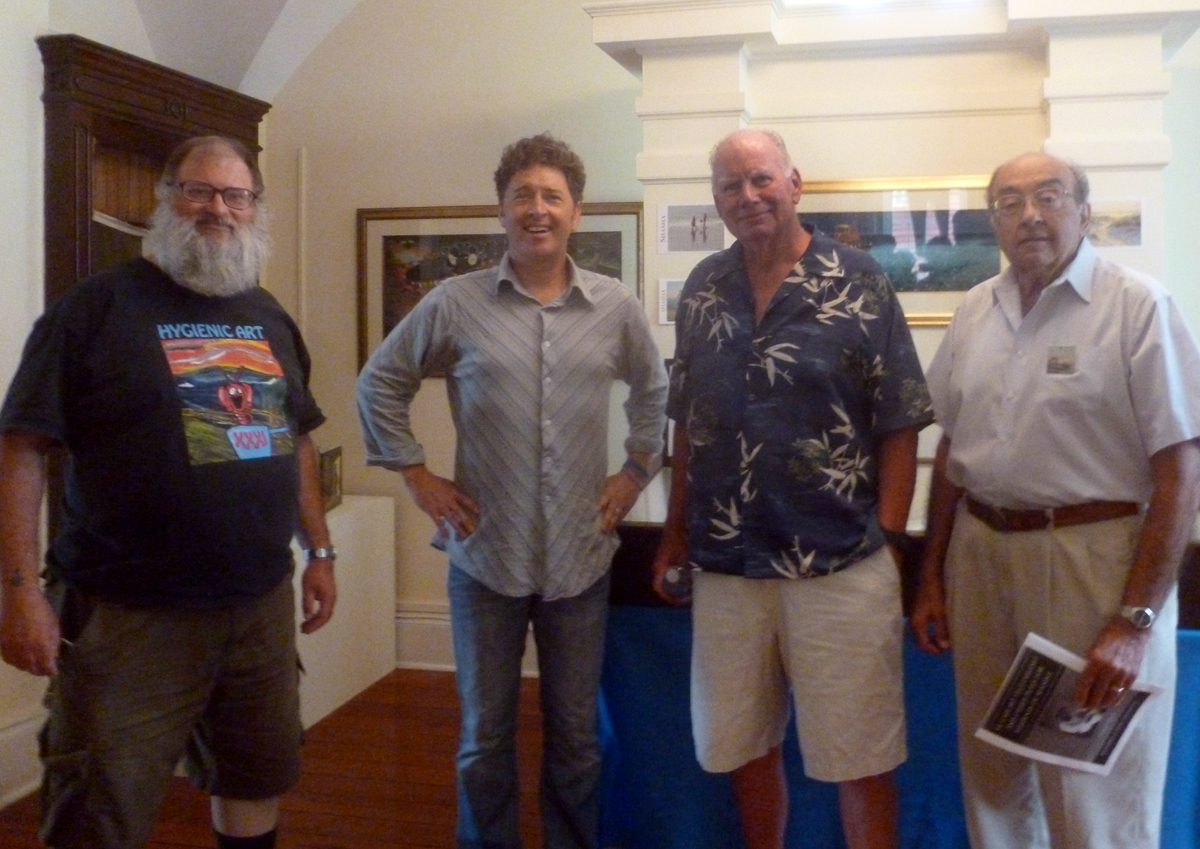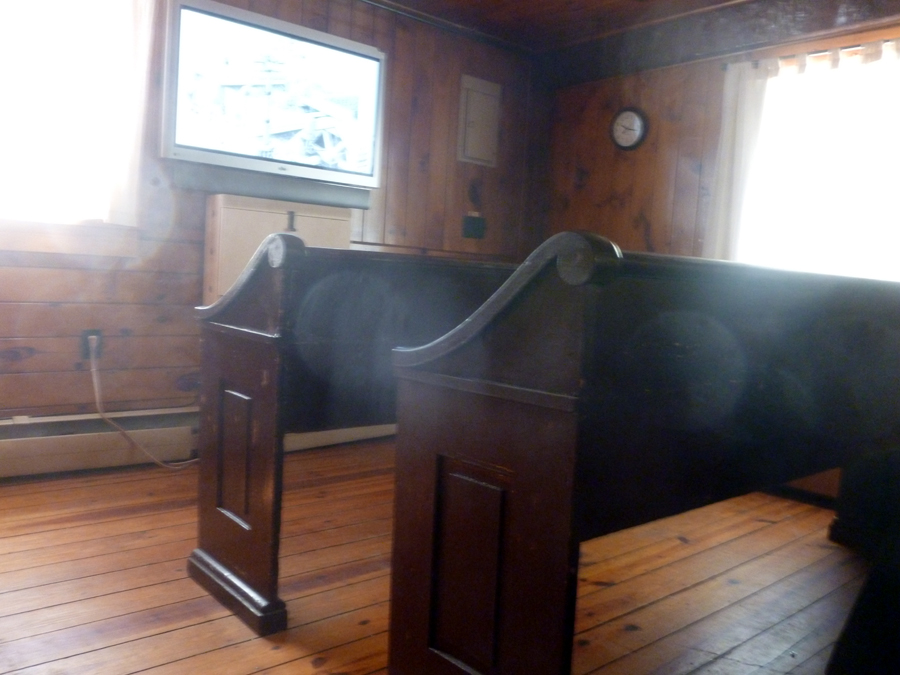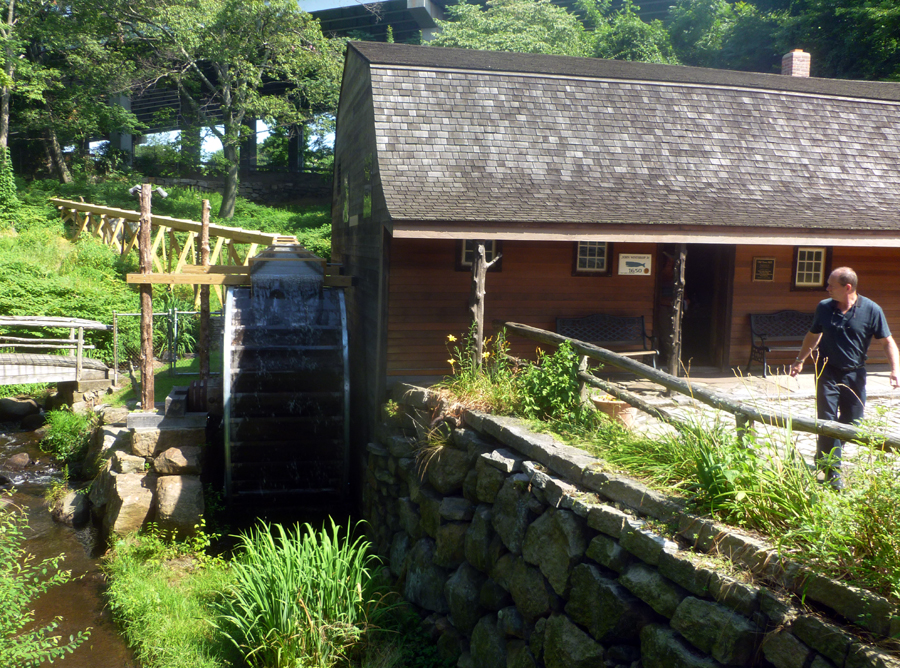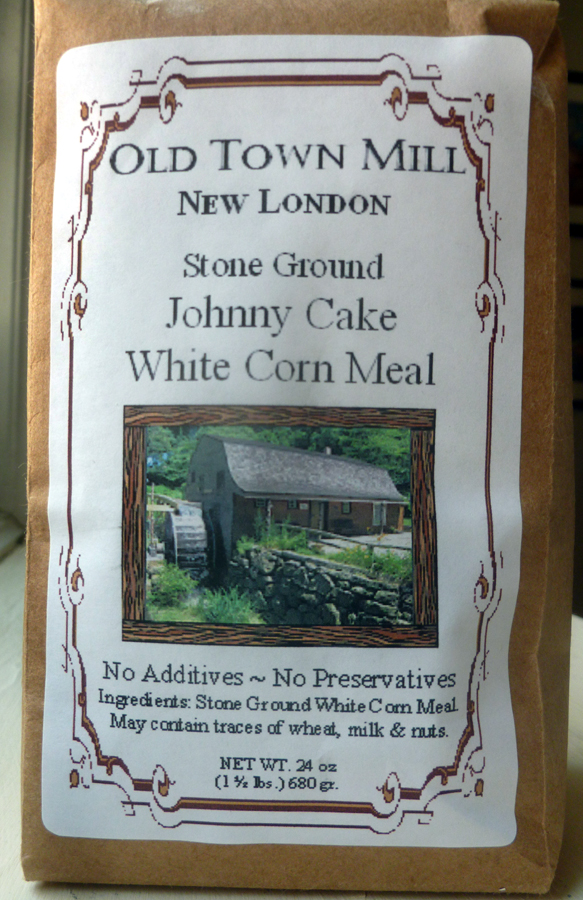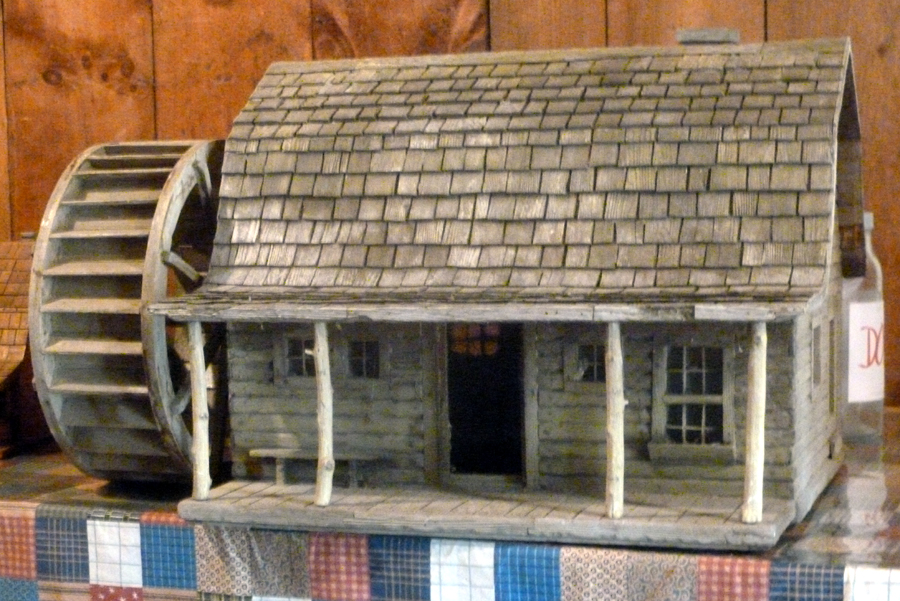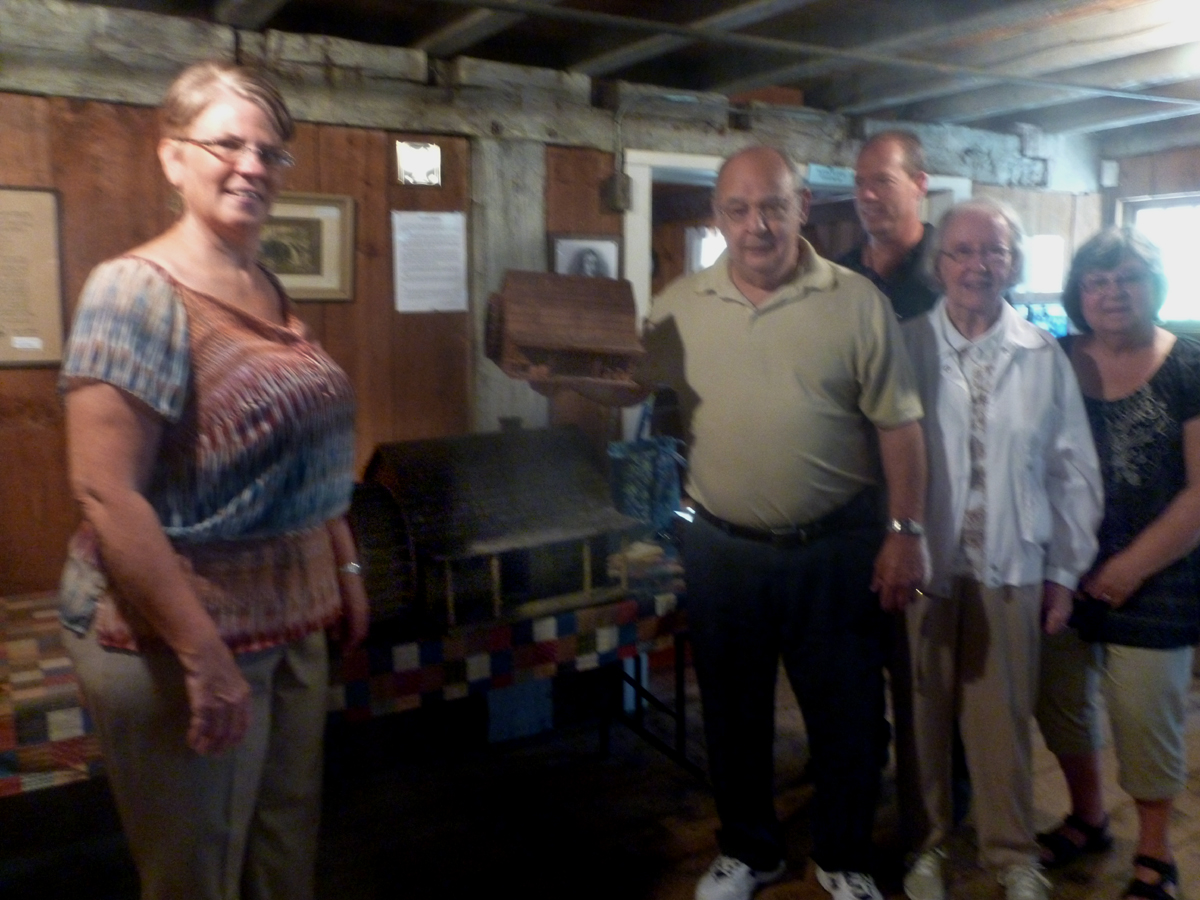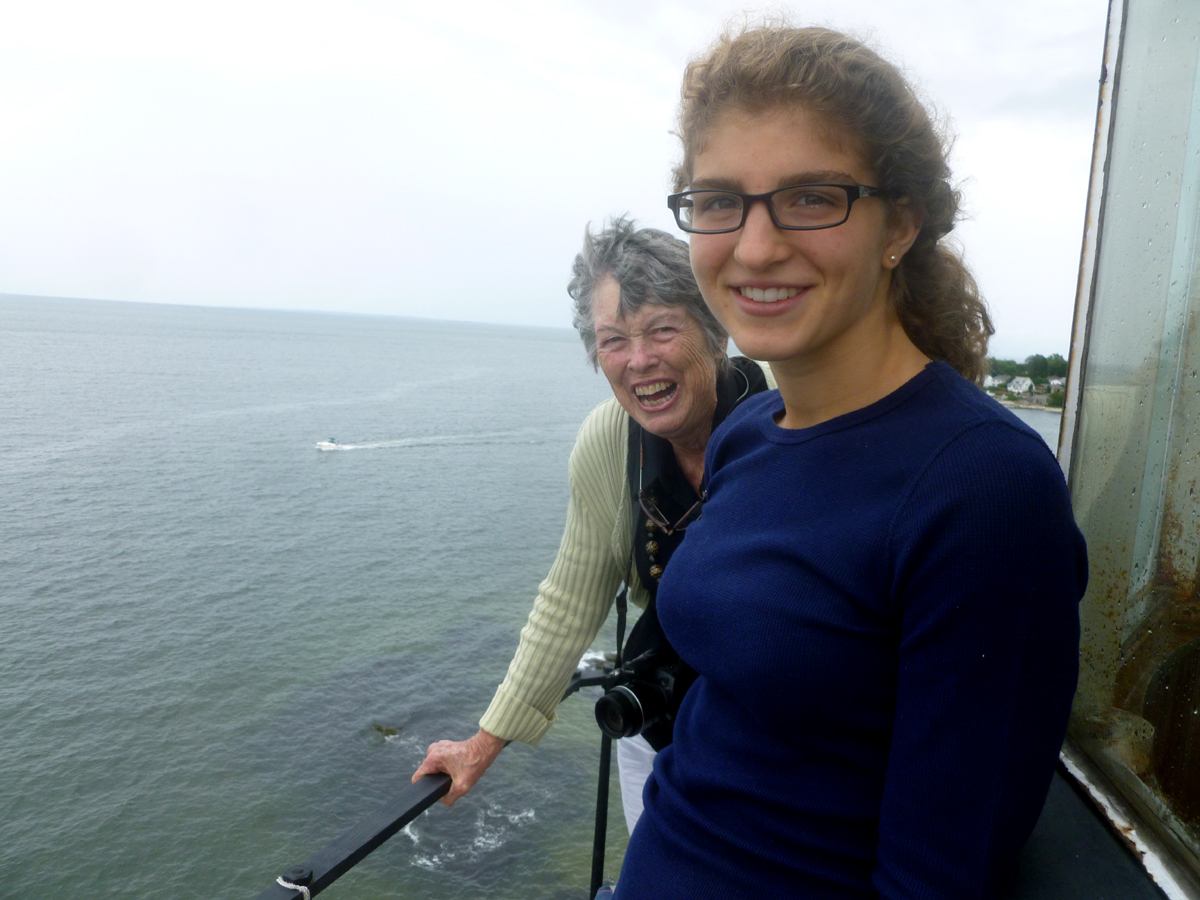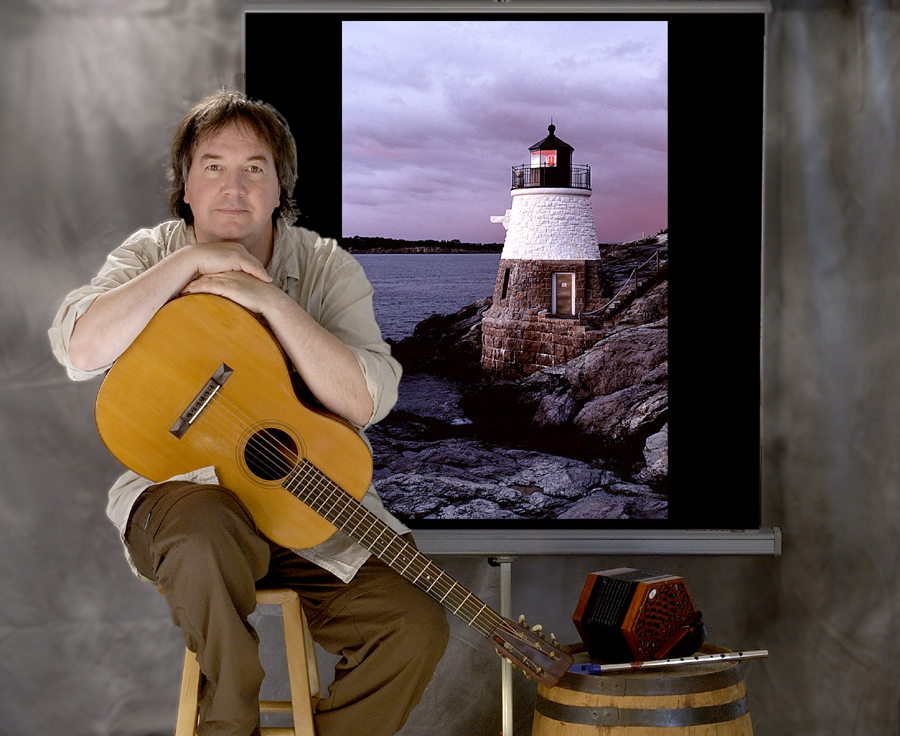 7.20.12 Today we had  ace volunteer Louise Pittaway come in early to help with the Camp Rotary kids. Here is Louise with a potential volunteer, Katherine, on Friday at the lighthouse (near left).

This week, we also anounced the program for the next Lighthouse Weekend, August 4 &5, 2012. Musician John Mock leads the program with a concert to benefit the restoration of New London Harbor Light on Sunday, August 5 at 4 PM. It's a fundraiser for the New London Harbor Lighthouse Fund. Call 860-447-2501 to reserve a place -- attendance is limited by the fire marshall to 49. Admission is $15, $10 NLMS members, and $5 for children age 14 and younger.

7.19.12 Finally visited NL's Old Mill -- we now sell the Old Mill meal in our museum shop!

7.19.12 We were happy to have Camp Rotary visit the Custom House this morning. The campers took turns visiting New London Harbor Light. Working with docents Louise Pittaway and Bill LaRoue while not at the lighthouse, they made their own lighthouses.

7.15.12 The sad news today is we have learned the Lighthouse Kids program & chorus, which we sponsor in partnership with New London Public Schools, is cut from next year's curriculum due to flat funding of the school budget.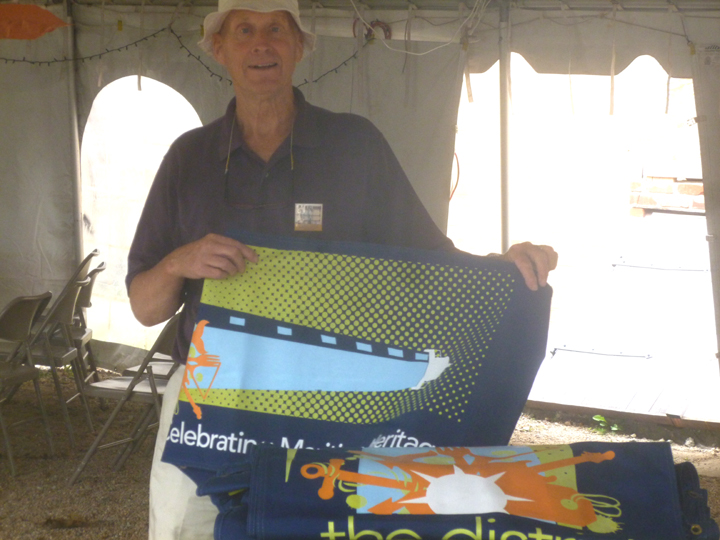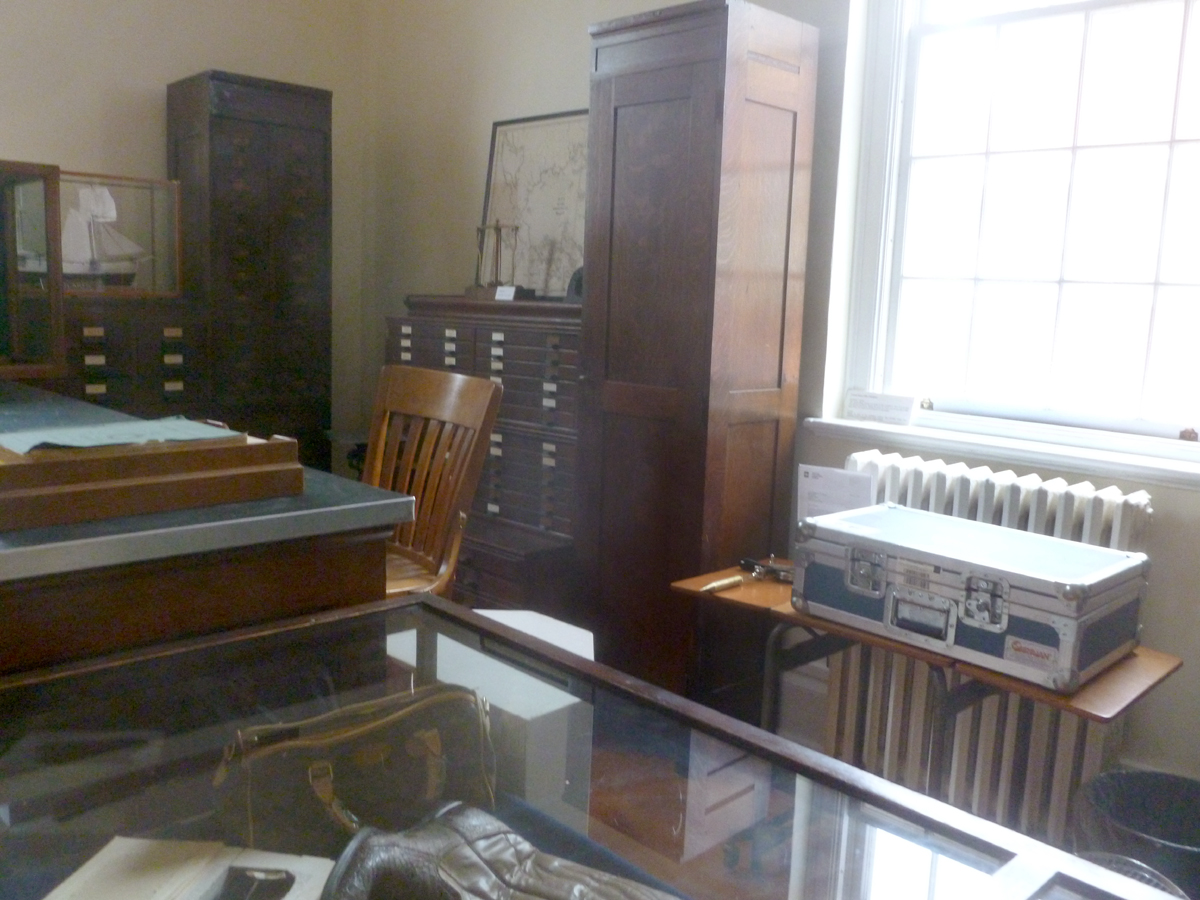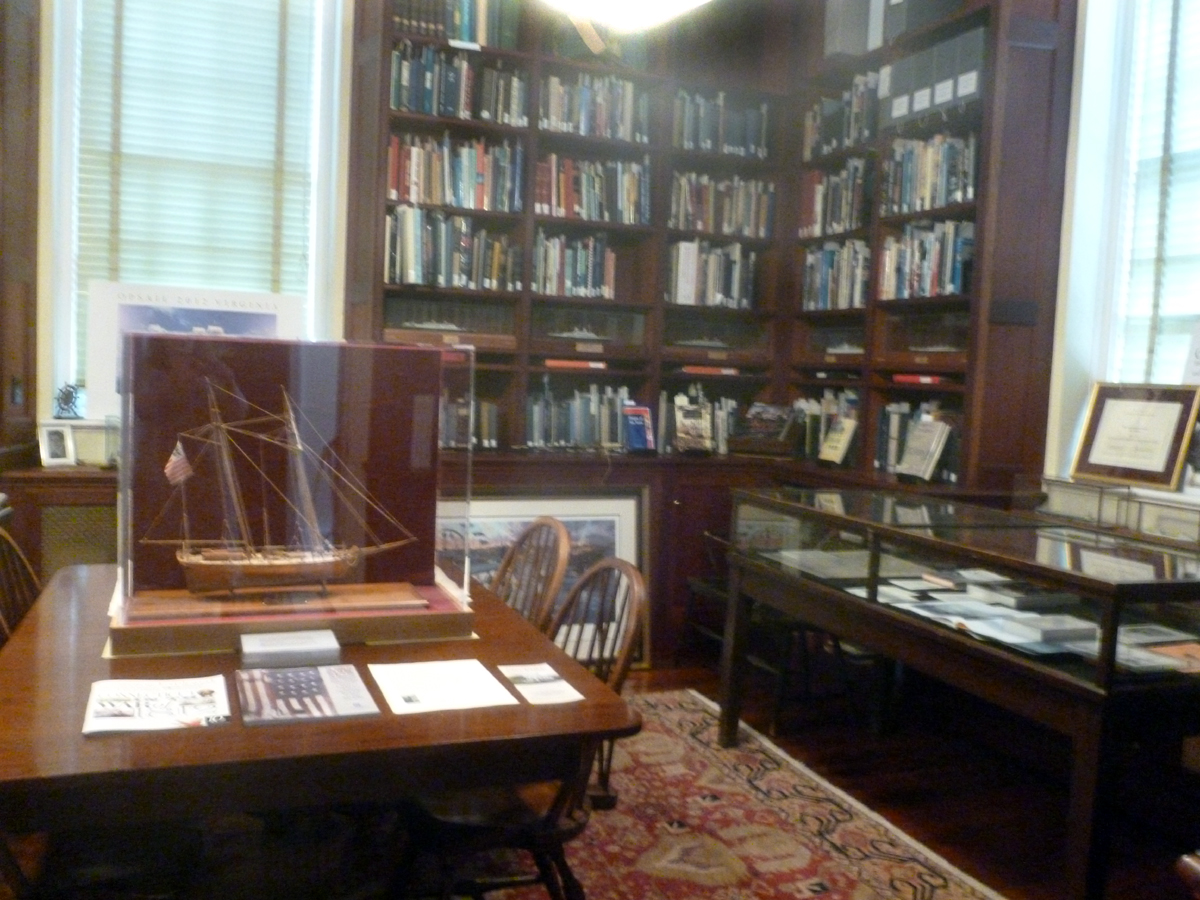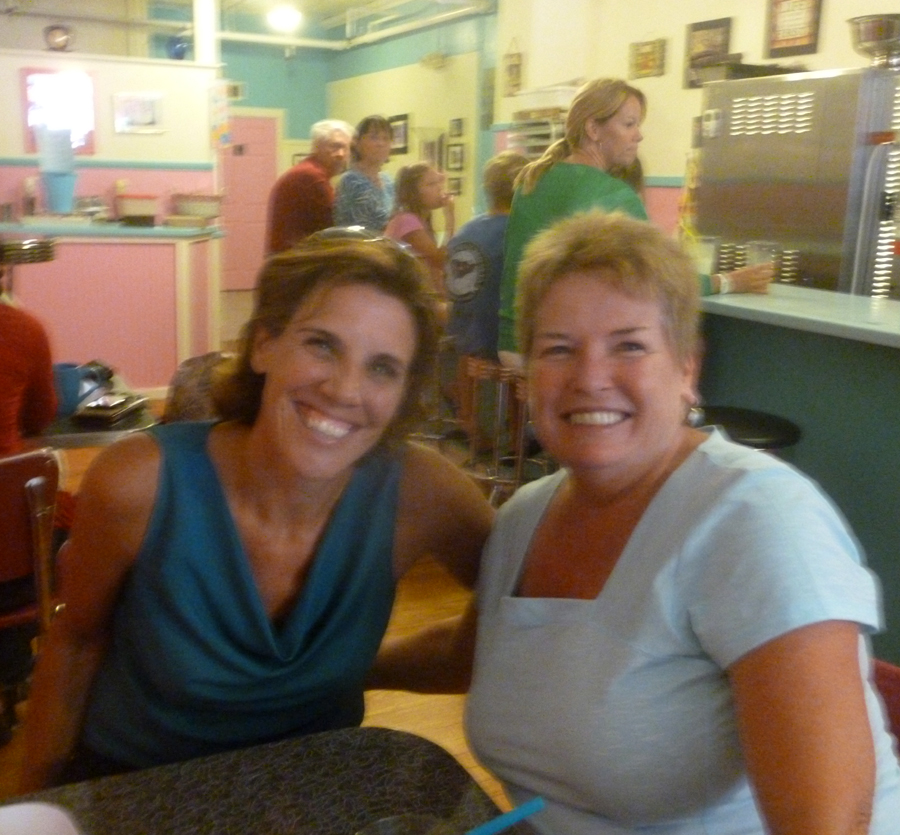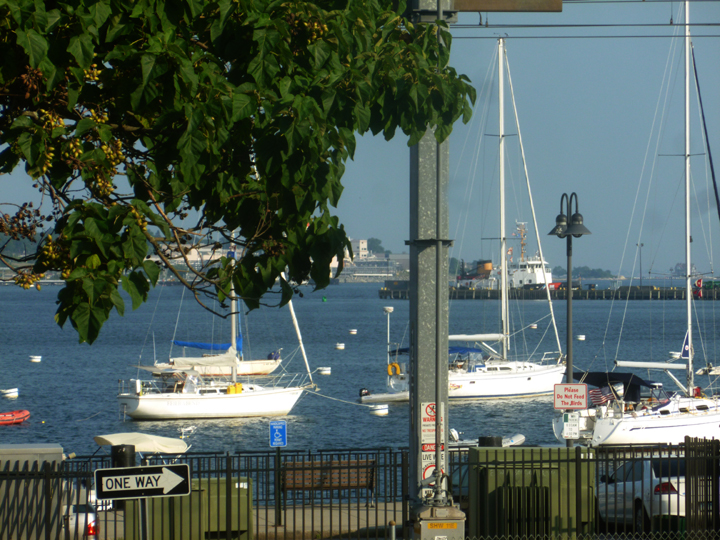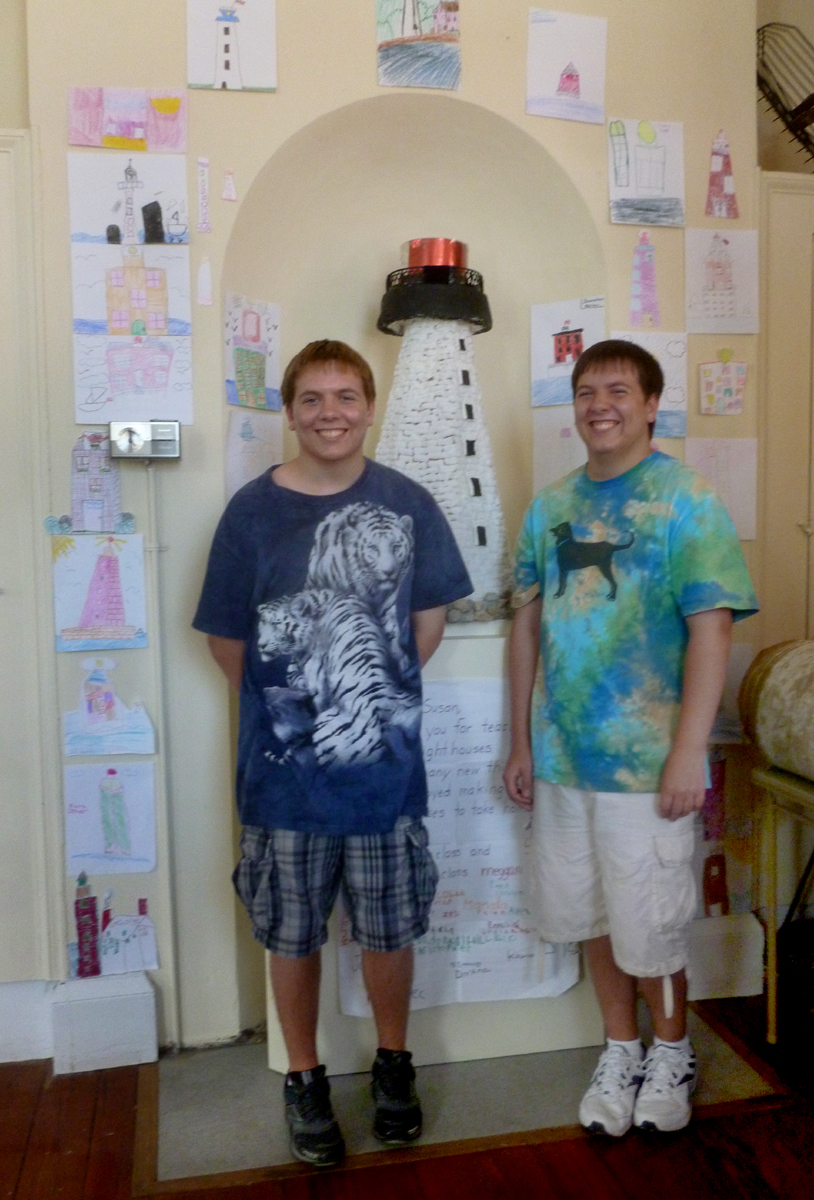 7.23.12  Head docent Bill LaRoue reminded me of a story relating to John Mock:

Two years ago, we hosted a reception for Irish fiddle champ Eileen Ivers. The musicians performing with her noticed our poster for John Mock's last concert and said: John Mock is performing here? He's terrific.

Widely sought after as a composer, arranger and multi-instrumentalist, John has worked with such notable artists as the Dixie Chicks, James Taylor, Nanci Griffith, Maura O'Connell, Sylvia, Kathy Mattea and Mark O'Connor. His orchestral arrangements have been performed by orchestras throughout America and abroad, including the London Symphony, the National Symphony and the symphonies of Atlanta and Nashville. John's credits as composer and featured artist include performances with the Nashville Chamber Orchestra, the National Orchestra of Ireland, and the Southwest Michigan Symphony Orchestra, as well as solo performances throughout the country.

7.27.12 With some help from our friends, there has been a lot going on behind-the-scenes at the Custom House. Waterford high school  volunteers, Ronald and Ryan, we have begun looking critically at the museum and putting things in order. We stared by reinstalling the 1812 exhibition in the museum's library, then we straightened up the US Custom's office. Below left, far left are Ryan and Ronnie in front of a display they created of artworks by lat week's Camp Rotary visitors.

At left, trustee Rob Pittaway is working on  banners left from last year's Maritime Heritage campaign. You might remember, it featured New London Harbor Light. Main Street allowed us to have the remaining banners. Now we are figuring out exactly what we will do with them.

Museum director Susan Tamulevich met with assistant superintendent Kate Erickson & SEMI/Lighthouse Kids instructor Jody Barthel (center left) to discuss how we might preserve some aspects of the Lighthouse Kids program in the New London Public Schools, that is, considering the school budget was flat funded for the 4th year ina row. and Jody's enrichment job cut..

Near left, the scene at the end of the street -- boats in the new moorings off the Custrom House Pier.